The Deluxe Version of Monolink's Amniotic expands upon the original album with soaring acoustic versions and remixes that compliment the originals perfectly. 
---
The release of the Amniotic (Deluxe Version) by Monolink reinforces that Steffen Linck is a unique soul. His one of a kind blend of acoustics, soulful vocals, and synths combine forces to take me to the Playa of Burning Man every time I hear one of his tunes, and I haven't even been able to attend that festival yet!
When I read that the new tracks on the deluxe version of Amniotic would be only acoustic takes and remixes of some of the originals, I was initially underwhelmed. That said, I was willing to withhold judgment until I heard the new versions – especially since I so enjoyed the remix that was released at the time. I was also a little concerned that "acoustic" versions might be, well, boring… but the result was anything but!
Amniotic Deluxe can be streamed or purchased from your platform of choice. Make sure to listen to my favorite new remix, Acid Pauli's take on "Rearrange My Mind" and read the rest of the review below!
Stream Monolink – Amniotic Deluxe on Spotify:
---
In our initial review of Amniotic, we noted that "Sirens" and "Swallow" blew up on the internet, so it's no surprise that these were re-released on this edition.
The original version of "Sirens" was already a deeply emotional track and somehow stripping it down to bare bones makes it more emotional rather than less. Perhaps this is because Steffen's vocal depth becomes more apparent without the electronic backdrop. There's a similar result with "Swallow" but there's also a notable change in pace with the acoustic version feeling slow and deliberate; like it's taking its time to borough deep into your soul.
The acoustic love continues on with "Father Ocean" but brings a completely different result.
Similar to "Swallow" the pace of "Father Ocean" is notably slowed in the acoustic version. The similarities end there. While both "Siren" and "Swallow" seem to push me deep into myself, deep into my soul, "Father Ocean" draws me out. While listening to this song, I feel as though I'm perched on the top of an ocean bluff, in beautiful sunshine, gazing into the ocean and seeking a higher spirit. That seems a bit on the nose considering the song title, but I truly feel it. And if the vocals can draw such a perfect picture in my mind, what's wrong with that?
With the acoustic tracks complete, we move on to two gorgeous remixes.
The original "Take Me Home" has a somewhat funky and very ethereal sound. The remix by Purple Disco Machine expands upon these characteristics. It opens with a very out of this world sound that sets up the rest of the track so nicely. The best thing about this remix is that Purple Disco Machine added their take on the tune without being too heavy-handed. Monolink's music is always highly nuanced, and to see an artist treat a remix with that same approach is both respectful of the original and beautiful as a result.
Finally, my favorite track, "Rearrange My Mind" (Acid Pauli Remix) just takes me home.
Okay, I'm not gonna lie, I find this song eerie, yet for some reason I absolutely love it. The deep and wispy vocals, steady rhythm, and lyrics that seem to be describing an inmate dying in an asylum… it's dark! That's the beauty of art (and music as art) – even death and horror can be beautiful.
The remix opens with some synths that sound to me as if the door is closing on the inmate but then, unexpectedly, it takes an upbeat turn. It may still be an inmate, but there is no doubt that they are now dancing their heart out in their cell! To me it's almost as though the original track is a story of death and this remix is a story of life. It's just intoxicating regardless of the meaning.
Amniotic (Deluxe Version) is definitely worth it, even if you own the original. 
I'm generally not a fan of updated releases because it often feels like a ploy to get me to spend more money. But when the update is like Amniotic (Deluxe Version) and truly adds something special to the original, I say, "Take my money!" The beauty of Monolink's body of work lies in its subtlety, in his ability to make only small adjustments from song to song without boring the listener. In fact, it's precisely how little he deviates from his core aesthetic that makes his music so good. Whatever he does next, I'll be lining up to listen and I hope to see you on the Playa in 2020, Steffen!
---
Monolink – Amniotic Deluxe – Tracklist:
Amniotic
Black Day
Sirens
Rearrange My Mind
Frozen
Father Ocean
Swallow
Take Me Home
Riverman
Return To Oz
Burning Sun
Outgrown*
Sirens (Acoustic Version)*
Swallow (Acoustic Version)*
Father Ocean (Acoustic Version)*
Take Me Home (Purple Disco Machine Remix)*
Rearrange My Mind (Acid Pauli Remix)*
Sirens (Live at Burning Man)
Black Day (Live at Burning Man)
* Denotes new material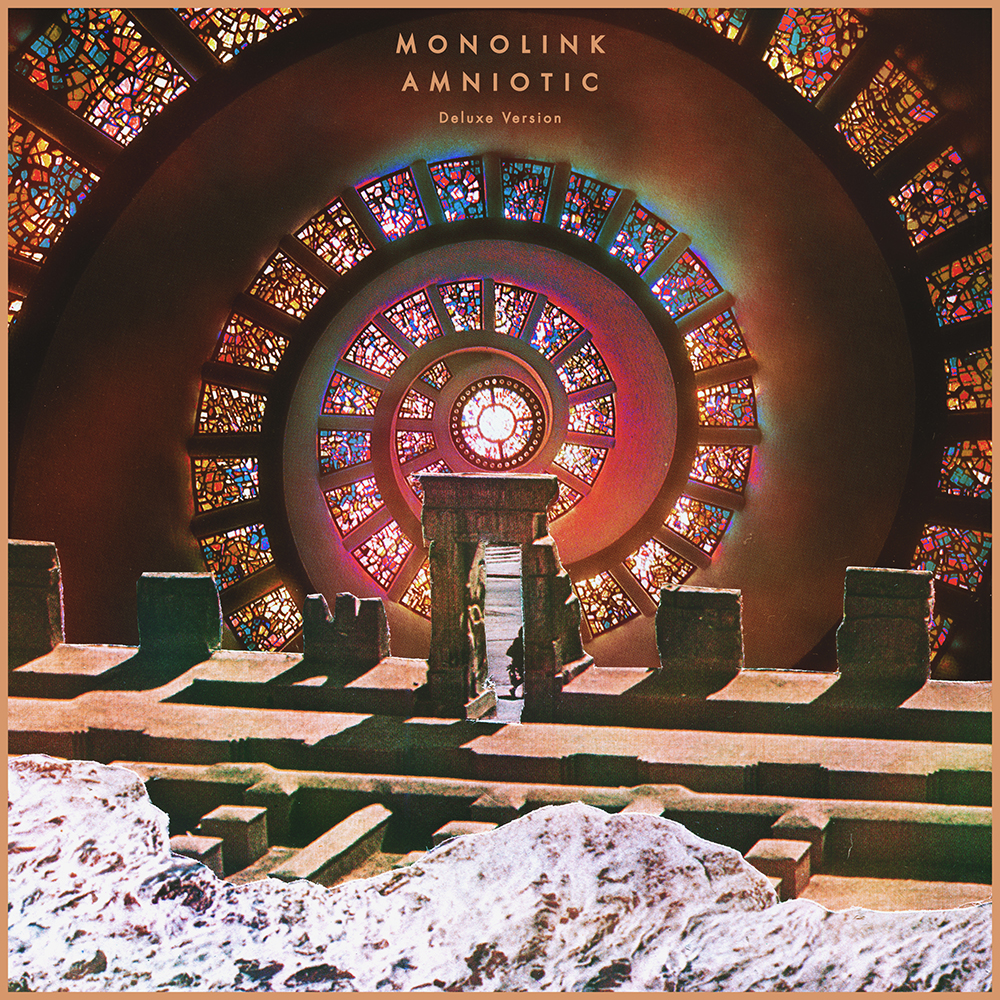 ---
Connect with Monolink on Social Media:
Website | Facebook | Twitter | Instagram | SoundCloud | YouTube | Spotify