We sat down with trance producer Johan Gielen to dive deep into his history in the scene, get some insight on new music, and find out what makes him Mr. Trance Energy.
---
What happens when you literally helped define a genre of electronic music during its rise to stardom? How do you keep heading to new heights? If your name is Johan Gielen the answer is simple: never stop the climb. Whether it was his roots under the Airscape alias or is work famously under Svenson & Gielen, there was no stopping this elite trance talent. Luckily, Mr. Trance Energy himself celebrated the fifth anniversary of Dreamstate SoCal with all of Trance Family in attendance.

While getting ready to capture the hearts of the dreamers on the first day of the festival, Johan graciously carved out some time with us on a rare peek behind his creative curtains.  We dove deep into what he planned to play that night, how trance festivals cater the experiences to their crowd, what production means to him today, and even got the scoop on some activities he plans to unveil in full next year.
So if you are ready to get into some "Physical Overdrive", capture "The Beauty of Silence", or just want to keep on "Cruising" to the trance beat, read on and discover the wonder of this history talent in the trance scene!
Watch Johan Gielen – Live at Dreamstate SoCal 2019 on YouTube:

---
Welcome, everyone. This is MyStro yet again presenting another "Storylines," an inside look into dance music culture and history with the men and women who make it possible. Here I am sitting with Johan Gielen. Probably the man who is known best as Mr. Trance Energy at Dreamstate SoCal 2019. Johan, thank you for sitting down with us.
It's a pleasure, man. I'm really looking forward to it. So no problem.
You're just tonight making your Dreamstate SoCal debut. How does it feel for you? What are you most excited for?
Well, I know I've seen some previous editions on the internet and what I see is that the people are awesome. There's a great atmosphere. The people are really up for the DJs and stuff so I'm really looking forward to my set tonight and I saw already some people are reacting on the internet, "We're coming to see you."
I'm sure it's going to be amazing. Having explored all over the world and experiencing festivals, again all over the world, from the early years to today. How do you describe the shared experience that's grown in trance and dance music as a whole from your vision?
As you know, I've been around for a couple of years now. For me, it started actually end of the '90s early '00s when I started to play Trance Energy. When I compare the parties from then and now, the thing is that the people didn't change in a sense of trance lovers. The only thing that has changed is, of course, the production and the equipment where you're working with. I remember humping around with record boxes. These days it's easier, you get your music on a USB stick with you. 
In a sense of music, trance has always been there. It developed a bit in different ways, but at the majority of all the parties then and now it's actually the same because what DJs try to do is tell a story when they play. But looking back, for me it didn't change, I still do what I did back in the day. The music has changed a little bit since then. These days, I still play a lot of classics, but I also introduce some new stuff for the young generation. 
So, the majority tonight I think it will be mainly the classics from back in the day because this is where I'm known from. I think I can say that I was one of the first who started producing trance music and yeah, it's good to bring the memories back even still today.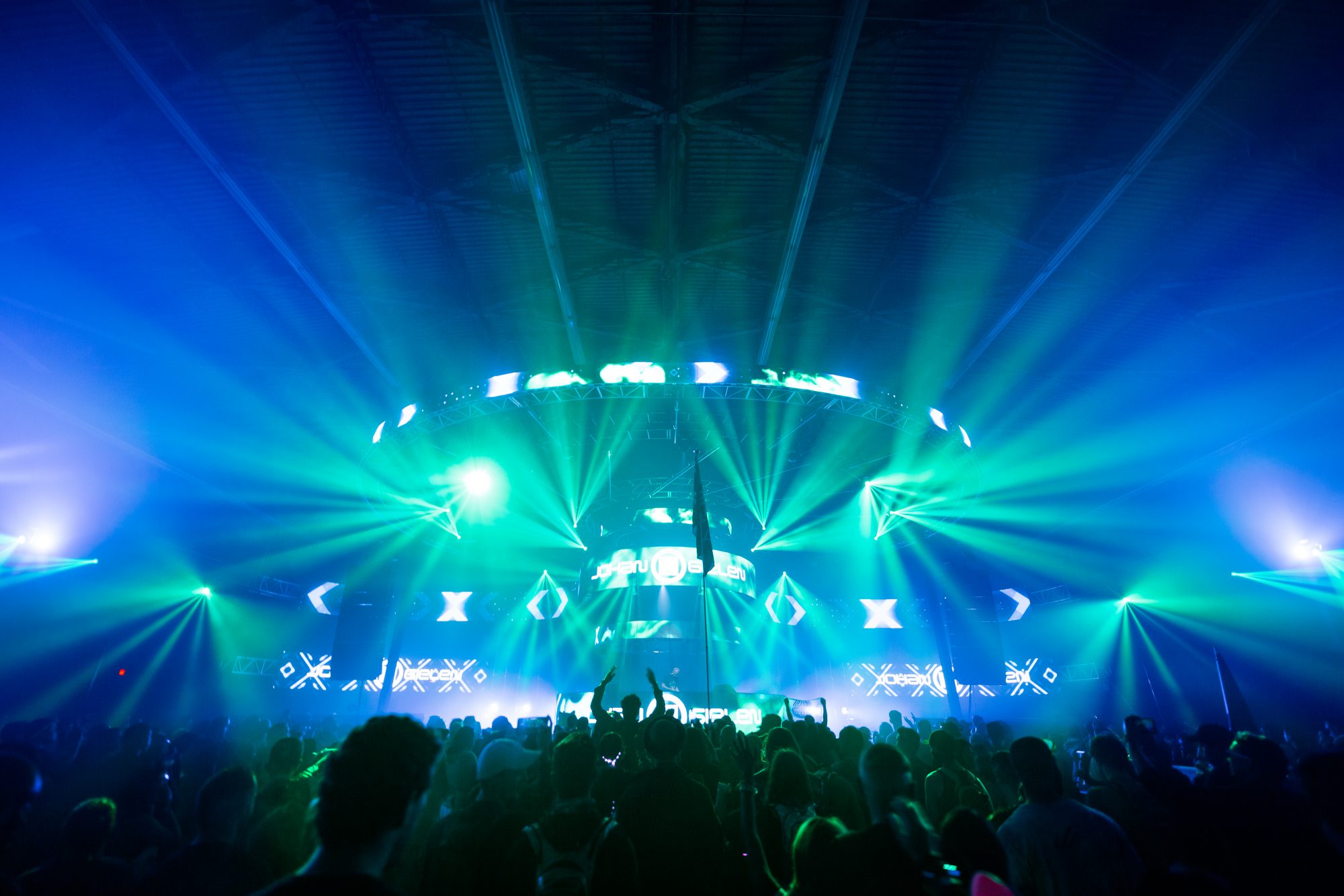 Actually, while getting ready for the interview, I went and watched the Svenson & Gielen set that you guys did in Tomorrowland two years ago, and it just brought back all the feels.
Oh, absolutely. Two years ago, I did a Svenson & Gielen Live Set and I also did a two-hour Trance Energy set, and yeah, still today people are talking about it. That was an incredible journey with all the people from around the world. I think tonight, specifically, I think it's going to happen again.
So we kind of touched on it, but with the resurgence of trance in the commercial dance space now and careers suddenly exploding. How do you see and experience something like Dreamstate or something like Trance Energy at Tomorrowland when you compare it back to what was Trance Energy in the 2000s to mid-2000s?
Yeah, as I said, a majority of the parties are actually the same. The people are coming out to enjoy the trance music, to enjoy the DJ is the only thing but it has changed the productions, the equipment; it's much much bigger right now. 
I remember my first Trance Energy, there were no people with mobile phones or whatever. When we have a break and we want to have lights, they put the lighters up. Yeah, you know that's a little bit the difference now these days, everything is so developed with mobile phones and such.
Awesome. Speaking of Trance Energy and as I mentioned you're kind of known as Mr. Trance Energy from back in the day and in a way even Mr. Sensation when it first got its start. Looking at both those brands in today's market, Sensation's obviously decreased from its heyday, but how do you see those brands still being relevant to today's followers?
Well, I think Trance Energy had been away for a while, but it came back at Tomorrowland and do even now for two years at Mysteryland in Holland; the last edition I played there as well. I see that there's still a majority of people who really liked the brand and really want to see it come back. 
And I think what will happen right now with trance music, there's a big chance that this brand is going to be big again, you know? We still talking about some things behind the scenes and stuff, but there is a big chance that we were going to go full force again with them. As you said, you know, Mr. Trance Energy, I have that name because I'm the only DJ who played it now together 18 times.
Wow!
So yeah, that's why they call me that.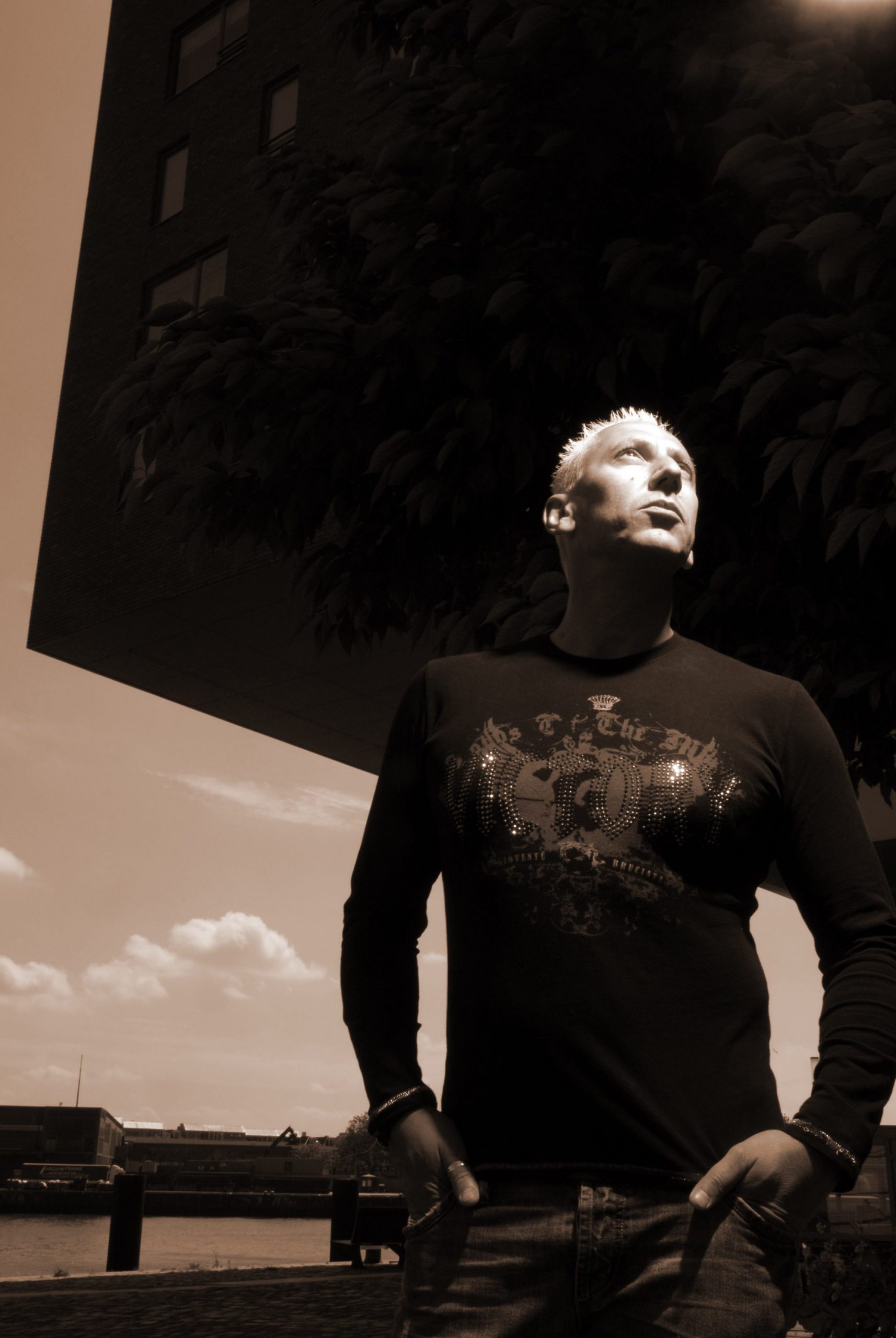 Yeah. Looking back at trance music history now and your history, in particular, whether it was Airscape, Svenson & Gielen, or your own works under Johan Gielen. The productions have always kind of stood their ground throughout the years. Going back to when you wrote anthems for these festivals, what still strikes you the most about your productions?
I think back in the days that Airscape ones and the Svenson & Gielen ones were really time setting for that time being. But seeing what happened afterward with new artists who get inspired in this kind of music we produce back in the days, that's still a good feeling and you see it happening all over and over again. Now these tracks are becoming like 20 years old now and I have a lot of people now from the new generation asking me, "Can we do something?" and stuff. So it might be possible that those tracks are coming back in 2020 with some new remixes, or in a new jacket or whatever. 
Besides that, I decided three years ago when I was introducing the Trance Classics World Tour brand but I feel that my story is not complete right now. My last artist album was 2006. I've got good news. I didn't bring it out yet, officially, but I'm working behind the scenes on a new Johan Gielen artist album. What I want to do, there are two different things: bringing the original sound back where it all started and also give something to future producers so I can pass on some things. So I've been in the studio with some young talent as well, I can't say the names yet, but that's what's going to happen I think 2020.
I think that sounds really exciting. I love Revelations.
Yeah. That's a follow up for that album.
So you've gone through a number of radio show concepts over yours as well, whether it was Global Sessions and whatnot. I've noticed that you kind of evolved into doing Spotify playlists more recently since you don't have a mainstay radio.
Things are changing right now. I started back in 2000 with the "Lift Off" show on ID&T Radio. I did this prime time on Saturday night for three years, and then suddenly, Armin came in with A State of Trance and there was no space for me anymore. But hey, that was a really good opportunity for me to learn how to deal with radio shows. 
Then "Global Sessions" came. It is also for a couple of years but I noticed that on a certain point, people were jumping over to Spotify. This is probably the reason why I started this "Trance Favorites" monthly. What I do every week are two updates on it. So all the new stuff, what's coming out; I what I think is really good for the future that's on the playlist and the playlist is still growing. I think this is a new way of expressing what you want to tell the people. Instead of the radio show, you do it on the Spotify playlist. I get good followers, I'm nearly about 5,000 now.
It's always about growth.
Yeah, but I'm very happy. I've got a lot of responses from the listeners, but also from the record companies. They are sending me tracks and say, "Hey Johan, this is a priority track," and then I listen. When I find a track is good, it doesn't matter if it is a major label or a small label or a small artist; when the music is good, it's all about the music in my playlist.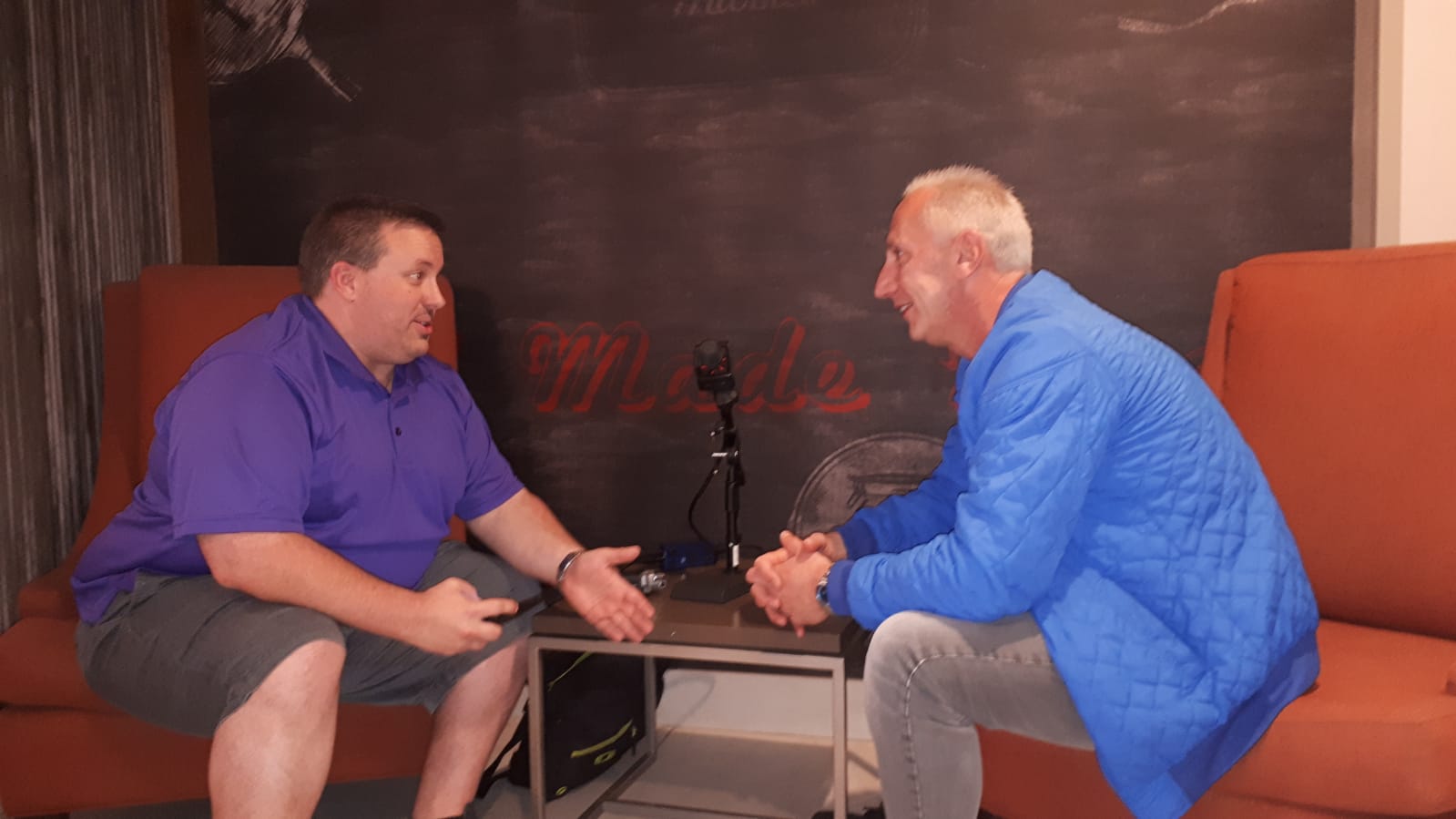 Yeah, I agree with John '00' Flemming's stance on a lot of that. Obviously, the internet and digital production opened a huge door to new talent, but at the same time, it's kind of taken away some of the ability for labels to have identities. Do you feel that's a positive trend?
In a certain way, it's positive, in a certain way is negative. Because these days it's very easy to produce. Back in the days when I started producing, 1992 was my first release, we were with five, six people on a big analog mixing table and we had all hardware. All the sounds from back in the days came all out of keyboards, real keyboards, and what developed the last couple of years you have a lot of stuff changes up.
And to a certain point, this is the negative thing, I think a lot of things are sounding the same. I feel that the youngsters are getting smarter and try to create original sounds, even with sound banks, but you can dump some sounds on each other and stuff. I think this is the development of new equipment. So everybody, when you have a little bit of knowledge about soft synths and everything, anyone can make music. But again, it's really important that you put your own original feeling in it.
Your old label on Black Hole, Tunes For You, kind of has disappeared over the years.
Yeah.  
But you still have a ton of positive energy in the scene. Has the page turned for you from doing label signings and management or do you see that as something possibly in the future you'd still be interested in?
Well, I'm doing some management at the moment already for some youngsters, but concerning the label, which we talked about before, everything has changed a little bit. If you want to run a label properly, it costs a lot of time and money. And for me, I'm very busy right now with the album and touring, but the label is still there, so who knows, maybe next year! You know, never say never, but I, I still have the feeling that I am able to do something with it, but it depends also on the partner like a Black Hole or Armada or whatever. Right now, there's still nothing confirmed, but there are some talks behind the scenes. So we'll see what happens.
I mean, that's the creative endeavor.
Exactly, exactly.
You touched on it. Trance Classics. You've got some big plans for Trance Classics in 2020, as well. It's been plastered across your social feeds. When you look at Trance Classics, what does it represent to you and the history overall for the scene?
Yeah, I think where it all started, people started picking it up. It took a while but you know, I think in that area when we start producing trance music. There were a lot of people who missed that kind of music in the beginning. With the development of music, you had trance, you have EDM, but right now you feel that more people are jumping into trance. What I want to do actually with the Trance Classics concept is to make the people aware of where it actually came from. 
So when I started producing in 1992 I started with new beat, and then afterward it became already some trance but on a different level. Then the Big Spot came 1999-2000 that is where the big tunes were born and everything. But bringing this back, it's not only a memory, but it's also to let people who were not involved with trance back in the days know where it all started. That's actually my mission of doing the Trance Classics World Tour.
Being a historian is an important part of the legacy, right?
I always say without, "there's there's no future without the past," you know, and I think this is a really good sentence. If you see what happens right now, this is going to happen again.
Finally, I again would like to extend my thanks to you and give you the floor just to say whatever you'd like to your fans out there.
Well, it was a pleasure to do this interview and I really hope to see you somewhere around the world, in America or anywhere else. Thank you very much, everybody, for your continued support over the years, and hopefully, we can share this music and passion for the next couple of years again.
Sounds awesome Johan, and thanks again.
You're welcome.
---
Connect with Johan Gielen on Social Media:
Website | Facebook | Twitter | Instagram | SoundCloud | YouTube