As 2019 comes to a close Khromata reflects on her personal and musical and personal journey this past year!
---
When we last spoke with Khromata, she was rounding out her second appearance at a Dreamstate SoCal event. When you review her extensive list of gigs and expert track selection, it's no surprise that the prolific psytrance artist was asked to play again this year for the third time. Not only is her technical prowess well-known but her innovation and diverse style within the psytrance spectrum make her a sought-after artist!
This year Khromata scaled back in some areas such as event planning, in order to focus on her music and her personal life. With this realignment, she has made great strides in both areas and is ready to take on 2020 in epic style. We recently caught up with her to discuss her musical and personal accomplishments in 2019. Be sure to check out her end-of-year DJ set below as you read on!
Stream Khromata – Hindsight is 2020 (DJ Set) on SoundCloud:
---
You recently played at Dreamstate SoCal for the third time. How has each year played differ from the others?
Yes, I did! It's always an honor to play the seminal trance event in the United States, and I feel very blessed to have played three times now. Each edition I've played has been unique and amazing in its own way, I can't say one was better than the other because they were all awesome!
In 2017 I opened The Sequence stage on Saturday for the Iboga Records (my home label) and FM Booking Hologram show, which was a killer stage and production to play on. In 2018 I played the second slot on Saturday at The Sequence, which was a great experience. My dad also came to see me play for the first time last year.
This year, I played the second slot on Friday at The Sequence, and my mom came to see me play for the first time! It's become a total family affair for me! [Laughs] Each year is full of great music, seeing friends from here and around the world, meeting new ones, and creating memories to last a lifetime!
This year, you shared that you dialed back event organizing (Khromata Nights) in order to focus more on other parts of your musical and personal life. Will we be seeing more events from you next year?
The short answer is probably not, but possibly. I've been organizing events since 2012. It requires a lot of time and energy. I've enjoyed being a part of bringing parties to people these past seven years, but it's time for a change of focus for me. I only had one Khromata Nights with DJ Emok (one of the label bosses of Iboga Records) this year, and next year, well I won't say for certain I won't do one, but there's currently nothing planned.
So with this, I've created more space to focus on health, academics, work, and music (my first track release is due out at the end of December on Free-Spirit Records based out of the U.K).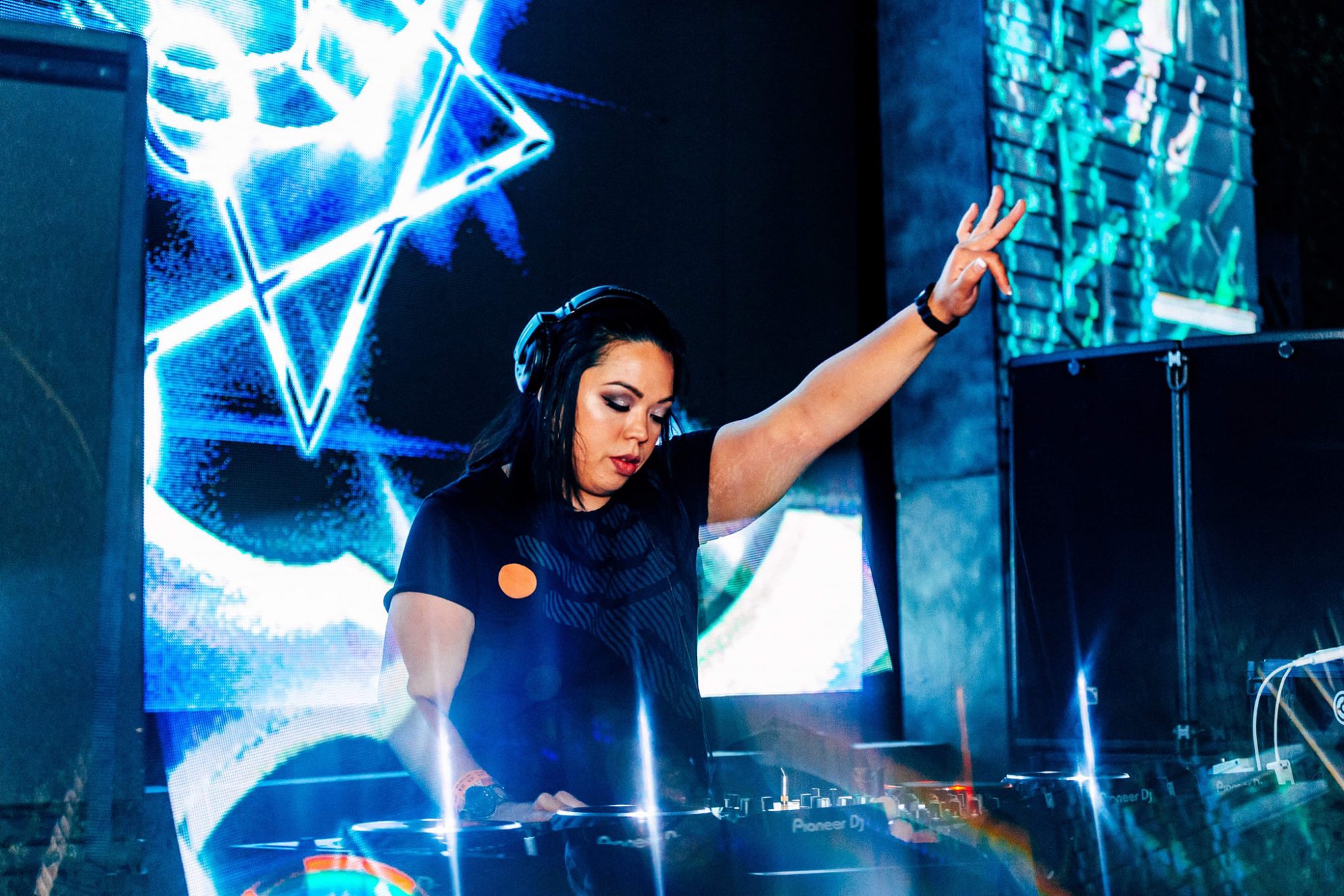 You've been on this amazing transformative mental and physical health change which has been great to see via your online updates. How has this positively affected your music and production?
Yes! I have been quite public with my health journey. It has positively affected my life in so many ways. I'm completely 100% sober, exercising regularly, eating well, and going to bed at 9 p.m, except gig nights. [Laughs] It has allowed for a certain clarity. I have more energy during my DJ sets, I have more focus, feel more in touch with my true self, and feel much better overall.  
What goals do you have for 2020 and beyond?
2020 is going to be a big year for me, I'm setting intentions and going into it positively. It's also the year of the rat (my year). November 2020 will mark my tenth year as a DJ. I will start off the year by playing in London at the legendary Tribal Village party for the Free-Spirit Records release party for the compilation 'Amaluna' which my track will be featured on.
I have some more international festival gigs, as well as my first European festival (I have played in clubs in Europe before but not festivals) and some amazing US festival gigs. Aside from music, I will be in my last year at university, and continuing my fitness and health journey. All in all, feeling great!!!
---
Connect with Khromata on Social Media:
Website | Facebook | Twitter | Instagram | SoundCloud