As we all dive deeper into the holidays, the Baked Dozen crew has gifted us with a special treat dubbed 12 Days Of Drops that is filled with some absolute bangers.
---
When Sydney Rogers and the Baked Up crew announced the news that they would go beyond producing events and begin helping grow some of the scene's rising stars, the excitement steadily built for what was to come. Aptly named Baked Dozen, the new collective featured a range of artists who have all been making some serious waves in their local scene.
Now, the 12 artists that make up the Baked Dozen crew have delivered a special treat by way of Houston-based label Whitenoiize to help usher in the rest of the holiday season and end the year on a high note. Clocking in at, of course, 12 tracks in total, the 12 Days Of Drops shows off the stunning sound design and quality of releases that are sure to continue to come from this crew moving forward.
While each track on the releases was carefully curated, there are some standouts that definitely caught our ear upon first listen. "Uh-Oh" by Saratonin and "Bring Da House Down" by GizmØ really hit the right spot bass-wise, while "Turn On" by Milazzo and "BoyGirl" by Toast got us grooving on the house front.
Take a listen to 12 Days Of Drops on Spotify below, download or stream it on your favorite platform, and let us know which track from the Baked Dozen is your favorite!
Stream 12 Days Of Drops on Spotify:
---
12 Days Of Drops – Tracklist:
Dope Sauce – Asylum
GizmØ – Bring Da House Down
Gratum – Get That Money
Jadip – Epstein Didn't Kill Himself
Lazy K – Dubstep Sucks
LovelyBones – Kings
Milazzo – Turn On
Ron Austin – Laser Beams
Saratonin – Uh-Oh
Tek Savvy – TRAP SHIT
Toast – BoyGirl
Zkosta – Am I High Enough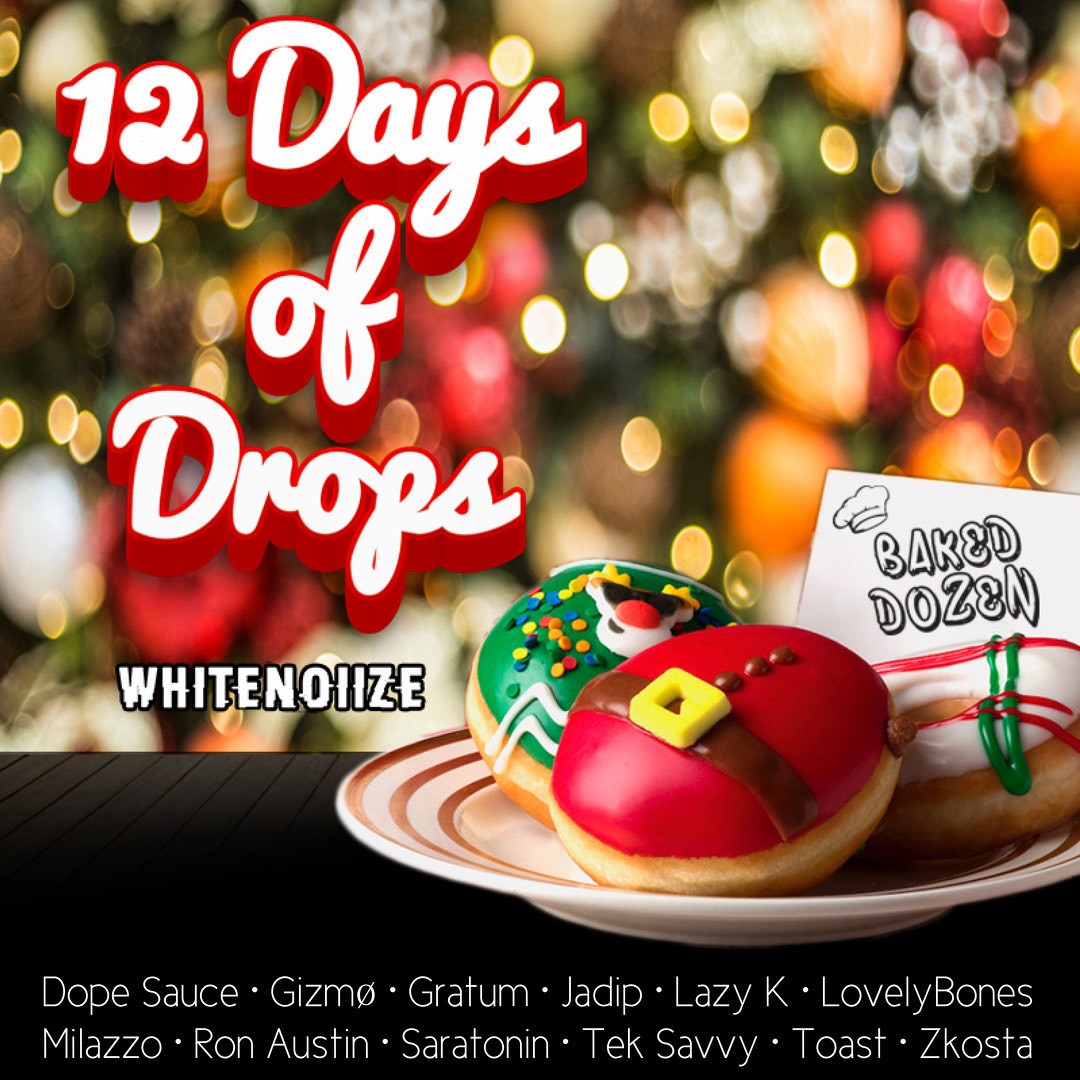 ---
Follow Baked Up on Social Media: