South African sensation Das Kapital has made some massive moves in 2019 with releases and performances that had us falling deeper in love with his sound!
---
To say that Das Kapital is a busy man in the dance music scene would be quite the understatement. When he isn't at work in the studio or making crowds move on the dancefloor, he's producing one of his three radio shows and helping further the growth of other artists who are looking to make a splash in the scene as well.
This year, it's clear that the hard work that he's put in has paid dividends in return as Das Kapital released massive original tunes and remixes on labels like Insomniac's IN / ROTATION and Box Of Cats. Additionally, Das Kapital took the stage at festivals like Ultra South Africa in Johannesburg and returned there to play with Kyle Watson as well for an electric house set at Mixmag's The Lab.
While the temperatures may be cooling down up in the Northern Hemisphere as winter takes hold, things are only just beginning to heat up down in the Southern Hemisphere. With the summer in South Africa kicking into full gear, we caught up with Das Kapital ahead of his busiest season to reflect on the year he's had and so much more. Stream his 2019 Yearmix below and read on for the full chat!
Stream Das Kapital's 2019 Yearmix on SoundCloud:
---
Hey Das Kapital, thanks for taking the time to chat with us today, it seems like just yesterday that you were spinning a mix smack dab in the middle of our summer!
Ey! Thanks for having me. Glad to be back. Feels odd doing a showcase of my releases this year, rather than just a conventional mix, but it also is oddly gratifying.
You've been having an absolutely massive year filled with releases on labels like Box of Cats, In / Rotation, and Elevation among others. Let's start off by digging into your mind in the studio, what gets you into the groove? Do you go in with an idea of what you want to make in mind?
At the moment, I try and have a concept I'm trying to execute when writing. Whether it be a mood or a motif, I try to enter into writing mode with an end goal. How I end up at my end goal is always different, and part of the fun.
The originals you've churned out are absolute stunners but you've also dropped a number of remixes too. Is there a certain moment when you're listening to a tune that you decide you want to rework it?
Thank you for the kind words! Often when I'm remixing, it's for labels or artists I already have a sincere love for. I'm normally looking for a singular part of the track I want to focus on, and build a new framework around that. Vocals. A melodic hook. I'll take that and often twist it just a bit so that it already sounds unique from the original. Once the core idea is in place and rolling, I'll go back into the stems and see if there's more I can integrate, to tie it all together.
Back in August, you joined another Kyle from South Africa, Kyle Watson, to play Mixmag's In The Lab in Johannesburg. What was your approach to this set compared to one at a festival like Ultra South Africa?
When Kyle asked for me to be his support at The Lab JHB, I really knew I had an opportunity to stand out a little bit with my music. My sets are always broad and can easily veer into the eclectic, and it was nice knowing that was what was expected.
In comparison, my sets at Ultra South Africa have always been more about showcasing my own productions and dubplates from friends, which is the best use of a 1 hour set time in my opinion, especially in an environment where you know you're playing to people that fans of a lot of different kinds of electronic music.
Last month you tweeted out that you've been getting booked for more 1.5-hour sets than 1-hour ones, and that you have your sights set on 2-hour sets in the future. What's the perfect length of a set for you, and do you think the scene is beginning to shift back toward longer sets for artists?
I think anywhere between 1.5 and 2 hours is ideal for most crowds. If I'm playing to real "heads" in a conducive environment, I love pushing the length far beyond that. The "EDM Bubble" killed longer sets in favour of more DJs on a lineup, and I'm hoping that as House and Techno continue to cross over moving forward, we will see more "extended sets" becoming the standard.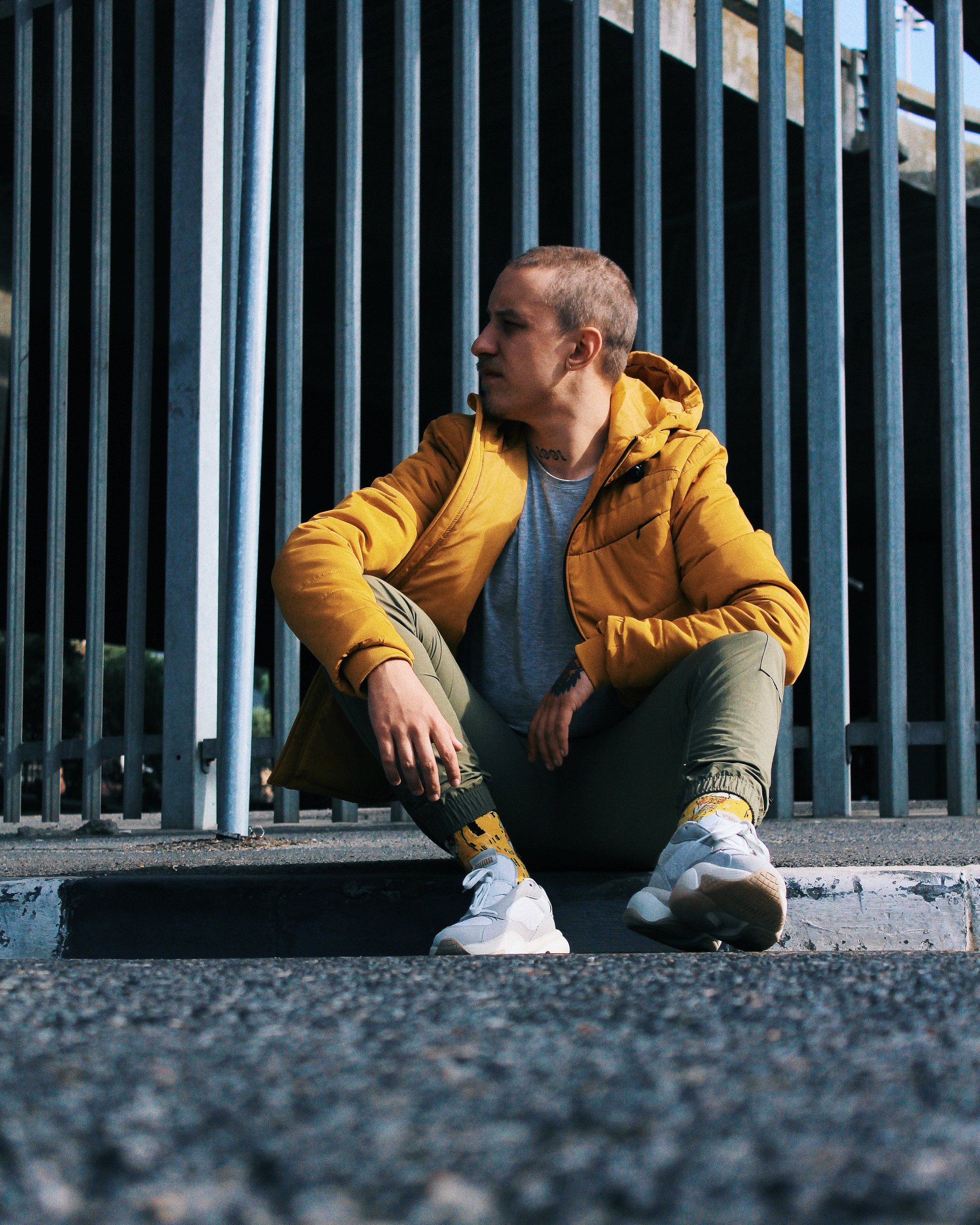 Aside from your work in the studio and behind the decks playing shows, you also host two radio shows and are co-owner of two labels as well. First, when do you find time to sleep? Secondly, how do you manage to juggle so many different tasks and not burn out?
It's actually three radio shows Grant, have some respect. [Laughs]
At this point, I've more or less got the routine locked down. I have certain days of the week in studio, certain days to prep and record radio, and then weekends are spent balancing between DJing and personal time.
It's not always easy. November through January is peak DJ season here in SA thanks to our summer, so trying to keep up with gigs and radio without disintegrating is always a challenge. Fortunately, I have fantastic agents down here keeping everything in the diary cohesive, with help from my longtime manager.
I don't have a cool answer really. It's really hard, but I've been doing this for a bit, and am confident in the people around me, and most importantly myself.
Also, I do take time off. People just don't see it.
Speaking of your radio shows, what is the process like in your curation for these and how do you make sure there isn't overlap between the two? Are there any struggles with these both being weekly shows?
So, firstly I host the Thursday episode of The Ultimix on South African national broadcaster 5FM – a daily mix show that airs during peak traffic at 18:00 SAST. On that show, it's all about myself or DJs I like bringing some fun music to people desperately in need of an early start to the weekend.
Then I have two, three-hour weekend shows on 5FM – In Das We Trust on Fridays, and The Raveyard on Saturdays – both running from 22:00 – 01:00 SAST.
In Das We Trust is my platform to showcase new and unreleased club records first on South African radio. Although a lot of my own mixes are routed in 4/4 sounds, genre isn't really as important as quality on that show. Guests are generally producers from all over the world I am feeling at the moment, showcasing their latest sounds, often alongside interviews.
The Raveyard is more of a DJ-centric show, where I balance between bringing top-tier international and local DJs, and showcasing rising underground talent from across South Africa.
The real difference between those two is that I see In Das We Trust a personally guided musical experience show, while The Raveyard is like having your own personal club night beamed to your radio.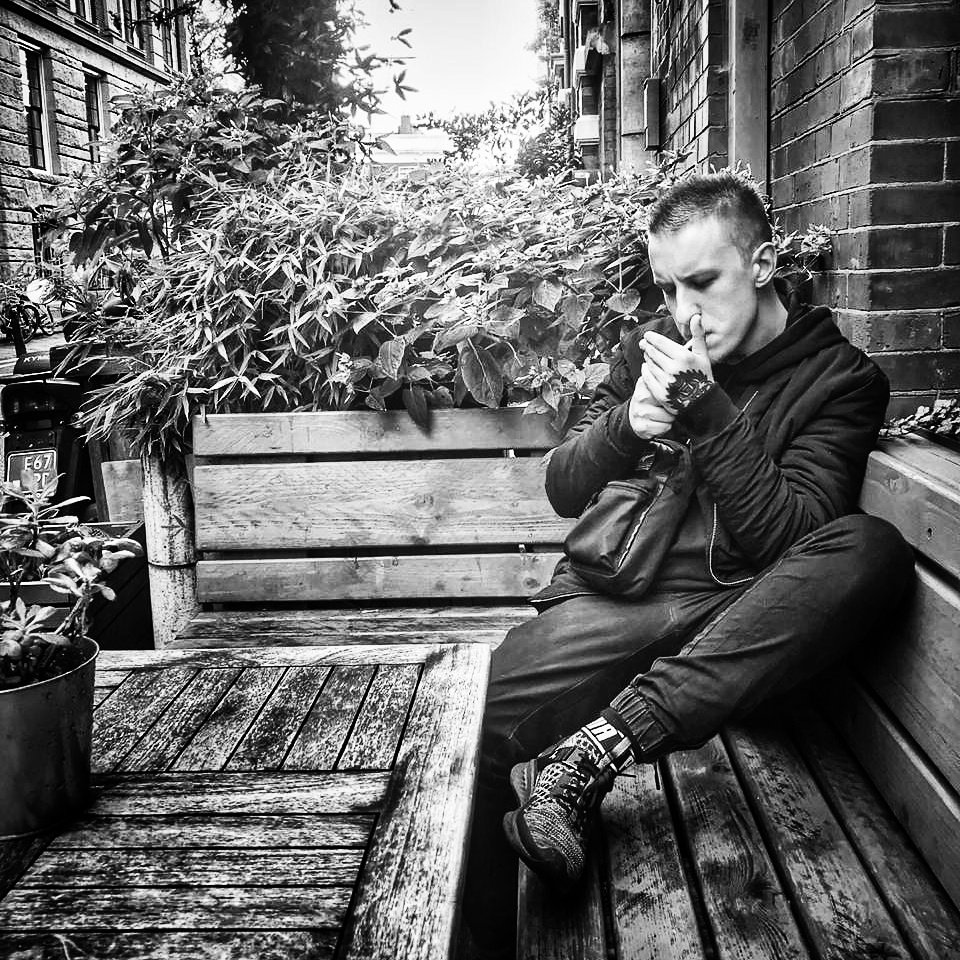 While the dance music scene is definitely a global phenomenon, many people seem to be more focused on the happenings in the Northern Hemisphere. Do you feel there was a bigger hurdle to overcome in your career because of this or has the internet helped ease this potential roadblock?
The internet has definitely helped artists from the Southern Hemisphere make a name for themselves, but it is still a challenge to get artists from here out into the world.
The cost of travel is probably the biggest roadblock in itself. It forces us to be really self-sufficient in our own territories, which is good, but the high cost of touring and Visas where applicable makes international touring a lot harder to pull off.
That said, it does mean that when you are finally able to tour abroad, you're in a much better position to do it, given the interest has to be so high that it makes sense to promoters.
For those who haven't been able to check out the scene in South Africa, can you share some of the aspects that make the dance music culture stand out? Who are three local artists who you've been digging lately that might be flying under our radar?
South Africa is one of the most interesting house music cultures in the world. There are sounds coming out of this country that don't exist anywhere else. For example, what the world describes as "Afro House" is nothing like the actual Afro House being made in Africa, by Africans.
South Africa especially has this incredibly diverse taste in dance music, ranging from classic European and American iterations of the sound all the way into our own little niche sounds like Gqom, Amapiano, our mid-tempo Deep House, and so many countless others. It's impossible to explain it. You have to see it and hear it for yourself.
Three South African artists I think everyone should be checking out right now:
SHIMZA – On a proper Afro House / Afro Tech buzz.
FKA MASH – The midtempo badman. Like if deadmau5 came from Soweto instead of Canada.
RYAN MURGATROYD & KOSTAKIS – These are two artists. I cheated, sure, but they have to get mentioned together. For fans of that Solomun style Deep House with a twang of progressive.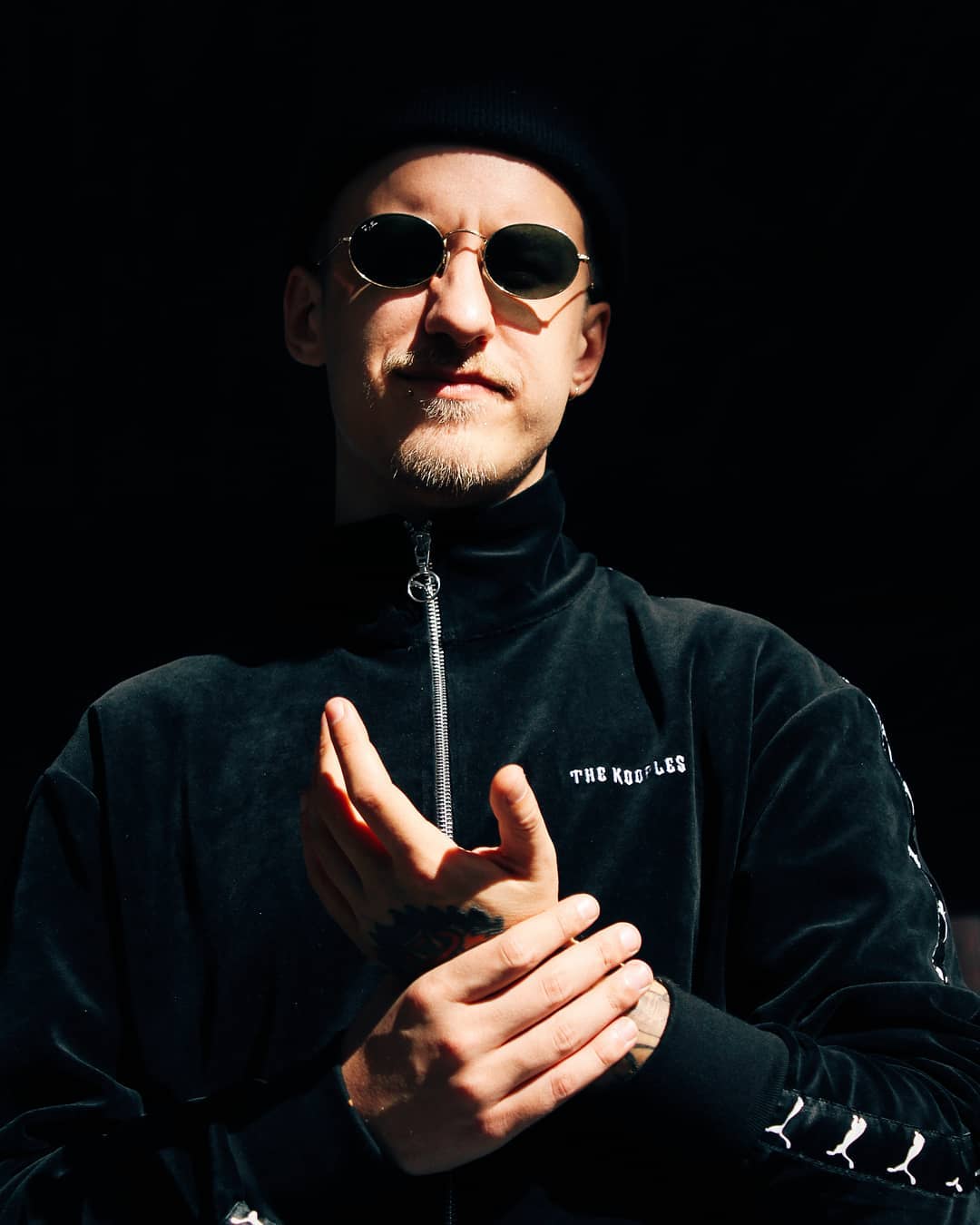 Looking back at all the forward progress you've made in your career this year, what do you feel has been the biggest move you've made in 2019 and is there a moment that sticks out as special?
I think kicking my own ass into gear and writing more music was the best decision I've made. You won't find time unless you make time. A younger version of me would be absolutely pissing himself knowing I've been able to work with some of the artists and labels I've worked with this year. I'm still not working at 100% efficiency, and that's something to improve on, but I'm proud of the strides I've made this year.
I think the most special moment was being back at ADE for the first time in a few years and getting recognised by fans and fellow DJs alike. It's a special feeling being able to sit and chinwag with artists you love about their work, while they have the same love and respect for yours. That was a good indicator that hey, I'm doing the right thing, and should probably keep it up.
Finally, what goals do you hope to achieve in 2020 and beyond?
I'm making time for more solo music. Working on putting together a few tours in and outside SA at the moment. Longer sets would be good. Less tracks, more anthems. Bigger kickdrums. Collabs and remixes that make my heart happy.
And finally, I want to keep using my platform to uplift young artists here in SA. That seems fair for now. Check back in a bit, okay? 😉
---
Connect with Das Kapital on Social Media:
Facebook | Twitter | Instagram | SoundCloud