Groove Cruise Miami has unveiled the final artists added to their lineup, who will be the DJ competition judges, and the charity collaboration for 2020 with the Whet Foundation.
---
Groove Cruise Miami is heading to beautiful Costa Maya, Mexico on January 9 – 13 on the award-winning Celebrity Infinity. Departing from Miami, attendees can expect to experience so much both on and off of the ship including non-stop music, beach parties,  Mayan temples, artist-led activities, and more.
Related: Read our reviews of Groove Cruise Miami or Groove Cruise Cabo to learn why this is a festival you absolutely must attend at least once in your life!
For this edition of Groove Cruise Miami, attendees have the option to get involved and give back with this year's charity collaboration. Non-profit Whet Foundation is collaborating with Groove Cruise and its parent company, Whet Travel, to educate and assist communities in the vicinities that they sail to. Attendees are asked to donate by bringing unused clothing, school supplies, and other items for the communities.
In addition, sailers on Groove Cruise can donate directly to the Whet Foundation and earn the chance to participate in artist-led activities. Some of these include a meet-and-greet with Above & Beyond, basketball with Markus Schulz, and even a Fortnite Xbox tournament with Fatum.
Full List of GC Miami 2020 Artist-Led Activities: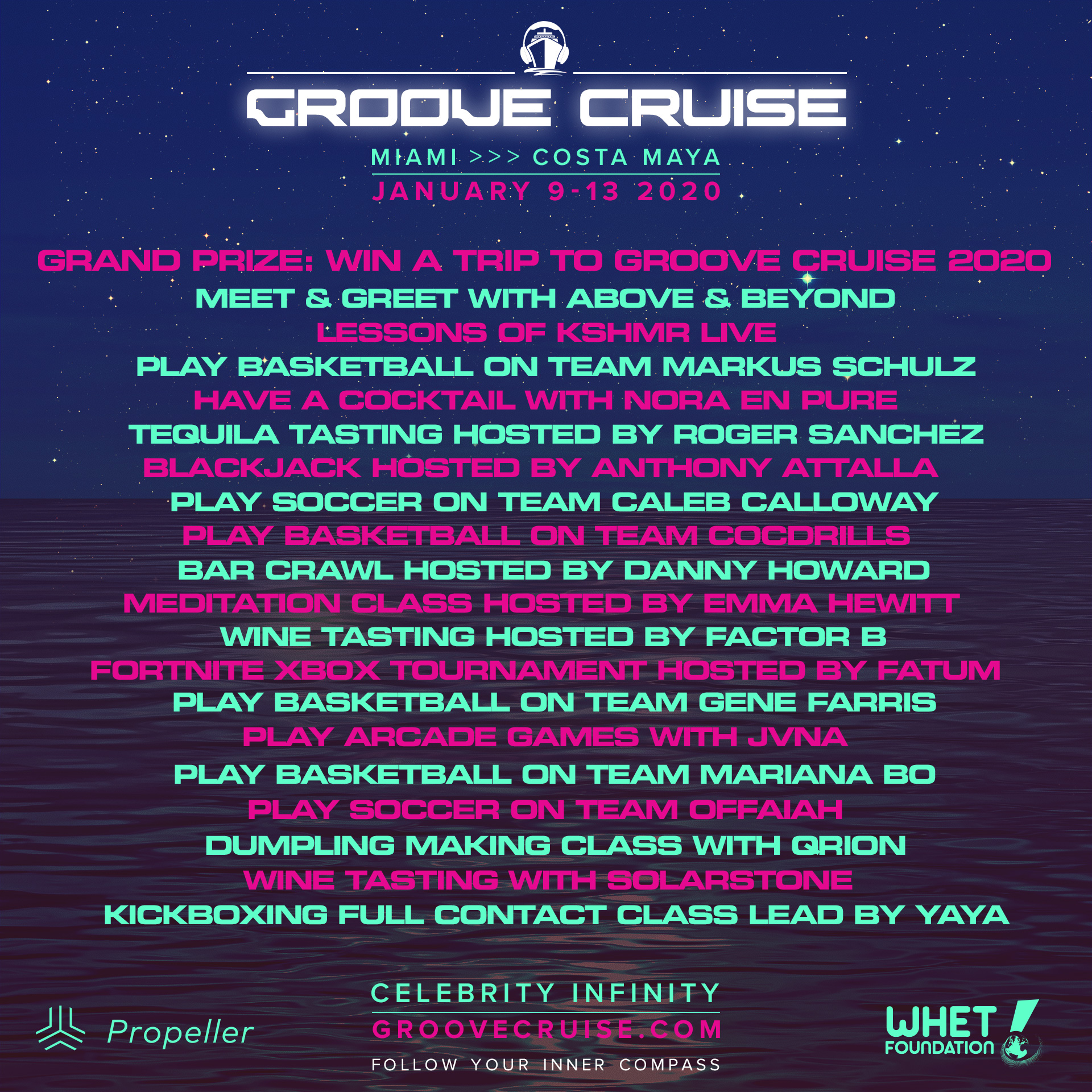 ---
Groove Cruise also started a contest that provides aspiring DJs an opportunity to not only win a free stateroom for two but also airfare for two and their very own time slot for a set on the ship.
Judging the five final mixes is a panel of a mix of headliners and resident Groove Cruise DJs including JVNA, Qrion, Scotty Boy, Kristina Sky, Lizzie Curious, and Keith Christopher. More information on the DJ contest, rules, and finalists can be found on the Groove Cruise website.
In addition to the charity and DJ contest announcements, Groove Cruise Miami has unveiled including Above & Beyond, Markus Schulz, Gene Farris, Cocodrills, Factor B, Anthony Attalla, and so many more. With multiple stages including Coldharbour, Desolat, Dharma, Incorrect, Pure Trance, Purified, and Undr the Radr, GCMIA is sure to be a boat party that you'll be sad you missed out on.
GC Miami 2020 Final Lineup: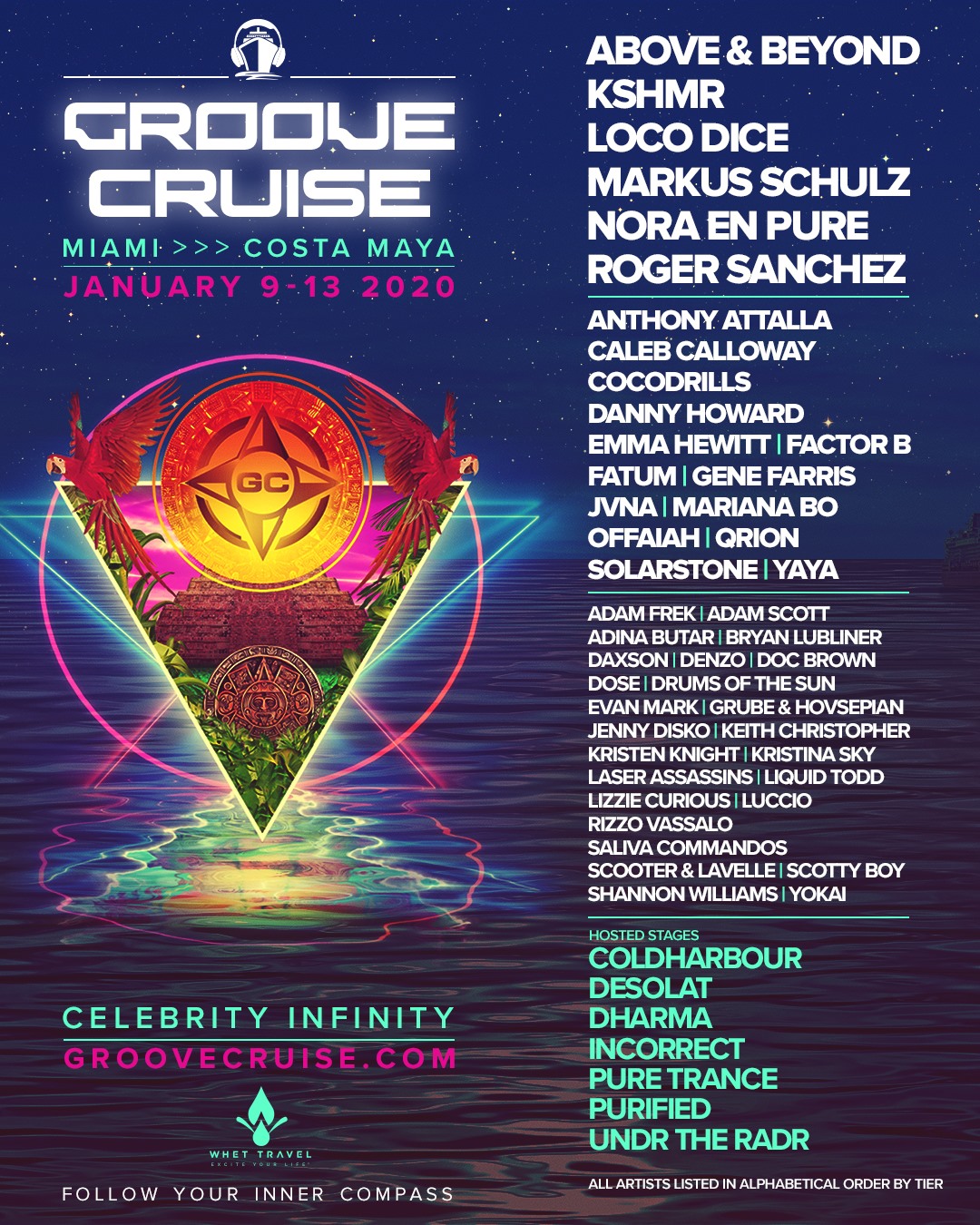 Are you planning to sail the high seas for Groove Cruise Miami's 2020 edition? Let us know in the comments!
---
Connect with Groove Cruise on Social Media:
Website | Facebook | Twitter | Instagram | SoundCloud | YouTube