In celebration of all things Thanksgiving, let's take a moment to reflect on one of the best tracks released by Dillon Francis, "Coming Over."
---
To say that Dillon Francis had a great year seems redundant at this point in his career because, well, it's Dillon Francis and he always has a great year. So it's not exactly surprising that 2019 was yet another milestone for the Los Angeles native. With a new album, Vegas residency, and a plethora of singles and festivals under his belt, Dillon can ring in 2020 knowing that this one was yet another resounding success.
I'm thankful for him and his piñata pal Gerald every year but for this Thanksgiving throwback Thursday, I wanted to highlight one older song of his that I'm especially glad exists. Back in 2015, he released his This Mixtape Is Fire EP which ended up dominating the #1 spot on Billboard's Top Dance/Electronic Albums Chart. Needless to say, it was indeed fire. The EP was bursting with exciting collabs on nearly every song, featuring superstars in the scene such as Calvin Harris, Skrillex, and more.
One song off that album, in particular, has always stood out to me: "Coming Over"
Teaming up with Kygo and James Hersey on the release, "Coming Over" never fails to hit me right in the feels and still remains one of my favorite Dillon Francis songs to this day. It also differs from the majority of his other music in that it strays from his self-proclaimed moombahton genre and is driven by a softer drop. The lyrics perfectly pair with the dreamy melody and are sure to conjure up thoughts of that special someone just in time for cuffing season.
If you've never heard this gem before or just want to be reminded of some classic Dillon, make sure to give it a listen below. It's the perfect song to pregame some pie to – or to put you in a good mood before you're forced to discuss politics and your love life with your extended family.
Check out Dillon Francis – "Coming Over" on YouTube:
---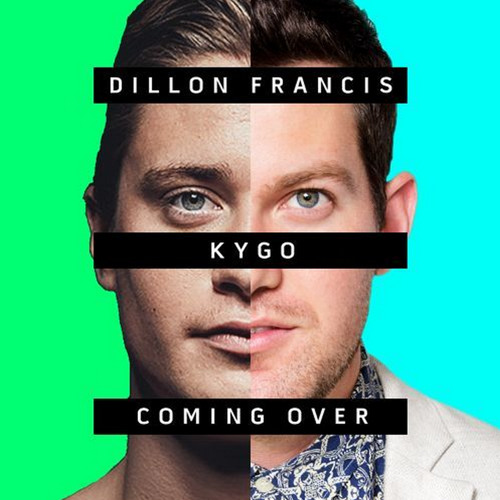 ---
Connect with Dillon Francis on Social Media:
Website | Facebook | Twitter | Instagram | SoundCloud | YouTube