Le Youth has now added his name into the mix of impressive artists who have graced Lane 8's This Never Happened imprint with the release of Aquiver!
---
Over the past seven years, Le Youth has become well known for bringing stunning songs that the dance music community simply can't get enough of. Whether it's his first breakout single "COOL" or one of his newer tunes like "Selfish," he continues to push the boundaries of his style with each and every release. Now, he's exploring new realms with a three-track EP called Aquiver.
The development of this new release from Le Youth comes on the heels of adding some new additions to his arsenal of studio equipment and synthesizers. Experimentation led to the full development of some fresh material and after he showed Lane 8 the new musical direction he was quick to sign the tunes.
Related: Want to learn more about Le Youth? Check out our interview with him from this past summer!
Out now on This Never Happened, the Aquiver EP shows off some of Le Youth's best work yet. While the three tracks might be deeper than fans of his might be expecting, all three are well-produced and fantastic in their own rights. "P.M." kicks the release off and sets the stage for what's to come on with its hauntingly beautiful melody. Title track "Aquiver" guides listeners into a bliss-like state that will have the feet of listeners shuffling away within seconds, and "Ephemeral" closes it out with an emotion-laden beat and vocal chop.
Tune in to the Aquiver EP on Spotify below, download or stream the release on the platform of your choice, and read on for some thoughts from Le Youth as well!
Stream Le Youth – Aquiver EP on Spotify:
---
"This EP marks a turning point in my progression as an artist. Over the last year. I've been exploring new sounds in the studio and Lane 8 has been a massive inspiration to me, so I was ecstatic when he wanted to release these tracks… it's opened up a new avenue of endless possibilities and that can be hard to find for any artist who's been in the game for an extended period of time. I'm now making (what I consider) my best work to date."
---
Tracklist:
P.M.
Aquiver
Ephemeral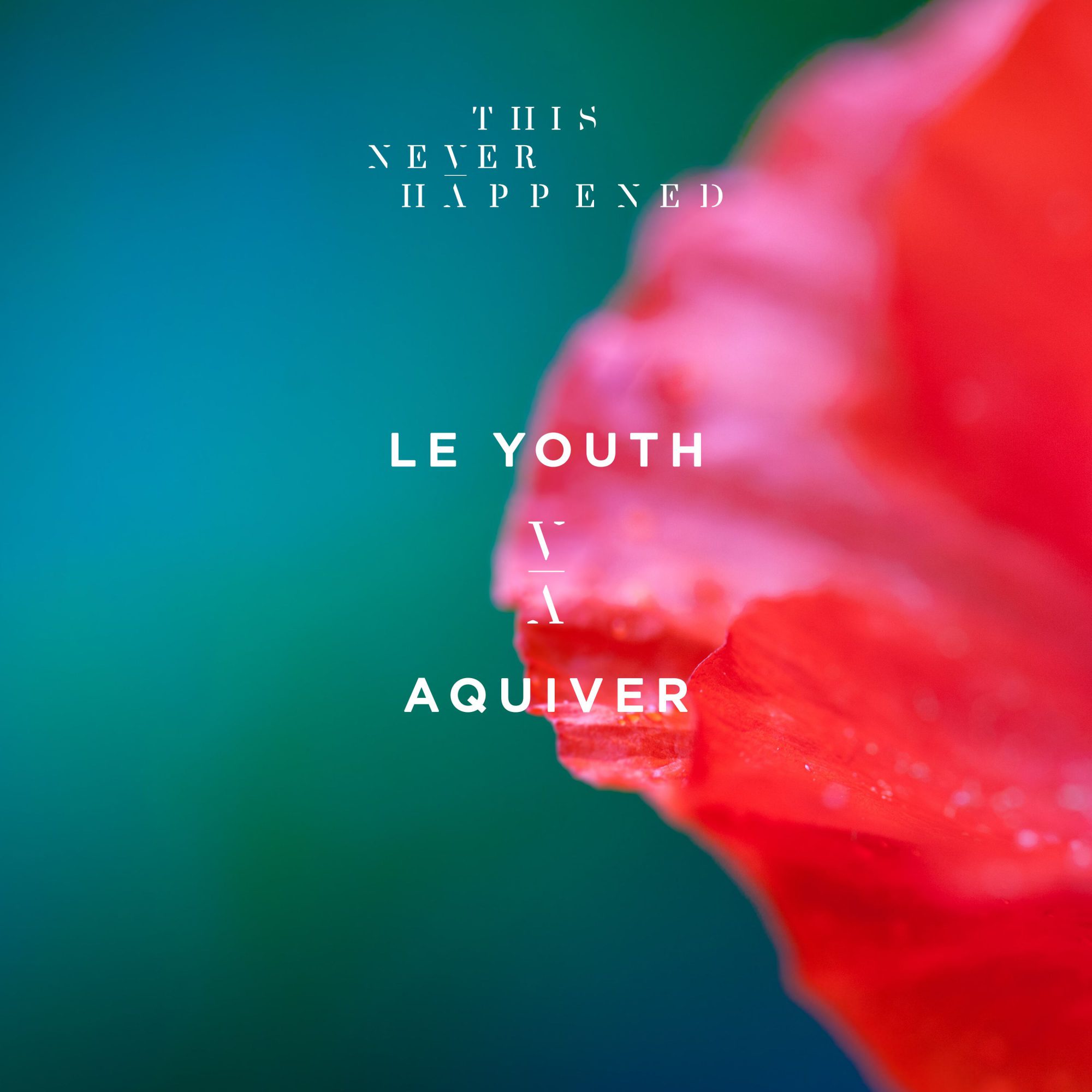 ---
Connect with Le Youth on Social Media:
Website | Facebook | Twitter | Instagram | SoundCloud