Vancouver-based melodic house artist Rylan Taggart chats about his start in the scene, his approach to producing music, and more!
---
If you're searching for an artist who will sweep you off your feet and carry you into a soundscape of their own creation then melodic house artist Rylan Taggart is someone you should definitely tune into. Based out of Vancouver, he's released plenty of tunes that continually put listeners in a bliss-like state while also gaining the support from major artists in the scene like Above & Beyond and Lane 8.
Riding the impressive offering of tracks with Jerro, "Signal" and "Memories Never Die", along with solo tune "Peggy" on This Never Happened that closed 2018 out perfectly, he has shown no signs of slowing this year. Continuing to build on his body of work, he whisked us away to a far off desert with the release of "Petra" on Elliptical Sun and double-downed with a Spring Mix that we've had on repeat for weeks.
Looking for some insight into his history in the scene, how he produces music, and more, we sat down with Rylan Taggart for a quality chat. Take a listen to his exclusive guest mix below and read on to find out more about this rising star in the scene!
Stream EDMID Guest Mix 166 || Rylan Taggart on SoundCloud:
---
Hey Rylan, thanks for taking the time to chat with us!
Thanks for having me today!
Let's start off with a look back to the past. Who were some of your earliest influences musically and when did you begin to develop a passion for electronic music?
I definitely got into electronic music through the works of Deadmau5. I believe in one of my high school classes, a friend of mine showed me Deadmau5's music, and I was thrilled by how something made on a computer could sound so good.
I was instantly hooked and ended up seeing him play a free show here which was part of the Vancouver Winter Olympics in 2010. Funny enough, I went to go get Greek food at one of the food trucks in the park where he was playing, and Joel was right in front of me in line. So, the very first electronic show I went to, I ended up meeting Deadmau5 – I have an old picture of us from the event too, always thought that was a funny story!
As for influences, I have to say Above & Beyond truly got me into wanting to produce my own music, and artists such as Lane 8 and Yotto really influenced me into doing deeper stuff, as I do today. I also find myself listening to a lot of music that I grew up on, like Led Zeppelin, Pink Floyd, and Radiohead for inspiration as well.
Over the last year, you've released some absolutely fantastic tunes but most recently stunned us with "Petra". Where did the inspiration to make a track about the desert come from?
I actually wrote "Petra" over a year and a half ago, and kind of forgot that it existed, funny enough. A few months back, however, I found myself watching a history documentary on YouTube about the city of Petra, Jordan, and I was really inspired to make something middle eastern sounding, with somewhat of a film score element to it. I remembered that I started something like this prior, so I went back to the project, nearly re-did the entire thing, and that's how "Petra" was created!
Aside from your solo releases, you also collaborated with Jerro on tracks like "Signal" and "Memories Never Die". What first brought you two together?
I actually can't quite remember exactly how, but Jerro sent me an idea on Facebook for what eventually became "Memories Never Die". The track sounded fairly different then, but I really liked his melodies in it, and I thought that someone like Lane 8 would be into it. I ended up working on it as well and sent it over to Daniel (Lane 8), who I met a few years prior. Daniel ended up really liking the track, and we then started working up on a follow up immediately after, with "Signal".
By the way, Jerro has a new EP on Lane 8's label, This Never Happened, that just came out. If anyone liked our two collabs, you will definitely like his solo work as well! Really nice work from him.
When you're sitting down in the studio and starting to produce some new music, do you have a certain process you go through to get the creative juices flowing?
Well for creative juices, I actually prefer sugar free Red Bull… In all seriousness though, if I'm ever lacking in ideas, I usually go walk around one of the nearby lakes or go for a drive late at night to the more rural areas around Vancouver. Sometimes I just randomly get ideas in my head too when I'm not home or even thinking about music. I usually record those by singing rough melodies into my phone, and saving for later, haha.
Building off that, do you ever find yourself facing writer's block? How have you overcome it?
I think everyone does at some point. What I've found helpful is simply trying to do something different in the creative process. I usually start tracks by creating a melody/hook, but if I'm struggling there, then I might try to focus on creating drum patterns, or something that I don't normally start with. Sometimes doing that can really help spark an idea later on.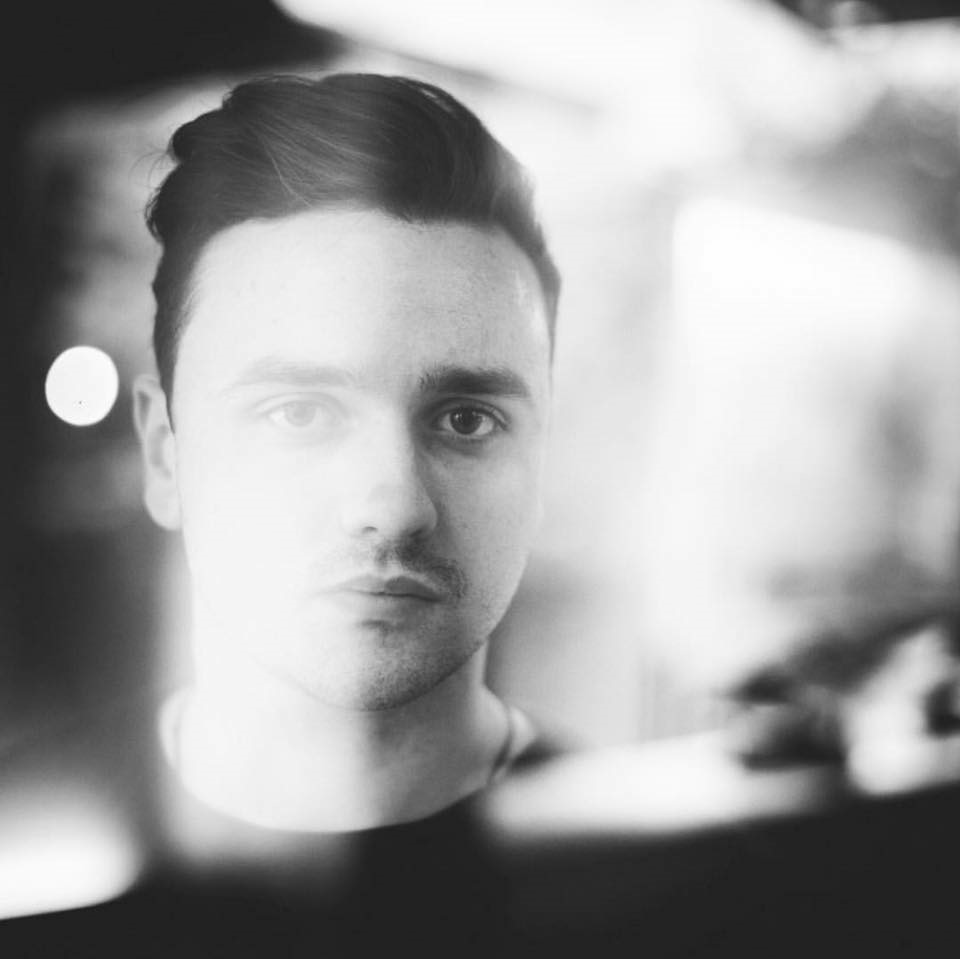 You've already seen some massive support from labels like Elliptical Sun, This Never Happened, and Anjunabeats. What has it been like working with these labels over the past few years?
For sure, I'm very fortunate that the progressive/melodic deep house (whatever you want to call my music [Laughs]) scene is really supportive, and that I've had artists such as Lane 8 really support me by playing my music in their sets to thousands of people. Above & Beyond, and the whole team over at Anjuna HQ is also really really supportive, and in my opinion have the greatest group of fans in electronic music with the AnjunaFam. I've been lucky enough to have the opportunity to do a guest mix for them on their radio show, Group Therapy, and would love to work more with them in the future!
What has been the biggest struggle you've faced so far as an artist?
Definitely finding time to work on music more! I currently have three jobs, so I try to squeeze any free time I have into writing music whenever I can. I definitely put a lot of pressure on myself to still write a few tracks a week, so that can be really challenging to do. However, if I set aside a few hours each day, it's definitely achievable.
I'm a strong believer in that if you truly want to accomplish something, you will find the time to do it. I am lucky, however, as my girlfriend understands that I need time to work on music, and she's really supportive of it as well.
Back in April, you graced the stage at Snowbombing Canada! What was that experience like and how do you approach festival sets compared to ones you'd play in a club?
Snowbombing was really great, I'm a big fan of the alpine/winter scenery where the festival is held in the interior of British Columbia, and I really enjoyed the stage I played, which had a really dark vibe to it. It was also awesome to play alongside Lane 8, Sasha, and Yotto, who are definitely some of my biggest influences in music.
With most of my sets, I don't usually put a whole lot of planning into them. You never know what the crowd will be into, so I like to be prepared to adjust what I play slightly depending on that. However, I generally don't drastically change styles from what I typically do, and I always try to play a majority of my own music, as I feel that's important when people come to see you play.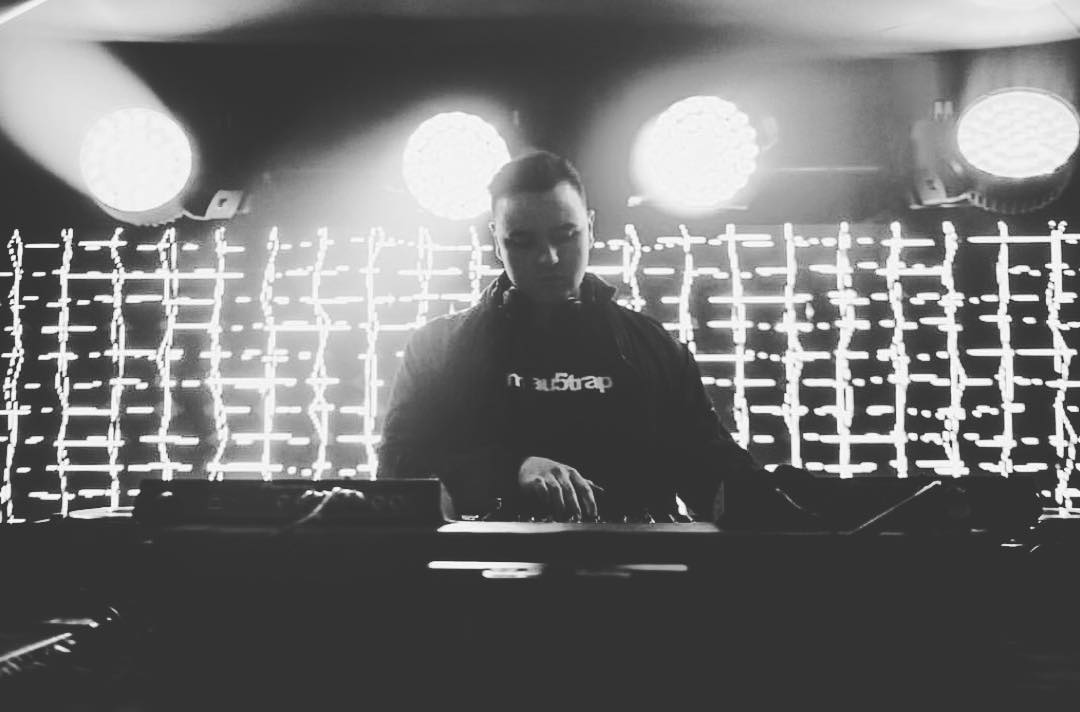 If you could pick anywhere in the world to play a set, where would it be and why?
I would love to play at The Gorge in Washington State one day; probably the most beautiful venue I've seen. I think most of the venues that I would be interested in would be places that aren't really typical concert venues – places like the Pyramids in Egypt, The Swiss Alps come to mind.
I would also love to do an outdoor show in Stanley Park here in Vancouver, I think the scenery and location would fit the vibe of my music perfectly. Definitely a dream gig of mine.
What do you feel makes the electronic music scene in Vancouver stick out as special, and where should we go catch a show when we come to visit in the future?
Vancouver has a really strong fanbase within the whole deep house scene, which is great to see for a relatively small city. There's always lots going on here on any given weekend, and a lot of my favourite artists come by the city often.
My favourite club in Vancouver here is definitely Celebrities, which I'm fortunate to have the awesome team at Blueprint Events book me to play often. I was actually born at the hospital right across the street from the club too, so I always joke with people that I was practically born at the club itself.
Finally, what goals do you hope to achieve this year as an artist?
Definitely release more music, and on a more regular basis. I often find myself releasing something I'm happy with, and then have nothing to follow it up with for a long time. But I have plenty lined up and ready to go this year, which I'm really looking forward to.
I'm releasing more music soon, some of which is my favourite work I've done to date. One of them is actually out soon this month on Ben Bohmer's label, Ton Topferei. If you had the chance to check out my guest mix on Group Therapy, you may have heard it before. 😉 I also plan on hopefully releasing more on This Never Happened; I really love the direction that Lane 8 has been taking the label.
---
Follow Rylan Taggart on Social Media:
Facebook | Twitter | Instagram | SoundCloud | Spotify