ZABO is off to a running start in the bass music scene, earning a strong following due to his original productions and headlining shows across the world.
---
With a midtempo sound that fans of LICK and HVDES are sure to enjoy, ZABO is an artist that all bass music fans should be watching closely. Hailing from Toronto, Canada, ZABO has quietly amassed an impressive online following full of fans from all over the world.
He's already played multiple shows in China and continues to grow in popularity overseas. After making his live debut in China earlier this year, ZABO will soon be playing his first North American show in Texas. With a solid catalog of original productions dating back to 2017, he has clearly found his sound and is quickly gaining traction in the bass music scene.
Ahead of the release of his single "Apocalypse," we sat down with ZABO to talk about his music and how he's been able to successfully break into the music scene in two different continents. ZABO just recently took the plunge into full-time music production, and the future is clearly bright for this Toronto-based artist. Read our interview below, and listen to his exclusive mix featuring tracks from Drezo, Slooze, Blanke, and more!
Stream EDMID Guest Mix 190 || ZABO on SoundCloud:
---
Hi ZABO, thanks for taking the time to chat with us today. Let's start off by exploring the midtempo sound you're known for. Who are some of your biggest influences and how do you feel they've impacted your career?
Hey guys, thanks for having me! A lot of my biggest influences are some of my good friends in the industry. Someone, in particular, would be LICK. We've been friends for a while, and watching him grow has been super inspiring. He's also really pushing boundaries with his music, which motivates me to keep experimenting!
Originally you focused on heavy electro and big room before you moved from Niagara Falls to Toronto, Canada and got more into the bass music community. What about the bass scene had such an impact on you there?
I think what made me fall in love with the bass scene is that people in the scene are really attached to the music and the artists in the scene. Whereas, in the big room/mainstream EDM scene, I felt that the people were more interested in partying than enjoying the music for the music itself.
Your single "Low" came out in August on Uprise Music. What kind of vibe were you going for in this track, and how does it compare to your past releases?
I was going for an ambient vibe in the breaks, with a gritty, high-energy drop. I've had this similar vibe in a lot of my past releases. I also added some deep vocals, which you can also hear in a lot of my past releases. Something I did differently than I normally do for this track was to change the rhythm of the drop basses. I usually have simple rhythms that are easy for the audience to naturally follow along to. In this track, I tried to do something a little more complicated with the rhythm by switching back and forth from 1/16th notes to 1/8th notes.
In September, you also dropped your track "Somber" exclusively in China which was well-received. What led to this decision to release the tune exclusively there and what was it like to have such a massive response?
My manager and I worked closely with my management team in China to really identify which tracks would resonate best with the local audiences there. Western music is still being adopted in China so I really wanted to personalize my release to the fans there. "Somber" was a track we felt wouldn't really do well in North America but would be a great fit over there. I'm blown away by how popular it's gotten. I couldn't be happier about that!
Aside from originals, you recently remixed "Fire" by Prismo and "Mixed Signals" by REZZ and Blanke. How do you put your own spin on tracks when remixing them, and what are some songs you'd like to remix in the future?
When I'm remixing a song, the first thing I do is think about how to keep the integrity of the original, while changing enough of it to make it a ZABO track. Something I always do in order to put my own spin on it is to make subtle changes to the drum patterns to differ them from the original. For example, in my "Mixed Signals" remix, every 4 bars during the first drop I added 2 fast kicks followed by the regular 4 on the floor drum pattern in order to give the song a little more energy, and make it different from the original.
Some songs I'd like to remix in the future are Wolfgang Gartner – "Illmerica" & one of Porter Robinson's older songs, like "Spitfire" or "Unison".
Congratulations on making your live debut earlier this year in China. What was that experience like and how did you make that happen?
Thanks so much! It was honestly a dream come true. I've been making music for 7 years, and a constant goal of mine has been to be able to play shows for people who enjoy my music.
My manager and I started working with several Chinese social media, artist management, and booking teams before settling with our current team Pillz, who have a fully staffed creative, social, sync, and booking team that coordinate closely with my manager in the U.S. to build out shows and activations over there.
You'll also be returning to China for a string of shows at the end of October and early November before playing your first gigs in the US in Austin and Houston. When you're touring with shows nearly every day, how do you find time to stay healthy?
Well I'm super new to the tour life, so I don't have a whole lot of experience there yet. But I'd say something I make sure to do is get a little exercise every day, and try to get a good amount of sleep. Those two things help a lot; both physically and mentally. I think being mentally healthy is just as important as being physically healthy, and they both go hand-in-hand with each other.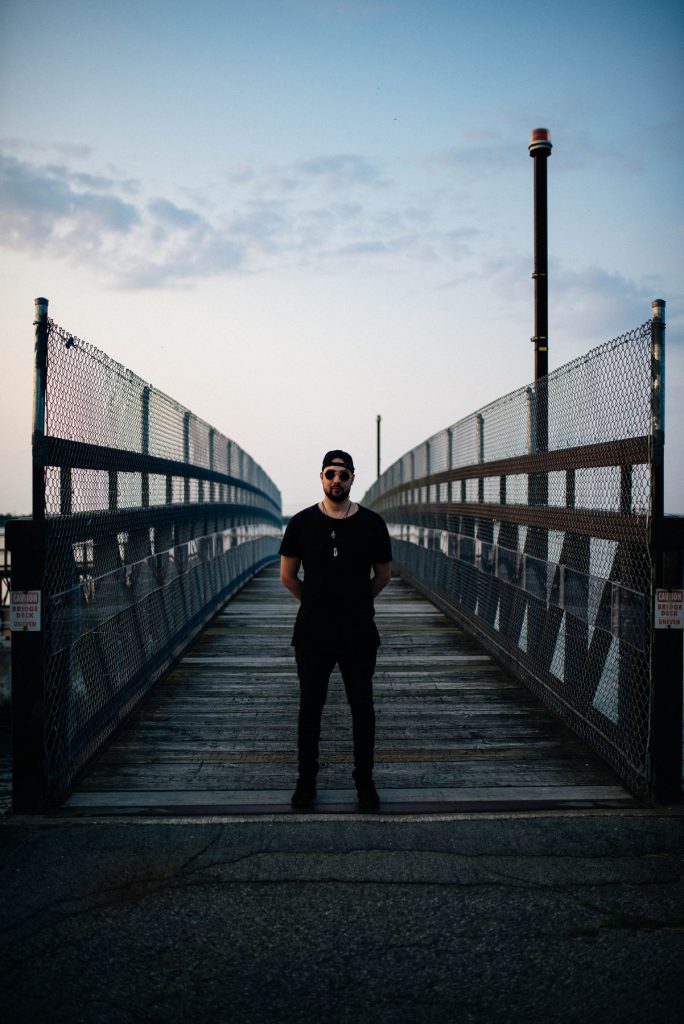 Can you share a piece of advice that you feel would help up and coming producers who are still on the hunt to discover their own sound?
Definitely. One thing I highly recommend to up-and-coming producers is to recreate tracks by artists they look up to. This really helps you fine tune your production skills technically, and understand all the components that go into creating a track. Once you've gotten good enough that you have all the technical stuff down, you can start focusing on experimenting with creating your own styles of sounds. I recommend hopping in your favourite synth (mine is Serum), and just go crazy with playing around with the different parameters and effects.
Lastly, with the final months of 2019 here and the new year on the horizon, what goals do you hope to achieve in 2020 and beyond? 
My team and I are gonna be focusing a lot on growing my fan base in North America, with the main goal of being able to consistently play shows throughout the US & Canada. I'd really love to get on a few festival lineups for summer 2020 and collab with some other artists in the bass scene that I look up to!
---
Follow ZABO on Social Media:
Website | Facebook | Twitter | Instagram | SoundCloud