French house mastermind Dustycloud has released three forward-thinking bass house tracks on the Skyfall EP, out now on Insomniac Records.
---
Dustycloud is one of the most exciting names to emerge in the bass house scene recently. With releases on labels like Zeds Dead's Deadbeats and Tchami's Confession, the French artist is turning heads in the music industry and is on a steady rise to the top. His latest release, the Skyfall EP, features three tracks that put the "bass" in bass house.
Speaking about the release, Dustycloud stated, "As time goes on I continue to find myself experimenting with new things, pushing my vision of what house music can be. With three really different tracks, the Skyfall EP is a culmination of my journey as an artist up to now."
He went on to share some backstory as well when he was on the brink of calling it quits, "Years ago I hit a point where I was ready to quit music, frustrated because I felt I couldn't keep up with what other producers were putting out. Then I came across this audio sample that said 'just be yourself,' and suddenly I was so inspired… I decided it was time to make my own style of house music, and not give a f*ck about what other DJs were producing, this is where Dustycloud was born." 
Listen to Skyfall on Spotify below, stream and purchase it on your favorite platform, and keep reading to hear our opinion on the tracks!
Stream Dustycloud – Skyfall on Spotify:
---
Skyfall sees Dustycloud return to Insomniac Records to release three tracks that paint a dark, bassy atmosphere.
Opening the EP is "Find A New Direction", which starts with a Tchami-like vocal before dropping into a bassline that has an undeniable groove. What I like most about this track is the live performance vibe it gives off – the vocals, bass guitar sounds, and drum samples really make it stand out.
"Passion" and "Mighty" close out the EP, two tracks with undeniable tension and a powerful house vibe.
"Passion" sees Dustycloud choosing another epic vocal sample, an element that definitely adds a lot to his productions. The entire track is extremely well-produced, and Dustycloud's sample selection and vocal chopping is by far the most impressive part of this extremely catchy track.
"Mighty" puts down a similar vibe to "Passion", as this one is also focused on an intense, dancey bassline. "Mighty" probably has my favorite drop out of all the tracks on the EP, but all three songs shine brightly in their own way. The energy that Dustycloud brings on Skyfall is simply unmatched. He's an artist to pay close attention to as he continues to outdo himself on every new release.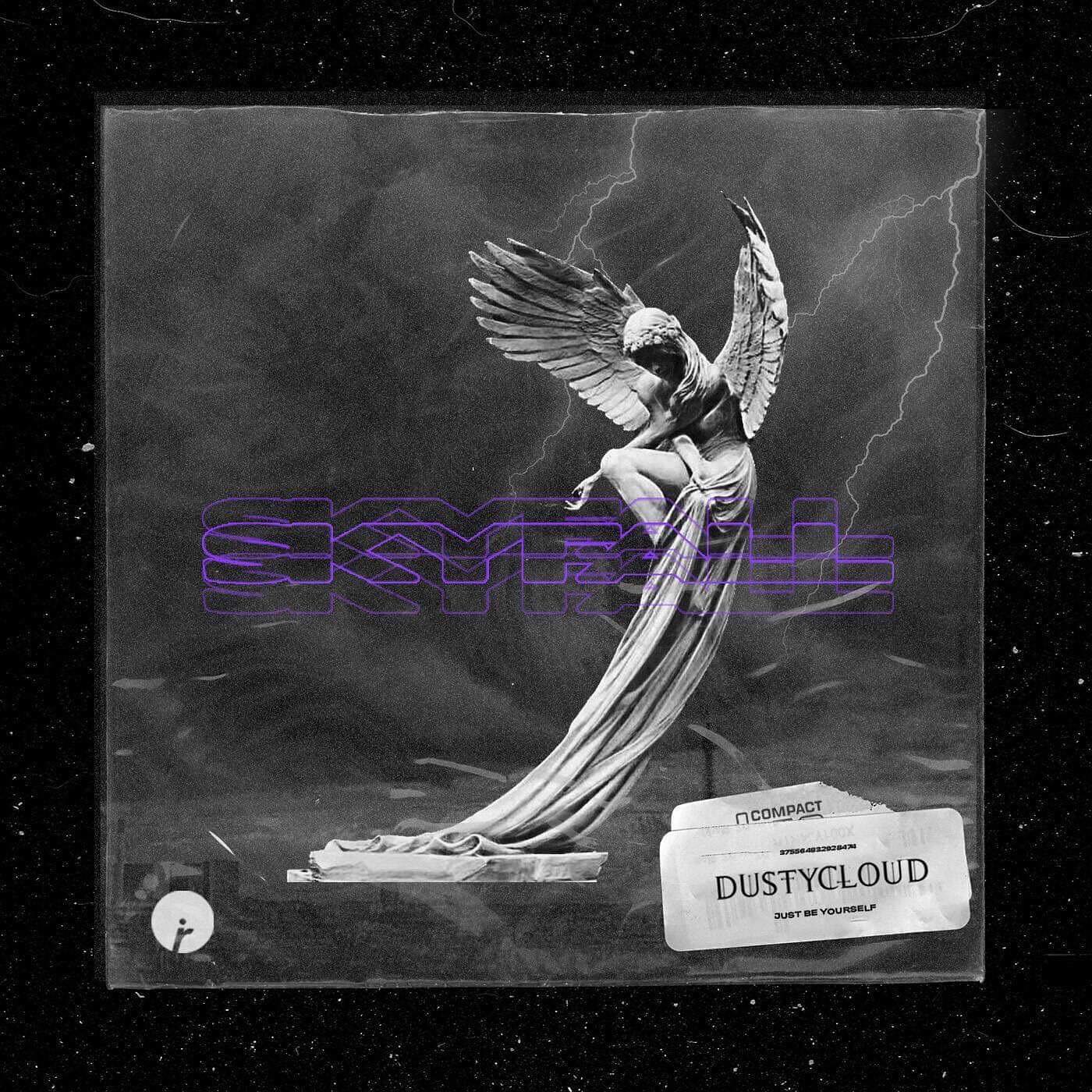 ---
Follow Dustycloud on Social Media:
Facebook | Twitter | Instagram | SoundCloud