Sunday scaries? Not when Hayden James is involved! He brought the funk to Day Trip last weekend and kept the audience grooving all the way into the evening.
---
Last Sunday, Australian songwriter and producer Hayden James stopped by Academy LA's outdoor patio to take us all on a Day Trip to remember. The set followed his show at the Fonda the night prior but if he was at all exhausted, it didn't show. His soulful house melodies carried attendees all the way into the early evening and almost made us forget that it was Sunday.
If you didn't get a chance to checkout Day Trip this summer, allow me to paint you a picture.
The event takes over the open-air patio space of Academy and gives off major backyard BBQ vibes – if your backyard had a top of the line production setup and two full-service bars, that is. Mini outdoor bulb lights frame attendees overhead and vines twist up the walls, setting the ultimate outdoor party aesthetic.
Prior to last weekend, I'd never managed to make it to a Day Trip myself – probably due to the fact that they're on Sundays and I generally reserve those for canceling on workout classes I'd naively scheduled earlier in the weekend and recovering from the night before. After hearing that Hayden James would be playing, however, I knew I had to make the (day) trip. Ha-ha.
After an admittedly slow start to the morning – it was Sunday people, cut me some slack! – I managed to make it to the venue just in time to catch the end of NAATIONS' set.
As a new fan of NAATIONS thanks to their track with Hayden James on his album, I was excited to get the chance to get down to them live. Their bouncy electro sound paired perfectly with the day party vibes and helped set the ultimate mood for the rest of the evening. Not to mention, I've had their latest release "Do It Right" on repeat for the last week.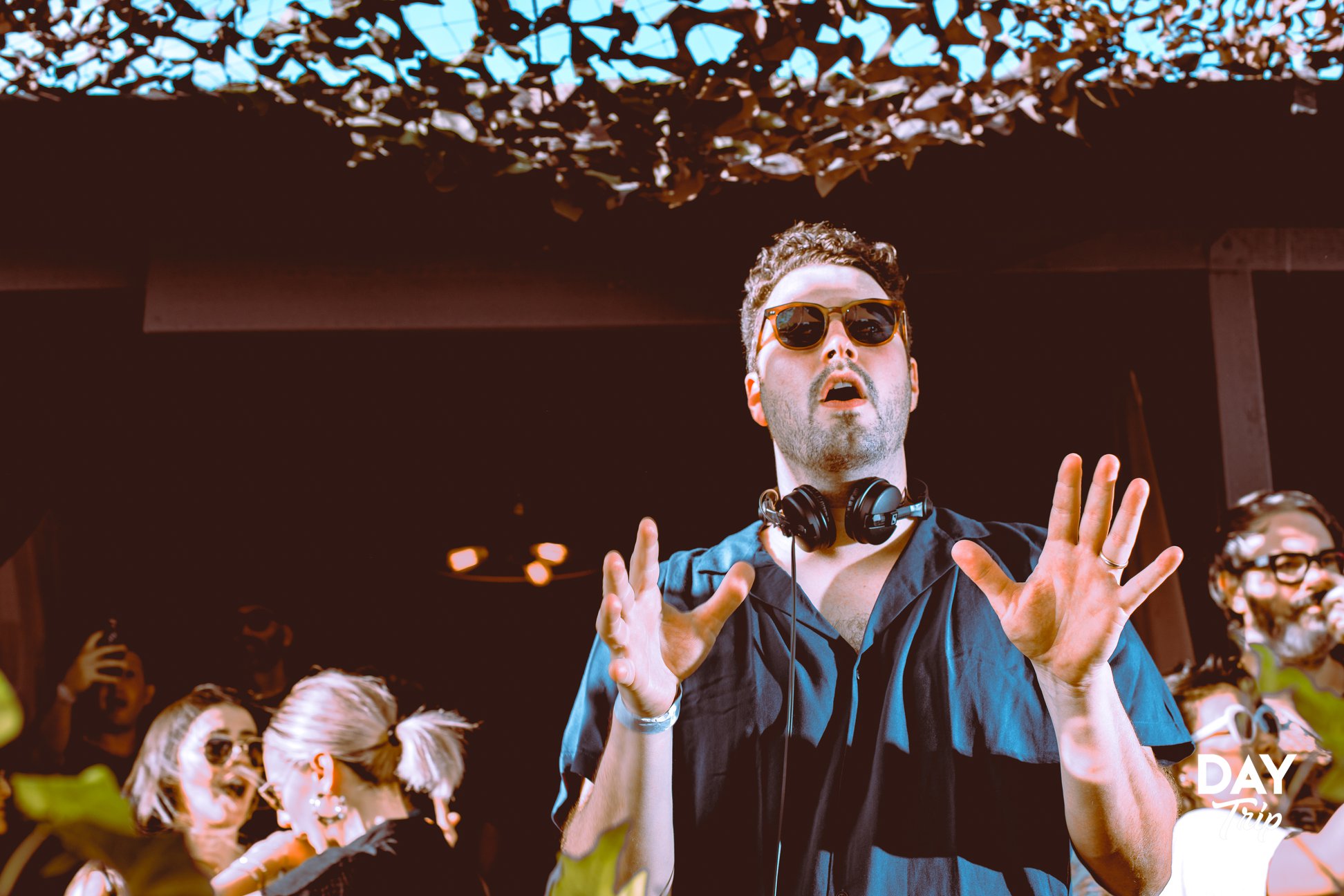 After a transition so smooth I nearly didn't notice NAATIONS had passed the decks along to Hayden James, it was time for the last set of the day.
Hayden James' timeslot aligned perfectly with golden hour and the crowd was feeling his curation of funky house melodies as he played both older bangers and the more popular tracks off his debut album. Clearly the audience was comprised of true fans, as the entire crowd yelled along with the lyrics to favorites like "Nowhere To Go" and "Just Friends", making for a truly special experience.
The energetic crowd, coupled with the fact that the sun had gone down and taken the scorching heat that had plagued Los Angeles that day with it, had me eagerly dancing along all the way through the end of his set.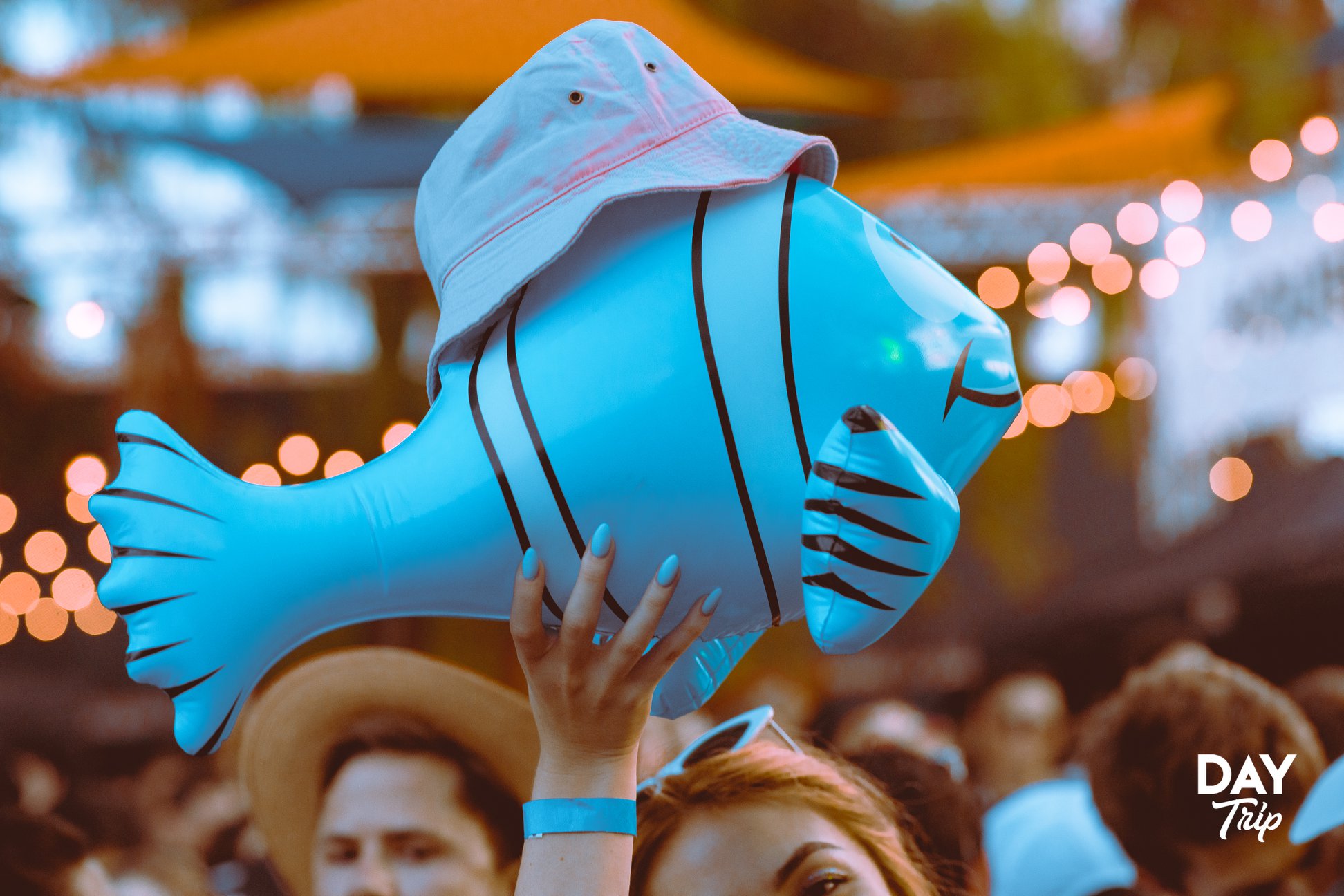 Overall, my first time experiencing Academy LA in the daylight was better than I could have ever hoped.
Hayden James, in particular, was the ideal artist to pop my Day Trip cherry, as his music is perfectly suited for that atmosphere. In fact, I distinctly remember turning to my friend at one point while we sang our hearts out to one of his tracks, clutching a blue inflatable clownfish that had been flung into the crowd, and yelling "this is the best Sunday of my life!"
Not to be dramatic or anything, but thanks to Hayden James and Academy, I'm fairly confident that last Sunday could have very well been the best one of my life. So thank you Hayden and Day Trip, for creating such an unforgettable experience and keeping my Sunday scaries at bay!
---
Connect with Hayden James on Social Media:
Website | Facebook | Twitter | Instagram | SoundCloud