UK artist MPH is quickly taking the underground scene by storm, armed with a slew of impressive releases and support from some of the best in the scene.
---
If you're a fan of UK Garage and Bass music, MPH is a name you're going to want to familiarize yourself with ASAP. Hailing from the UK, this producer has already made a major name for himself in the scene and boasts an impressive array of releases off labels including Bingo Bass, Saucy Records, Highly Swung Records, and more.
Known for his energetic mixes, MPH has garnered support from some of the most influential names in bass, including Darkzy and Skepsis and recently lit up Boomtown festival with his b2b set with SpaceGat. He's also one of the artists set to be featured on the Digitalization 2.0 compilation album that's due out October 11 through 3000 BASS that you'll definitely want to check out once it drops!
Ahead of the release, we had the chance to chat with MPH about his roots in UKG and bass, what it was like to be a part of making the compilation, and more! Read on for our full interview and take a listen to our exclusive guest mix below to get you amped for the release.
Stream EDMID Guest Mix 185 || MPH on SoundCloud:
---
Hi, thanks so much for taking the time to chat with us today! To start things off, tell us a little bit about your music. What initially drew you towards UK garage and bass as genres?
I initially started out as a DJ specializing in UK Garage. I would mainly play at house parties and small intimate venues that my mates would put on. I took a lot of inspiration from those classic DJ EZ Boiler Room sets. Then I decided to start producing UKG and it all expanded from there, to be honest.
3000Bass' highly anticipated compilation album Digitalization 2.0 is due out next month. As a featured artist on the album, what was it like working with some of the hottest names in UK bass right now?
Yeah, its sick to be on the same compilation as some serious up and coming talent! Hopefully, this pushes the Bass scene even further!
Speaking of releases, you also came out with "Bliss," a solid track on Highly Swung Records. Can you share what the production process was like on the tune?
I was going for a Todd Edwards 4×4 kind of vibe as he's a big inspiration in my UKG productions. Highly Swung Records was the first label I released on, definitely an underrated label in the scene.
You've released music on influential labels like Bingo Bass, Saucy Records, CruCast, and more. What are some key takeaways you've learned about the industry from working with such an impressive array of labels?
Don't be disheartened when a label you are trying to get on doesn't reply or doesn't have a feel for the track, just keep pushing yourself and try to be unique!
If you could offer up one piece of advice that might help others who are looking to break into the scene, what would it be?
Definitely find your own individual style/sound. Groups such as Lengoland are great for feedback and also establishing yourself. Don't release anything that you're not happy with.
Last month, you released an energetic guest mix through Rush Music and you've gifted us with a stellar mix as well. How do you go about curating the tracks you choose to include in your mixes?
Being a DJ before I was a producer its always been a passion of mine to find unique tracks that I myself would dance to. The tracks in these mixes are what I have been playing out in my sets recently and I like to have a broad variety of UKG/Bass.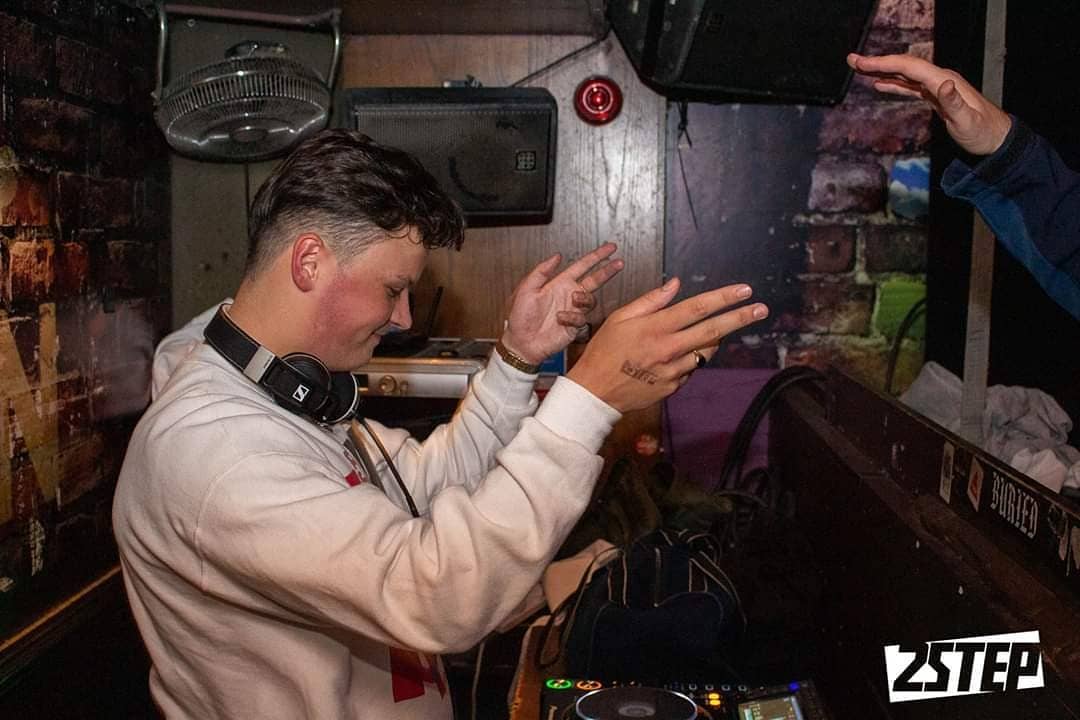 You also just played a b2b set with SpaceGat at Boomtown festival. How do you go about preparing for a b2b set versus a solo performance?
SpaceGat and I have a very similar taste in music so we just bounce tracks off each other, not much practice goes into it which makes things a lot more interesting. I feel it's best to not put too much thought into prepping for a set.
As a producer from the UK, what is your favorite aspect of the local scene and what do you feel makes it stand out from other hubs of dance music around the globe?
There is so much variety in sound in UK dance culture, my favourite aspect is the crowd. For example, when I played a set for 2-Step in Nottingham recently, the venue was really intimate but the crowd really brought the energy, to me that's what's so sick about the UK scene.
Finally, do you have any plans for the rest of 2019 for your fans to look forward to or anything else you'd like to share?
I have numerous sets ranging from Brighton to Suffolk in the coming months + many more releases in the works ranging from UKG – Bass so keep your eyes peeled.
---
Follow MPH on Social Media: