Rob Kramer aka BassHead Rob shares how he fell in love with the scene, who his favorite artists are, and plenty more in this week's ID Spotlight!
---
Name: Rob Kramer
Rave Name: BassHead Rob
Age: 30
Hometown: Columbus, OH
Current City: Tampa, FL
Occupation: Finance
Twitter: @BassHeadRob
Instagram: @Kramakrame
---
What was your first electronic music event?
My first event was Okeechobee 2018 and that festival changed my entire life.
What/who influenced you to attend your first event?
I honestly went to the festival to all of the alternative rock bands on the lineup and to FINALLY go to a festival with my friends who attend them regularly.
What is one moment from an event that was special and why?
Looking back on the festival there were so many small moments that I will take with me for the rest of my life but there is one that tops them all. I went to my first Bassnectar set that Thursday night at the Aquachobee beach stage for the moonlight set. This was a "downtempo" set (I put that in quotes cause Lo can never contain himself) with no lasers, just bass, sand and dancing under the moon. Not being really into EDM at the time I wasn't blown away like my friends.
We woke up and started to plan our day on Friday morning. I said I am going to see Foster the People that night over Bassnectar. My best friend looked at me and said, "I will fly you anywhere in the entire country and buy your ticket to a Foster the People set if you just come to Bassnectar with me." I was blown away by that, so I went to Foster the People for like 5 minutes then left and headed over for Bassnectar.
Hi! My name is now BASSHEAD! HO-LY SHIT! That set changed EVERYTHING. I am proud to say since that set I have seen the man 11 times in 366 days in four states and two countries. When I made kandi for my squad going to Deja Voom, the one I gave my best friend said: "Foster the Bass" and that is our little inside joke.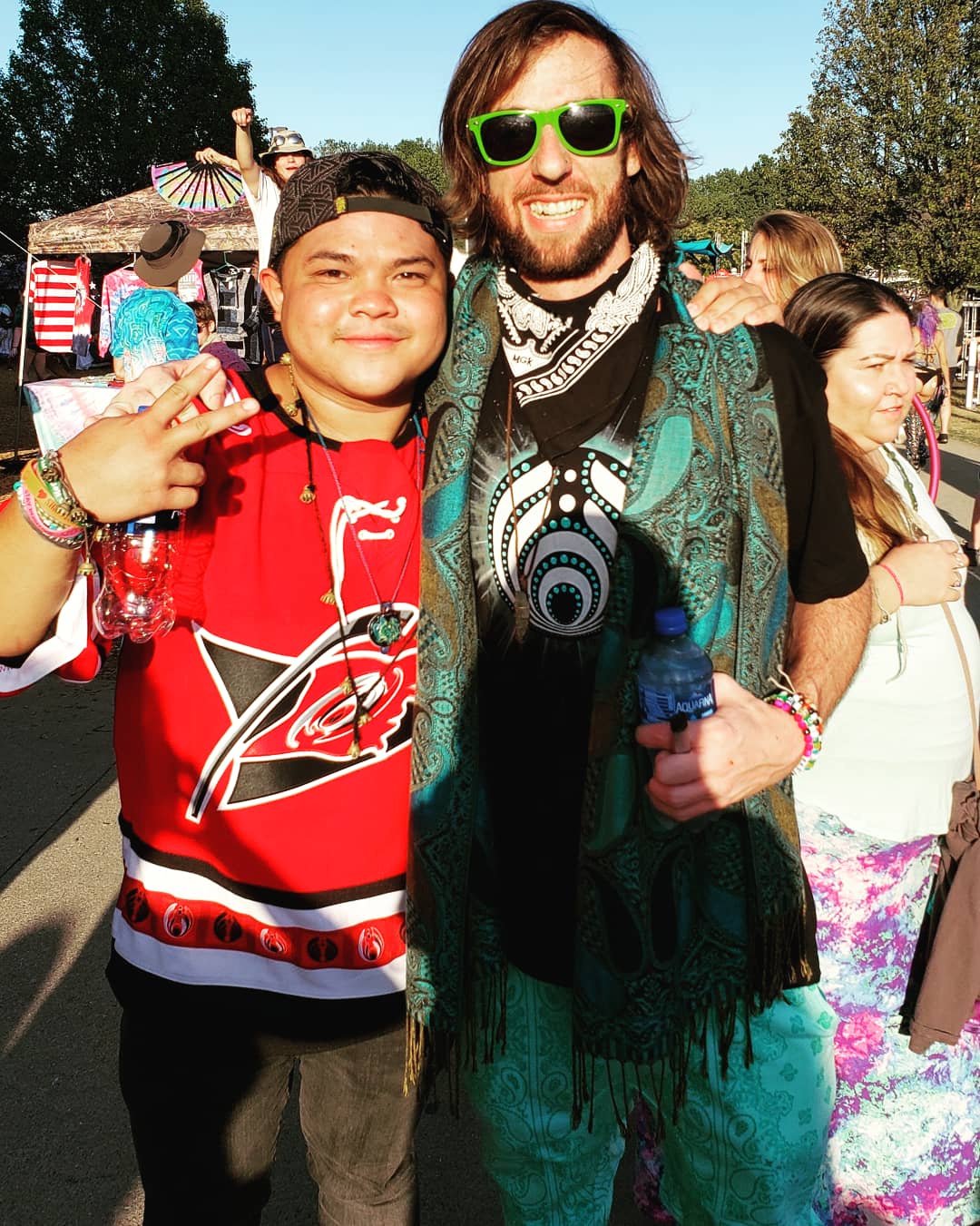 What is your favorite festival or event?
In my first year of going to festivals, I've gone to Okeechobee, Spring Gathering, SMF, Basscenter XI, Lost Lands, Imagine, EDC Orlando, and the greatest event of all DEJA VOOM! I could go on for hours talking about how amazing the resort staff was, the beach stage, all of the clubs there, the pool parties, all-inclusive food and drinks, but most importantly the people who went.
The entire trip went off without a single bump in the road. I will be back each and every year that Lo wants to make it happen. That truly was the greatest experience of my life.
What is your favorite electronic song and why?
This has got to be the hardest question to answer, it can change so drastically depending on my mood but if I had to pick an end all be all song as my favorite… I'm going to go with Bassnectar – "Cozza Frenzy".
It's my favorite song from my favorite artist. When it comes on any mix or a playlist I lose my shit every single time and it makes me think of when I got it on the beach at Dejavoom. Hearing everyone scream the words together was one of my favorite moments from that trip.
Who are your favorite artists?
Bassnectar, Zeds Dead, Rezz, Ganja White Night, Jantsen, Space Jesus, Liquid Stranger, Clozee, Rusko, G Jones, Boogie T, Peekaboo, Sullivan King, and Alison Wonderland to name a few.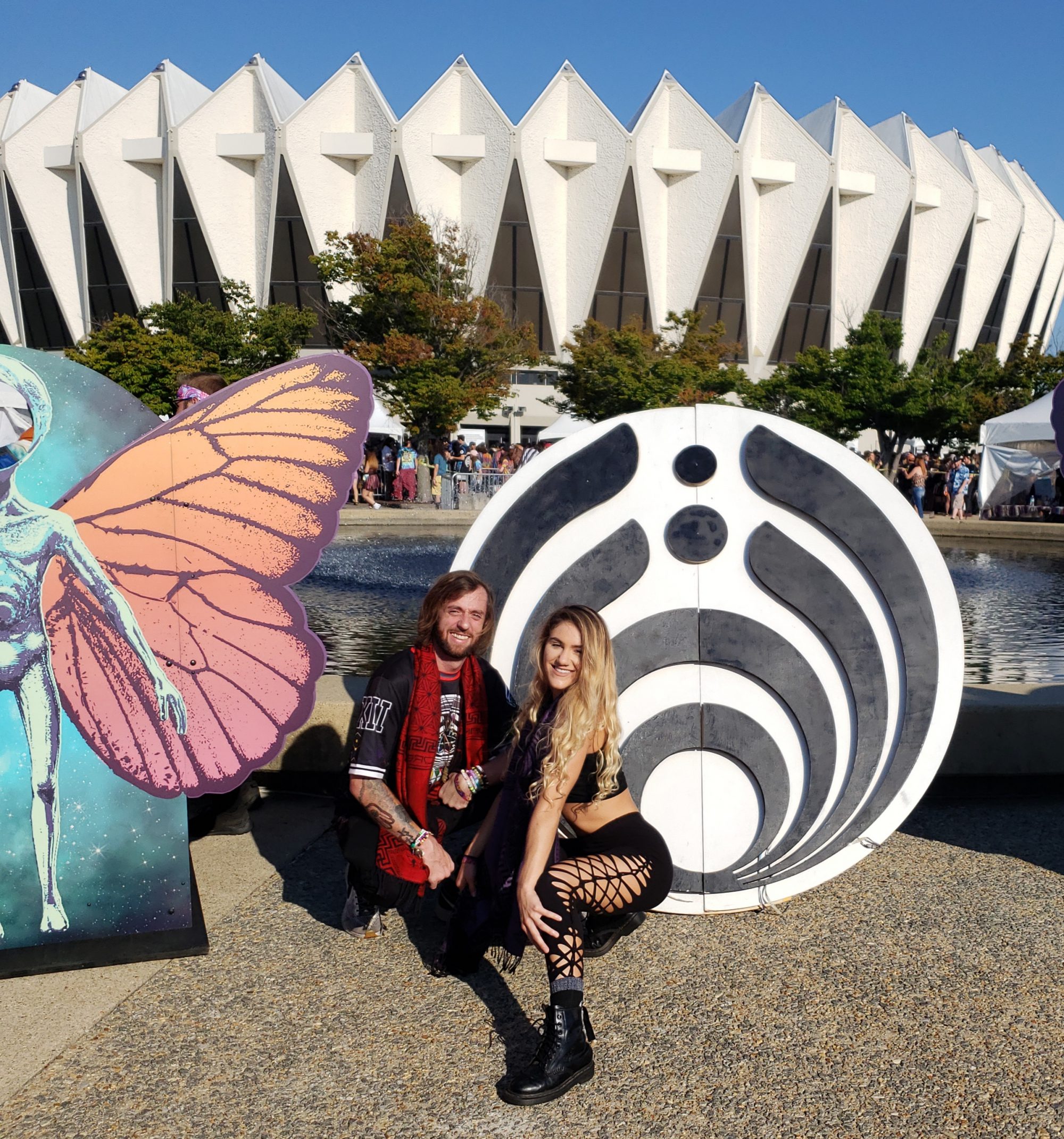 What are your favorite genres?
Give me all the dubstep
What do you feel your "Identity" is in the electronic music community?
Being new to the scene and INSTANTLY accepted for who I was absolutely blew me away. I played lacrosse for 15 years and always had a sense of brotherhood on those teams I played for but after that ended I never had that feeling until I got back into EDM.
That feeling of being accepted and welcomed by everyone has allowed me to connect with people, mainly through Twitter, and spread messages of peace, love, and positivity. I do my absolute best to bring everyone up that I can and give them something that puts a smile on their face.
Is there anything else you would like to add about yourself for the readers?
Follow me and let's get DOWN! 🙂
---
Do you want to be featured in our weekly ID Spotlight segment like Rob Kramer? Click HERE for the submission form!