On the Melancholia EP, ASHE has tapped into his own emotions to deliver a story that you can't help but get drawn into yourself.
---
Known for bringing the world sweeping soundscapes that provide a comforting electronic hug to all who listen, ASHE is an artist who should be on the radar of anyone who loves melodic music. Over the years he has taken listeners on journeys into the depths of dance music with releases on labels like Understated and now he's returned to a familiar home, mau5trap, with the release of his latest EP, Melancholia.
Not your typical dance music release, ASHE has brought forth three tracks that are packed full of downtempo beats that are perfect to play during those late-night drives through the city or rainy days when you're staying in. Title track "Melancholia" sees him team up with fellow Canadian singer/songwriter Léonie Gray to create a powerful, vocal-driven track that hits you right in the heartstrings. Interlacing a soothing beat with Gray's gentle vocals, ASHE creates an impactful track that will have you coming back for another listen.
Related: Looking for more sounds from ASHE? Check out this exclusive guest mix from him for a taste of what he's all about!
While "Melancholia" might be the standout on the release for me, the other two tracks on the are just as powerful. On "Somebody Else" ASHE incorporates a blend of piano melodies, samples of thunder, and quality electronic elements to create a journey that you can visualize by simply closing your eyes. The piano returns in "Whale Bones," a track full of layered sounds that build in intensity before offering up a moment of peace before the beat booms back in to guide you the rest of the way and gives a sense of completion to the entire release.
Take a listen to this unique release from ASHE on Spotify below, download or stream the Melancholia EP on the platform of your choice, and let us know what your thoughts on it are in the comments!
Stream ASHE – Melancholia EP on Spotify:
---
"Melancholia is such a heart piece. I went back to basics on the title track 'Melancholia' focussing on songwriting and storytelling. It's an emotional piece about love, loss, and remembrance brought to life by the incredible Léonie Gray and it was an honour to be able to release it on such an iconic record label"

– ASHE
---
ASHE – Melancholia EP – Tracklist:
Melancholia
Somebody Else
Whale Bones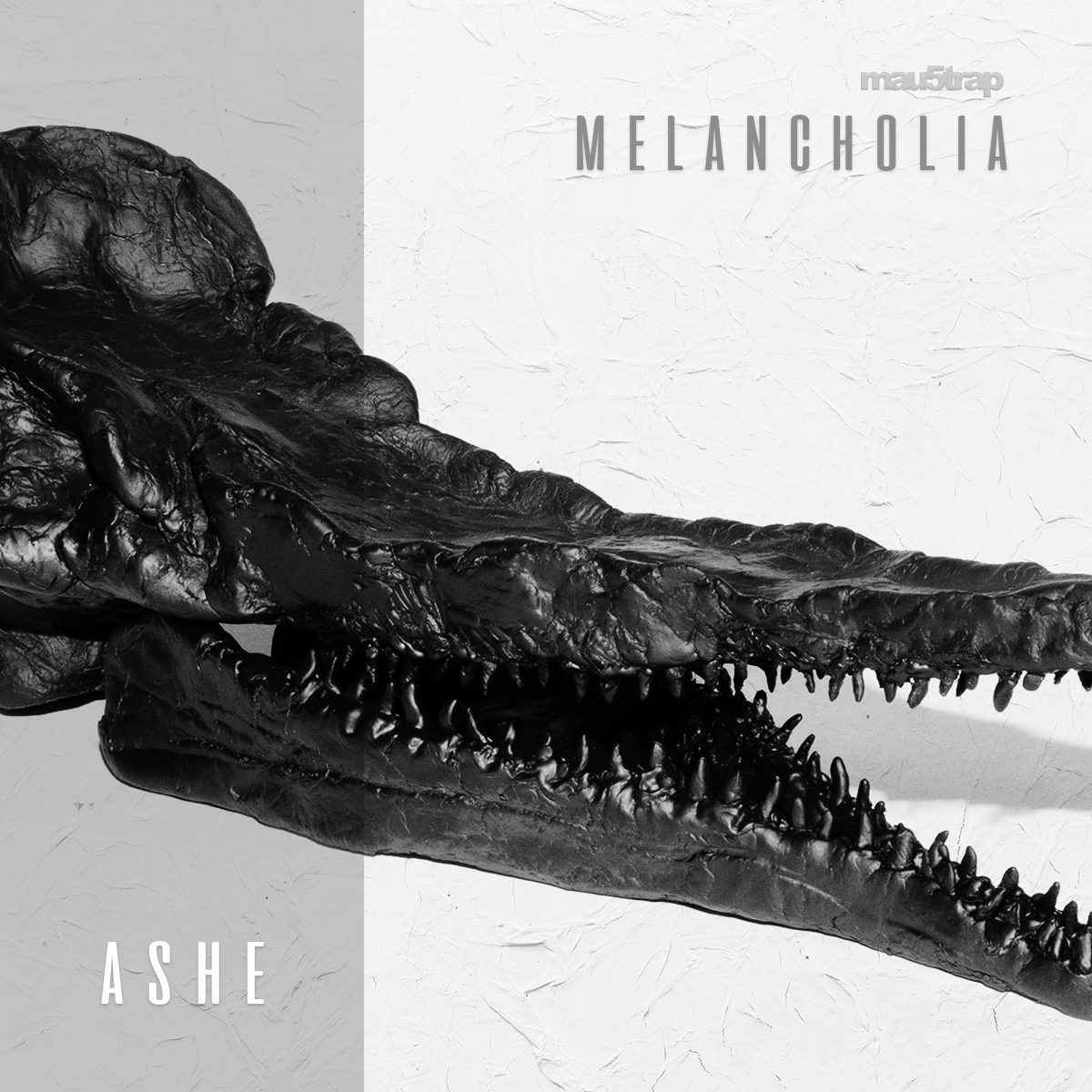 ---
Connect with ASHE on Social Media:
Website | Facebook | Twitter | Instagram | SoundCloud