Spag Heddy's festival hit, "Zoom", has received the remix treatment with five versions from Krimer, L.U.X., Moore Kismet, TRVCY, and K-NINE!
---
In the midst of the festival season, bass heavyweight Spag Heddy decided to drop his surefire hit track "Zoom". Almost instantly, it was picked up by just about every bass DJ around who put it into their sets – absolutely catapulting this song to success. Now, two months later, we are given five brand new takes on this already amazing track by the likes of Krimer, L.U.X., Moore Kismet, TRVCY, and K-NINE on the Zoom Remixes package.
Related: Check out our recent interview with the meatball master himself!
If you thought Spag Heddy's original version of "Zoom" was good, just wait until you hear how these producers have flipped it on its head. All of these remixes are packed with heavy bass and intricate sound design, but each producer went above and beyond to put their own personal spin on their version of the song. It makes for an engaging listening experience from start to finish!
Listen to the Zoom Remixes on Spotify below, download or stream them on your favorite platform, and read on for a review of these tracks!
Listen to Spag Heddy – Zoom Remixes on Spotify:
---
The remix package opens up with boisterous energy with Krimer's remix.
As a huge fan of Krimer, I was keen on this remix right off the bat, and it does not disappoint. The intro has been changed up a bit and is a bit more drawn out which adds an extra layer of suspense for when the drop comes. In typical Krimer fashion, elements from the existing drop are layered with his signature, aggressive synths and a more break-beat fashioned type of drop. It all makes for a killer intro to this remix package!
The second remix is none other than L.U.X.. His spin on "Zoom" shows masterful use of colorful wavy synths that almost feel like you are on some type of rollercoaster ride as you listen. Another part of L.U.X.'s remix that I enjoyed was his build that incorporates some jersey club bounce. He did a great job of making his remix standout!
Two Never Say Die up and comers, Moore Kismet and TRVCY, delivered unparalleled remixes.
While this entire remix package is amazing, the two standout tunes from it are by Moore Kismet and TRVCY. Both have recently released EPs on Never Say Die and Never Say Die: Black Label and are absolutely tearing up the scene with their high quality and stellar production.
Moore Kismet delivered a version of "Zoom" that leans a little more to his signature trap-style with some out-of-this-world sound design. It's unlike anything I have heard so far. What was refreshing to hear on Moore Kismet's version was the second drop of his remix, showing a mellow contrast to the first drop.
TRVCY's remix version is primed for festival-play right out of the box. It's heavy and demonstrates such a cool patterning throughout the song! Of course, he takes the time to let his own sound shine through and switches it up on the second drop!
Rounding out this truly unbelievable remix EP is K-NINE!
Arguably the heaviest remix here is the last one provided by K-NINE. It's a relentless flurry of bass that never really lets up until the very end of the song. The rhythm that K-NINE was able to throw into this is one of my favorite parts of his take on "Zoom"! It makes for a great way to end this five-track EP.
What's your favorite track on Zoom Remixes? Leave us a comment!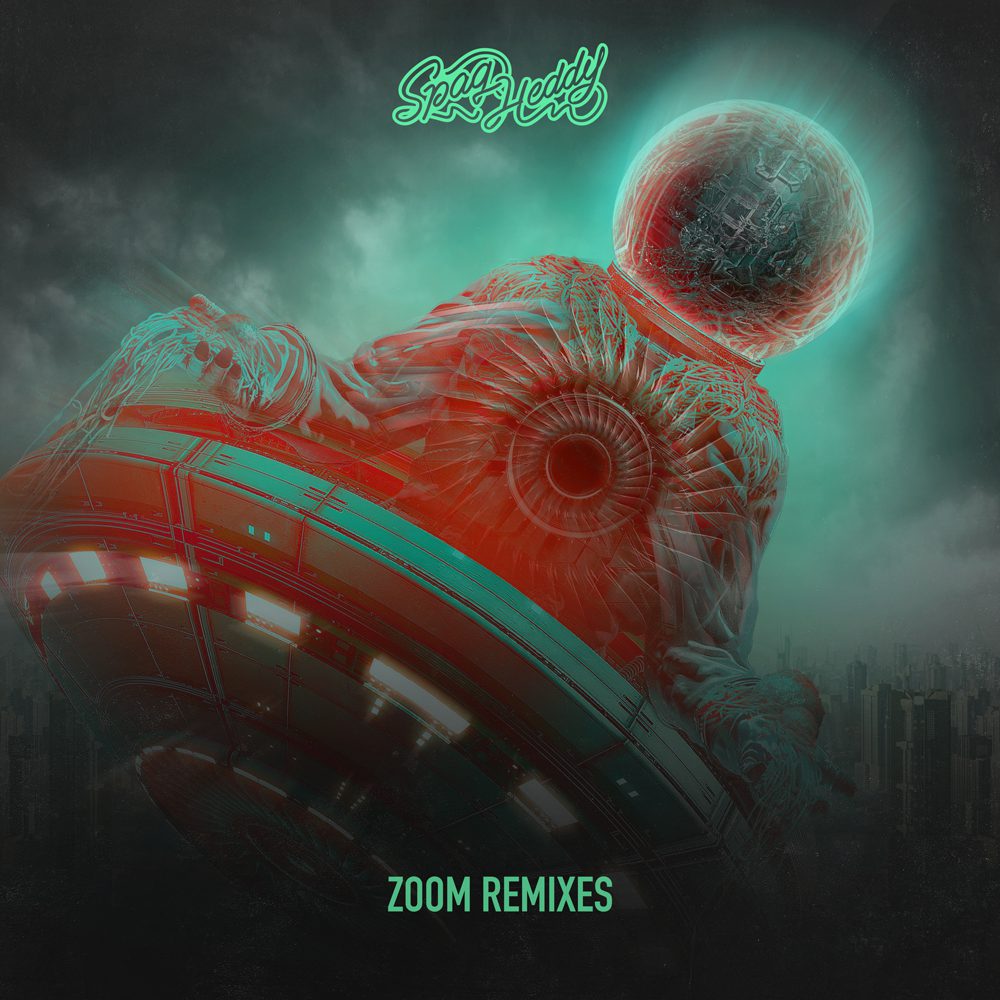 ---
Connect with Spag Heddy on Social Media:
Website | Facebook | Twitter | Instagram | SoundCloud