Life is Beautiful takes place in Downtown Las Vegas surrounded by a lot of attractions that you can take advantage of while in town!
---
In just a few short weeks, Life is Beautiful will once again take over Downtown Las Vegas. The three-day festival takes place September 20-23 combining music, art, comedy, gourmet food, and craft drinks in a truly unique way. This will be my fourth year and the festival just keeps getting better and better, I can't wait to see what changes are in store for this year's edition.
Each year Life is Beautiful curates a mixed array of artists from varying genres and even blending traditional Vegas staples into the acts. Last year we saw 3LAU bring out the Blue Man Group and Foster the People cover a Beatles track while Cirque du Soleil brought a dynamic acrobatic show to the stage. These examples will definitely attract you to the main strip and while there is an endless list of activities to partake in there, I wanted to bring your attention to some attractions that could be right outside your hotel in Downtown Las Vegas.
Already got your tickets? Check out Zach's list of must-see artists! Still on the fence? Tickets are almost sold out so don't delay and grab yours today via Eventbrite!
Five Things to do in Downtown Las Vegas during Life is Beautiful!
---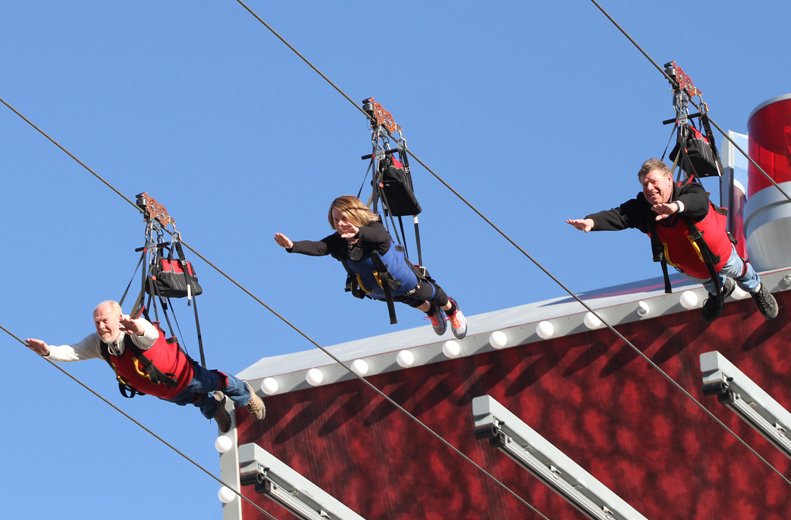 The SlotZilla Zip Line
This has actually been on my bucket list of things to do and this year I'm going to make it happen. This zip line runs the length of the iconic Fremont street. Soaring seven or eleven stories high with tons of foot traffic below and a very impressive LED display above you, this adventure looks like it will be a ton of fun.
They have two variations, one where you are seated and will travel two blocks at seven stories for $20-25 and one that's superhero style taking you five blocks for $40-49. The price varies depending on whether you take the plunge before or after 5pm. At a reasonable price and the ability to schedule your trip in advance, this is an easy add for your weekend experience.
---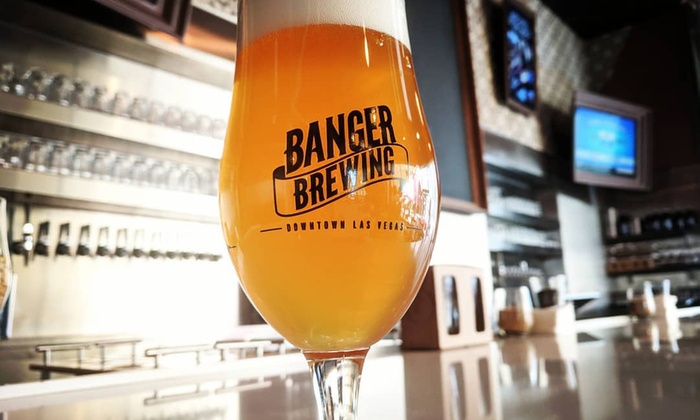 Banger Brewing Tour
If you're like me and coming from a place that has a ton of micro-breweries then this stop will definitely catch your eye. On their website, they describe their beer the way they describe Las Vegas: sexy, classy, and one of a kind. Using all fresh ingredients and capitalizing on the fact that Sin City consumes more alcohol per capita than anywhere else in the world, this tour would be a good place to start your day. They also have food and you can buy tickets to their tour in advance starting at $8.66 through their website.
---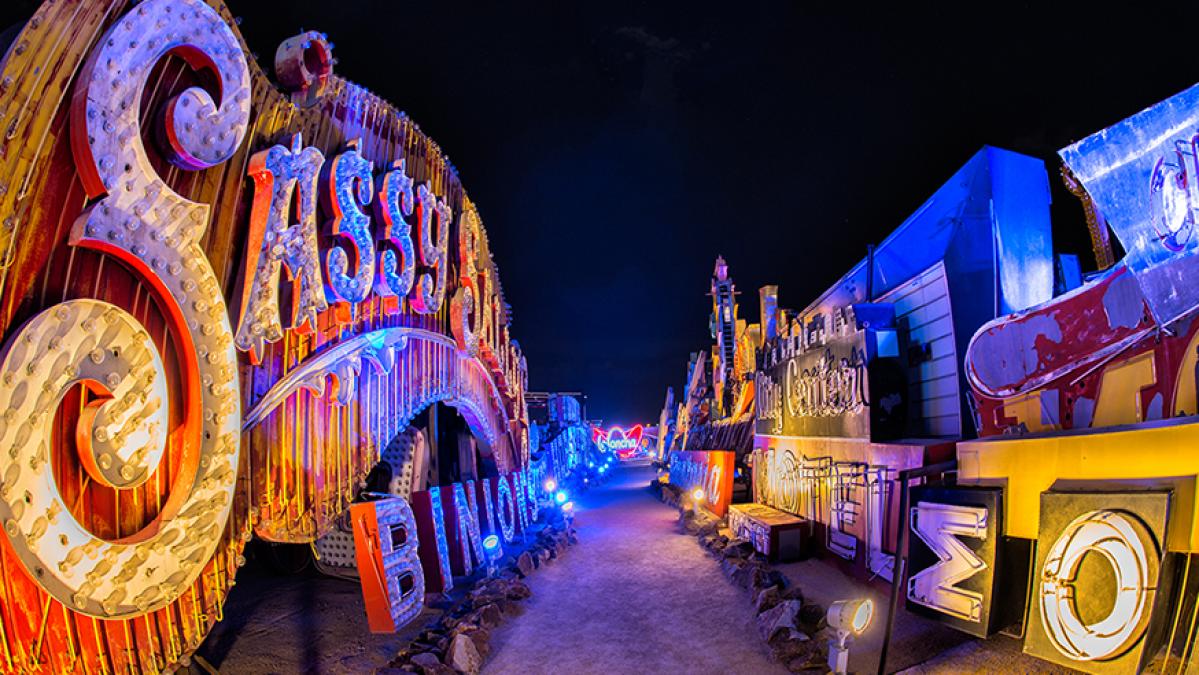 The Neon Museum
If you're a nerd like me or maybe you just enjoy history, the neon museum would be a good way to spend a few hours of your time. The museum is a non-profit organization that was founded in 1996. It has pieces ranging from the 1930s to present day and strives to educate patrons on history, sign design, and technology. Neon is a pivotal component to the Las Vegas atmosphere, not to mention it's beautiful when lit up. You can go during the day or night and they even have a Tim Burton exhibit with tickets ranging from $22-42 depending on the parts you want to experience.
---
Antiques at Main Street Station
Main Street Station is a casino, brewery, and hotel all in one and still has secrets to spare. Whether you're staying in the hotel or just coming to see the antiques this whole adventure will have you surrounded by artifacts of a different level. It's open 24 hours a day and features pieces like a portion of the Berlin Wall, 1870's street lamps from Brussels, Belgium, Chandeliers from the original Coca-Cola building, and so much more! The tour is self-guided and you can grab a brochure at the front desk.
---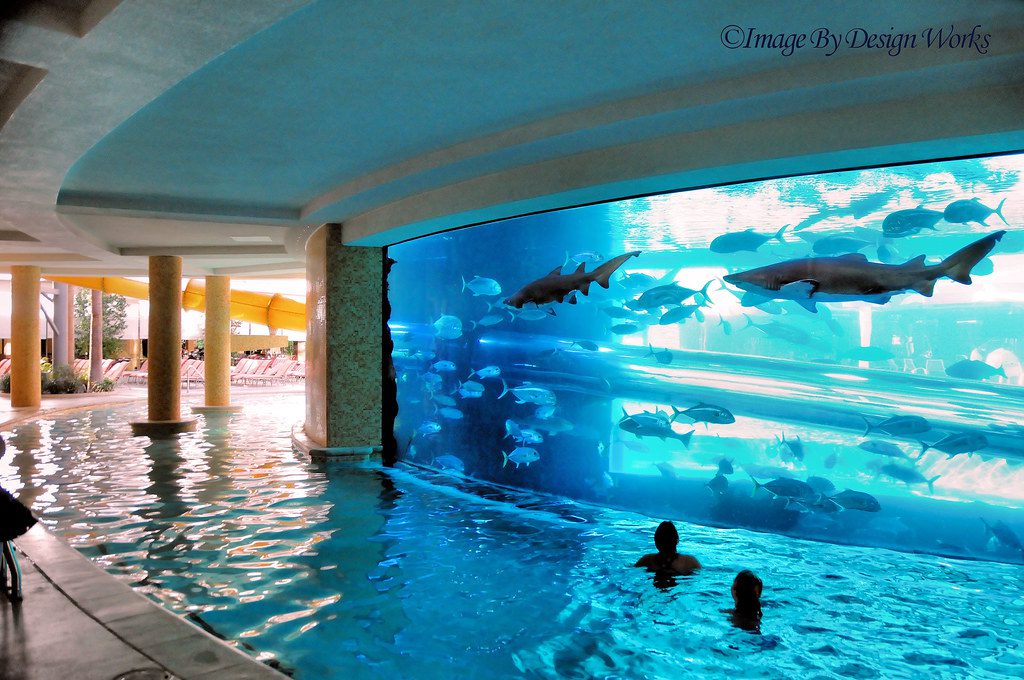 The Tank at the Golden Nugget
What trip to Las Vegas would be complete with a quick escape from the heat into a pool? Not just any pool but a pool that features a 200,000-gallon shark tank that you can swim right up against. Then again, why not take the clear slide right through the center of the tank. After all that you can even grab a drink and relax in the lounge poolside or under one of their rejuvenating waterfalls. The best part is that you don't even have to be staying at the hotel. Non-guests can pay $25 Monday through Thursday and $40 Friday through Sunday.
---
Connect with Life is Beautiful on Social Media: