For this week's Throwback Thursday we're taking it back to 2012 and tuning into Hardwell and Amba Shepherd's smash hit "Apollo"!
---
The year was 2012 and house music was dominating the scene. Whether it was Swedish House Mafia and Avicii pumping out their progressive stylings from Sweden, Kaskade dropping some heaters, or Dutch House pumping through speakers around the world courtesy of Chuckie, it seemed like every artist was pulling out all the stops with each release. This also included none other than Hardwell who was closing the year out properly with an absolute smash hit, "Apollo".
By the time "Apollo" came out, Hardwell had already been gaining some serious notoriety in the dance music scene. Known for his mixing ability and previous releases that included a collaboration with Tiësto on "Zero 76," he kicked off the year strong with "Spaceman", which truly blasted him off in popularity. Shifting focus from pure partying to tugging at our heartstrings, he teamed up with vocalist Amba Shepherd to deliver a little tune dubbed "Apollo" that still resonates with me today.
Featuring an electro-infused progressive beat that fills any space it's played in, a structure that builds in intensity as it guides those who are listening forward, and vocals that hit you right in the feels, "Apollo" truly captured the essence of the mainstage during that era. The track was so well received by fans and fellow artists alike that it was nearly impossible not to hear it played out while attending a major festival, and it garnered a number of remixes from major names like Dash Berlin and Noisecontrollers.
The track picked up momentum early on in 2013 and helped push Hardwell further on his journey of reaching #1 in the DJ Mag Top 100, a feat that he would achieve later that year. To this day, "Apollo" still continues to find its way into sets and hits just as hard when played live. Hardwell has even teased that a followup to the iconic track is in the works, as well. Until then, though, check out the official music video below and tell us your favorite moment while listening to this track in the comments!
Watch the music video for "Apollo" on YouTube:
---
Hardwell feat. Amba Shepherd – "Apollo" – Lyrics:
Just one day in the life
So I can understand
Fighting just to survive
But you taught me I can
We are the lucky ones
We are, we are
Oh we are the lucky ones
We are, we are
Just one day in the life
So I can understand
Fighting just to survive
But you taught me I can
We are the lucky ones
We are, we are
Oh we are the lucky ones
We are, we are
We are the lucky ones
We are, we are
Oh, we are the lucky ones
We are, we are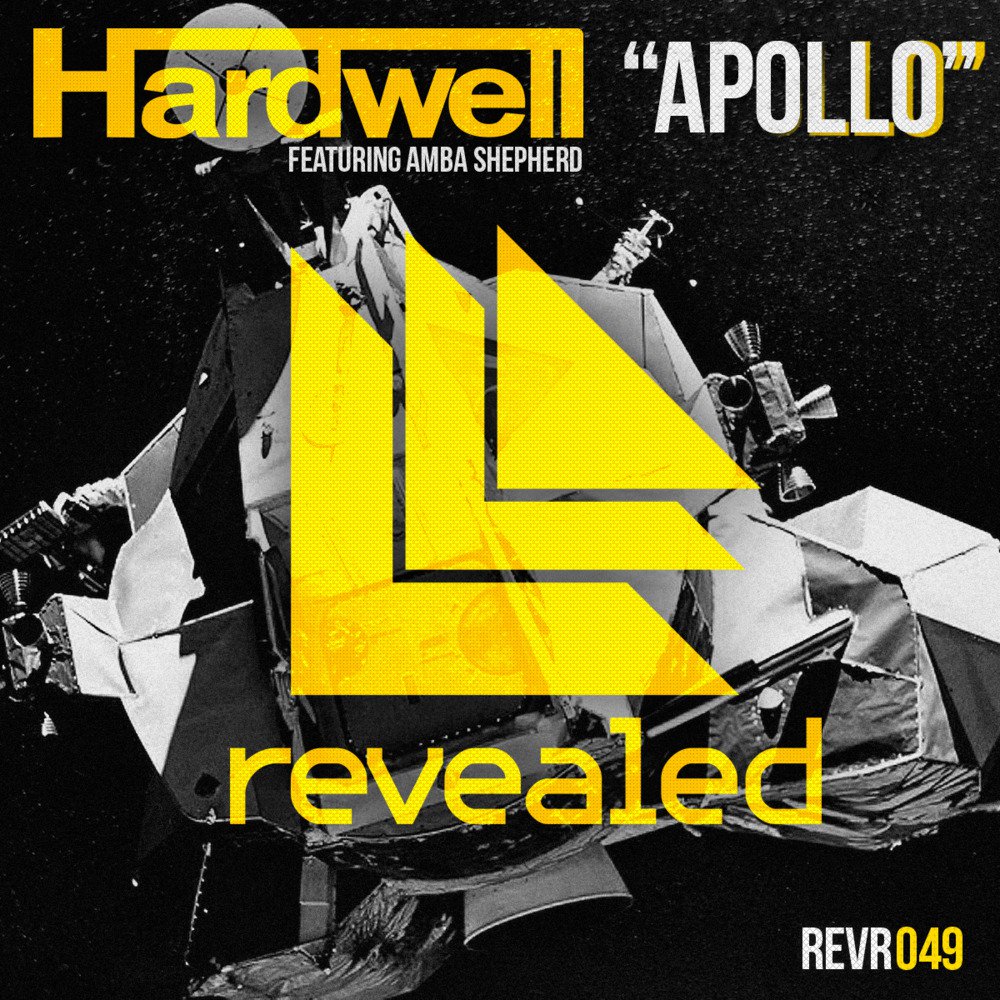 ---
Connect with Hardwell on Social Media:
Website | Facebook | Twitter | Instagram | SoundCloud