Playstation Theater will soon become the third notable New York City venue to close in the last year alone. Is New York City nightlife on the decline?
---
No, there's no decline, but a shift is happening in New York City nightlife. And Manhattan is no longer the epicenter. Saying Manhattan is no longer the epicenter may be a bit of a generalization, but the movement in nightlife venues is undoubtedly into Brooklyn warehouse spaces. The announcement that Playstation Theater will close at the end of the year seems to support this.
Two other notable clubs closed at the end of last year: Output (Brooklyn) and Cielo (Manhattan). Clearly, adding Playstation to the list is in line with larger trends. Before we take the subway ride out to the Borough of the Hipsters, let's look at a few aspects of venues and nightlife in New York.
Aside from stadiums and arenas, there are three general types of venues in NYC:
Velvet Rope Clubs: These are clubs with dress codes that often focus on bottle service and work hard to maintain an exclusive feel. Party-goers can be turned away at the door for not meeting the dress code, or in increasingly rare circumstances, just because they don't look the part. Capacity is usually under 500 but occasionally can approach 1,000.
Theater-in-a-Box: These are generally rectangular, tall venues with a huge GA section on the floor and then balconies on one, two, or three additional levels. Balconies are partially or completely reserved for VIP and venue capacity is roughly 1,000-2,500.
Warehouse/Underground: While more often not actually in warehouses, these venues try to curate an underground experience and make you feel as if you are in a warehouse. Capacities vary greatly but are most typically in the 1,000-2,000 range.
The NYC party crowd is growing weary of velvet ropes.
While some nightlife devotees swear by the exclusive clubs and like to make it rain bottles and sparklers over the peons on the dance floor, this seems to be a shrinking minority. And  it appears that those spending on the exclusive clubs are also the aging crowd, while the younger audience just wants to party with their friends, in jeans and sneakers, no matter what the service is like. It also feels like NYC nightlife is moving towards inclusive rather than exclusive. Who wants to worry that someone in their crew might get turned away at the door?!?
Some will disagree, but the "Theater-in-a-Box" concept seems to be dying, too. Playstation Theater will soon join the ranks of defunct theater-in-a-box venues. Roseland Ballroom is one example that went the same route not long ago. Terminal 5 and Hammerstein Ballroom are still around, and often sell out massive headliner acts such as Marshmello.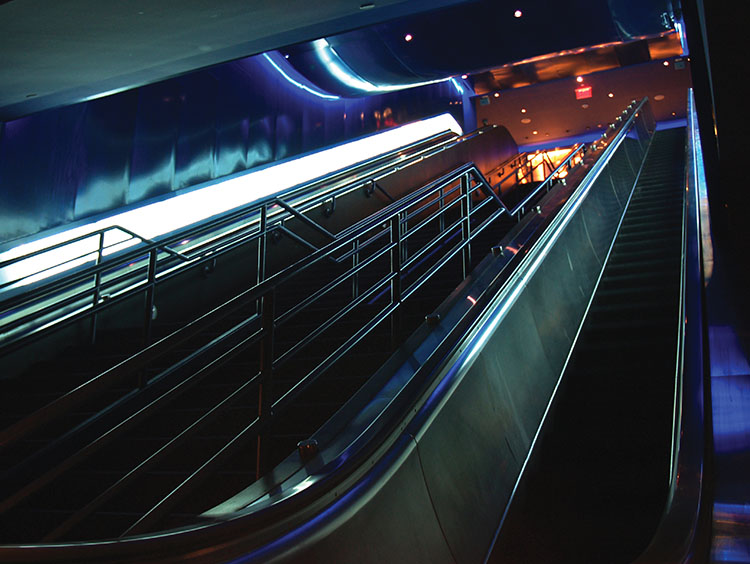 Playstation Theater was a uniquely challenged venue in an already challenged category. 
Nightlife devotees in NYC are used to stairs, elevators, escalators, queues, and other oddities to get into venues. But once inside, the cavernous spaces make up for often dark, tight, and confusing entry halls. Not the Playstation Theater. A compact combination of escalators and stairs take you two stories down to the basement of 1515 Broadway; and once there, the space is barely more inviting. The space isn't tall enough to include proper balconies, and there's a section of seating in the back that looks like it was left behind from the Loew's Astor Plaza Theatre, the original movie tenant from 1974-2004. Frankly, the entire space just felt awkward.
Naming sponsors came and went, but the venue never really improved.
Over its 14-year lifespan, the venue had three different naming sponsors: Nokia, Best Buy, and Playstation. There aren't many venues of this size with naming rights and perhaps that (and the lack of a consistent sponsor) was already a bad omen. Maybe each sponsorship change was just to keep the venue afloat, but it was never clear that any changes to the venue came with each new name.
Manhattan has unique challenges including inflated cost structures, liquor & cabaret laws, and noise ordinances.
Boasting some of the most expensive real estate in the country, Manhattan is a challenging place for any business operation. Costly tickets are a hard pill to swallow for party-goers with access to inexpensive events just a subway ride away. In less than two years, Tiësto had a show in Manhattan with tickets approaching $80 and another in Brooklyn for $40. Given the choice, most would make the trip to Brooklyn.
On top of this, liquor and cabaret laws can inflate costs even further. Without even considering the possibility of "under the table" payments, the local authorities find reasons to issue citations regularly, even to the operators that try their best to comply.
And then there's the noise. There aren't many Manhattan blocks where a venue wouldn't have neighbors, so places like Playstation Theater can often only run until 11 PM or midnight. At a time where fans want to "dance till dawn" this is yet another nail in the coffin.
While hipsters and artisanal goods are driving growth in Brooklyn, so are music and entertainment venues, and this makes a lot of sense.
With all of the challenges to operating a venue in Manhattan, heading to the outer boroughs makes a lot of sense. And of the outer boroughs, Brooklyn seems to have the secret formula for successful venues:
Available warehouse (or other underground-style) spaces
Relatively reasonable costs
Mass transit and parking options
Limited residential neighbors
Built in fanbase
After party food trucks
OK – that last one is a bit silly; food trucks can drive almost anywhere. But in Brooklyn, there's more room and less traffic for them to park outside the venues.
Avant Gardner / Brooklyn Mirage has become the new gold standard for NYC nightlife.
When it first opened in 2017, the sprawling Avant Gardner complex struggled with legal compliance and finding its way. As an enormous, configurable space, it had a lot to offer, but also seemed overly complicated to manage – as both an operator and an attendee. But ultimately the Brooklyn Mirage outdoor portion of the space thrived and is now the model that others want to emulate. However, it's pretty much a unicorn of spaces in NYC.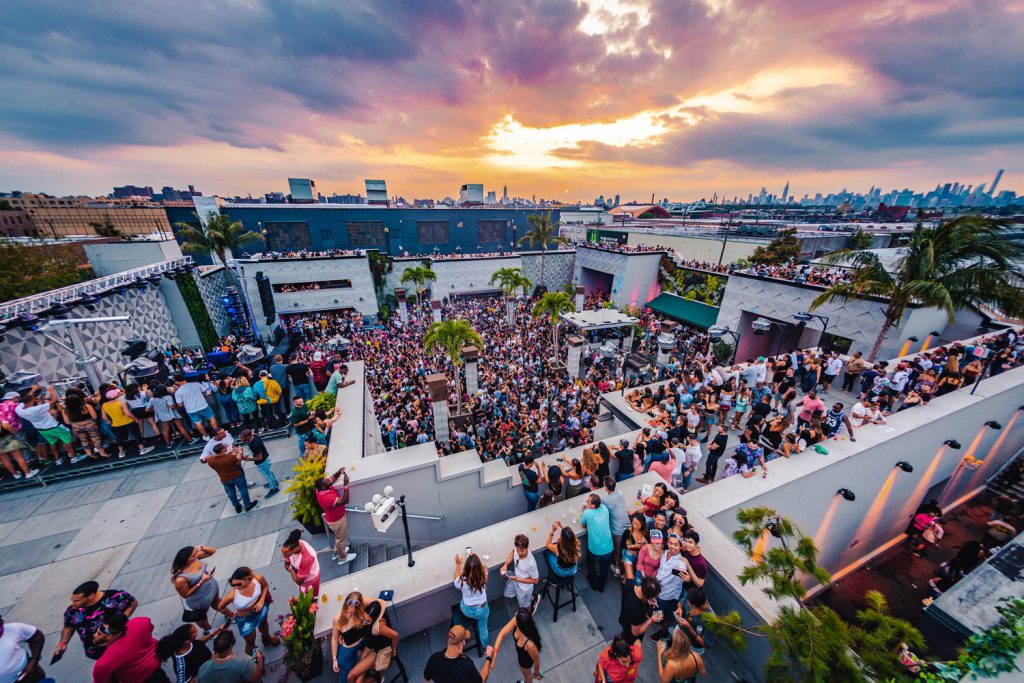 Will Playstation Theater be missed? Yes and no, but mostly no. In the end, NYC nightlife is thriving, but changing.
Party-goers want reasonably priced options and more often attend multiple events in the same night. Bottle service isn't as popular and is pretty much out of the question for fans party hopping till dawn. With rising costs and challenges in Manhattan and a new style of partying for fans, the theater-in-a-box concept in Manhattan is all but dead. And while the biggest headliners will find it more challenging to book venues in the 1,500-3,000 person range, the fans will ultimately be the winners as more great acts show up at the new, more casual style venues.
Welcome to the new era of partying in NYC: it looks a lot like the older era of the 1980's and 1990's.