It's official! Insomniac and Soundslinger have announced that Okeechobee Music & Arts Festival will return to Sunshine Grove on March 5-8 in 2020!
---
When it was announced that Okeechobee Music & Arts Festival would not return in 2019, the loss of the festival hit hard for those who had fallen in love with it over the years. Holding on to the part of the statement that mentioned the possibility of the festival returning in the future as hope, earlier this summer it was unveiled that it would indeed be returning in 2020.
After some murmurs behind the scenes and the Lake Okeechobee News confirming March 2020, we now have official word that the multi-day experience has been locked for March 5-8, 2020. Also paired with today's news are more details about the new partnership between Insomniac and Soundslinger and most importantly the date that tickets go on sale.
Those looking to attend Okeechobee 2020 will want to head over to their website on Friday, August 23 at 10am EST so that they can snag their GA or VIP passes to the festival. There are also a bevy of camping options available to choose from as well, so familiarize yourself and get your group together because the return of this festival will be one you won't want to miss!
Related: Want to get a taste of what Okeechobee is all about? Read our review from the 2018 edition for a taste of all that the festival has to offer!
"It's official! I'm happy to announce that Insomniac will bring the Okeechobee Music & Arts Festival back to Sunshine Grove. I'm a big fan of what Rechulski and the Okeechobee team have built and honored to be able to lead such a unique event and continue the journey. This is one of the most beautiful locations I've ever set foot in. As someone who tries to always put culture first, I recognize how passionate this extraordinary community is, and I'm excited to bring this festival back and make it better than ever."

– Insomniac Founder & CEO Pasquale Rotella
The upcoming edition of Okeechobee will feature the return of their iconic Be, Here, and Now stages, as well as Aquachobee Beach and the Jungle 51 dusk till dawn party. Campers will also be treated to some serious fun on Thursday as well with a kick-off party that will set the tone for the weekend ahead. While the info on who is playing is yet to surface, their past curation plus the addition of Insomniac this year has us certain it will be a stacked lineup.
"I am so excited once again to enter the portal alongside Pasquale Rotella and the Insomniac team. The best years are ahead of us, and I am certain that together we will continue our beautiful story for many more years to come with the same love, hard work, commitment, community engagement, and respect that have been the foundation of OMF."

– Rechulski, Soundslinger's Founder
Watch the Return of Okeechobee Announcement Video on YouTube:
Okeechobee 2020 – Event Information:
Date: March 5-8, 2020
Location: Sunshine Grove, 12517 NE 91st Ave., Okeechobee, Florida 34972
Age Restriction: 18+
Tickets: Purchase HERE
Facebook Event Page: RSVP HERE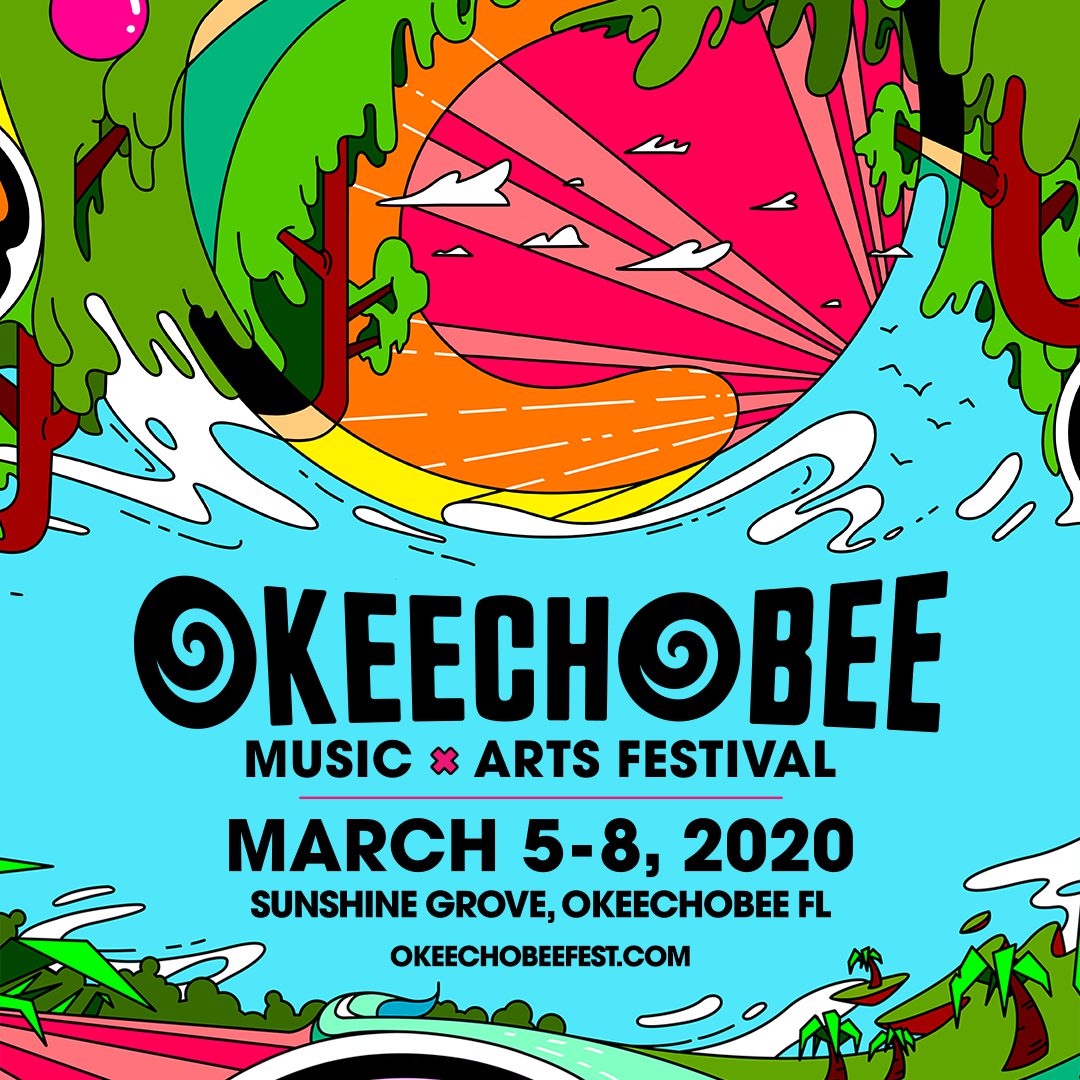 ---
Connect with Okeechobee Music & Arts Festival:
Website | Facebook | Twitter | Instagram | SoundCloud | YouTube