Following the release of his lively music video for "Post Malone" and set at Tomorrowland, we caught up with Sam Feldt for a quality chat!
---
After being catapulted into stardom back in 2015 with the release of his iconic remake of "Show Me Love", Sam Feldt has now become a household name within the deep house scene. We had the pleasure of chatting with Feldt two years ago ahead of his Los Angeles stop on his From Sunrise to Sunset Tour, but a lot has changed for this young artist since then.
Last year was a roller coaster for Sam Feldt, as after he released his electrifying after-hours album appropriately dubbed After the Sunset, a tragic scooter accident forced him to cancel the duration of his summer shows. This summer, however, he's hot off an epic set from the first weekend of Tomorrowland's 15th Anniversary and it's clear that he's back and better than ever.
If you can't make it to the second weekend of Tomorrowland, you can still catch him tearing up Las Vegas at his Marquee Dayclub residency and he'll be heading to Los Angeles in August to play at Exchange LA. We had the chance to catch up with him ahead of the show to talk about his latest music video for summer banger "Post Malone", his work with his Heartfeldt Foundation, and more. Check it out!
Watch Sam Feldt's set from Tomorrowland 2019 Weekend 1 on YouTube:
---
Hey Sam, thanks for taking the time to chat with us today! To start off, let's talk about your music video for your track "Post Malone (feat. RANI)" that you released last month. Where did you get the inspiration for the video and what was the production process like?
Actually, my videographer came up with this idea! So, shout out to him. The production process went super fast. We first had a lyric video up on YouTube and then decided to do an official video after all. That one was created in two weeks!
RANI's airy, lighthearted vocals perfectly complement the track itself. How did this collaboration come about?
I received the topline and was immediately in love with the vocal and melody. I didn't know Shannon before this collab but had gotten to know her over the past few months. We just recorded the acoustic version of 'Post Malone', I can't wait for everybody to hear it. Her voice is amazing on that version as well!
Previously, you've collaborated on releases with other artists like Shaggy, ROZES, and Akon. Is there a certain way you approach these collaborations or does each project come to completion in a different way? 
Some toplines I receive via my publisher or label and sometimes my team and I reach out to artists ourselves. For example, my collab with Kate Ryan. She has been a childhood hero of mine and I was so happy to work with her on our track 'Gold'.
Last time we spoke was nearly two years ago. How do you feel you've grown as an artist since then?
Wow, it's been a while! I feel like I found my sound even more, I got to collab with artists that were high on my bucket list and I played the most amazing festivals around the world.
Last year I had a minor setback when I got into an accident and had to cancel my whole summer! Although it was a really tough time, I also had time to look back at everything I worked on and I took the time to look into the future.
You just dominated the Sexy By Nature stage at Tomorrowland for their 15th Anniversary celebration. As a frequent face at the festival, what was the vibe like this year?
It was amazing. Even though the tent I played in was big, it still felt cozy and intimate. It's always great to see and meet all the different people with different nationalities at Tomorrowland!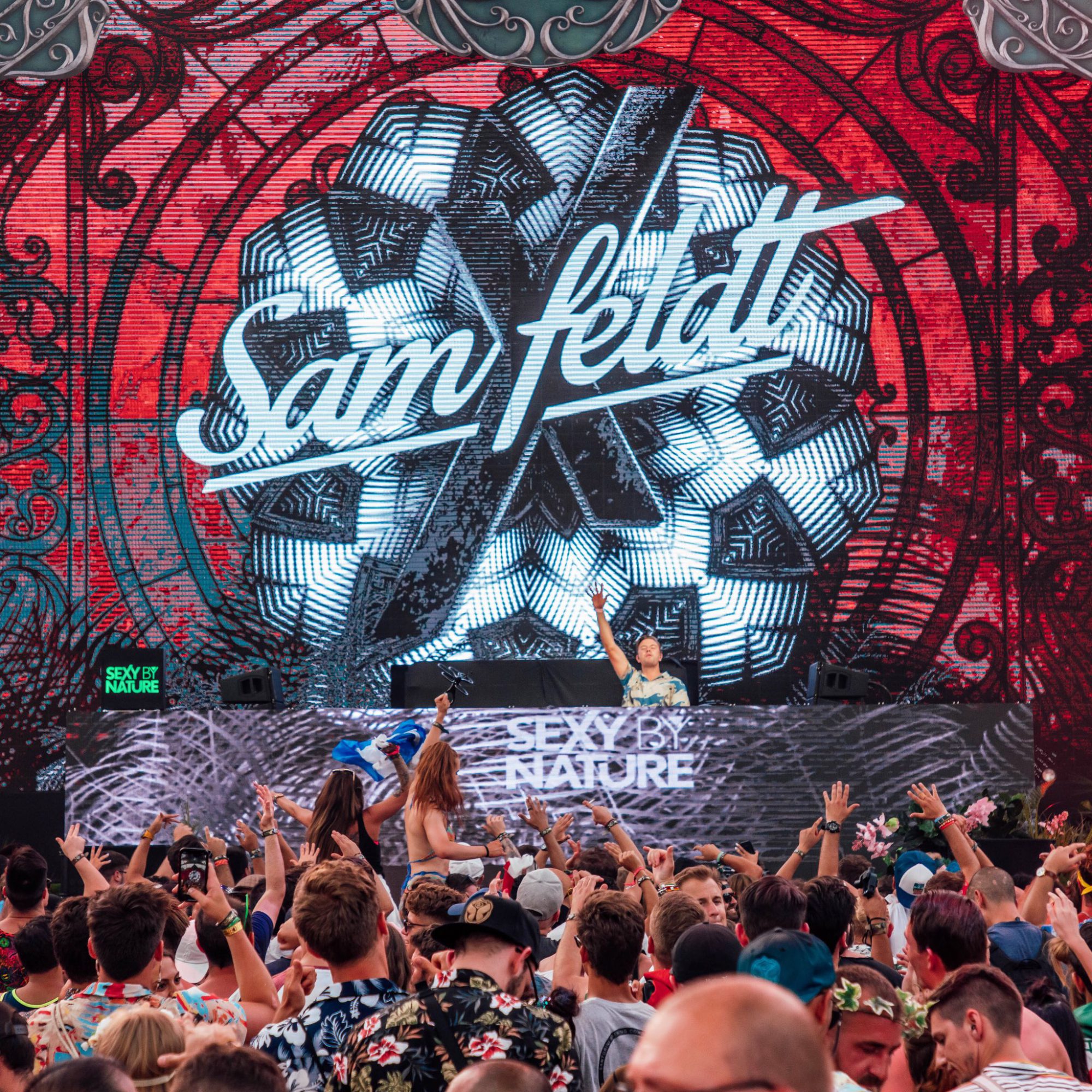 It wasn't just Tomorrowland on your schedule this summer, as you also have played at clubs like Marquee and have a set at Exchange LA on the horizon. When you're playing sets for smaller crowds do you find yourself approaching them differently?
Yes, DJ sets and live sets are completely different. With my live set, we need to plan ahead for our set because we have limited time and the live band members need to know when and what to play. When I do a DJ set, I can play longer, experiment more and create the set on the fly. That's why I love the variation of the bigger festivals and smaller venues.
Aside from your work as a DJ and producer, you've also been a strong supporter of the environment and launched the Heartfeldt Foundation. Can you share some insight on this initiative and some goals you hope to achieve with it?
Yes! Thanks so much for asking. The Heartfeldt Foundation is a non-profit platform that promotes a sustainable lifestyle and a healthier planet by using the reach and influence of ambassadors in the fields of music, sports, and entertainment. We hope to enlist even more ambassadors to inspire even more fans around the globe.
What are three ways that dance music lovers can get involved today to help create a more sustainable future?
Compensate flights, ban single-use plastic and get involved with local initiatives like beach clean-ups.
Finally, as an avid fan of sunsets, if you could play a sunset set anywhere in the world, where would it be?
I played a sunset set in Cape Town once at Corona Sunsets and that was really epic. A definite highlight!
---
Follow Sam Feldt on Social Media:
Website | Facebook | Twitter | Instagram | SoundCloud