A semi last-minute decision to catch Sam Feldt on his LA stop on his tour ended up being one I definitely don't regret!
---
I arrived at the Belasco Theater about 20 minutes early for my interview with Sam Feldt, which I'd be conducting right before his set that night. Perhaps I overestimated the unpredictability of LA traffic, but I didn't mind having some extra time to check out the venue and opener.
After collecting our tickets from Will Call, my friends and I enjoyed a breezy walk through security and easily weaved ourselves through the small collection of people already filling the space. Sam wasn't set to go on for another hour and a half, so we easily attributed the emptiness to being so early. Another perk of being early? There was no line for the bar either.
My friends jumped on this opportunity to snag drinks while I hung back to take in the stunning, burlesque theater-esque architecture of the space. The center dance floor was framed by second-floor balconies on every side, perfect for enjoying the show from an aerial perspective.
Additionally, there was movie-theater type seating further back from the stage behind the middle balcony, but from what I later observed, they weren't being used for this particular show. I remember being particularly floored by the ceiling, which was a colorful mosaic that I couldn't help but compare to Rainbow Fish's (the star of a children's book about – you guessed it – a rainbow fish) shimmering scales.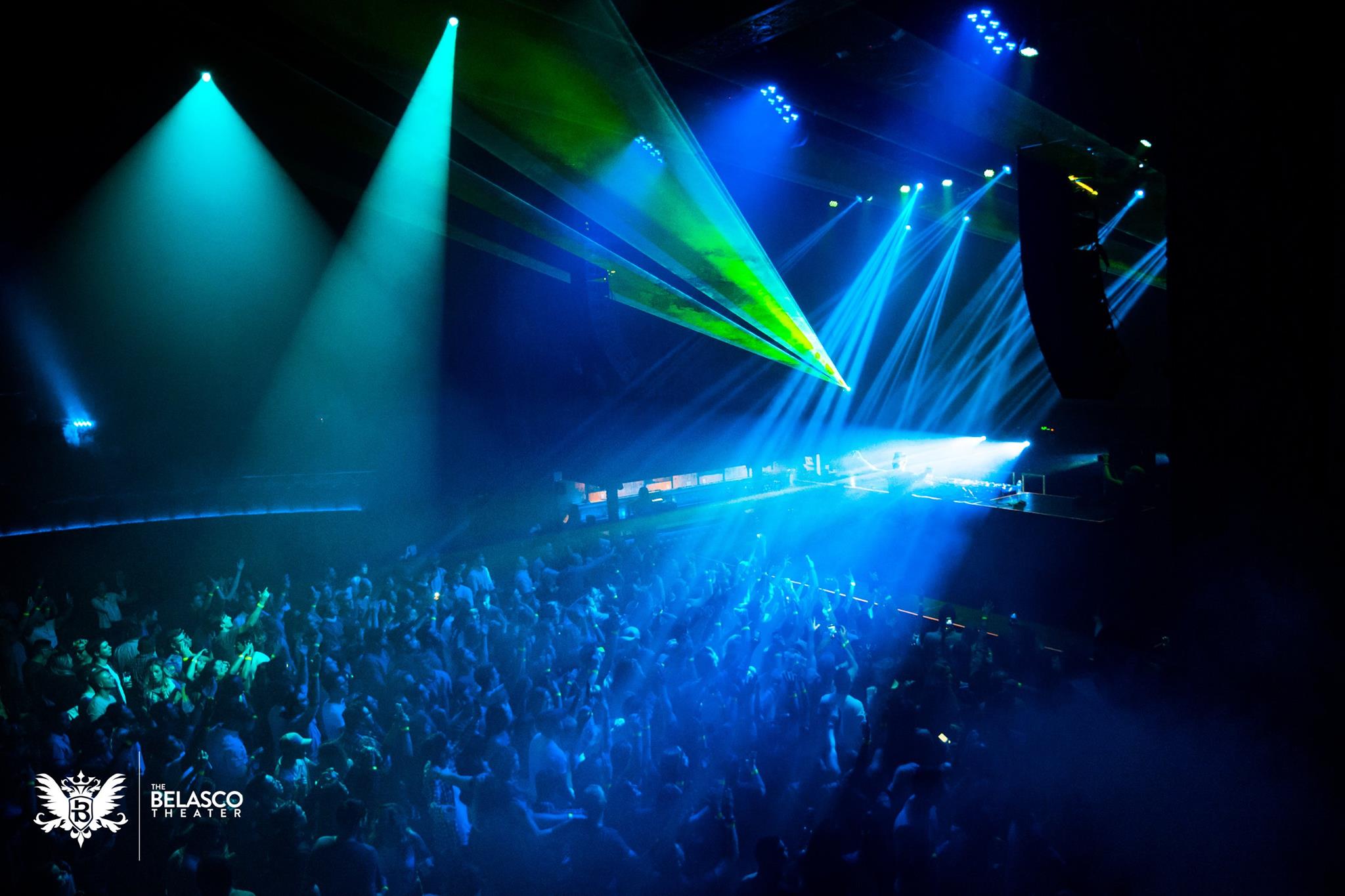 After securing a spot on one of the upstairs balconies for the show, I shed the lingering nerves left over from my interview and traded them for excitement. Sam Feldt was in the midst of his best year yet, with the release of his debut two-part album Sunrise to Sunset and an accompanying tour I was lucky enough to be catching that night. What was even better was that he had only released the second part of the album earlier that day and Sam's enthusiasm definitely shined through during his set.
There's a certain type of energy and enthusiasm you only see in people under 30 or people when they're doing something they legitimately love doing.
Sam Feldt clearly fits into both categories. I'm unsure how much of said energy was fueled by the Red Bull Sam chugged pre-show, but if you're reading this, Sam, whatever you did, it worked.
I've only seen a handful of artists show so much genuine enthusiasm while performing. I felt like I was watching the whole thing on fast forward, between the rapid fist-pumping and his running back and forth between the audience and stage. He seemed so thrilled to just be up there that the whole set felt less like a performance people paid to see and more like a casual party that Sam Feldt just happened to be djing. Like I said, casual.
Sam opted for a backdrop that alternated between exotic beach destinations and a lifesize game of what any Mario Kart aficionado would easily recognize as Rainbow Road.
Well, not Rainbow Road exactly, but the visuals showed a racecart being expertly navigated through colorful, yet treacherous terrains so I feel confident making the comparison. I've noticed that this popular backdrop is becoming a trend, for I've seen it used quite a few times both at festivals and smaller shows within the past year.
I'm not complaining though; the cartoonish background was the perfect complement to Sam's upbeat set. And besides, who doesn't love Mario Kart?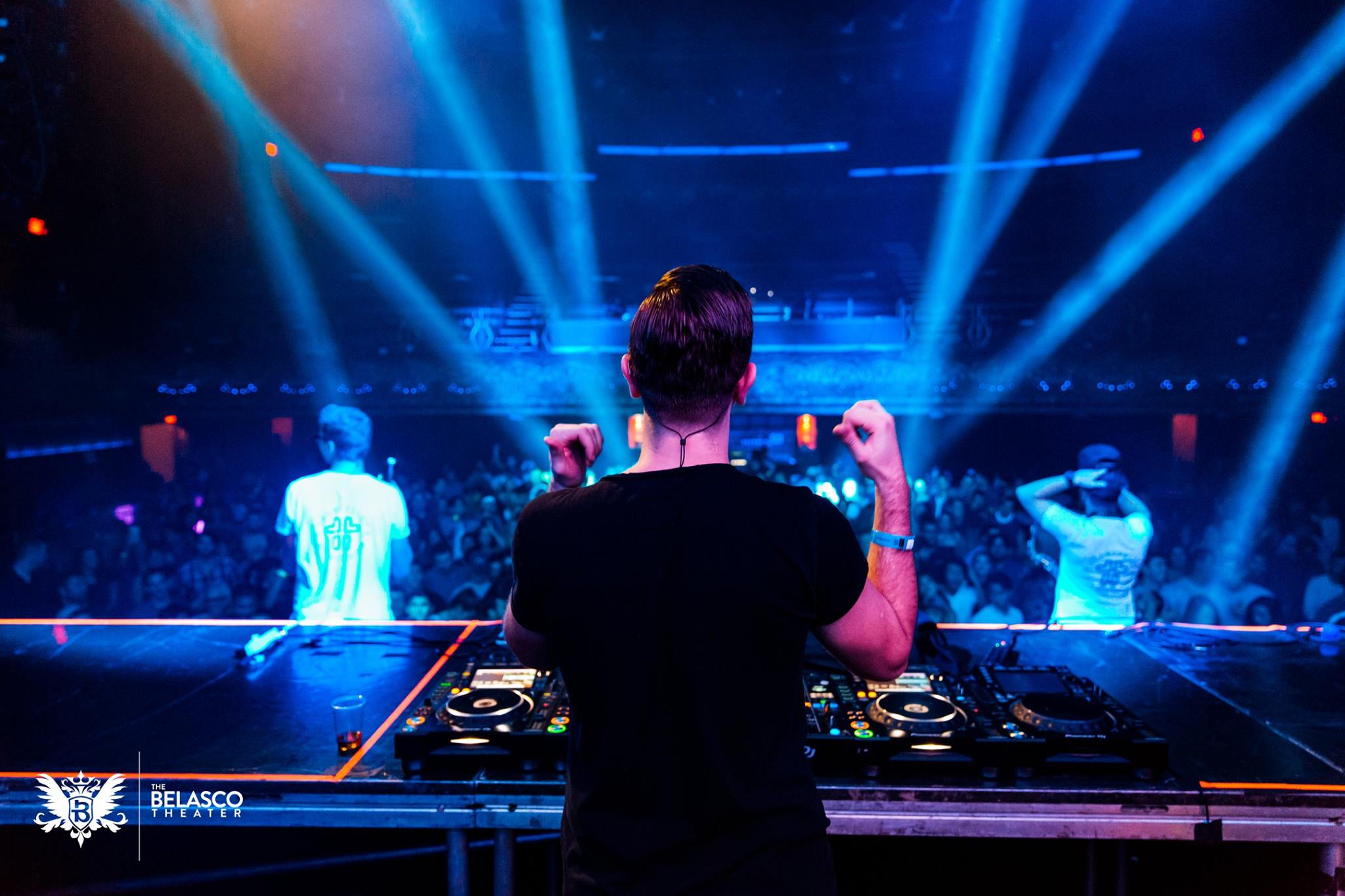 Even though the set ran a little past 2 AM, I barely noticed due to the fact that it was so damn good.
Tropical house tends to become repetitive after a while, but Sam unapologetically showed the crowd and myself that he's not your average Thomas Jack. (Not that you're not awesome Thomas, we love you and your beachy locks!) The set was an ideal synthesis of both old and new remixes, some of Feldt's earlier tracks, and of course, the highlight of the night: tracks off of the new album.
In my interview with Sam, he discusses how he tried to break out from his proclaimed genre of tropical house with Sunrise to Sunset. I felt as though the set really exemplified this and added necessary variation to otherwise cheery, house beats. If how hard I danced is any indication of how great of a set it was (and I think it should be), let's just say my feet were sore the next day.
Lastly, I definitely need to credit the live band cutely dubbed "The Heartfeldts" that accompanied Feldt throughout the night.
The mini band was comprised of a saxophone and trumpet, played expertly by Tariq Pijning and Quirijn Vos, respectively. Although I knew that the band would be joining Sam on his tour, I was still blown away by how much richness the live instruments made to the overall sound.
It seems as though more and more artists are catching the livetronica bug now that it's been popularized by groups like Big Gigantic and Griz. I think it's an important way to keep live music alive as electronic music continues to evolve and grow. So kudos to you Sam!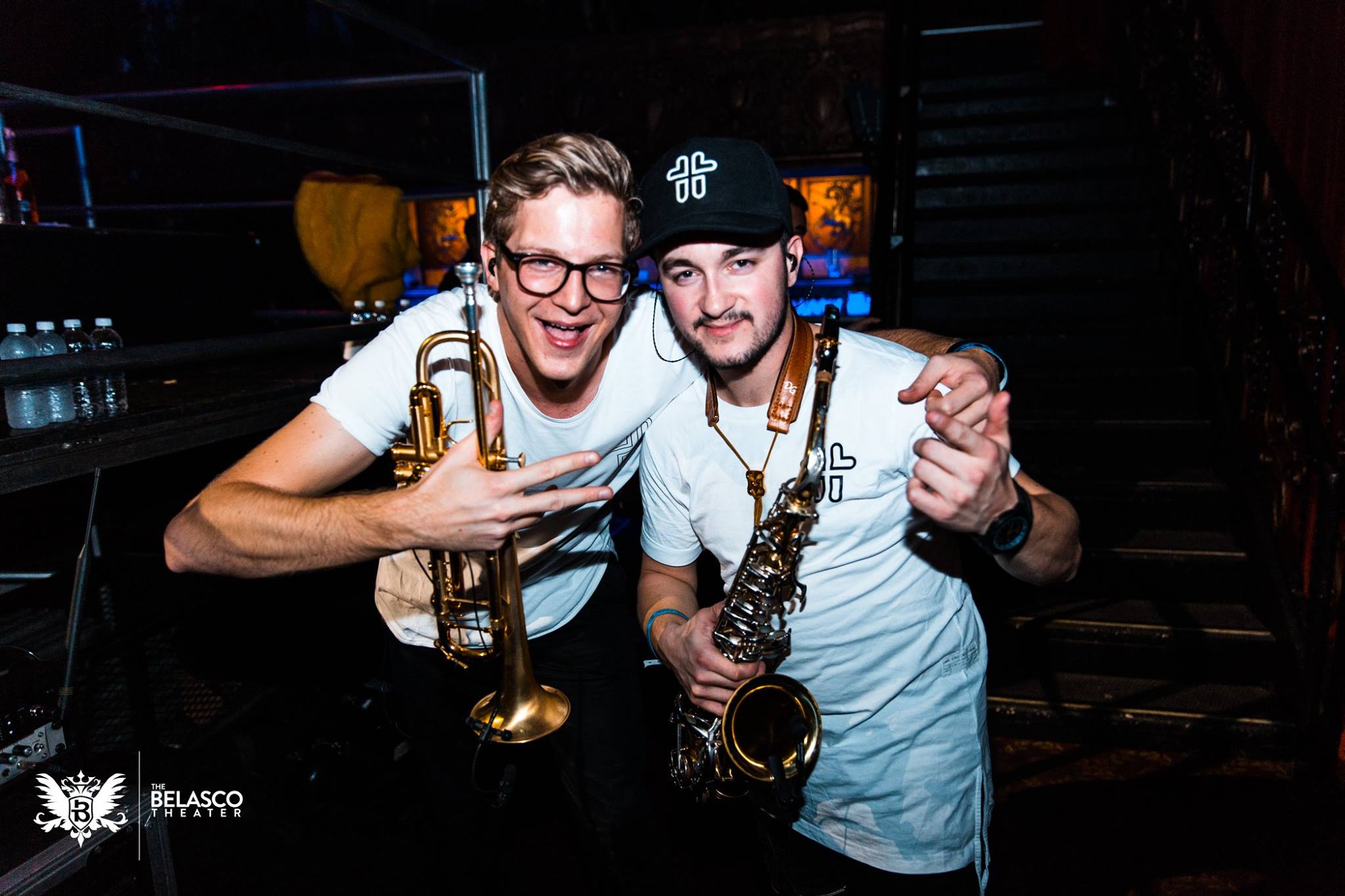 There are, of course, some other honorable mentions from the evening, including the outdoor space at the venue and the crowd.
I loved how there was an outdoor space connected to the main venue space where people could go to get some air and sit down. There was also a cafe where you could enjoy non-alcoholic drinks and select bar foods. Thank you to the cook there for hooking my friends and me up with a particularly full plate of chicken tenders. Not all heroes wear capes.
The crowd was enthusiastic and full of energy from the get-go and stayed energized up until the last song. Even as I began to feel my own stamina fading, every time I looked out at the crowd I saw nothing but smiles and dancing. Major props to all of you who kept at it well past the point when I could. Not to mention that on the way home from the show I definitely used a yoga mat I found in the backseat of my friend's car as a blanket and slept the entire way back.
Overall, this was one of my favorite theater shows I've been to.
It was high energy, the staff was friendly, and the crowd wasn't too aggressive as I've sometimes noticed at smaller LA shows. Sam Feldt clearly has a passion for what he's making and it shows, which even if it may not seem like it, makes a difference in the overall performance. So thank you Sam, the Belasco Theater, and everyone who attended that night for making my impromptu decision to go so worth it!
---
Follow Sam Feldt on Social Media!
Website | Facebook | Twitter | Instagram | SoundCloud