After singing on some of the biggest dance music anthems, Australian artist VASSY is back with her latest single "Concrete Heart" and an exclusive interview!

---
Anyone familiar with "Secrets" by Tiesto and KSHMR or "Bad" by David Guetta and Showtek should also be familiar with VASSY. After David Guetta fell in love with an original recording of "Bad" prior to its release in 2014, the French superstar DJ reached out to the singer/songwriter and kick-started a wildly successful dance music career for the Australian artist. From there, she teamed up with Tiesto and KSHMR in 2016 for the smash hit "Secrets" and even joined Tiesto to perform it in front of huge festival crowds around the world.
Since then, VASSY has also released collaborations with artists like Benny Benassi, Sultan + Shepard, Afrojack, and many others which have gone on to become some of the biggest anthems in EDM. However, she's not just an EDM feature – she also has a decorated solo career as an indie pop artist and has released four albums under her KissMyVASSY imprint that have all seen success.
Additionally, VASSY is also a big supporter of the LGBTQ community and has several Pride festival performances lined up for this summer. With big plans for the future of her solo career and her label, this versatile artist with an amazing voice and songwriting talent is clearly here to stay. Take a listen to VASSY's tune "Concrete Heart" below, stream the remixes of the track on Spotify, and read on for our chat with her!
Stream VASSY – Concrete Heart on Spotify:
---
Thanks for taking the time to chat with us today, Vassy!
My pleasure!
So, let's start out by talking about your newest single, "Concrete Heart", with Disco Fries. How did that collaboration come about, and what was it like to work with them?
Initially, I had written the track with Phil Bentley and Dan Muckala. I worked on the production with them, and then thought about getting Disco Fries involved. We had been wanting to work on a record together, and I thought it'd be really cool for them to bring a dance and groovy element to it.
What was the inspiration behind the lyrics of the track and what was your vision when writing it?
I wanted to write a record about fear of rejection. We all have that, not only in love but in life. We all want to be able to put ourselves out there but do it in a way that we're protected. Hence, the concept of "Concrete Heart".
The video takes that motif and elaborates it even further with a more universal feel. It represents the ability for everyone to have the freedom and equal rights to love who they want to love and be who they want to be. It's just in time for Pride Month, and I'm a big advocate for gay rights. I wanted to incorporate that in the video. I headlined a Pride Festival this weekend in Tampa and headlining one in San Diego too. 
In addition to Disco Fries, you've collaborated with a lot of artists, many of them being the biggest in the EDM world! When working on these collaborations, do you usually come up with lyrics on your own, or in the studio alongside the producer?
The songwriting part is generally done before, and the production part happens after. The lyrics tend to be all written down and ready to go, and then I choose who I want to help out with production.
You've had notable tracks with Showtek, Afrojack, and many others. At this point, it's clear that your talent has been firmly embraced by the EDM world. How does it feel knowing that so many DJs and fans around the world have heard your voice?
I love it! The EDM community is fantastic – very loyal and loving. I'm not a DJ, and they've always been supportive. I've been fortunate to have worked with some of the biggest DJs in the world, from Guetta to Tiesto to Showtek to KSHMR. I think I had a good run there – I've worked with so many people. I got a little burnt out because I was just getting approached by so many DJs. So I had to zone in a little bit and be like, I need to make some records that really represent me as an artist and what I want to do.
I'm still doing collabs, but I want to focus a little bit on what I want to do artistically. But I love it! It's such a phenomenal feeling. I remember when I was performing with Tiesto at Tomorrowland for the first time. We did Ultra in Miami which was incredible, but when we did Tomorrowland, oh my god. Seeing 400,000 people at the main stage scream "Secrets", I couldn't even get a word in. They just took over. It was so surreal. I was like oh wow, everyone knows this song! This is insane. Tomorrowland is basically a congregation of every single kind of person from the planet, so it was really cool.
Many of us have fond memories of your EDM classics "Secrets" with Tiesto & KSHMR and "Bad" by David Guetta & Showtek. You've sung these tracks in front of some massive crowds! Would you say Tomorrowland is definitely your favorite memory performing these tracks?
Yeah, "Secrets" at Tomorrowland was pretty epic. I did Ultra with Tiesto too, it was at the old location and it was at sunset time. And that was just so cool. We started "Secrets" off a capella, and that was my first time doing it. That was probably my favorite moment. It was very special to us.
But when we did Tomorrowland a few months later in the summer, it was so next level. The number of people all in one space was insane! You couldn't even see an inch on the ground. It was just an ocean of faces out there. Tiesto is so much fun to perform with too. He's always in a good mood, he's awesome!
Those performances aside, do you have a favorite EDM event or festival that you've attended?
I've been to so many different festivals, and I don't think I could pick one favorite. I like them all for whatever experience you have there. Sometimes it's not all about the festival. It can be about who you're with, or who you're performing with, or a group of people you're kicking it with. Sometimes that experience itself can end up highlighting the whole weekend. 
I've been doing Pride festivals lately, which are really cool. They're very different than EDM festivals. Not everyone necessarily knows all my songs because they're not big EDM fans, but they all want to have a good time. It's more of a celebratory, everyone coming together kind of thing.
Although your music still has an electronic feel to it, do you see yourself transitioning from these epic festival anthems to focusing more on your own sound and career?
Yeah! My record now, "Concrete Heart", has already crossed over into Top 40. It's a pop-leaning dance record anyway. I'll never leave the dance sound, I'll always have that since that's my thing. I wouldn't say I'm leaving EDM, but maybe more of a house style. Showtek hit me up for a track recently, and I love them, but it's hard for me to do stuff to hardstyle. Especially when you're a singer and you're melodic and want to flow more organically. My last big EDM track was with Tiesto, "Faster Than A Bullet". For now, I'm taking a minute to chill on that path.
Tell us about your label Kiss My Vassy, which is a division of Sony Music. What does the future hold for KMV? 
For now, I want to knock out a couple of records and get it a little more established. Down the road, I would really like to sign other artists. There are so many moving parts to it. Before I can really go all in and push other artists, I want to go all in on what I'm trying to do. It's been a vision of mine for a long time, it's just a lot of work. You want to really set up each release for success, not just put them out. 
Do you have any artists that you'd like to release with, or maybe some singers that we should be paying attention to?
There's a lot of artists that I admire and listen to, and they're from a variety of genres. I'm a big fan of MAX and Party Pupils. I really like their sound. I've also always wanted to do a record with Calvin Harris. I haven't met him yet. He is managed by Tiesto's management, but I'd rather have something happen organically. Maybe I'll meet him somewhere, we'll talk, and we'll get in the studio somewhere! I love his stuff. I love house, and that UK vocal pop sound. That's where I think I'd be more naturally in my element.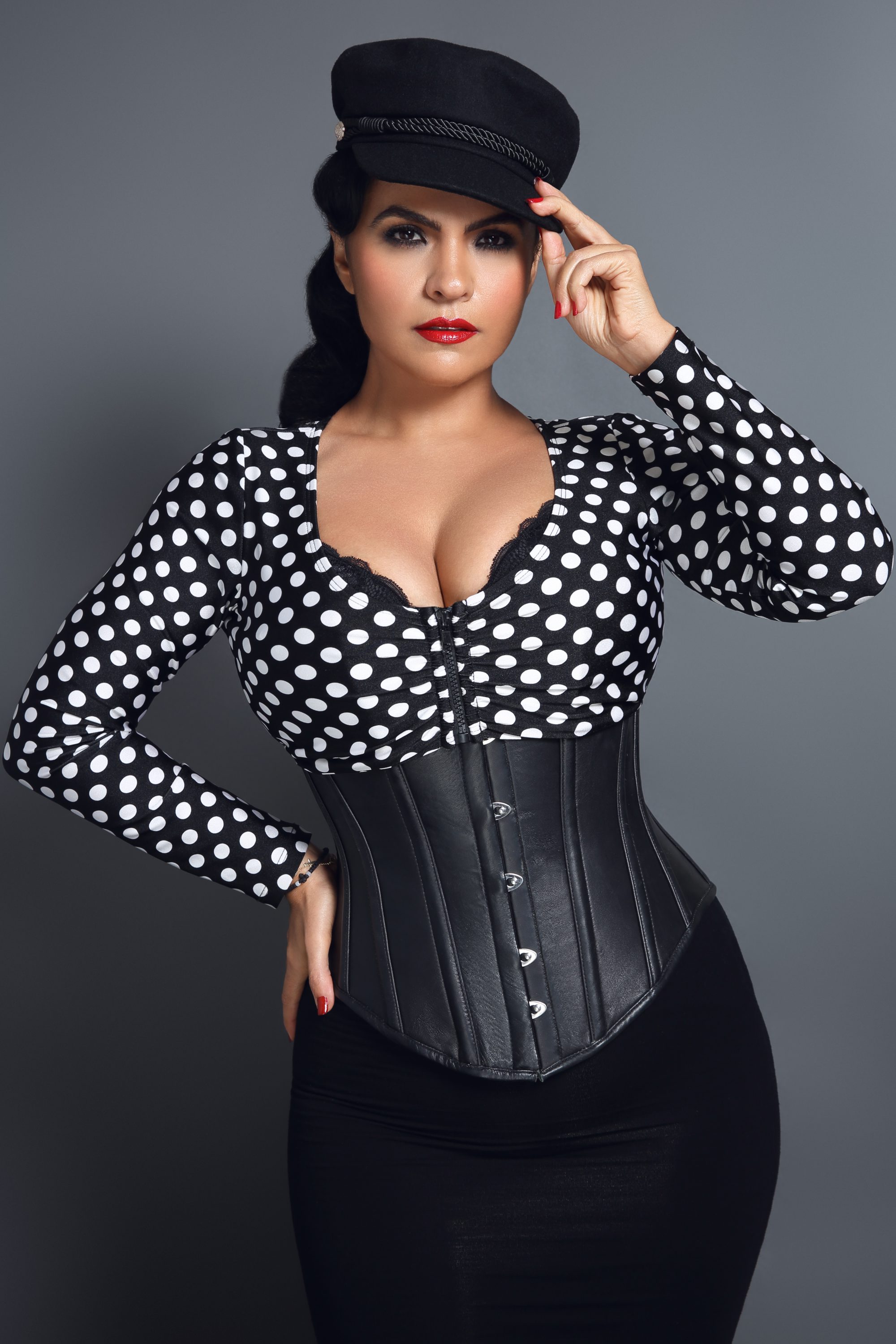 In a few weeks, you'll be performing at Pride Festival in San Diego, and just wrapped up one in St. Petersburg. What are you most excited about for this performance, and do you have any special messages for your LGBTQ fans?
Absolutely! I'm so excited. It's a real honor to be embraced by the gay community. They're very picky when it comes to live entertainment! When the gays take you in, it's a big deal. They don't do that for everyone so that for me is huge. I really believe that everyone has the right to live their life the way they want to live it. You don't have to agree with it or like it, but you don't have the right to take that away from someone or to hate on them. 
I'm an advocate that rejections are actually redirections. I think a lot of people in that community can relate, as they've experienced some sort of rejection. I always see that as a blessing. I'm so excited about San Diego. It's a really big one in an awesome park! It attracts a lot of people. Melissa Etheridge is performing after me, and I can't wait to see her. My message is to be proud of who you are, and just live your life and do your thing!
Definitely! Do you have any other messages or things you'd like to share with our fans before we take off?
People always hit me up and ask me how I've gotten to where I'm at. I always say if you want something to succeed, have a "Plan A," and don't have a "Plan B"! If you want to succeed and achieve Plan A, then stick to Plan A. Once you get to Plan B, you're fucked! Put all your eggs in it, and go for it. Work hard, and remember that rejections are redirections. Keep that in mind, because that's gonna happen a lot in life. It's actually a good thing when it happens. Even though it sucks, it's still a blessing in the long run.
---
Connect with VASSY on Social Media:
Website | Facebook | Twitter | Instagram | SoundCloud | YouTube