While newer festivals are not without their issues, the brilliant execution of Anjunadeep Explorations left us wanting to make a return trip to the Albanian Riviera.
---
Seemingly without a hitch, Anjunadeep pulled off their first-ever multi-day festival: Anjunadeep Explorations. Set in Dhërmi, Albania, the 5-night 6-day festival brought together 45 artists from the imprint for a sun-soaked holiday focused around house music.
While new festivals are not without their issues, Anjunadeep was able to execute on a simple idea: to celebrate their artists, community, and sound where it belongs ­- on the beach. And all of us who had the honor of attending are better because of it.
The Journey to Anjunadeep Explorations
The sun was scorching when we arrived at the ferry port in Corfu, Greece. Hundreds of other bright-eyed festival goers were wrapped in lines around the terminal waiting for wristbands and passport control. Though the ferry left about 1.5 hours late (due to a staffing issue on the border patrol side, it seemed), most of us didn't care. Newer festivals are not without some logistical hiccups, and it's expected when you bring the party to an incredibly remote location.
The Albanian Riviera is not an easy place to access, but for the Anjunadeep Explorations team, it was the perfect frontier for their newest venture. According to an interview with Forbes, Anjunadeep's A&R Dom Donnelly said: "the Albania Riviera is really one of the last remaining secrets of the Mediterranean." And while annoying layovers, a 2.5-hour ferry ride, and a 35-minute bus ride seemed exhausting, the festival was worth the hassle.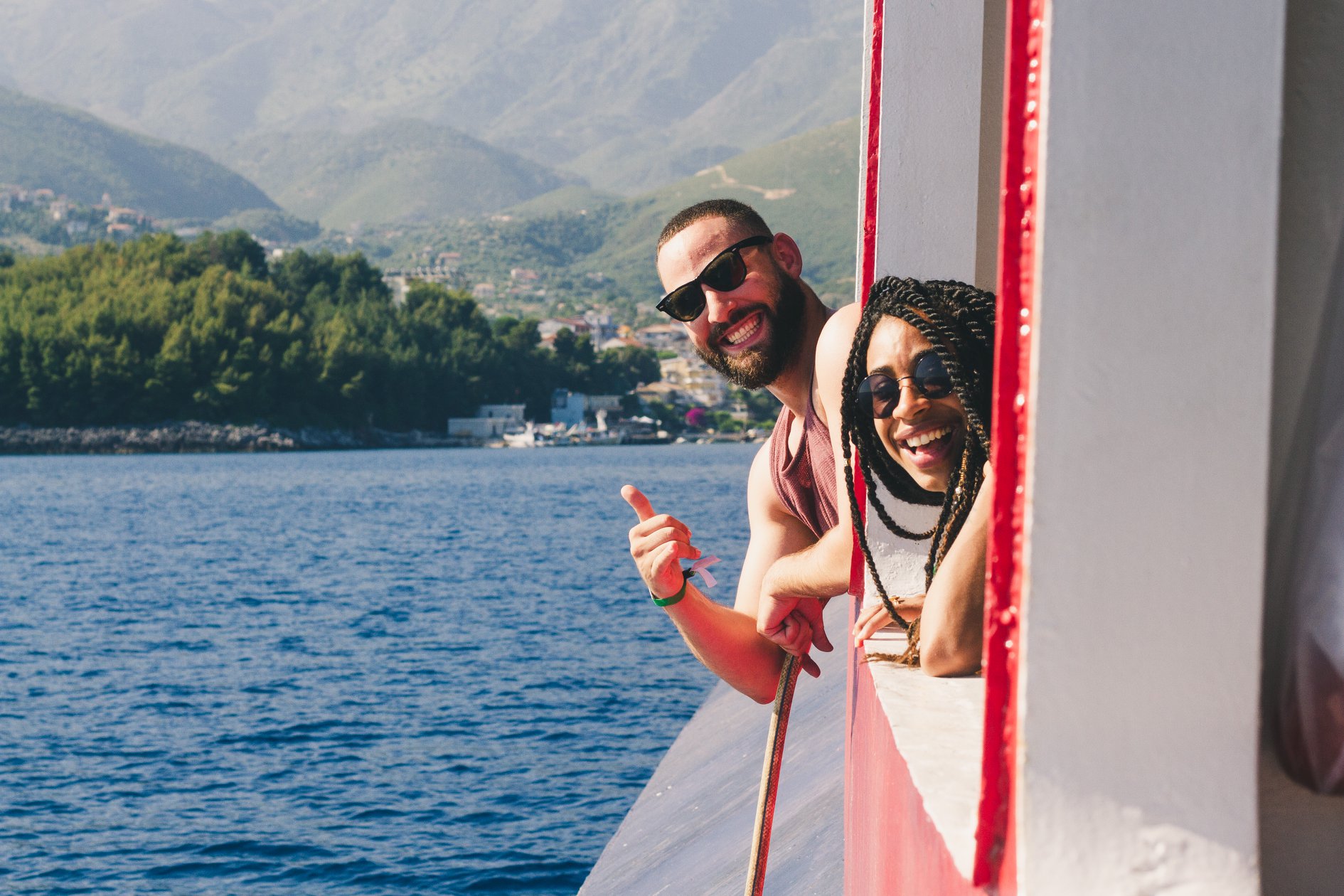 Out of the small, relatively untouched beach town of Dhërmi came an oasis for house fans.
Wednesday through Friday about 1,800 attendees from over 100 countries (plus a few hundred locals that the festival invited) arrived on the Albanian shore, ready for the most unique musical experience of their lives. And lucky for us, a few minor delays heading to the festival were not harbingers for the festival itself.
Once in Dhërmi, the festival exceeded expectations logistically.
Hotels were easy to find, staff and information points were actually helpful, and for five days we had the run of the town (quite literally). Anjunadeep Explorations was clearly the work of industry veterans.
Inside the festival grounds were four intimate beach stages, a number of local restaurants and convenience shops, a wellness center featuring meditation and yoga, and plenty of beaches. The Cove and Yacht Club operated during the daytime, while Splendor and Empire held down the nighttime sets, going until 5 or 6am. Production was just right, with solid sound systems and lighting design that enhanced the location rather than drowned it out.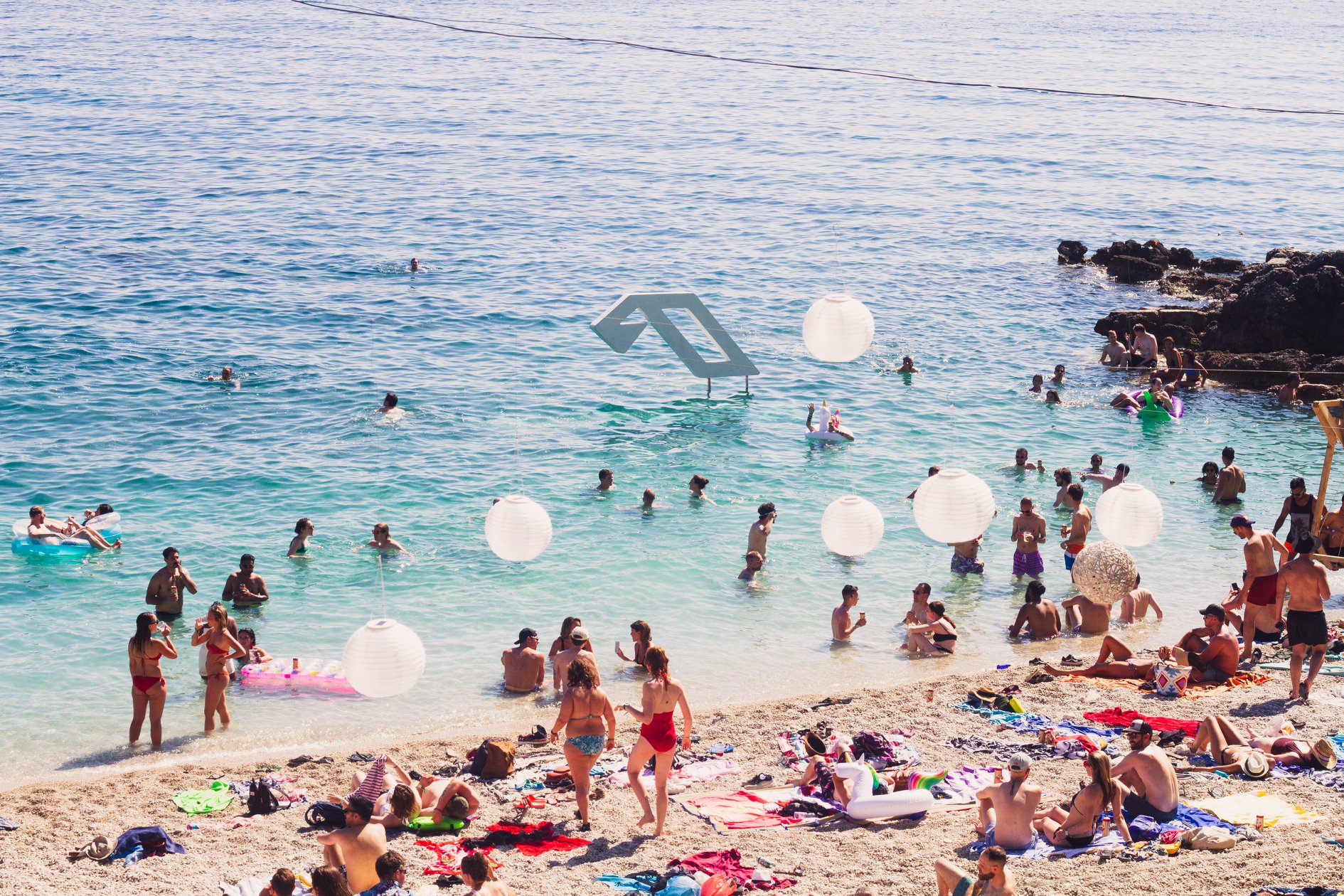 A Closer Look at the Stages
The Cove was a small beach oasis that hosted sets up until 10pm. Attendees had the opportunity to dance on the beach, lay by the water, or literally swim while listening to their favorite acts. It served as a place for us to nurse our hangovers and relax, as well as gave smaller artists a place to shine.
The Yacht Club was the other daytime venue, which was a covered deck jetted out over the ocean. Imagine if your favorite beach bar also happened to host a fire set from Luttrell B2B Marsh. It looked over a small beach that often served as a private after-hours spot for attendees who didn't think 6am was enough time to party.
Splendor and Empire operated with higher production values, as they hosted higher-tier artists and PM to AM sets. Both venues were right on the beach, with access to swimming (before the sunset) or just lying on the beach. Anjunadeep Explorations hosted music from 12pm – 6am, access to chill out areas was imperative.
Every morning as the sun rose over the Albanian mountains, I thought about how lucky I was. Lucky enough to have the opportunity to come here, to dance free from responsibility surrounded by strangers and friends forging ahead on common ground.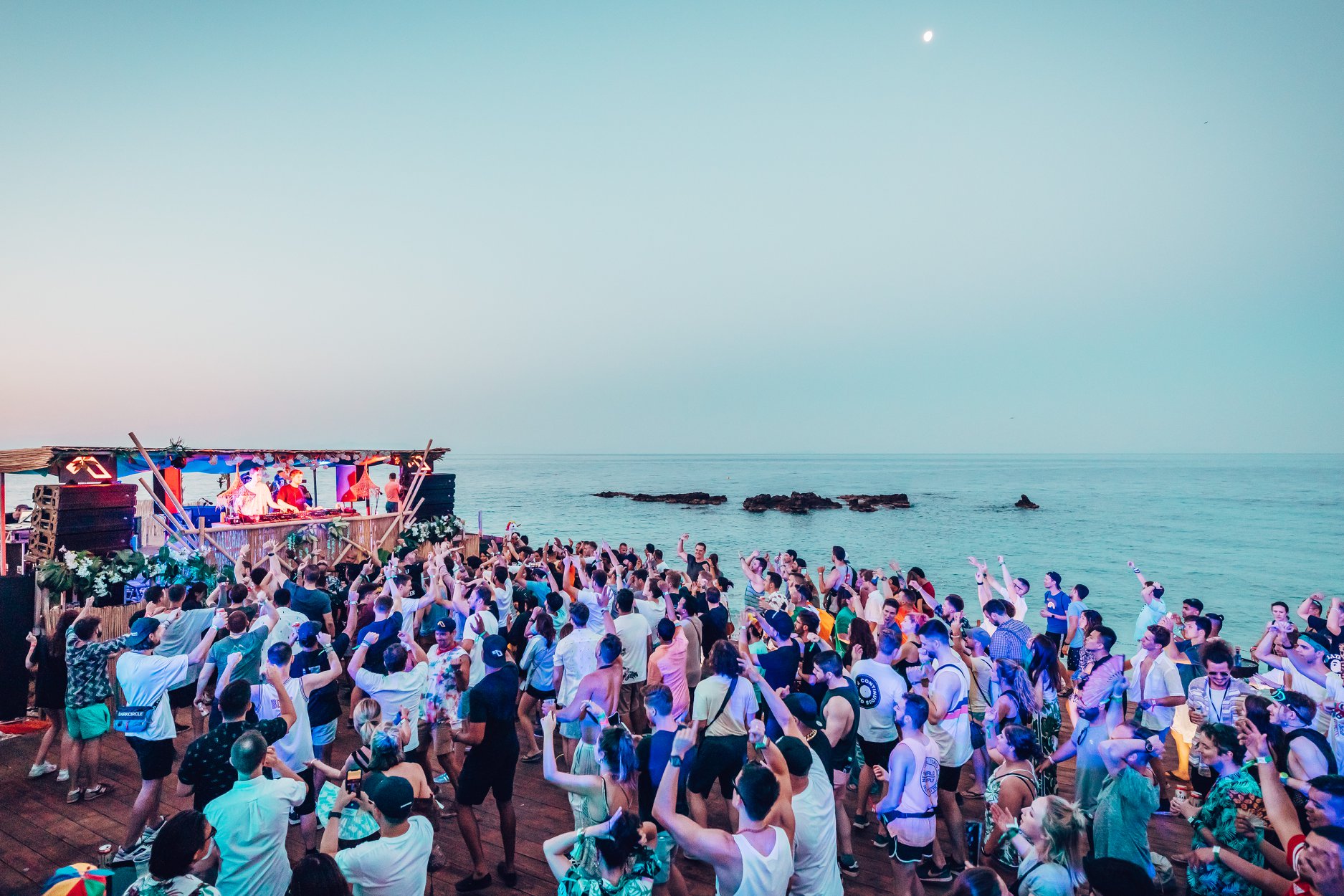 If these bespoke venue experiences weren't enough, you could buy a cheap ticket to go party at Gjipe Beach.
Featuring a secret but star-studded lineup each day, attendees boarded a boat and took a 15-minute ride to a mother-fucking canyon, where you could lie by the beach and swim, or venture further into the canyon to dance to some Anjunadeep all-stars. Three separate parties were held (you could choose to go to one, or as many as you'd like) and were headlined by Dusky, Yotto B2B Luttrell, Marsh & James Grant, and Jody Wisternoff.
The festival also offered day trips and opportunities to explore, tons of restaurants and beaches all within walking distance. Most importantly it had the distinct hospitality of the Albanians. While they didn't quite understand why we were there, they allowed us to have our crazy little festival, anyway.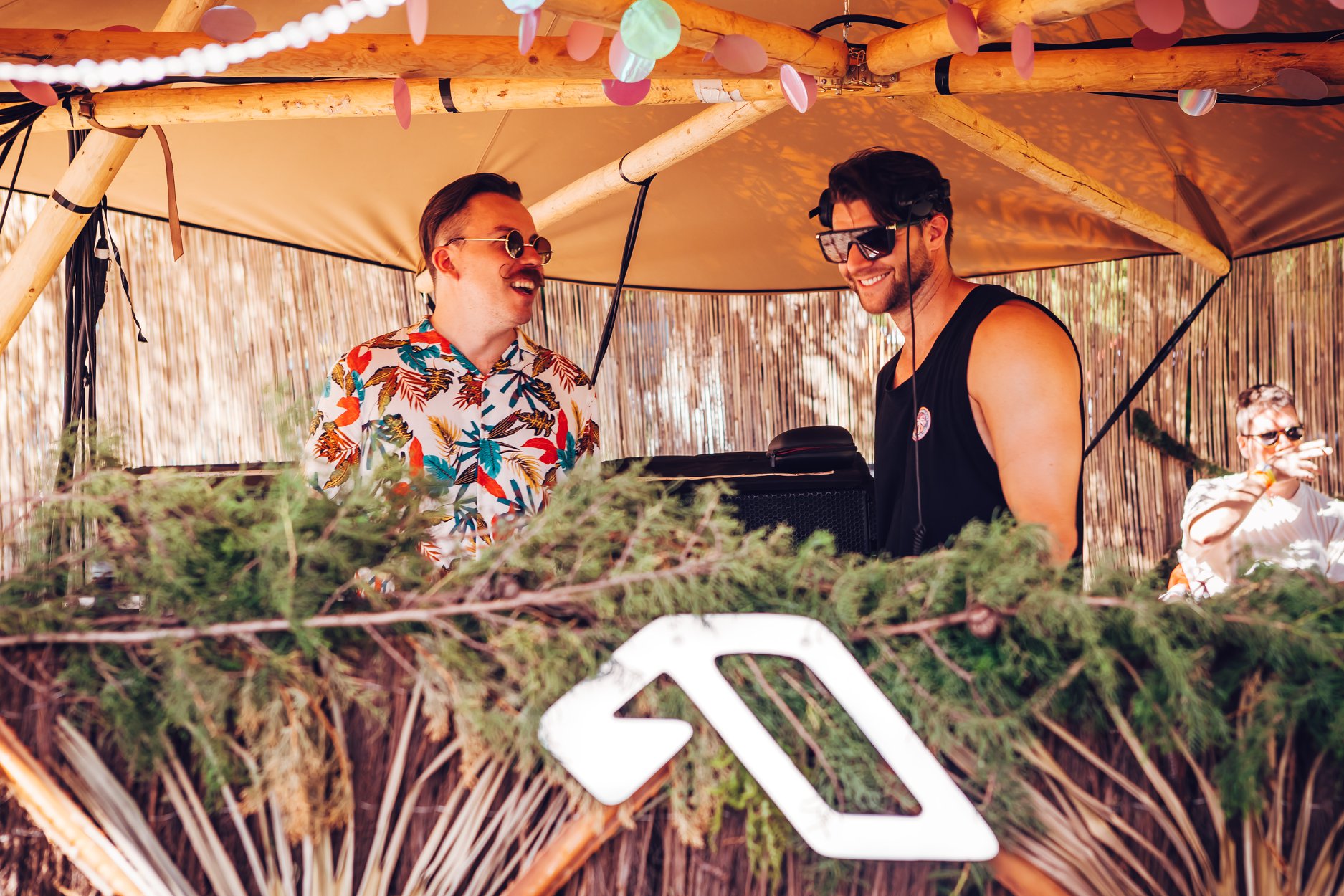 Now for the Music
It was all good, and I'm not even kidding. But in the interest of handing out superlatives, we put together some favorite sets of the weekend:
#1 For Setting the Tone: Dom Donnelly
With a Thursday night time slot at Empire, Anjunadeep imprint A&R manager decided to bring the heat. His eclectic set brought together a unique track selection in the realm of deep and tech house, and also brought the energy to kick off the weekend. Given that many attendees were arriving late, Dom Donnelly acted like a shot of 5-hour energy. It was exactly what we needed to make it to 5am.
Admittedly I wasn't an Anjunadeep superfan before heading to the festival. But in the spirit of explorations, I allowed some more in-the-know friends to bring me to Tinlicker's set at Splendor. The Utrecht-based duo gave us a dose of progressive and emotional house, along with my new favorite remix of "Need to Be Loved."
They also played a remix of "As the Rush Comes" by Motorcycle, which is an absolute classic. It was also during this set where I saw not one, but two of my friends shed tears of pure joy. It was a collective catharsis.
Best Techno Infusion: TSHA
Tsha closed out The Cove on the last day of Explorations. However given her dark, heavy beats and the vibe she was able to execute on the dancefloor, she should've been promoted to one of Splendor's evening slots. While The Cove often featured chill house, TSHA turned that on its head. Her sound is a unique blend of deep house and techno (do we call that deep tech?). It was low, bassy, and the unassuming patrons of the beach had no choice but to get up and dance. Whether it was on the beach, in the water, or at the adjacent pizza restaurant, everyone was moving.
Best Pump-Up Set: Eli & Fur
While I love deep house as much as the next guy (okay, well, maybe not the next guy at Explorations), it can sometimes lack the energy I need to really jive through the night. Enter Eli & Fur. The duo put on a high-octane tech house set that had everyone dancing dirty. I earned myself a reputation for dancing the hardest. And I'm totally okay with that.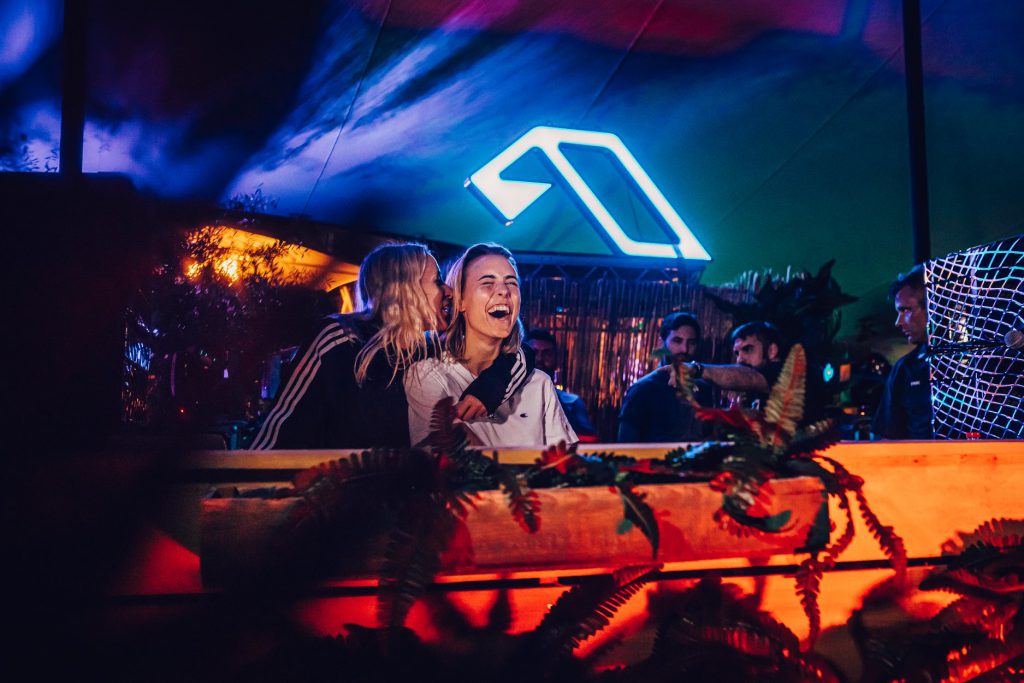 Best B2B: Luttrell B2B Marsh
Following an emotional closing set at Empire the night before, Luttrell teamed up with Marsh at the Yacht Club for a mid-afternoon party. And when we say party, we mean PARTY. It was one of the few sets that weekend that had a line to get in. And it was so much fun that someone did a backflip into the ocean.
The artists played off each other's melodic sensibilities and took the energy up a notch with heavy house beats. Luttrell dropped "Lost Miracle" by Sebastian Leger, an easily recognizable (and fan favorite) off of All Day I Dream. Marsh closed with a new unreleased track, "Lailonie" featuring his own vocal. The crowd went wild.
Festival MVP: Yotto
Finnish DJ/Producer Yotto is no stranger to long days and late sets, but he gets extra credit for doing a 12pm chill out set at The Cove followed by an unprecedented 5.5-hour sunrise set at Empire. While The Cove was an opportunity for us to relax (and keep our drunk going from the night before), his late-night set was one of his best.
He took us on a narrative journey that went from dark to light. The set reached a climax when he dropped a very new remix of Underwater by RÜFÜS DU SOL. We were all having so much fun that Yotto played for an extended half hour, and rolled in disco hits as the sun rose.
Most Needed Recovery Set: Moon Boots
After playing originals at Empire, Moon Boots brought Studio54 to The Cove. It was one of the most highly anticipated sets of the weekend because, at a very niche festival, you can appreciate some variety. And disco is really where Moon Boots shines. Add sun, waves, and disco lovers, and you've got the recipe for recovery on the last day of the festival.
Best Set to Sing Along To: Anjuna HQ B2B Classics Set
Featuring Daniel Curpen, Dom Donnelly, Penelope, and a few others, this essential Monday set focused on Anjunadeep classics that span all the way back to the start of the label in 2005. They mixed in throwback house tracks and other favs from the guys at Anjuna HQ. We all sung along. It was awesome.
Some additional honorable mentions include:
Jaytech, who shared a classic and rare set. The Lane 8 sunrise set because it was an epic singalong that truly encapsulates what the label does best. And Gorje Hewek & Izhevski, resident cool kids who played mixes of "Bittersweet Symphony" by The Verve and "Archangel" by Essay.
Finding Love in the Anjunafamily
Ultimately what made Anjunadeep Explorations so successful was the people involved in it. Artists were accessible and easy to meet and chat with, the staff was helpful and ultimately seemed happy to be there, and the Anjunafam is a very good family to be in.
Traditionally I've hated the idea of being part of any hobby-related fam, but I think I get it now. Everyone was so genuine. You were never really alone. The open and relaxed environment of Anjunadeep Explorations translated to fast friendships and floor-wide dance parties.
So, When's the Next One?
I'm bitter that Anjunadeep Explorations isn't a 24/7 playground where we can all suspend reality and focus on what's true. We were part of an experience where we allowed the music to set our bodies and minds free. We found common ground in music that excites us, speaks to us, and makes us feel like we belong.
Out of 1,800 people from over all over the world, we found a family. While specific memories may fade, this warm and fuzzy feeling has stayed since leaving Albania. Anjunadeep, we'll go wherever you go.
P.S. Anjunadeep returns to New York City on July 13 for their Open Air event. While the Brooklyn Mirage is no Dhërmi, it's still completely worth your while to go. Experience, dance, and take part in something so special. Hope to see you there!
---
Connect with Anjunadeep on Social Media:
Website | Facebook | Twitter | Instagram | SoundCloud | YouTube