After releasing another banger of a tune "Heat" with Ephwurd, we caught up with ANGELZ to chat about his recent music, projects, and more!
---
Known for throwing down sets that keep crowds dancing all day and night, ANGELZ has been leaving his mark on the electronic music scene over the past few years. Armed with his signature g-house sound that brings some serious energy to the dancefloor, his sets will have you bumping along to the beat in no time.
Tracks like "Break" with Mozart Rick and "You Know" with FOOLiE have made an impact on this season already but now ANGELZ has given us another banger in the form of "Heat" with Ephwurd. Although he's been hard at work in the studio it hasn't stopped him on his mission of helping rising stars as well, regularly answering questions posed to him on social platforms and even delivering a sample pack for producers to utilize in their own work!
Looking to gain some insight on the latest and greatest from ANGELZ, we caught up with him to chat about his recently released tune, the Believe In Samples pack that just dropped as well, and so much more. Take a listen to his new collab with Ephwurd, "Heat," on Spotify below, download or stream it on your preferred platform, and read on for the full interview!
Stream Ephwurd, ANGELZ – Heat on Spotify:
---
Hey ANGELZ, thanks for taking the time to chat with us today! Let's start off by talking about your latest release with Ephwurd, "Heat", which is an explosive blend of both your styles. When did you two first decide to come together on the tune and what was the production process like?
I moved to LA at the end of the summer of 2016. I've known Basie since around that time, we went through the typical EDM 'collab bro?' – 'i'm down!' for this whole time until one day we just set a date on when to make it happen. The only guideline we had was to make something that would be super heavy for our sets. I came over one afternoon and Basie had started a skeleton and at the end of that day, we had a solid first version.
I tested it out a bunch of times during my Australian tour and we met up a couple of other times to wrap it up, it went through a couple of different drops then when we were happy with it, our manager sent it off to Spinnin' and they came back right away and were excited!
"Heat" wasn't the only thing you threw down recently as you also unveiled the Believe In Samples Vol. 1 package. What prompted you to finally release some of your private collection for producers to feast on?
I was tired of being sent tracks with the same vocal samples literally every week. I've known for a while that the sample pack game for "G-House" was super weak and I was purposely and almost selfishly holding out and kind of letting everyone use the wack samples. I'm mostly talking about the vocals, I swear there are at least 40 tracks out on big labels right now that all use the same corny vocal samples. Maybe more.
I figured if everyone's going to use the same vocal samples and I end up needing to play those tracks because generally, their underlying production is good, might as well help influence what vocals are being circulated. And also use this as an opportunity to expose some of my rapper friends.
I know so many talented vocalists and I'm at the level where I can't make songs with everything they send me so I essentially just end up hoarding samples. So I put a pack together with a bit of every cool private sample I had, some sick vocals, and voila. The pack has only been out for a couple of days and it's already a success and the feedback is great and I've been really feeling happy about giving back.
Seeing as it's just a portion of the sounds that you've recorded over the years, how did you decide which ones made it into this pack?
It was kind of random, I have so many of them in so many different folders so I just went through and kind of picked highlights of different folders. I won't lie that a magician never gives away all his tricks so I still have so much private ANGELZ sauce but I did spend an hour or two listening to sample packs from other artists in my lane to see what they put in theirs and I made sure I wasn't redundant with my choices. I tried to include stuff I didn't hear in other packs. It's kinda lame if we're all putting the same generic open hats in our packs.
You also just released Poppin in the Streets Vol. 008 on SoundCloud with a tracklist that is full of unreleased gems. What's your favorite part about dropping mixes like this and do you feel that more artists should keep their tracklists guarded?
For me, it's amazing because I have a hard time playing stuff everyone plays in my sets. It kinda doesn't excite me. I love playing stuff no one knows about so basically those mixes and them being almost all 'ID's, lets my fans familiarize themselves a little bit with the unknown stuff I'll play in my sets. It's crazy when I do a show and I hear kids signing the drop to something I know I'm the only one with the song.
Also, it's a way for me to show respect to the upcoming generation, it keeps me in touch with what they're making. It's like a feedback loop of: I do some groundbreaking shit, the new generation hears it in some way, they adapt it in one way, then I pick pieces from how they heard it and use that as a tool for what to make next. Then finally it just keeps my reputation of if you send ANGELZ an ID, it's likely going to get pushed if it's hot, no matter how many followers you have. So when I come around and ask for new music, they're always down.
The last time we spoke we discussed your transition from hip-hop to dance music and plenty more. How do you feel you've grown as an artist since 2017 and are there any specific moments that stand out above others?
I think releasing 'Never Enuff' in January 2018 and it becoming one of my biggest tracks yet really confirmed me that my end goal of being multifaceted is in its process. I was able to release a full hip hop 'EP' for the first time with 'ZZ' and both singles debuted on 'New Music Friday Canada' and the other biggest Canadian hip hop playlist called 'Northern Bars'. This was basically a confirmation to me that whatever sound I set my mind to, I have a fan base that is ready for it and also that tastemakers consider it up to industry standard.
What has been the biggest struggle that you've faced in your career so far and how have you battled against it or overcome it?
Just dealing with biters and learning to accept that I'm inspiring other people and it's a good thing. Tchami (one of the artists with the most biters in the entire game) told me 'They can jack your sound & style but at the end of the day your true influences and your musical past is unique to you, so what you make will always be unique'.
You've been an open book for anyone who wants to #ASKANGELZ something on Twitter. If you could offer up three pieces of advice for other producers who are trying to make their mark on the scene, what would they be?
Don't think about labels until you have at least a medium platform. I didn't release on any label until I was well over 20,000 followers on SoundCloud. You have all the tools to put music out on your own. You need to know if people listen to your music because they like it or because it's on that label.
Get your team right. The artists that don't need a manager are a very small minority. You need someone who knows their shit to go to war for you and get you the best deal every time. Manager first then an agent.
Overnight success takes 5 years.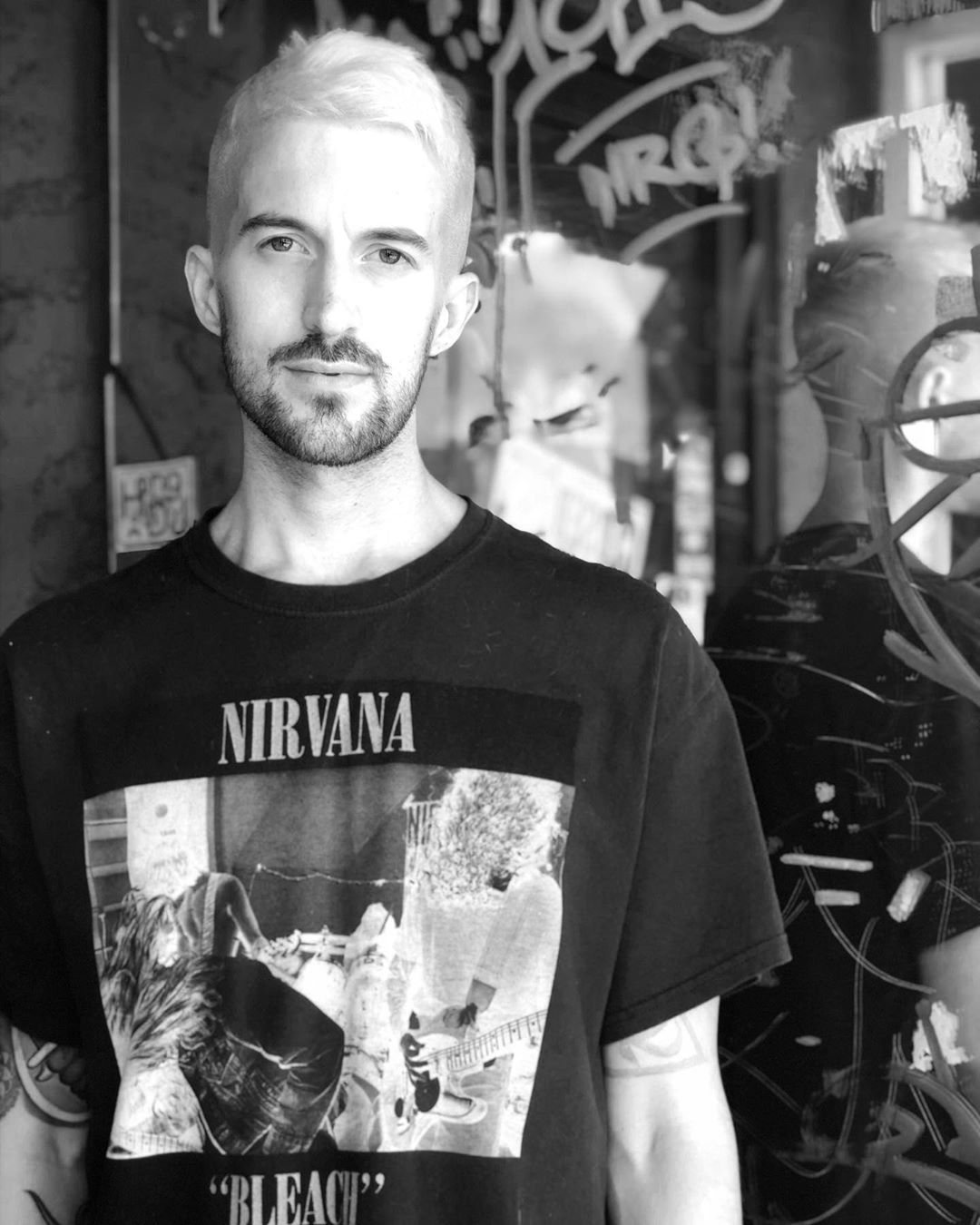 Who are some of the current artists that you're listening to in the hip-hop world that you think we should check out?
I go through phases, I'm still listening to the Young Nudy & Pierre Bourne tape a lot. I like Valee too. Anything on my ANGELZ RADIO Spotify playlist.
It's been a few years since you've moved full time to the US from Canada. What has been the biggest change you've had to adjust to and is there anything you miss from home still?
I've had to adjust to not having winter clothes. I don't miss anything but do sometimes wish I could hang out with my family, cats, and friends.
Finally, although "Heat" is hot enough to keep us satisfied all season long, do you have any more exciting releases or news planned for this summer you can share?
I have a remix for Matroda coming out on Dim Mak very soon. Just signed a new single with my boy Dr Fresch's Prescription Records, working on a dope single with Bijou, some stuff on Confession and other things I can't talk about yet! I'm super stoked about everything I have in the pipeline, I wish it was release day already!
---
Follow ANGELZ on Social Media:
Website | Facebook | Twitter | Instagram | SoundCloud