We sat down with Marlon from Bassjackers at Chicago's Prysm Nightclub to chat about touring in the US, the stage of big room house, and more!
---
Since first breaking out onto the scene, Bassjackers have become staples of the dance music community. Whether you were introduced to them after their first release in 2008, during the boom of big room house around 2013, or more recently through their new releases and tour with Breathe Carolina, they've continued to bring plenty of high energy sounds to dancefloors around the world.
Consisting of Marlon Flohr (DJing) and Ralph van Hilst (production), the Dutch duo are well known for their releases on Spinnin' Records and heavy-hitting collaborations as well. While their biggest tunes are firmly in the big room house realm, they've also explored a variety of styles as well to include elements of pop and bass into their releases. During this time they've continued to dominate stages at clubs and festivals as well with upcoming performances at Parookaville, Tomorrowland, and Creamfields on the horizon!
Ahead of his set on tour with Breathe Carolina at Prysm Nightclub in Chicago, we sat down with Marlon from Bassjackers to catch up on their latest work, upcoming shows, and more. Listen to Bassjackers' most recent single with TWIIG, "Memento", and read on to hear Marlon's thoughts on the future of big room and what it's like to play shows all over the world!
Stream Bassjackers, TWIIG – Memento on Spotify:
---
Thanks for taking the time to chat with us today, Bassjackers! So, you're wrapping up your 2019 summer tour alongside Breathe Carolina. What's been your favorite part about being on the road with them so far?
Usually, I tour all by myself since Ralph is back home working on production. We've done a few tracks together with Breathe Carolina, and it's a lot of fun to tour with someone and share the experience. It's more playful and more fun, especially when we can do a b2b set. I love touring by myself too, but it's nice to switch it up once in a while.
Your official relationship with Breathe Carolina started in 2016 with the release of "Marco Polo". How did you guys decide to tour together this year?
We first met in 2014 when we were on a bus tour with Dyro. We kept in touch over the years, and we realized our styles compliment each other well and decided to work on a track. We did "Marco Polo", "The Fever", and have been close friends ever since. It's always great to work together with friends!
Along with the tour, 2019 has been a big year for you in the studio as well. With collaborations with Dimitri Vegas & Like Mike, Apster, and more already released, can we expect more new music from Bassjackers this year? We're anxiously waiting for Les Pays Bass Vol. 3.
I'll give you the big scoop right now! We're working on an album, hopefully, to be released in September. It's gonna be all bangers! If you liked the Les Pays Bass EPs this is going to be similar. Not radio tracks – festival stuff.
Can we expect different genres too? Your track "One Fifty" is one of my favorites.
The BPM starts at 128 and works its way up to 160! It's a listening experience. We're doing some special stuff in the studio. It'll have various tempos and high energy throughout the album.
Looking at your future tour dates this year, you're playing some massive shows all around Europe, and even a festival in Japan as well. Your music appeals to music fans across the world. What does that mean to you?
I couldn't be more thankful for that. It's so cool that our music is embraced by so many different countries and cultures. For me, that's a confirmation that dance music is universal. We're gonna play three sets at Tomorrowland this year, including the main stage again, and there'll be people from all over the world all partying together at one festival. The music literally connects people from everywhere, and I think that's one of the greatest things ever.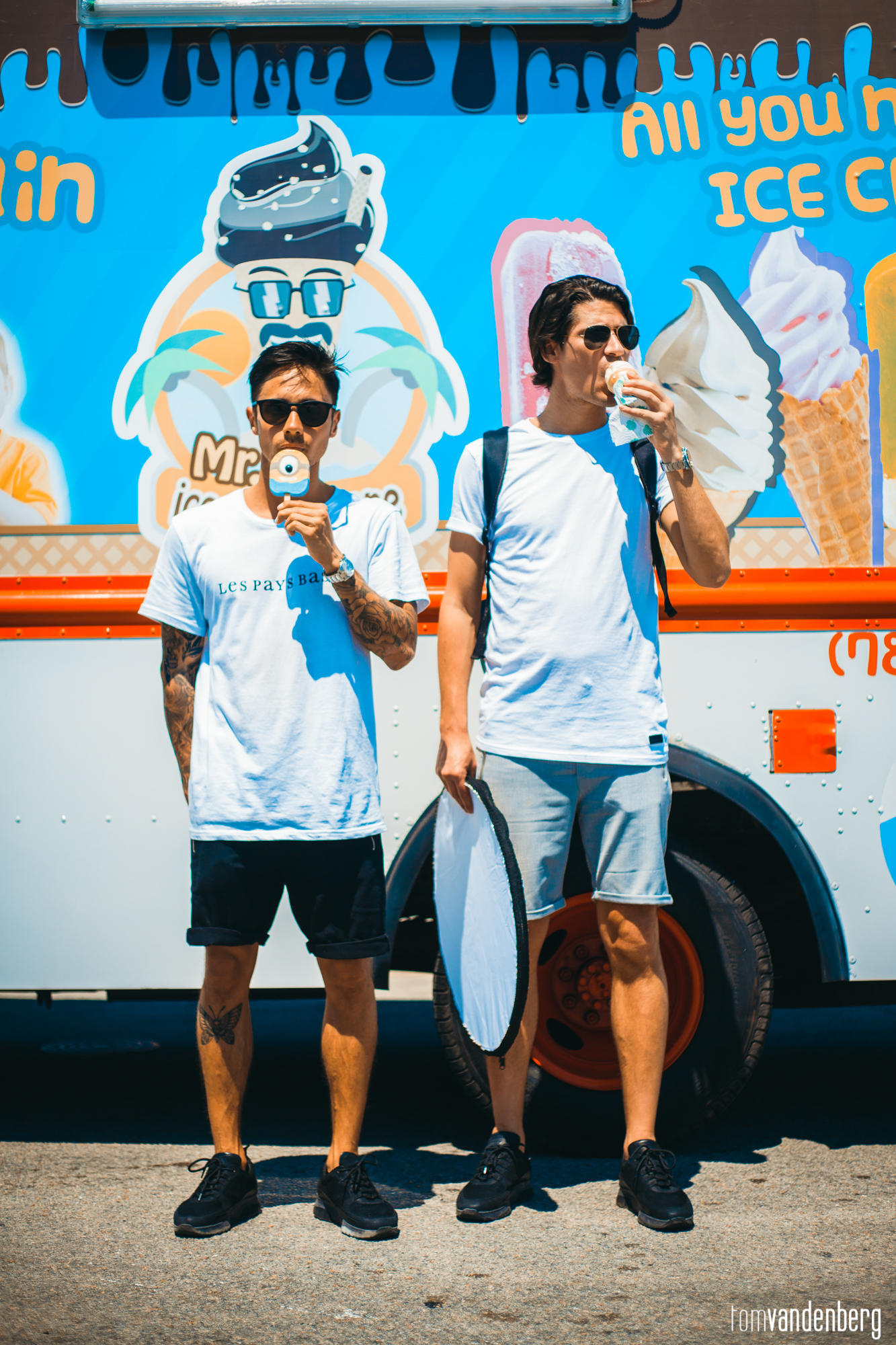 I see you in Miami almost every year and it's always amazing! What is it like playing shows here in the United States compared to other countries? Do you have a favorite city or region to play in? 
I don't have a favorite – I just like the variety of going to different places. It's always fun to play for different crowds. The United States has a special place for us since that's where our international career really began to take off in 2012 when "Mush, Mush" was picked up by Tiesto.
From there, we began playing festivals in the U.S. and worked our way up to touring all over the world. We started in Holland, but the U.S. was one of the first international countries that really embraced us. It's always good to be back out here! I love Miami and I love Chicago.
We had the boom of EDM in the U.S. around 2012-2013, and after that, I feel like a lot of guys started touring less in the U.S. at some point. We never stopped and we still love it.
Going off that, after the EDM boom, the popular genres here have transitioned towards house music and other genres after big room and electro's peak popularity. With a new generation of EDM fans out there, do you think electro/progressive/big room will take off here in the States again soon?
I have no clue! Everything always goes in waves and cycles. Whenever we do big room shows here it's usually an older crowd. I imagine those people were going to festivals back in 2012 and those years. But when we play in other countries we have a lot of younger crowds.
As I said, everything goes in cycles. I could totally see a new influx of younger fans coming in for big room, but I don't think it will ever become as mainstream as it was. It may be popular with younger fans again, but maybe more in a little niche. Years ago, there was EDM and nearly everyone was listening to big room. Now, the scene is divided into more subgenres but I could absolutely see it taking off again. 
Finally, you said you love Chicago, so have you ever tried Chicago deep dish?
I have tried the Chicago deep dish! It was amazing. Unfortunately, today we didn't have a chance to get one. But, we did get Italian food earlier with Breathe Carolina. It wasn't deep dish, but it was still great Chicago pizza!
---
Connect with Bassjackers on Social Media:
Website | Facebook | Twitter | Instagram | Soundcloud