Monstercat returns with the third edition of the Monstercat Compound Block Party featuring Drezo, CONRO, GRANT, and more!
---
One of the hottest Monstercat events returns as the innovative company announces the stacked line-up for their annual Monstercat Compound Block Party. Happening right at Monstercat HQ on August 24, the lineup features the sounds of the mainstream, underground, and local talent. Headlining artists featured include Drezo and Disero who will be making their Compound debut and CONRO, GRANT, and Tails all of whom are returning acts.
Supporting acts include the likes of Adam 2, xtine, Leon V, and more. Additionally, two spots are reserved for winners of concurrent mix competitions sponsored by Groundwerk and MusicBC as they are all about showcasing some of British Columbia's massive underground and local talent.
Along with bangin' beats there will also be a whole host of fun things to get into!
As we all know Monstercat has its hands in multiple aspects of the entertainment field and they'll be bringing some of them together for this massive event. One notable area is their Rendition Gaming Zone where features games such as Beat Saber, Rocket League, and Just Shapes and Beats as they include music from Monstercat artists. Additionally, there will be art experiences, carnival games, food trucks and even some music education opportunities.
Believe it or not, Monstercat is hosting all of this for free for all ages! All you have to do is RSVP on their Monstercat Compound website. If you want to get extra fancy there is an opportunity to buy premium passes for $27.50 CAD which includes better stage views, chances to mingle with Monstercat artists, separate bathrooms, and more. Whichever one you choose, grab your passes quickly as space is sure to run out!
"Compound is always my favourite event of the year, and we are so pleased to welcome some of Monstercat's fan favourites to the main stage at Compound this year. Vancouverites can expect to see some rising stars in electronic music including BC bred talent like Conro, Disero, and Tails, alongside Drezo and Grant. We are also incredibly happy to have partnered with Groundwerk and MusicBC again this year to showcase some of BC's best underground sounds."

– Brown Bentley, Head of Events at Monstercat
Monstercat Compound Block Party Lineup: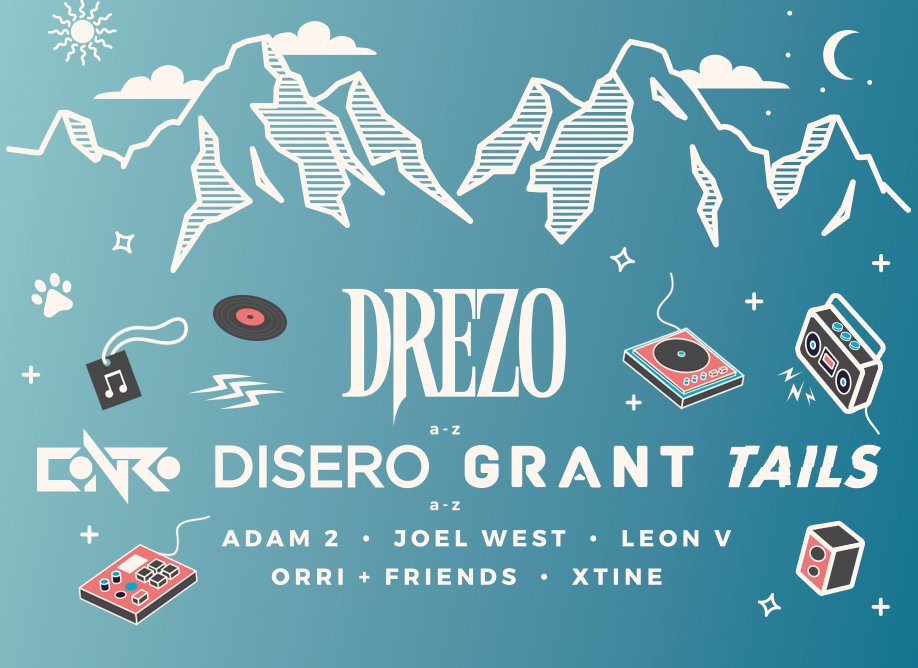 ---
Monstercat Compund Lineup By Artist:
Adam 2
*Call of the Wild Mix Contest Winner
CONRO
Disero
Drezo
GRANT
Joel West
Leon V
*MusicBC Contest Winners
Orri + Friends
Tails
Xtine
---
Monstercat Compound Block Party – Event Information:
Date: August 24, 2019
Hours: 2 pm – 9 pm
Location: Monstercat HQ, 380 Railway Street, Vancouver
Facebook Event Page: RSVP HERE
Tickets: Purchase HERE
---
Follow Monstercat on Social Media:
Website | Facebook | Twitter | Instagram | SoundCloud