Following the release of "Cucumba" with Oliver Heldens we sat down with MOGUAI to chat about his history, plans for the future, and more.
---
André Tegeler, better known as MOGUAI, is a true innovator in the world of electronic music. His story begins in the early '90s when he started his career spinning techno in his home country of Germany. Constantly growing and evolving with the scene, MOGUAI has released music on a variety of different labels ranging from mau5trap and Kontor to Spinnin' and Size.
His electro house sound led to "Mammoth" with Dimitri Vegas and Like Mike in 2013 which has stood the test of time as one of his most well-known tracks. 2013 was also the beginning of his longstanding relationship with Spinnin' Records. "Sometimes", "The Greatest Speech", and "Tetra" are some of his most recent releases on the label.
To this day, MOGUAI continues to churn out epic tunes. He returned to mau5trap to team up with Tinlicker on "Bright Light" and with AKA AKA on "Home" via Axtone. His most recent productions have come on Oliver Heldens' Heldeep Records. Both "Faith" (with vocals from Luciana) and "Cucumba" showcase MOGUAI's unique blend of genres that he describes as "entertainment techno".
With the release of his new tune and plenty of performances ahead of him this summer in Europe, we wanted to catch up with this legend in the scene to chat about his music and more. Take a listen to "Cucumba" below and read on as we go in-depth with MOGUAI!
Stream Oliver Heldens & MOGUAI – Cucumba on Spotify:
---
Thanks for taking the time to chat with us today MOGUAI!
Yeah, for sure! Thanks for having me!
You recently released your latest single on Heldeep Records, "Cucumba", featuring Oliver Heldens. What was it like working with Oliver on this track?
It was pretty cool. At first, I wasn't sure if I should send them the track because it wasn't really finished, but it was a great idea. I just wanted to know if it was something for Heldeep. Oliver loved it and since it wasn't yet finished he asked if I'd like to release the track together. It ended up as a great collaboration! He came up with the lead melody, which comes on the drop.
It was how a collaboration should be – 50/50. We know each other from touring and we thought it was just a matter of time until we did something together. We are very close, and I'm happy that he liked the original idea!
"Cucumba" is your fourth release on Heldeep Records. What have you enjoyed most about working with them?
The best thing is that style-wise, we are very close. When I do interviews, people will often ask me which artists would I compare my style to. I always mention Fatboy Slim and Oliver Heldens!
Your career started back in 1994 and you've released music under mau5trap, Spinnin' Records, and many other labels. Can you tell us a little bit about how your music has evolved as you grew as an artist?
When I think of how I started, I started playing techno from industrial trends. Artists like Lenny D, Sven Vath, Adam Beyer. From there, I did my own label PUNX, which was more for indie rock and electronic music. Then I went to mau5trap, releasing a total of 36 tracks on 2 LPs, 11 EPs, and a live project. A lot of music!
Time flies, and my aim is always to go with the flow. Same with fashion! Sometimes you like black, sometimes you like yellow more. I don't aim to create a certain genre; I just do what makes sense to me at the time. I only care that it's great music!
Producing music has changed drastically over the past 20 years. What are some of the struggles that you might have faced in the studio back in the day that has been completely changed due to technology?
When I started, I was producing on an Atari ST or a Commodore Amiga. Dinosaur computers in comparison to what's going on right now. For example, I had a sampler from AKAI with 8MB RAM. I extended it to 16MB, and that cost $1,000! Right now, we're sending snippets, vocals, and loops…it's so much easier to handle audio and sampling in the computer.
Today, it's about the composition, as well as the sound. Back in the day, it was really only about the composition. For the young producer, there are so many more skills required, especially sound design.
Do you find yourself using old technology, like an analog synth, in today's productions?
I do! I have a lot of old stuff from Moog and old synths from Roland, such as the JD-800. Those aren't available as samples yet, so when I find a good sound that contributes to the production, I try it. If it works, I'll sample it! It makes the production much warmer and brighter. You might not notice it at first, but you can feel the difference.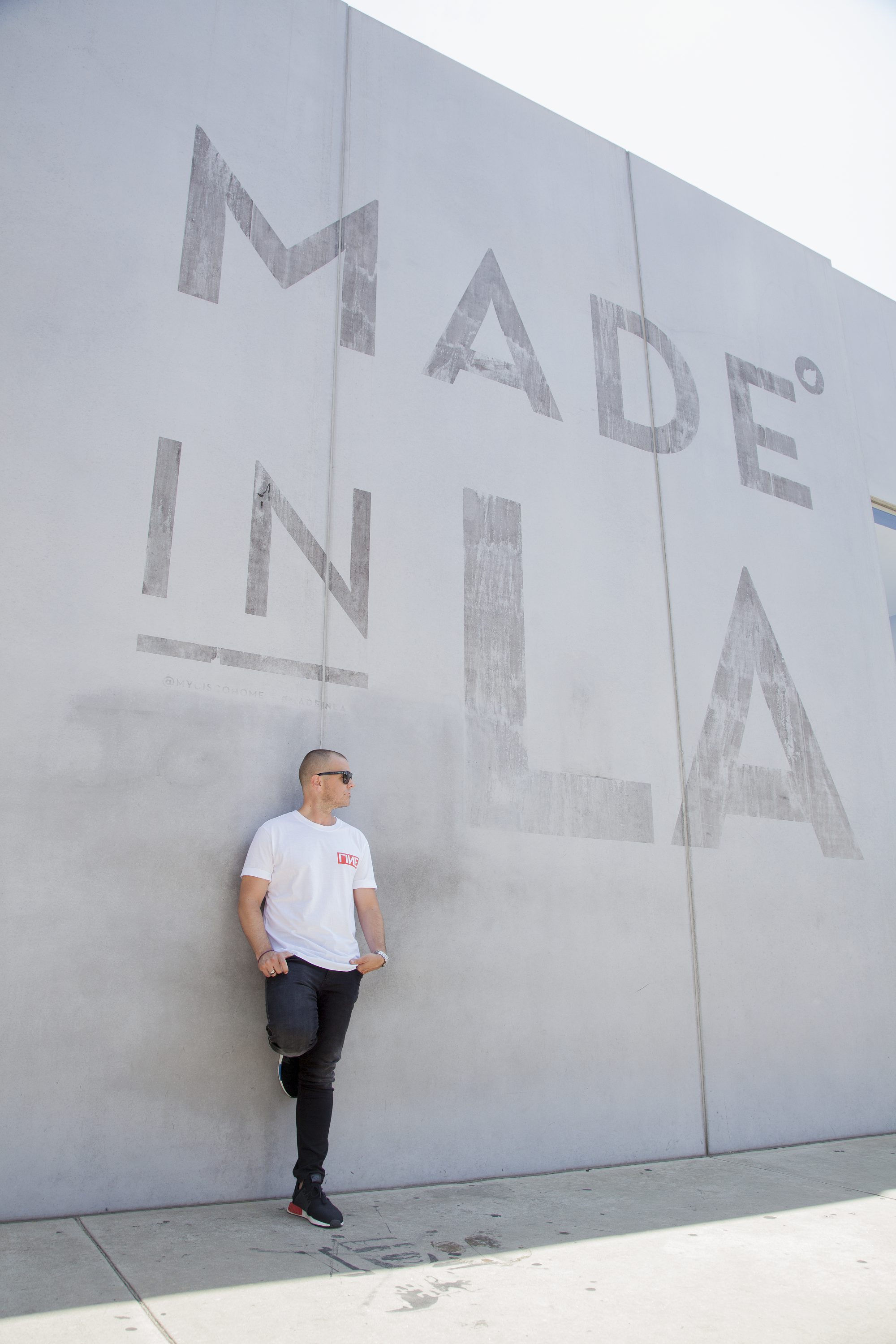 We read that your first exposure to electronic music was when you showed up at a club expecting punk music and heard techno instead! Can you describe the feeling that you had when you first heard the genre? Was it confusion, love at first listen?
It was a surreal experience! There was a huge scene in Dusseldorf, close to where I grew up. At that time, no one really talked about electronic music. I was really into skate punk, like Black Flag, Minor Threat, and the Dead Kennedys.
I went to the wrong night and heard electronic music – or maybe it was the right night! They started playing hard techno. It sounded a lot different, almost like a new lifestyle. Maybe like the first time you heard dubstep! Since it was in a punk club, it was very hard and tough techno. I felt the same energy in that music as I did in punk music.
I always wanted to play in a band, but I was never in a band. So, I bought the equipment and started DJing. At first, it was on my own, then smaller local venues, then all of Germany, and eventually, all over Europe. And now, here I am talking to you!
It's amazing to see what you've achieved in your career. It's been so long, and I think it's really impressive that you've been able to keep up with all the changes in the industry.
The growth of the industry itself has impressed me. I'm very proud that I'm still able to make music in a relevant style instead of making the same stuff I did ten years ago. Sometimes it's not easy for my booking agent! People ask him what does he play – electro or techno? I always say that I'm "entertainment techno". I'm doing electronic music, and it's all about having fun. It could be a deep house, tech house, or an electro track.
From performing at raves in Germany in the nineties to headlining festivals across the world, you've truly seen it all! What are some of your favorite places to perform?
I really like Japan! They're so enthusiastic. But I also love playing in the States – they really know how to celebrate. They give themselves a certain time frame, party like hell, and when it's over, they go home.
In Germany, the party never ends. They don't party hard…they party long. When you go out in Berlin on a Friday, you might go to bed on a Sunday morning. It's fun, but you don't want to do that every weekend!
Let's take a look back at your iconic 2013 track "Mammoth" that saw you collaborate with Dimitri Vegas & Like Mike. What's your favorite memory involving this track and that era of your career?
A lot of memories…especially when I played it with Dimitri and Mike at Tomorrowland. We also performed it live there with the singer from the vocal version, Julian Perretta. Very special moments, especially when the whole floor is chanting the melody!
I remember when it came out and first became big, I toured in India. India is crazy about EDM! I played four or five club shows in a row. They thought I was like Michael Jackson or David Bowie because it was such a big anthem in their country. It's amazing to reach that many people with my music and give them a good time. It was a great example of how big one track could become.
I remember when we first did the track, Dimitri and Mike put me in charge of finding a label. At first, they didn't dig it. I think five labels turned it down. This should encourage other producers. When you get a no from a label, it doesn't mean anything! It's just one opinion. If it's a great track, it finds a way.
Are there any artists that are on your radar that you think we should be tuning into?
I really like Biscits. He's doing tech house but in a much different way. Sonny Fodera too. Chris Lake is doing amazing things with his career right now. I've known him for a long time, and he was also jumping between a lot of different styles. It's great to see what he's doing with his tech house sound.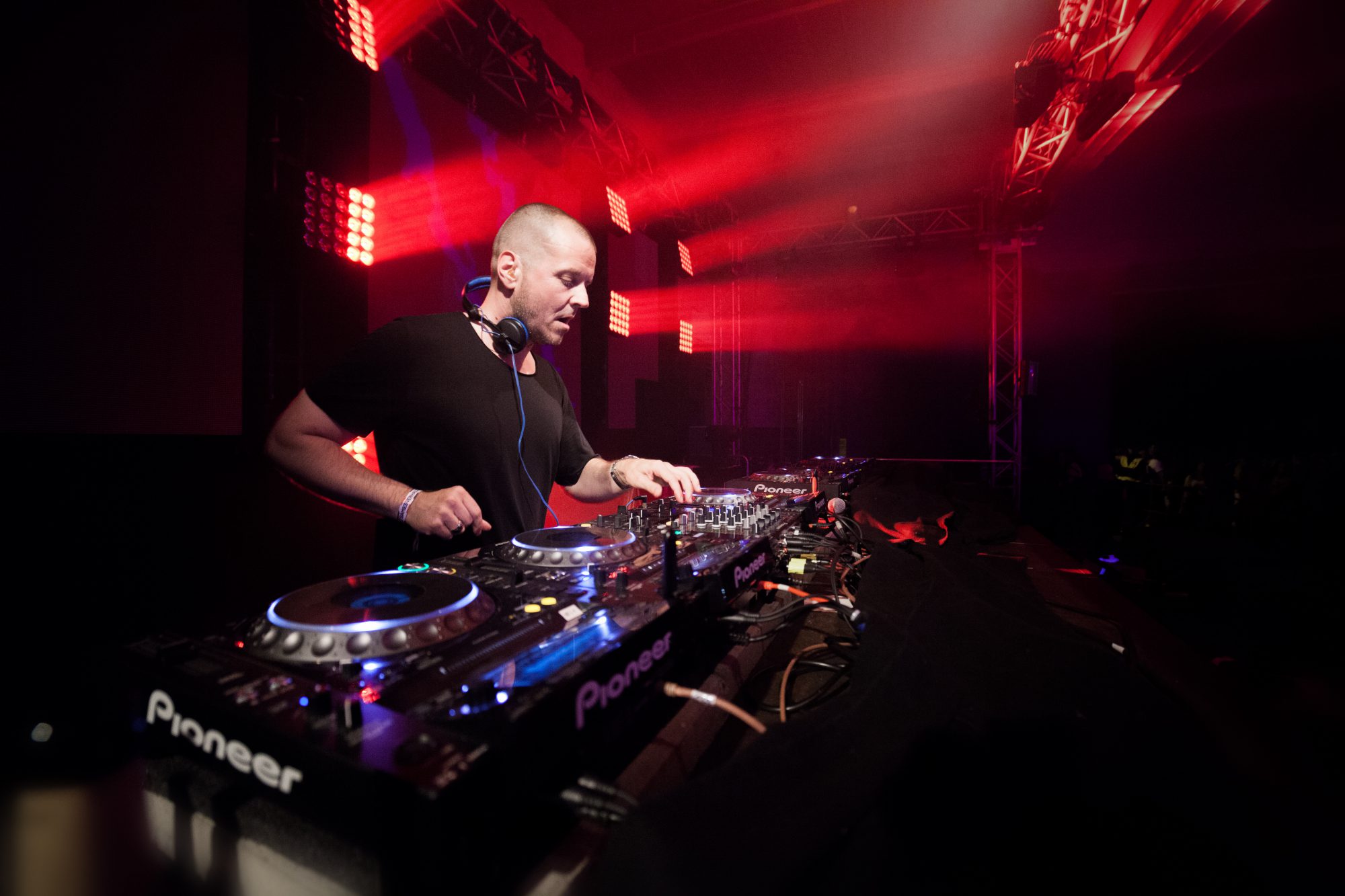 This summer you'll be taking the stage at a ton of festivals in Europe like Parookaville and Mysteryland, can we hope to see you here in the United States anytime soon?
Most of my bookings are in Europe, but there are plans in the future. At the beginning of September, I'll be in New York. I don't have much more information now, but I'm hoping for some shows in the states for September and October! It's great to see what's going on in the scene there.
If you could make a song with any artist in the world, regardless of genre, who would it be?
I really like the guys from the '80s – The Police, David Bowie. Or maybe Red Hot Chili Peppers. It's cool to make a song with someone who's not into electronic music. It's what the world needs.
What are some of your goals for the rest of the year, and beyond?
Just keep producing great music! My goal is to always make the last record better than the last one. And touring, having fun, and giving people a good time.
---
Connect with MOGUAI on Social Media:
Website | Facebook | Twitter | Instagram | SoundCloud | YouTube