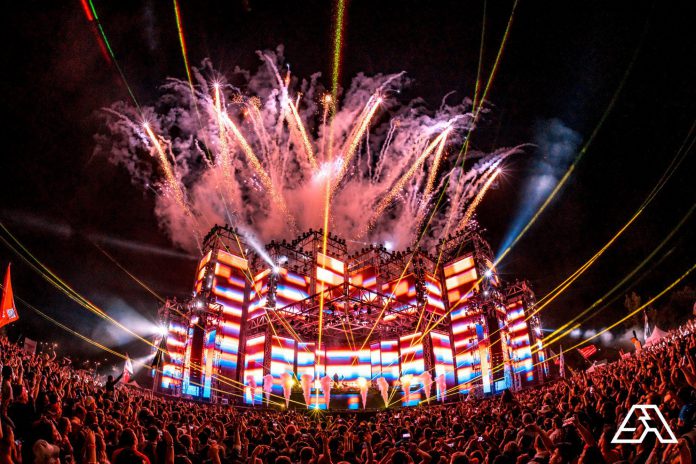 Spring Awakening 2019 is in the books and once again React Presents has successfully overcome all obstacles and put on an unforgettable festival.
---
Now in its eighth year, Spring Awakening has become well-known as a dance music festival with a diverse lineup that can be enjoyed by both newcomers and longtime fans alike. After previously moving from Soldier Field to Adams-Medill Park in 2015, Spring Awakening was again forced to change locations this year. Ultimately, the event was moved nearly 40 miles away to Poplar Creek at Hoffman Estates and not since EDC Chicago back in 2013 has an EDM festival been held so far away from downtown.
Logistically, Hoffman Estates proved to be a challenge for many festival attendees. With long parking lines and surge-priced Ubers, the experience at Spring Awakening had to be impressive to make it all worth it. Looking back on the weekend, I really enjoyed my time at SAMF and it was well worth the miles I traveled. So read on for my take on this year's edition to see how it all went down.
Hailing from the southwest suburbs, I rarely make my way to the far northwest side of Chicagoland.
When I'm driving to Wisconsin or Minnesota on I-90, I'm always shocked at how far away the Sears Centre actually is from downtown. Throwing a festival at the literal edge of Chicagoland was no easy task, and overall SAMF did a great job with figuring out the transportation as best as they could.
The parking lines could get long, but this is expected when so many people are flocking to one location. All of the general parking garages were on the same street, so traffic jams did happen. The walk to and from these lots was very long as well. However, I heard that premiere parking was absolutely worth the investment with little to no wait times leaving the festival.
Catching an Uber after the show was met with expensive surge pricing given the far-off location.
However, this could have been avoided by taking one of the three free shuttles and finding a way home from there. Between the shuttles, Uber/Lyft lot, and parking, attendees definitely had a variety of transportation options. This was necessary given the new spot and it was absolutely a success, especially considering the venue had never hosted anything like this before.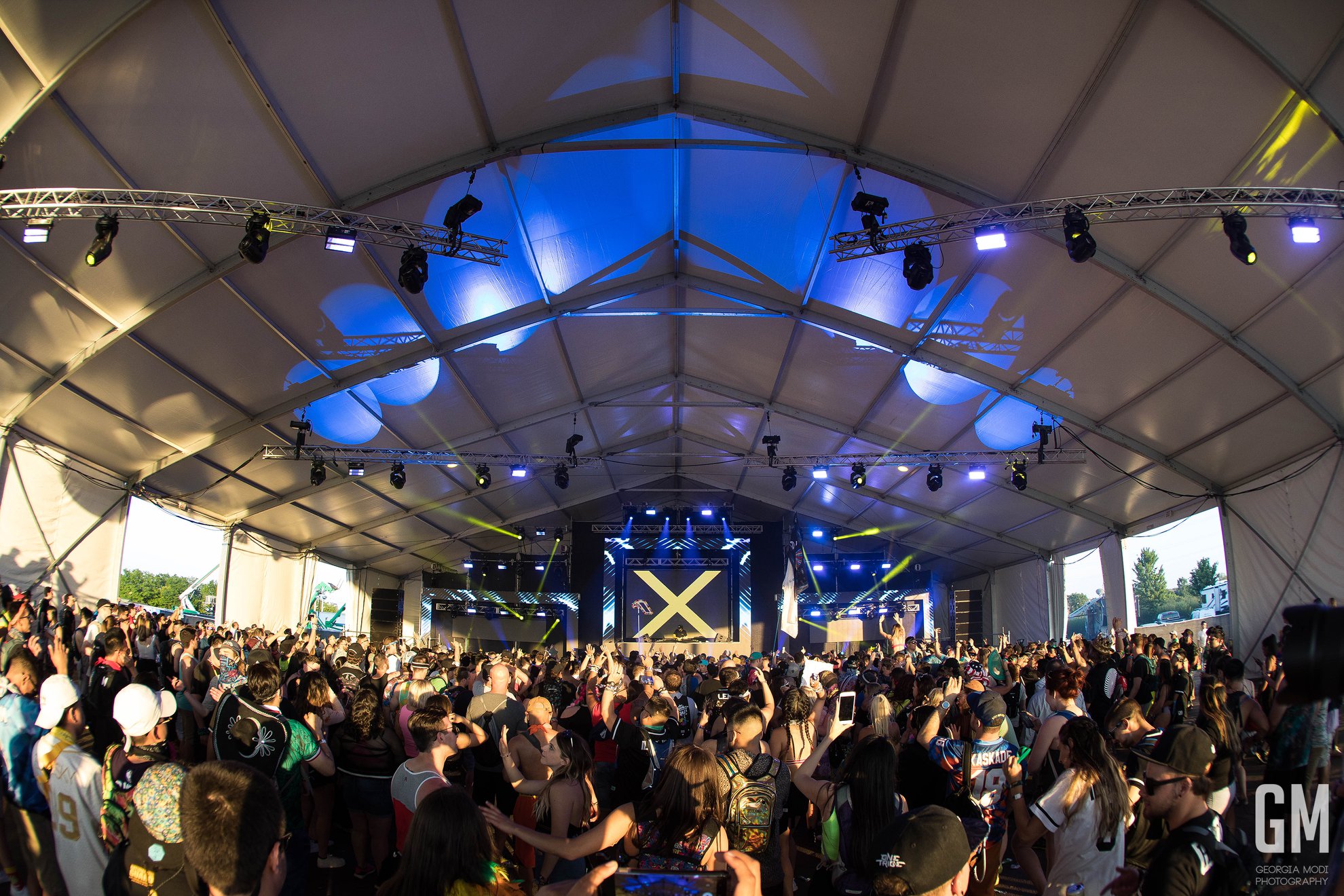 My first impression of Poplar Creek was that it didn't seem as big as it was advertised to be.
The first two stages when you walk in were The Hangar and the Equinox Stage, and instantly, there was sound bleed between them. This was disappointing, as sound bleed was one of the main things that should have been solved given that the festival now had more space to work with.
The Hangar, which hosted trance and dubstep themed stages, was completely overshadowed by the Equinox, the "second" main stage. You really had to position yourself carefully at The Hangar to stay focused on the music playing there and not be distracted by the Equinox, which often hosted bass-heavy music.
The Equinox, as always, impressed with its production. Featuring several huge LED screens, headliners Illenium, Rezz, and GRIZ were able to show off some great visuals to compliment their performances. In the opposite corner of the festival was The Function, a basic tent-style stage that mostly hosted house music throughout the weekend. Several other side stages were spread throughout the grounds as well. These included a silent disco, a re-purposed school bus, and a Corona Electric Beach setup.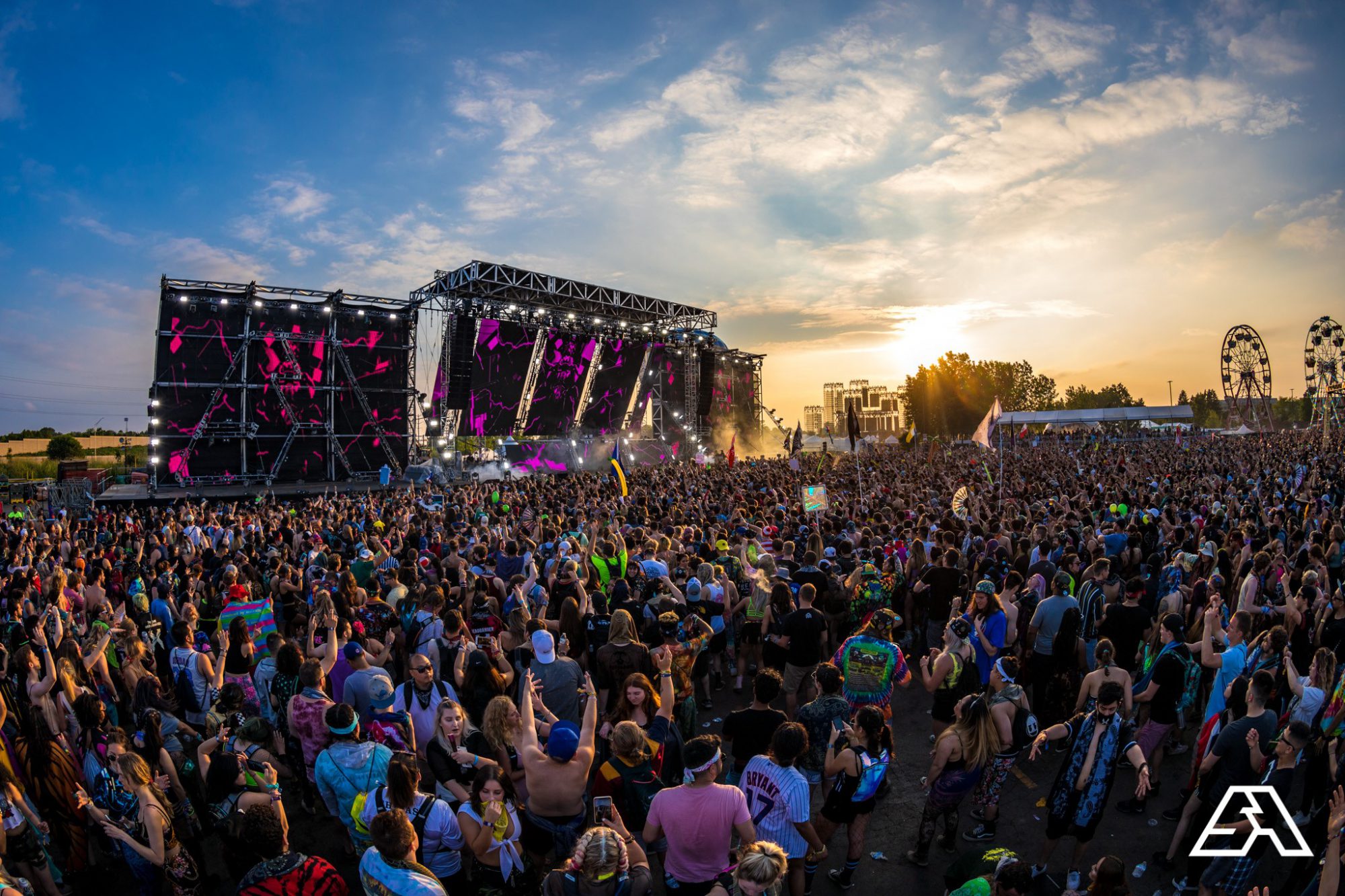 The main attraction was the Solstice Stage, which was breathtaking.
Solstice, headlined by Zedd, DJ Snake, and late replacement Kaskade, had a production quality that matched the biggest festivals in the country. A massive, wide and tall setup with perfectly synced LED screens and endless strobe lights, I can't imagine how Spring Awakening will ever top this year's Solstice Stage.
It's a tragedy that restrictions force this festival to end at 10 PM because the production on both Solstice and Equinox at night add SO much to the experience. Hopefully, all attendees saw at least one headliner at each so they can truly appreciate the time and effort that SAMF put into these stages.
This year, Spring Awakening improved on the poor water situation from previous editions.
When Spring Awakening moved to Adams-Medill park, one thing it became instantly known for was its pathetic water situation. If you wanted to fill up your water, you simply had to wait hours in line. It's consistently improved and the water situation was executed flawlessly for 2019. Since the festival grounds weren't all that big only one water station was necessary. The station was a big fenced in area with several trailers that all had water faucets and fountains and refilling was a breeze. There was also a water tent near the main stage that had free sealed water bottles available up until the very last set of the weekend.
There were a plethora of food options at SAMF, with plenty of Chicago area restaurants and a variety of different kinds of food to choose from. The vendor situation was nice too, with rows of vendors selling clothes, jewelry, and more festival gear. My experience with the bathrooms was positive as well, but I stayed away from crowded ones near the main stage.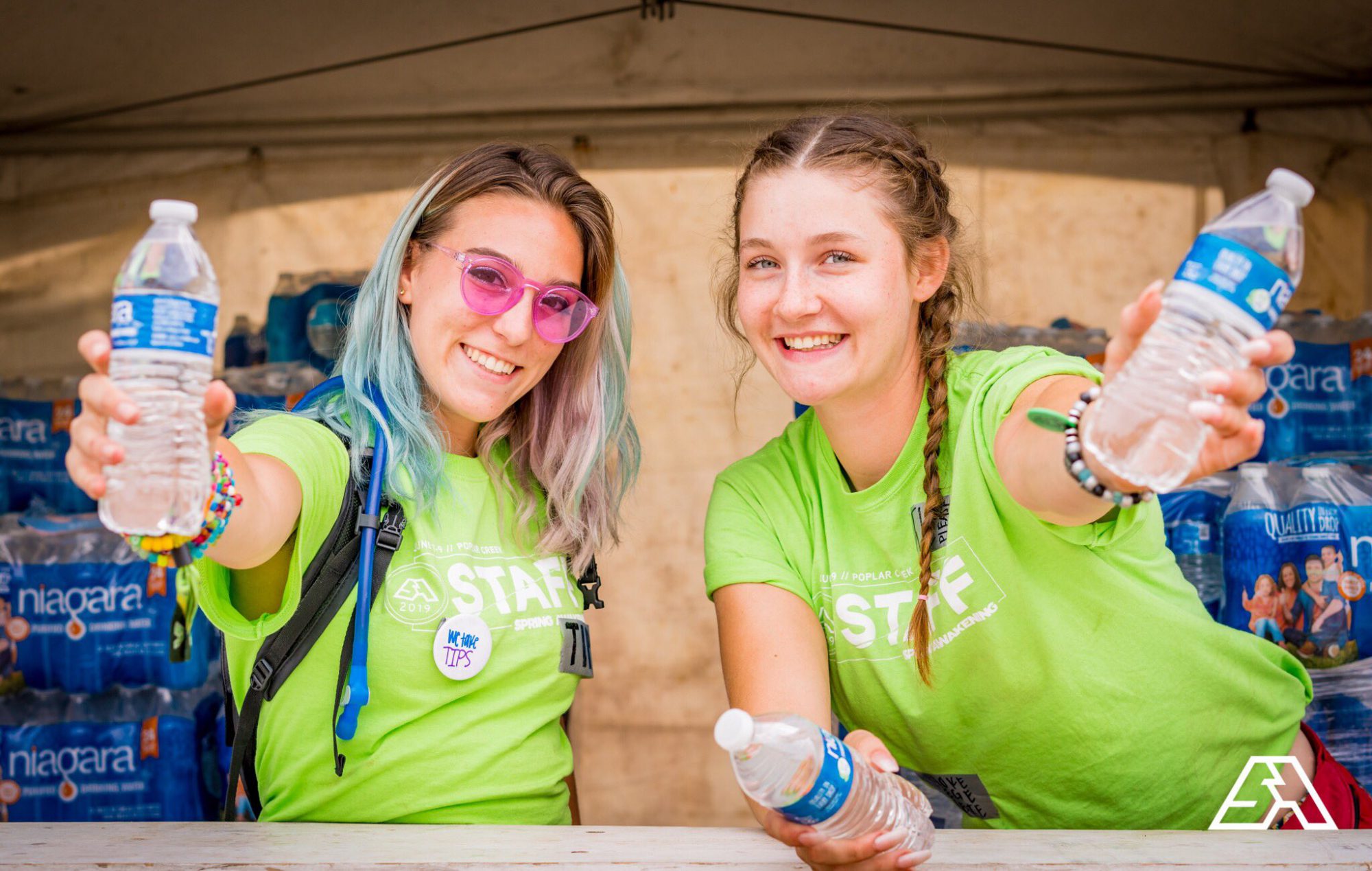 The vibe of the crowd was mixed but there are plenty of diamonds in the rough if you dig beyond the surface.
In its short but decorated history, Spring Awakening went from being one of the biggest festivals during the EDM boom to a more regional festival with a relatively downsized lineup and venue. With this in mind, it's important to know what type of energy to expect once you're there. You simply can't show up to Spring Awakening expecting to instantly feel a special vibe in the atmosphere that you might get elsewhere.
Although it hosts a selection of house, trance, dubstep, and more, the bottom line is that Spring Awakening mainly attracts novice, main stage festivalgoers. Especially now that the fest was held in such a suburban location, there was no shortage of attendees who barely made the 18+ age restriction and just came to party. At times it seemed that there were a few too many people that were way too inebriated, so I feel it's important to give a huge shoutout to the medical staff that was on site at the festival as well.
However, if you give SAMF a chance, there's always an opportunity to make great memories with your friends here and meet new people along the way. I had a lot of great interactions with SAMFers this weekend, often coming in the 21+ VIP section of the festival. Overall, although there isn't really a unique vibe to Spring Awakening, the people are friendly, the atmosphere is fun, and the music is awesome.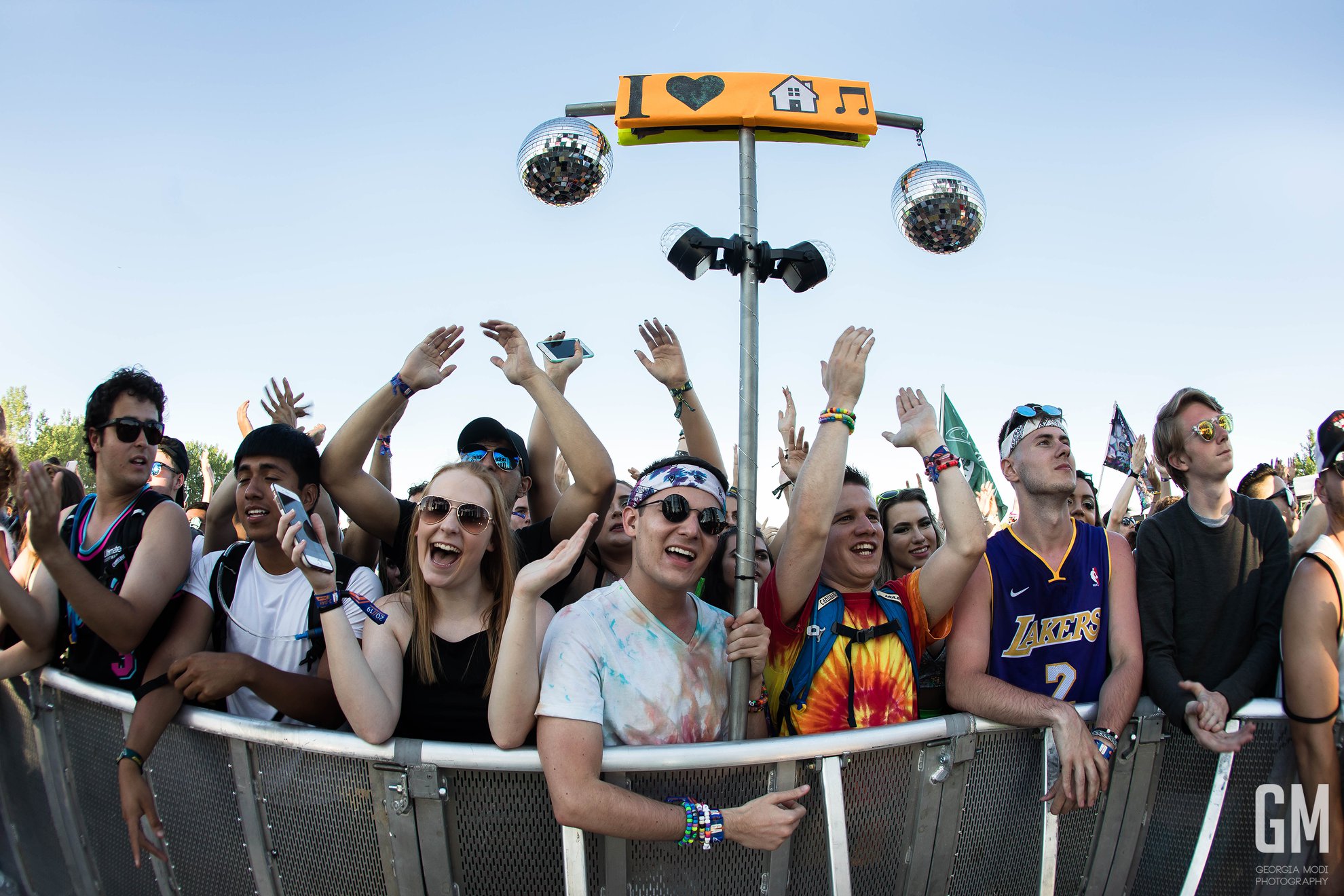 So who were some of the standout performances over the weekend?
On Friday, the Solstice stage opened late and was finally ready at 3 PM with a performance by CID. With a happy, summertime vibe to his music, he was the perfect way to kick off this weekend on a hot and sunny day. While Audien, Ghastly, and Galantis continued the party at Solstice, Equinox hosted all kinds of bass music, with Space Jesus and Dubloadz performing some of my favorite sets.
The Hangar was taken over by Anjunabeats while The Function kicked off a long weekend hosting a variety of house music. To close the night, Solstice Stage headliner Zedd absolutely blew me away. Seeing the stage in its full glory once the sun went down was unforgettable, and Zedd played like he was trying to prove his worth to an entire industry after the drama that had been sparked by Matthew Koma a few days prior.
Saturday brought much more comfortable weather and more amazing performances.
Local favorites Birthdayy Partyy had an impressive crowd for their set at Equinox, which was followed by 1788-L, G Jones, and more. Solstice hosted a variety of music from Two Friends to Yellow Claw to Alan Walker, and was packed to the brim with attendees on its busiest day of the weekend. Bass Kitchen took over the Hangar, which seemed like it was hosted by Subtronics and Blunts & Blondes given that they played for a combined three hours on the day. I'd say the highlight of my Saturday was the AMF hosted lineup at The Function stage – specifically performances from Noizu and Dombresky.
One of the things I was most looking forward to on Sunday was GTA's Purple Set at Solstice, which was a rare house set from the trap duo.
In fact, GTA even played a two-hour surprise house set at the Corona Beach stage later that day. GTA finished their awesome set at Solstice by passing off the mic to Chris Lake, who released one of their first house productions, "People Boots", on his label in 2012.
Dillon Francis and Troyboi were other highlights on this stage, as well as Kaskade's last-minute set to replace Martin Garrix. Equinox was again bass music heavy this day, with some of my favorite sets coming from Rusko, Herobust, and fan favorite GRiZ. Latmun, Nora En Pure, and Claptone kept the vibe going at The Hangar. Previously forecasted to rain on Sunday, the weather at SAMF stayed dry and pleasant all weekend.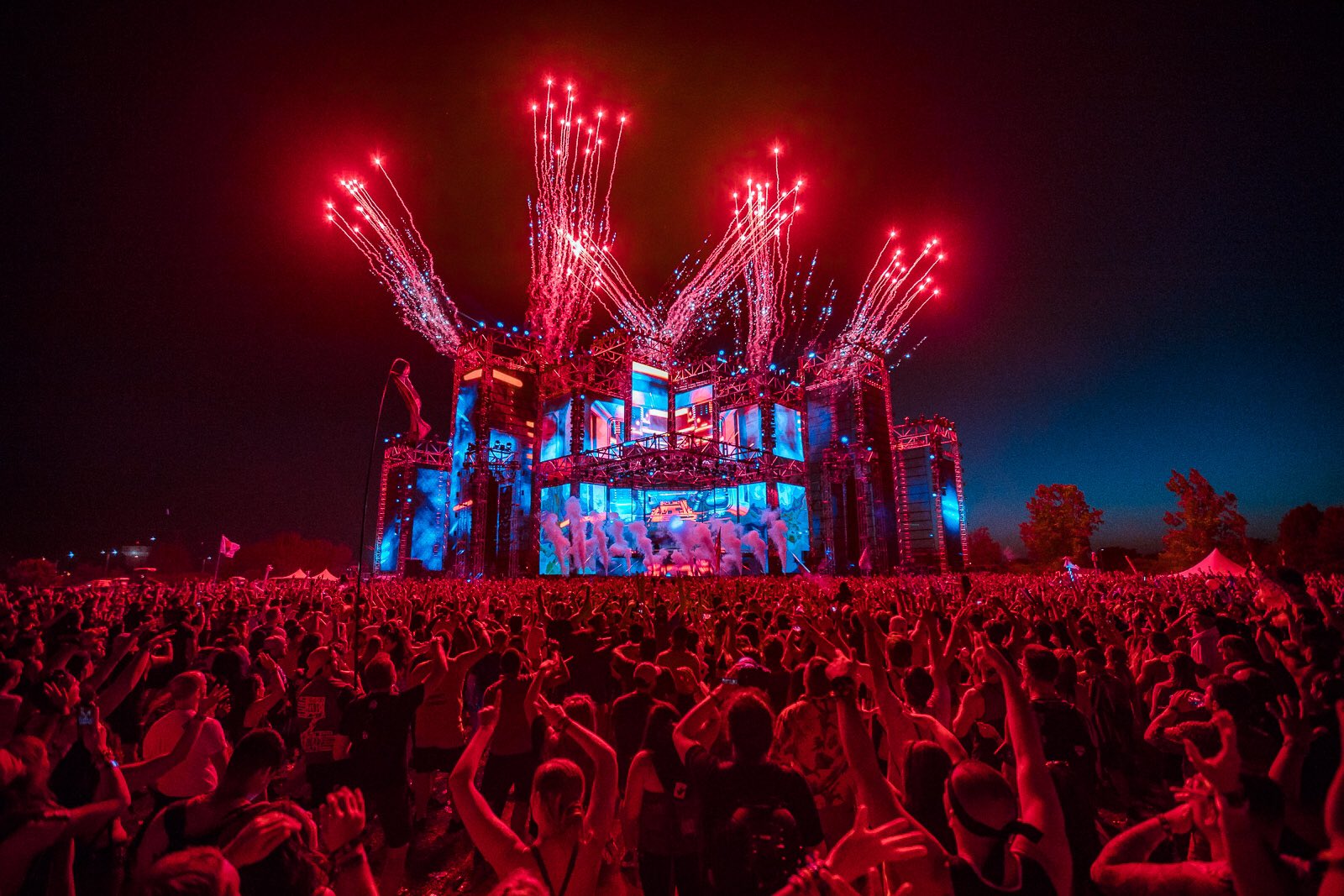 From Soldier Field to Adams-Medill Park to Hoffman Estates, SAMF has never failed to be a highlight of my summer.
I'm always proud of the fact that I've attended every year of Spring Awakening. While we all might have preferred one of the previous locations, the bottom line is that you missed out if you chose to skip this year's edition of Spring Awakening. If you lean towards the mainstream side of the electronic dance music spectrum, SAMF always gives attendees an experience that's worth our money and time (if you're more on the underground side, check out Obscure).
If you go into Spring Awakening with a positive attitude and a solid group of friends, it's really hard to have a bad time here. React Presents consistently brings us great artists from a variety of genres along with amazing production. The main stages are awesome, and there's a variety of smaller stages as well where you can discover new music and support local talent.
With another year completed, I'm already finding myself looking forward to next year's SAMF. Where will it be held? Who's gonna be on the lineup? We'll have to wait months to find out, but I know for certain that myself and thousands of others can't wait to go back.
---
Follow Spring Awakening on Social Media:
Website | Facebook | Twitter | Instagram | YouTube