Calling all dubstep fans from all across the world, Subtronics' new EP is a call to arms for anyone who wants to join his Cyclops Army.
---
Pittsburgh native Subtronics has solidified his spot in the upper echelon of the bass music scene with his signature sound in tow. Many were first introduced to his heavy hitting bass lines and glitchy melodies through his SoundCloud and overtime he gained an ever loyal fanbase, rightfully naming them his "Cyclops Army". Now, Subtronics has released his new EP Cyclops Army, complete with four tracks boasting glitchy, deep, and thundering tunes.
Over the past few years, Subtronics has grown to become a household name for all who love deep and explosive bass music. His jaw-dropping, bass face-inducing music has commanded crowds from Lost Lands to Red Rocks while also stunning us on his mixtape series Now That's What I Call Riddim. Now reaching its fourth volume, the latest installment gave the world plenty of new music and a sneak peek at tracks like "Loopholes" that were IDs in the mix but now officially released.
Kicking things off for the EP is the title track "Cyclops Army," which is full of power and accompanied by deep wavy bass lines and chops. Up next is "Glitch Fight," complete with a signature stomping bassline and glitchy overtones that make it guaranteed to be a festival favorite this summer. The third track off the EP, "Loopholes," comes in with animated dialogue and a bouncy bass drop that is sure to get a crowd dancing harder than ever before. Closing out the EP with another masterful track, Subtronics has gifted us with "They Call Me" to finalize the call to arms for his Cyclops Army!
Go ahead and give the full EP a listen on Spotify below or via your favorite streaming platform today! 
Stream Subtronics – Cyclops Army on Spotify:
---
Tracklist:
Cyclops Army
Glitch Fight
Loopholes
They Call Me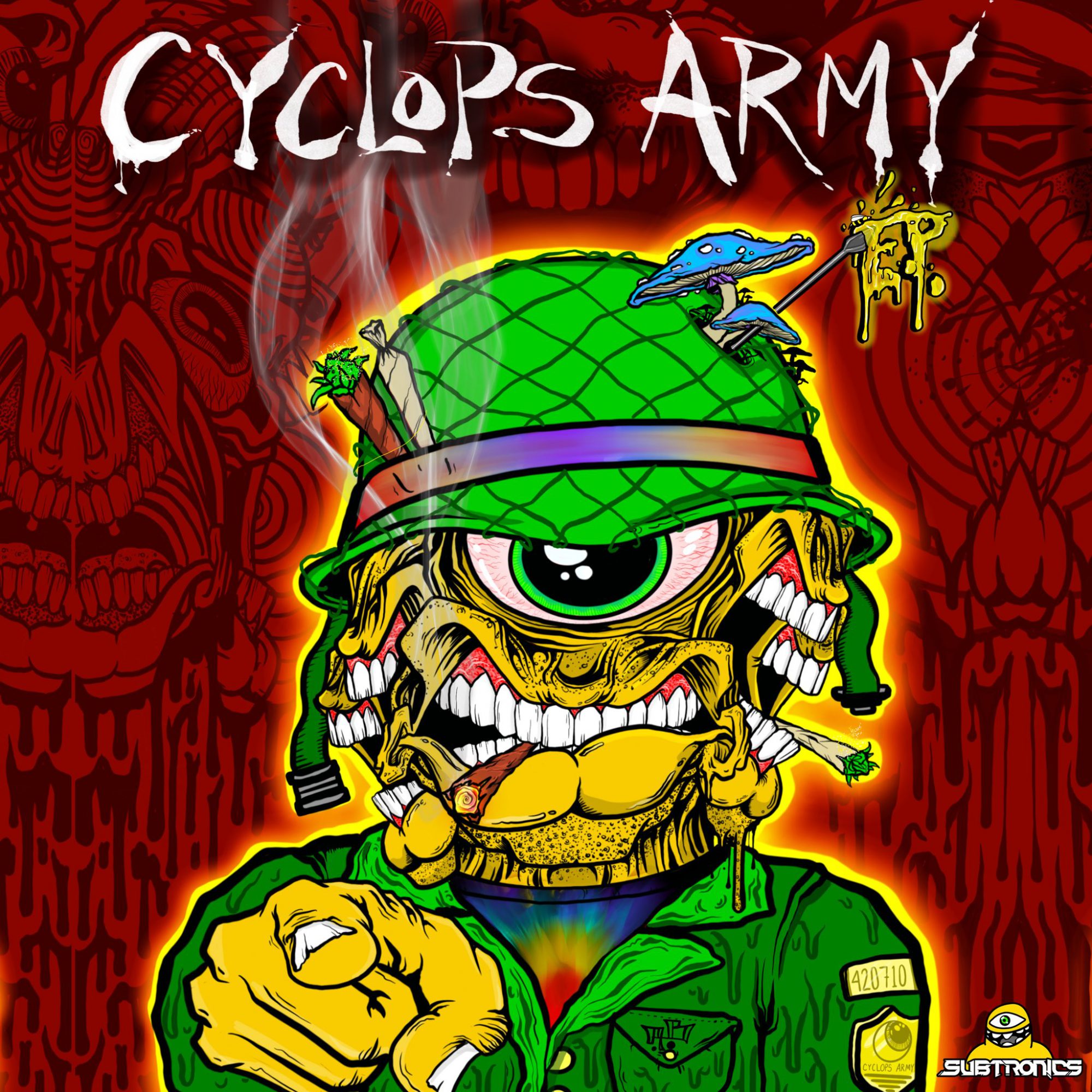 ---
Connect With Subtronics on Social Media:
Facebook | Twitter | Instagram | SoundCloud