Insomniac and OCESA have teamed up for the debut edition of Beyond Wonderland Bogota this November.
---
Update June 25: Pasquale Rotella has officially announced that Beyond Wonderland Bogota is a go and the website has updated to include information on tickets and more. Passes for the debut edition of the festival will be available on Tuesday, July 2 at 7am PST via their website. Stay tuned as the lineup and more information is still to come!
---
When powerhouse promoters Insomniac and OCESA come together to put on a festival, you know that it is going to be quite the experience. First coming together for the debut edition of EDC Mexico back in 2014, the two have seen tons of success with that annual festival while also bringing brands like Factory 93, Dreamstate, and Beyond Wonderland to cities South of the border. Now they've set their sights on Colombia as today sees the announcement of Beyond Wonderland Bogota.
Popping up this week with some official social media accounts, only sparse details exist about this brand new edition of the beloved Beyond Wonderland. What we have found out are some very crucial pieces though, as the festival is slated to hit the South American continent on November 9. We also know that Beyond Wonderland Bogota will be taking place at Parque El Salitre, which is a centrally located park in the nation's capital that hosts an amusement park with roller coasters along with a waterpark as well.
If the stunning editions of EDC Mexico, Beyond Monterrey, and more are any indication, then you'll definitely want to keep your eyes peeled to see what Insomniac and OCESA have up their sleeves. Stay tuned as ticket details, who will be gracing the lineup, and more are still to come for the debut edition of Beyond Wonderland Bogota!
Are you thinking about making the trek down to Colombia for the first edition of this festival? Let us know in the comments below!
---
Beyond Wonderland Bogota 2019 – Essential Info:
Date: Saturday, November 9, 2019
Hours: 2pm – 2am
Ages: 18+
Venue Address: Parque El Salitre – Bogotá, Colombia
Tickets: Available July 2 via Bogota.BeyondWonderland.com
Facebook Event Page: RSVP HERE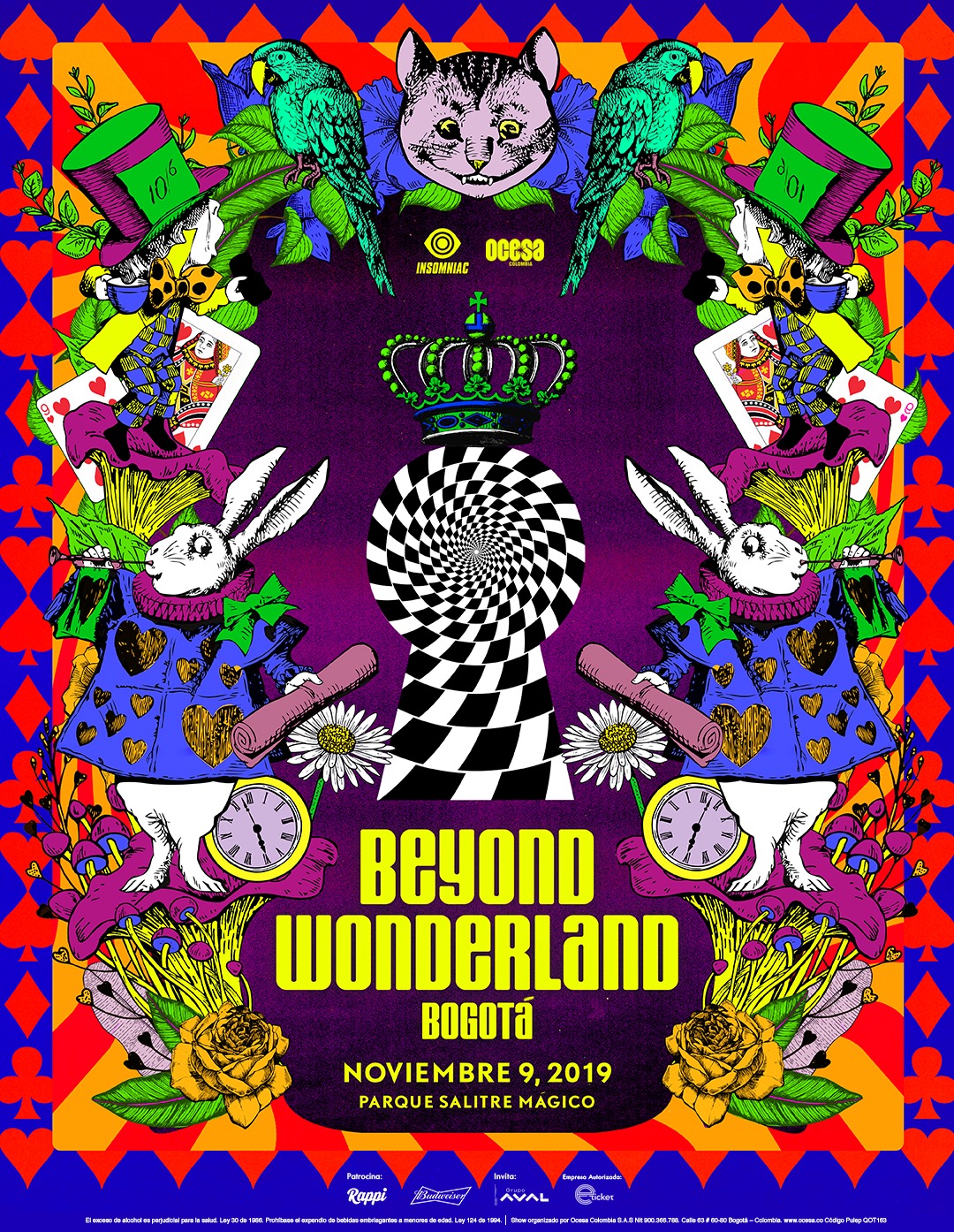 ---
Follow Beyond Wonderland Bogota on Social Media: