After a debut that was tons of fun but left room for improvement, Insomniac responded to the feedback and returned with an even better Camp EDC experience!
---
In 2017, Insomniac completely changed the EDC Las Vegas game by announcing that they would be adding a new experience to the equation: Camp EDC. Offering headliners the chance to camp at the Las Vegas Motor Speedway, it breathed new life into the festival and created an additional draw for many to attend.
Even though the inaugural edition made some magic and left a lasting impression, it wasn't without its problems. Issues that presented themselves ranged from power grid problems to a lack of bathrooms, and that's not even touching the lengthy wait to get into camping itself. So, with the feedback from last year in tow, Insomniac went back to the drawing board to make some changes and enhance the experience. Spoiler alert: They completely knocked it out of the park.
From the moment we set off to Camp EDC on Thursday, it was clear that the entire entry process was going to be far smoother than it was in 2018.
Inside the Camp EDC packet that was mailed out ahead of the festival were the proper credentials and information on how to arrive at the venue. That's where the first big change occurred, as Insomniac decided to split tent and RV campers with two entirely separate entrances. Long waits were no more for myself and most everyone I spoke to, and I was astonished that it only took our group of RVs around an hour to get into the campgrounds.
Since we were in RVs, we only heard in passing from tent campers that the check-in experience was mixed. Long lines for wristbands and check-in at certain times along with the lack of assistance for carrying things inside was a drag, considering many people left their wagons at home due to a ban on "dollies and hand trucks." At the very least, you'd think that Desert Rose (the VIP option) would have a dedicated concierge, considering the cost – but more on that later.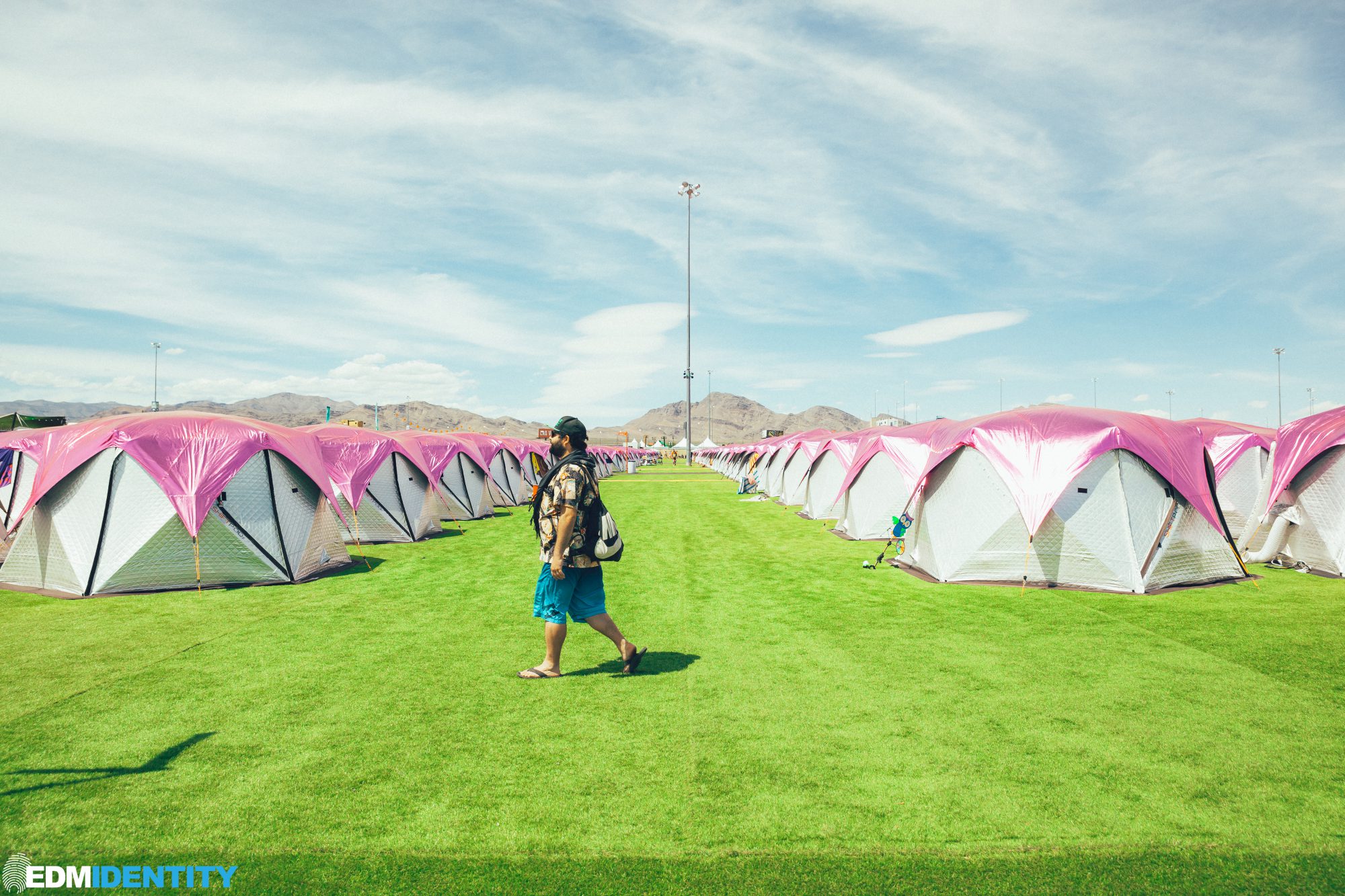 Once everything was set up properly on Thursday, we grabbed some much-needed Jello Shots and headed off to explore The Mesa.
Setting the tone for the entire weekend was a Thursday Night Kick-off Party that featured one of the hottest DJs in the house scene today… Fisher. Joined by other talented artists Latmun, Mele, Mason Maynard, and Little Fritter, headliners descended upon the new and improved heart of the campgrounds to get the party started right.
It was a bit chilly out (a sign of what was to come) but the DJs kept the crowd warm by throwing down some massive house tunes that really got everyone moving. Banging set after banging set, the party was a perfect way to welcome us all to the new and improved Camp EDC.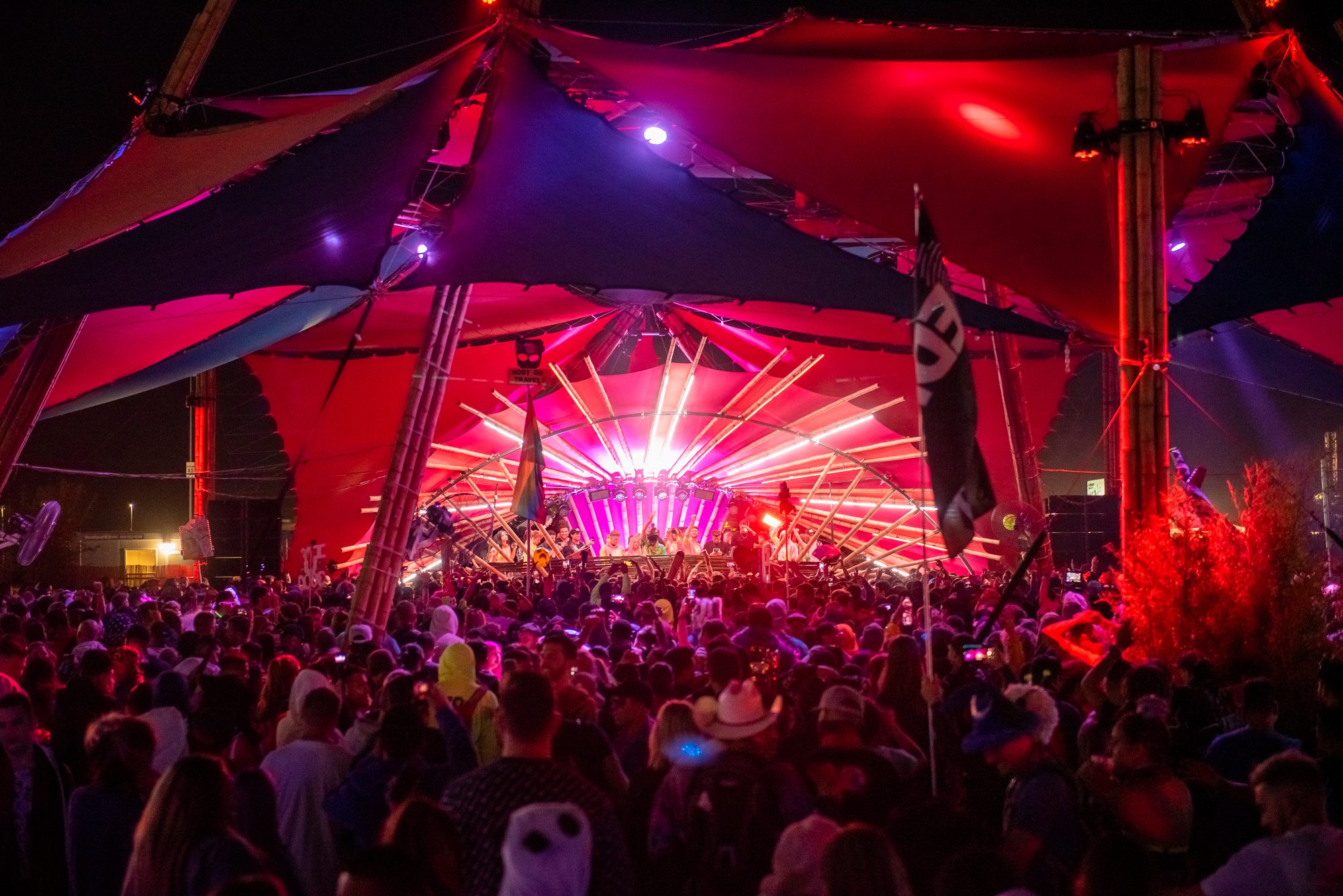 Camp EDC has truly become its own festival inside the festival.
From the moment the sun went down over The Mesa on Thursday night, that thought constantly crossed my mind over the course of the entire weekend. Camp EDC could really be its own festival, and that alone is something that Insomniac should be proud of.
I'm not kidding. What they have done with Camp EDC is on par with or even better than most camping festivals that are out there today. Insomniac knocked it out of the park in a way I imagine only they could by pairing world-class artists, plenty of activities and amenities, and high-level production elements into one package. If they made some minor changes, added more artists, and sold it as a standalone camping festival, I'd be stoked.
I think that was the most remarkable difference that I felt this year compared to last year: Camp EDC just felt polished. There was an increase in the acreage of turf, more signage, and it was clear that the grounds were far more finished. But the biggest reason I felt this way was because of the massive upgrade that The Mesa received.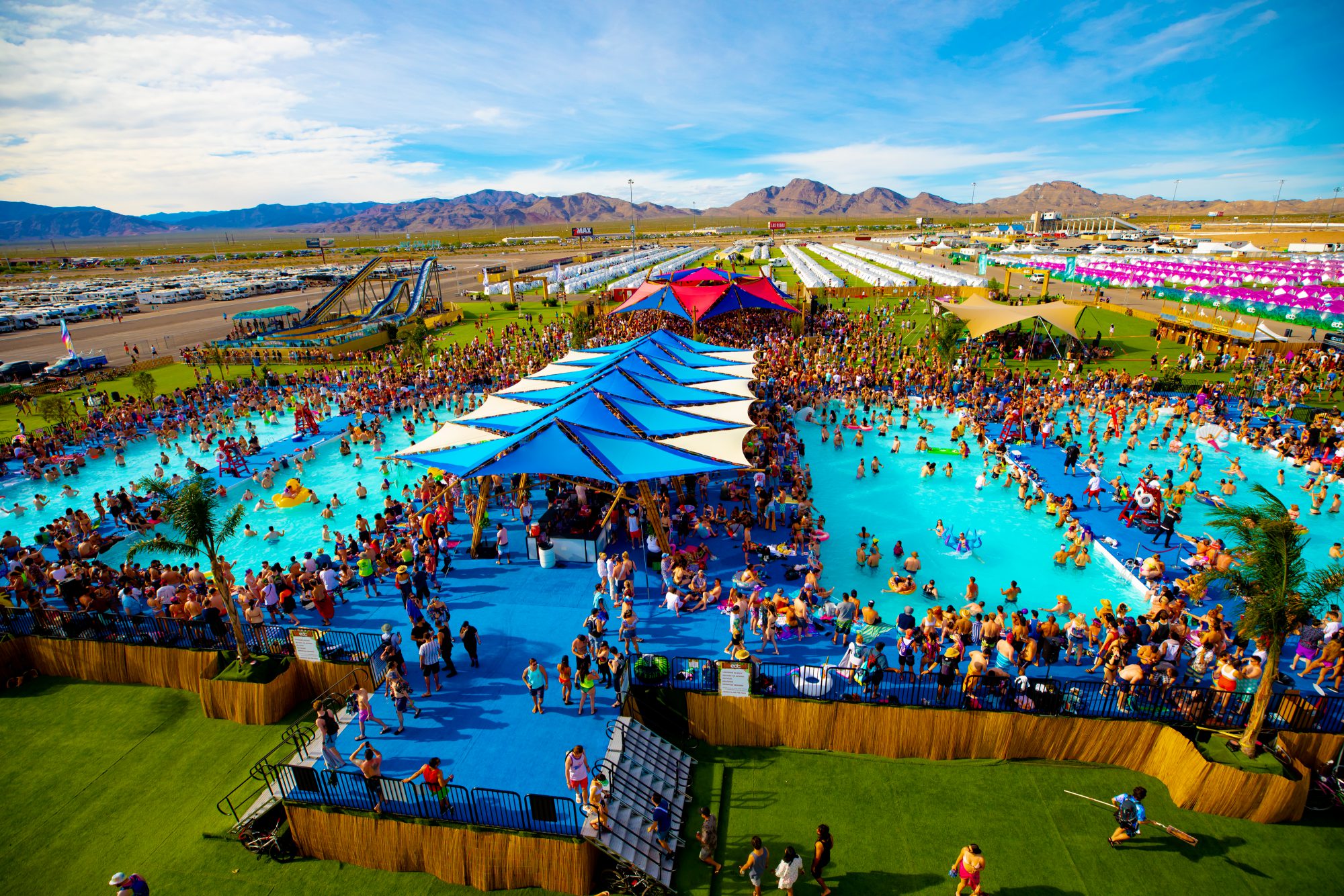 The Mesa stopped being a place you went to and became a place you wanted to be at.
While the morning hours were dedicated to sleeping and attempting to recover some of the energy zapped by the previous night, around noon each day I found myself wanting to go to The Mesa. Sure, the lack of aggressive heat played a part in it, but there was just so much to do and see and plenty more room for activities than in 2018.
The expansion of The Mesa and the move to a more centralized placement meant that it wasn't that far a walk from any campsite to get the party started. Whether you were heading over for some Goat Yoga, to grab a bite to eat, or to check out a set from one of the artists playing a pool party, it never took more than ten minutes.
Insomniac also completely overhauled the layout inside The Mesa.
The most noticeable change was the growth of the pool party area to encompass a larger footprint. Insomniac also gave headliners more shade and services for the festival in one centralized location.
Other things that I appreciated were the upgrades to the merch booth and general store, the increase in bars that had prices that weren't too outrageous, and the improvement to the vendor area that made it easier to navigate. The food lines still got hit hard during meal times, specifically during lunch, but that is a struggle that any festival faces when there aren't a ton of options to choose from.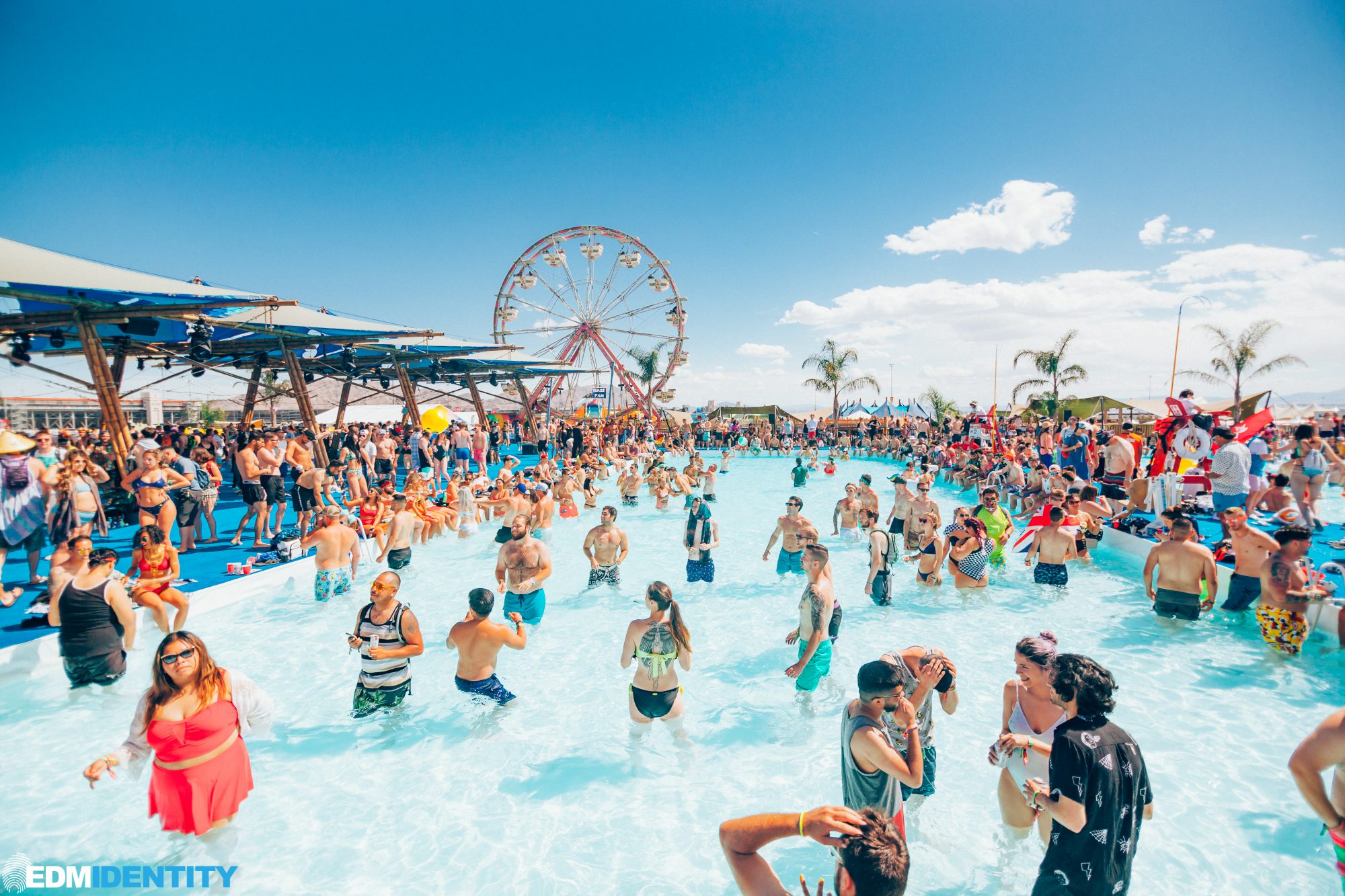 But of course, the best part of Camp EDC was the daily pool parties and after party sets that happened each morning.
Hosted by Insomniac Records, HARD Recs, and Bassrush Records, the three pool parties that went down were filled with artists that pulled out all the stops during their sets. I spent most of my time hanging out by the pool with my group and vibing out to whoever was currently on the decks. Some of my favorites from the weekend included JSTJR, Joyryde, Born Dirty, Walker & Royce, and Justin Martin.
Those who could muster up the energy after dancing the night away were also in for a treat, as the after party lineups brought some of the best artists to the stage. Exclusive only to campers, performances from artists like Brennen Grey, Noizu, Eli Brown, Artbat, and Solardo were tons of fun. Of course, I can't forget the magic that was a Kaskade Redux set, as well, which was extra special considering his set at kineticFIELD was canceled earlier that night.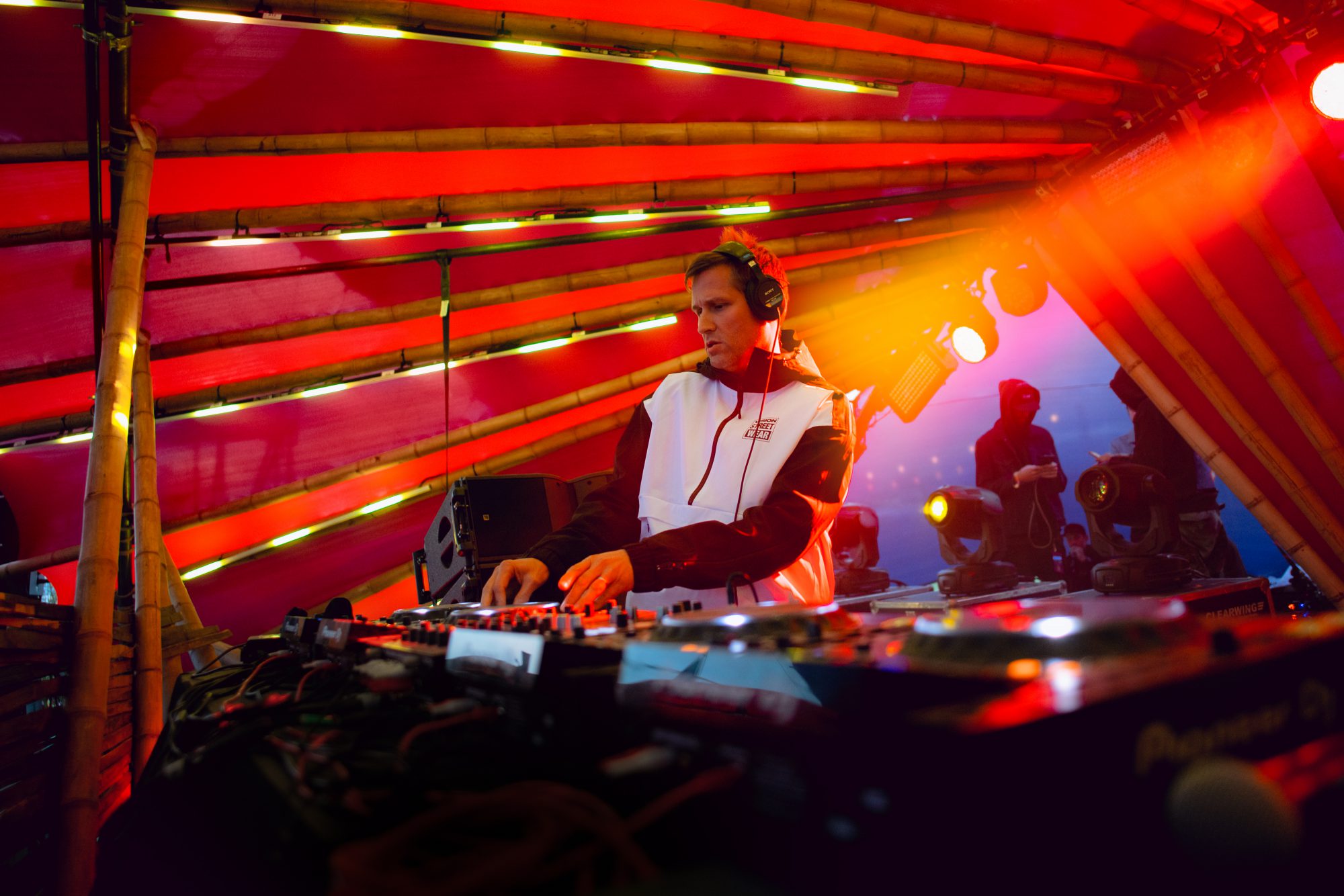 Although the experience was leaps and bounds better than the first year, there are still some changes that could be made in the future.
This year, there were actually plenty of bathrooms and showers spread around the campgrounds that were also some of the cleanest I've experienced at a camping festival. One change I would make to this, though, would be to increase the number of bathrooms in the areas closest to The Mesa. These typically were the most problematic as they had far higher levels of traffic and for men, they were woefully low on the number of actual stalls.
One of the big complaints that I did hear about was regarding a lack of a "quiet camping" area for those who had a hard time getting some rest. Earplugs only help so much, especially if you get placed in an unlucky spot right next to the booming sound system on The Mesa, so giving headliners the ability to select that would also be very helpful in the future.
While Insomniac insists that you need 75 feet of cable for the power option at Camp EDC, I think this is something that needs to be revised and adjusted.
Most RV rentals come with around 25 feet on board, meaning you really only need a 50-foot extension but most everyone I know didn't use the cable they purchased or used a much shorter amount. Everyone should come prepared with an extension, but if you end up with a shorter cable, I don't really think it would be the end of the world, either.
Power-wise, we never had an issue with the grid going out and that was also echoed by our friends who were camping in the ShiftPods. Granted, the weather was much cooler than last year, but Insomniac really did deliver on fixing that problem.
Finally, I feel like those who paid for Desert Rose didn't receive the most for their money compared to last year's edition. I don't think that the experience was bad for them by any means, but if you're paying for a VIP upgrade, it shouldn't lose enhancements like the exclusive bathrooms and showers. It would be great to see more tiers and the return of some special features to make that package more desirable. Perhaps that's what Insomniac is planning with the pods that were showcased in the Camp EDC 2020 area. Only time will tell.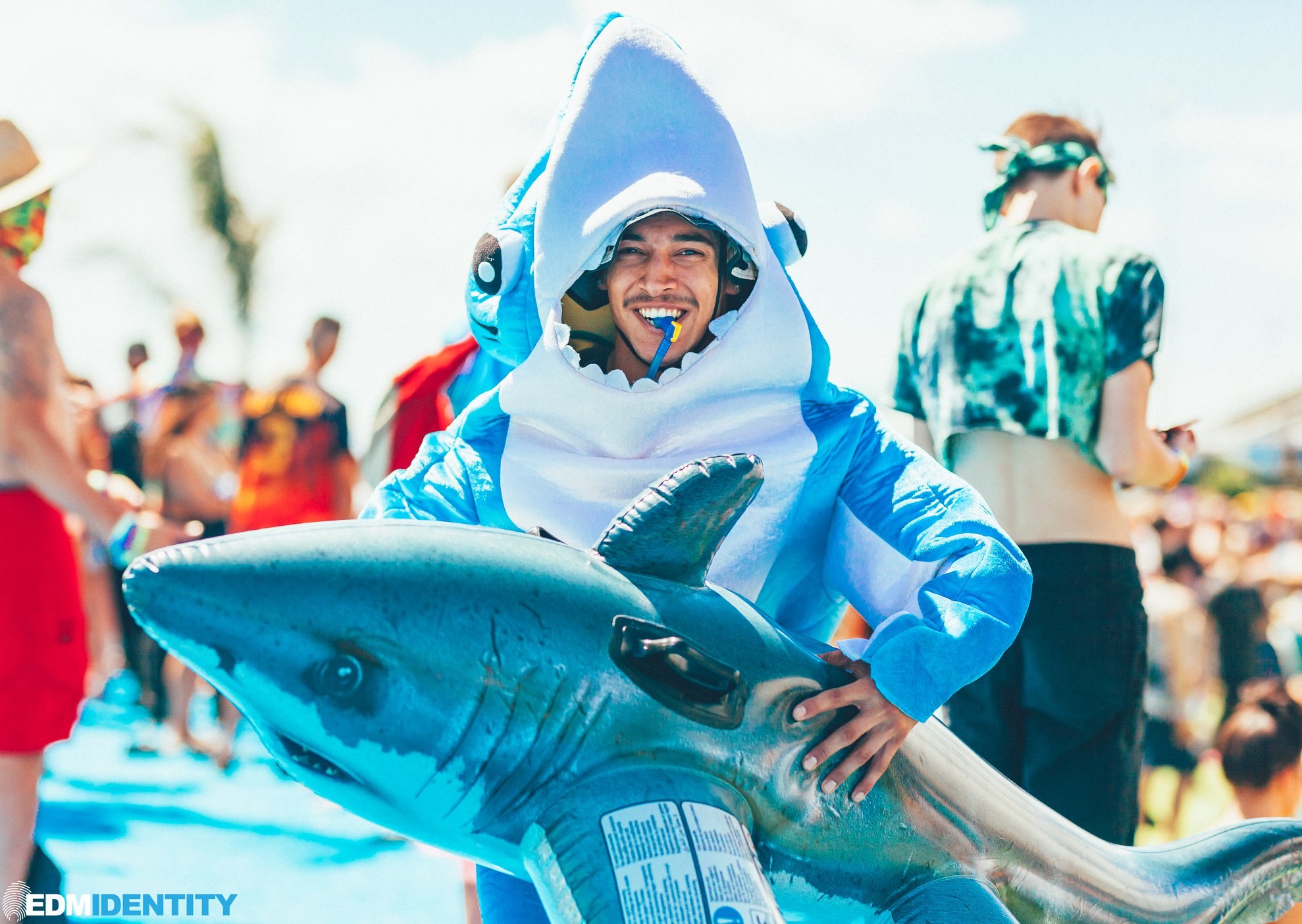 Overall, though, this year's edition of Camp EDC only further proved to me that this is the best possible way to attend EDC Las Vegas.
While Camp EDC changed the game last year during their debut, this year saw Insomniac double down on the experience and solidify it as one of the best things that has happened to the festival since its move to Sin City. After listening to the feedback and fixing the biggest issues from 2018, Insomniac hit a home run and left a lasting impression.
There is no doubt in my mind that this festival within the festival will be my home while attending EDC Las Vegas for years to come. I can't wait to see Insomniac continue to learn, grow, and upgrade different aspects in the future because this year was truly something special. See you all under the electric sky in 2020 – you won't want to miss it!
---
Connect With EDC Las Vegas On Social Media: