After dropping the dates for EDC Las Vegas 2020 earlier this week, Insomniac is giving Headliners living in the future a chance to purchase their passes today!
---
Ever since the final beat dropped and we left the Las Vegas Motor Speedway earlier this month, our minds have been fixated on all things EDC Las Vegas. There's just something special about spending the day at Camp EDC or dancing among 155,000 other ravers under the electric sky and Insomniac clearly has been feeling the same emotions we have.
Earlier this week Insomniac quickly announced the dates for EDC Las Vegas 2020, May 15-17, and paired it with a video that tugged at our heartstrings. Pasquale even followed it up with another tease where he went "Back To The Future" that sparked debates about a potential theme. But today, they've stunned everyone (including us) with the earliest chance to purchase tickets for 10th Anniversary of their arrival in Sin City. That's right, tickets for EDCLV 2020 are available right now!
Aptly named Future Owl passes, headliners from around the world can secure their trip to EDCLV 2020 today with a deposit of $10. The upcoming edition is sure to be one for the books as well as Insomniac is known for throwing down some epic anniversary celebrations like the one we experienced for their 20th Anniversary back in 2016.
"I didn't know what to expect when I brought EDC to Las Vegas back in 2011, but I'm so humbled by the way in which the city has wholeheartedly embraced the event, our culture, and the Headliner community that has called EDC home for the past decade. That midnight desert magic and those epic kineticFIELD sunrises are forever linked to the festival's DNA. I'm grateful for all the support we've received, and I can't wait to celebrate 10 years Under the Electric Sky."

– Pasquale Rotella, Insomniac Founder and CEO
Are you ready to experience EDC Las Vegas all over again as they celebrate 10 years in Sin City? Lock in your passes now for just a $10 deposit via the EDCLV Website!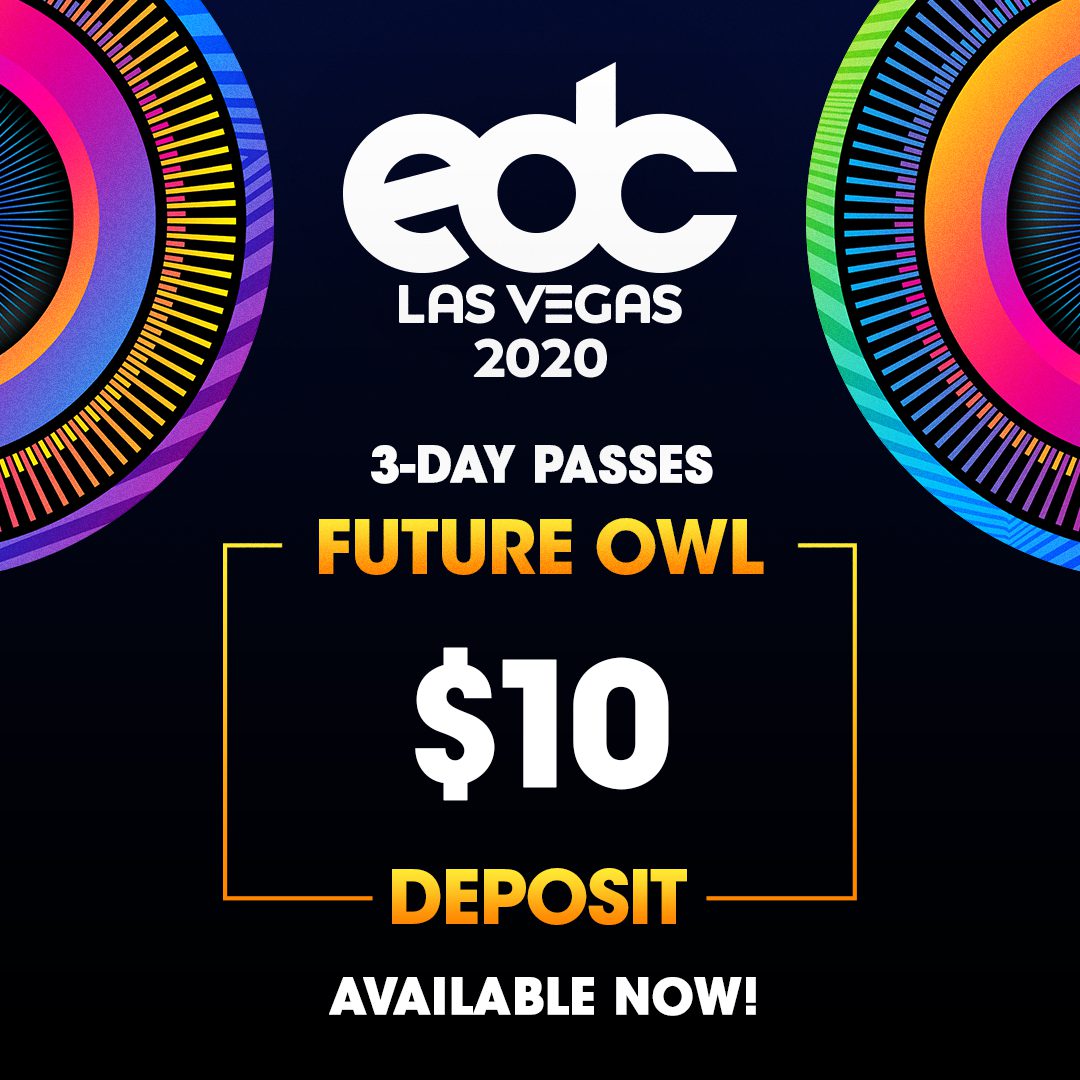 ---
Connect with EDC Las Vegas on Social Media: