Day two's lineup had us dancing well into Sunday, even with some weather complications.
---
After an exciting – albeit exhausting – day one, we headed back to the Speedway, rested and recovered, to take on Saturday of EDC Las Vegas. The lineup was stacked with artists we couldn't wait to see, so stacked in fact, that there were several overlaps on the schedule that forced us to make some tough calls.
Thankfully for those of us not camping, the Friday rush-hour traffic that plagued us yesterday was no longer and we had a pleasant and zippy drive to the Speedway. This allowed us some extra time to hang out and check out the venue pre-overlapping set times chaos. We decided to head over to the Rainbow Bazaar, which was stocked full of merch from colorful furs to glitter and face-bedazzling stations.
As the sun set over the speedway, our night began with Yolanda Be Cool at stereoBloom who started things off strong with their funky house set. Afterward, we headed over to neonGarden to keep the vibe going with Black Coffee before our three-hour-long marathon at circuitGrounds. There, Slander, Rezz and surprise guest Skrillex had us head-banging well into the night; our necks are literally sore as we type this!
Unfortunately, around this time the winds began picking up on the speedway and Insomniac closed down a couple of the stages and rides, including Kinetic Field where we were planning on catching Kaskade and RL Grime, as a precautionary measure.
Some headliners were initially asked to evacuate the venue but were then informed via the app that they could "re-enter the venue if [they] have left." Of course, many of them had already gotten on shuttles and headed back to their hotels by the time they saw the message. Thankfully, our group wasn't at Kinetic Field when the evacuation message was displayed, so we didn't end up leaving.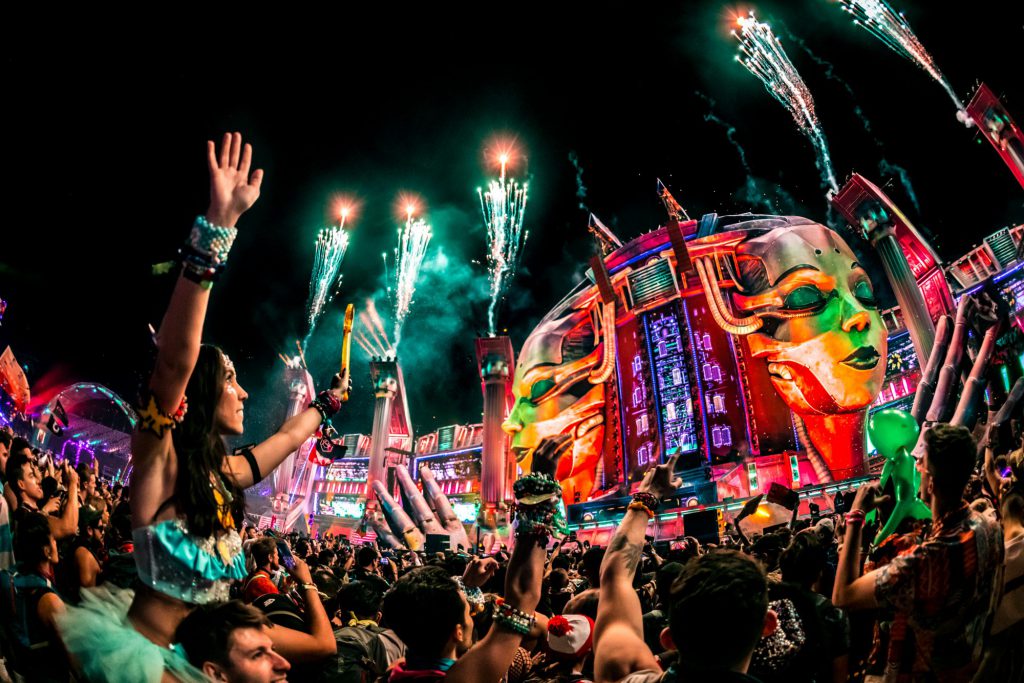 Although we were bummed about the set cancellations, we didn't let it bring us down too much. We sought refuge at the Parliament Art Car, which we were told is brought to Burning Man each year so is fully equipped to deal with even worse wind storms than we saw last night. We ended the night there with an electrifying b2b set by i_o and No Mana, followed by Sian and then ATTLAS b2b Rhett.
As for tonight, winds are supposed to be worse than yesterday but calm down by 8 PM. Hopefully, this means we won't have a repeat evacuation of last night but stay tuned and stay safe! Let's make day three count!
Did you miss out on EDC Las Vegas 2019? Check out the livesets now!
Which set was your favorite from EDC Las Vegas this year? Let us know who you caught in the comments below!
---
Connect with EDC Las Vegas on Social Media: