The EDC Las Vegas 2019 lineup is stacked full of talented artists. Don't sleep on these b2b sets that will dominate the stage at the festival this year!
---
With another massive edition of EDC Las Vegas on the horizon, headliners from all over the world are making their final preparations as they begin their trek to Sin City. Having announced a monstrous lineup back in March and following things up with a list of artists who will be dominating the art cars as well, if you're like us you've been studying this lineup closely over the past few weeks.
This year, there are plenty of b2b sets (and even some b2b2bs) that will surely keep you dancing along the way. To help you learn more about some of the top b2b sets on the lineup, we've compiled a number of them that have stuck out as special. Spoiler alert, Gorgon City b2b CamelPhat aren't on this list (they were featured in our top sets to catch).
Related: Looking for some beats to listen to? Check out the EDC Las Vegas 2019 Compilation!
Five b2b Sets That Will Blow You Away at EDC Las Vegas 2019
---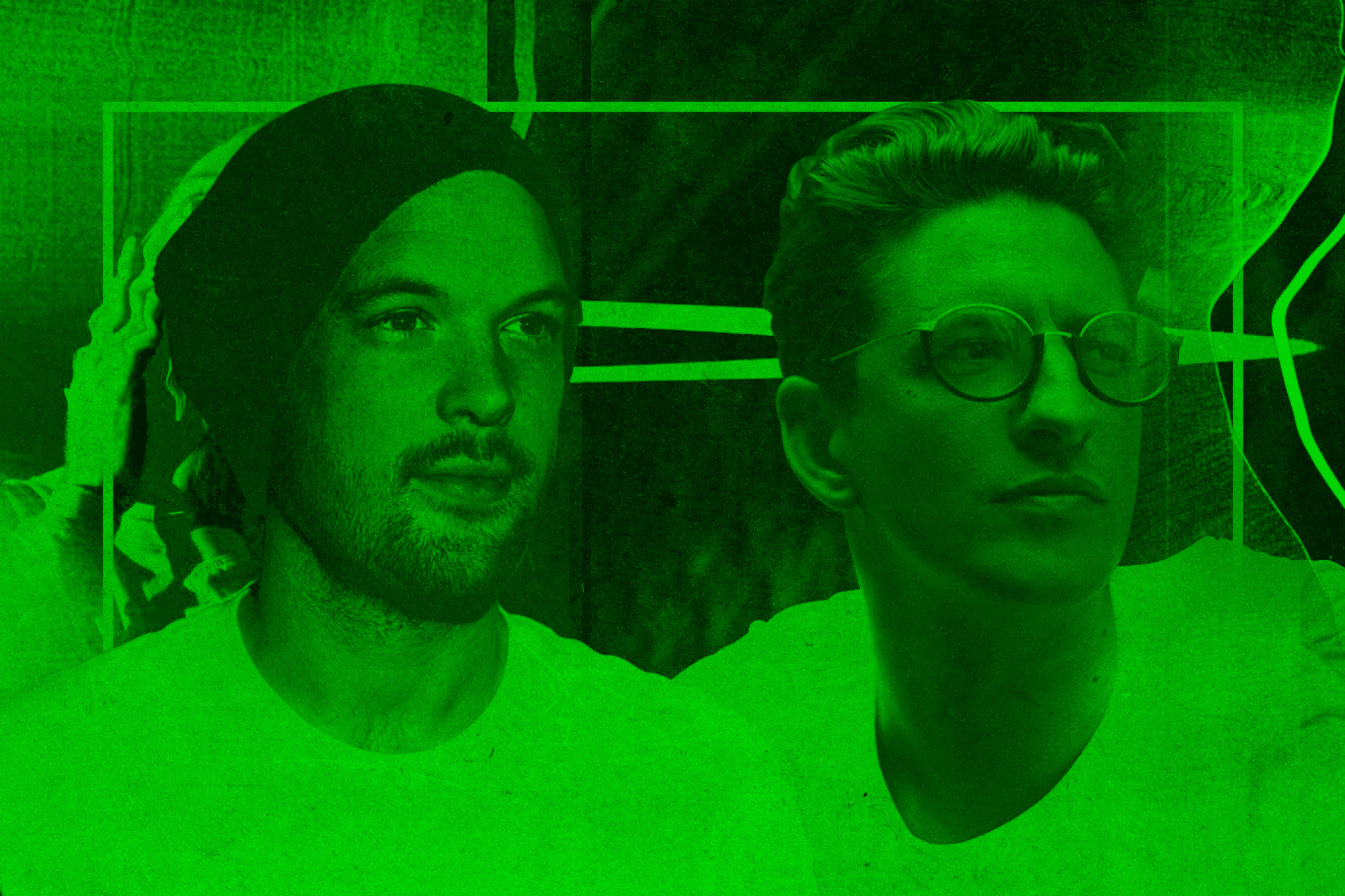 Skream b2b Rusko (Old Skool Dubstep Set)
Skream: Facebook | Twitter | SoundCloud
Rusko: Facebook | Twitter | SoundCloud
During the lineup reveal for EDC Las Vegas on Night Owl Radio, the first track that popped up for the bassPOD was a remix of "In For The Kill". While many were saying that it was confirmation of Skrillex, anyone with a trained ear knew that it was, in fact, the Skream remix. I actually had to do a double take on it and give it a second listen because I couldn't believe my ears, but that was when I remembered that Skream had tweeted a hint that he might return to is roots and do a dubstep set this year.
So when it was officially announced that Skream was going to be playing a set with Rusko that was focused solely on Old Skool dubstep, I was through the moon with excitement. Both artists were pioneers of dubstep, with Skream's "Midnight Request Line" being a key to introducing more melodic elements to the genre and Rusko's OMG giving us gems such as "Woo Boost" and "Hold On".
This isn't just one of my top b2b sets you need to see, no… it is actually my #1 set to catch for the entire weekend. Aside from these two legends taking us back to an era of dubstep that many have never even experienced, it's also a set that is far rarer than anything else announced at EDCLV 2019.
---

Eli Brown b2b Mason Maynard
Eli Brown: Facebook | Twitter | SoundCloud
Mason Maynard: Facebook | Twitter | SoundCloud
Two of the rising stars in the house music scene that I've been listening to a lot lately have been Eli Brown and Mason Maynard. So when it was announced that the two would be playing a b2b set at EDCLV I was stoked since I know that this will be one hell of a good time to get down and dirty on the dancefloor.
Mason Maynard has been dropping some serious tunes lately and his sets have been equally infectious, having played at CRSSD Festival and other notable shows as of late. Adding fuel to the fire is Eli Brown, who recently blew us away with his tune "Muscle Car".
Both artists have dropped some tunes that were absolute jams on the EDC Las Vegas 2019 Compilation this year, and I can't wait to see what they bring to the table at the festival. Don't miss their set on Friday as they'll be getting the weekend off to a great start!
---

Rinzen b2b Matt Lange
Rinzen: Facebook | Twitter | SoundCloud
Matt Lange: Facebook | Twitter | SoundCloud
If you're looking for a set that will whisk you away on a journey into the depths of melodic techno, then this b2b set that features Rinzen and Matt Lange is one you'll want to check out. On one side you've got rising star Rinzen who has been wooing me ever since my ears first picked up the sounds coming from his studio, and on the other is the well-established Matt Lange who has a storied career full of quality releases.
While both artists have their own unique take on dance music, their pairing on the lineup for EDCLV this year almost felt… natural. Their styles both lend well to storytelling through sound and the design of their sets is always precise in the direction they want to take it.
Both artists have left me thoroughly impressed when I've caught them solo, so I can't wait to see what they can do together behind the decks. Get a taste of what's in store below and make sure to catch the Parliament Art Car on Saturday for this epic b2b set during the mau5trap takeover!
---

Solardo b2b Idris Elba
Solardo: Facebook | Twitter | SoundCloud
Idris Elba: Facebook | Twitter | SoundCloud 
On one side of this b2b is a dynamic duo known for their crazy house sets and infectious beats, and on the other side is a man of many talents who has graced both the stage and the screen. That's right, I'm talking about Solardo and Idris Elba, one of the most anticipated house music sets of the entire weekend.
Solardo has been gaining some serious momentum in the house music scene over the past few years as they've ridden a seemingly perpetual wave of hit track after hit track. Whether it's collaborations like "Accelerator" with CamelPhat or solo releases like the recently dropped "Tango Wango," their music will surely get you grooving without a second thought.
While you might know him from his roles in The Wire and Thor, Idris Elba has a long history in the music scene that is just as impressive. As a producer, he has released some quality house tunes like "Badman" while also operating his own label 7 Wallace. On the DJ front he's left crowds impressed with sets at some of the worlds most prized festival and locations including Coachella, Creamfields, and Ibiza.
---

Layton Giordani b2b Bart Skils
Layton Giordani: Facebook | Twitter | SoundCloud
Bart Skils: Facebook | SoundCloud
Looking for your next techno fix at EDC Las Vegas this year? Then this b2b between Layton Giordani and Bart Skils will most definitely have you covered. Both artists call Drumcode their home while also creating some true magic in their respective studios.
One of the fastest rising stars on the label, Layton Giordani has continually left us stunned with his solo releases like "Body Language" while also dominating the decks at festivals like Awakenings, CRSSD Festival, and Minimal Effort. He'll be joined by Bart Skils who is an artist constantly on the cutting edge of the underground scene. Whether you've caught a set of his in the past or have danced the night away to his infectious techno tune "Your Mind," he's an artist you simply need to be listening to.
Check out their collaborative remix with Adam Beyer of Pete Lazonby's "Sacred Cycles" that is due out on May 24 and get ready for an epic dive into the depths of techno.
---
Connect with EDC Las Vegas on Social Media: