It was back in 2011 that Calvin Harris gifted the world with his smash hit single "Feel So Close"!
---
You know a song is a true nostalgia-filled classic when just listening to the first few seconds sends goosebumps down your arms. You start to think back to the great times associated with the track and it quickly brings you back to a happy place. For me, few songs are able to capture this feeling as well as Calvin Harris' 2011 hit single "Feel So Close".
Back in 2011, dance music was experiencing an enormous burst in popularity in the US. The airwaves were dominated by artists such as Skrillex, Avicii, and Swedish House Mafia, but none had as many massive hit singles as Calvin Harris. Already carrying two albums under his belt, he was gearing up for his third album 18 Months, which would truly change the path of his career forever and elevate him to top tier status in the music scene.
"Feel So Close" was released as the second single off the album and it did incredibly well, holding high marks at the charts all over the world. With a simple piano intro and catchy beat, the track also featured vocals from Calvin Harris himself, along with a drop that will have you feeling good and dancing away no matter where you're at.
I remember hearing this on the radio back in 2011, I was a graduating senior in High School so I automatically associate this with that time in my life. Fast forward a couple of years and I saw Calvin Harris for the first time at one of my first festivals, Hard Day of the Dead in 2014 and remember hearing this song and the nostalgic waves of senior year of high school began to pass over me. It was unlike anything else!
We're sure there are many other memories like this to such an iconic song, so take a listen and step back in time with "Feel So Close" by Calvin Harris!
Watch the music video for Calvin Harris – Feel So Close on YouTube:
---
Lyrics:
I feel so close to you right now
It's a force feel
I wear my heart upon my sleeve, like a big deal
Your love bows down, I mean surround me like a waterfall
And there's no stopping us right now
I feel so close to you right now
I feel so close to you right now
It's a force feel
I wear my heart upon my sleeve, like a big deal
Your love bows down, I mean surround me like a waterfall
And there's no stopping us right now
I feel so close to you right now
And there's no stopping us right now
And there's no stopping us right now
And there's no stopping us right now
I feel so close to you right now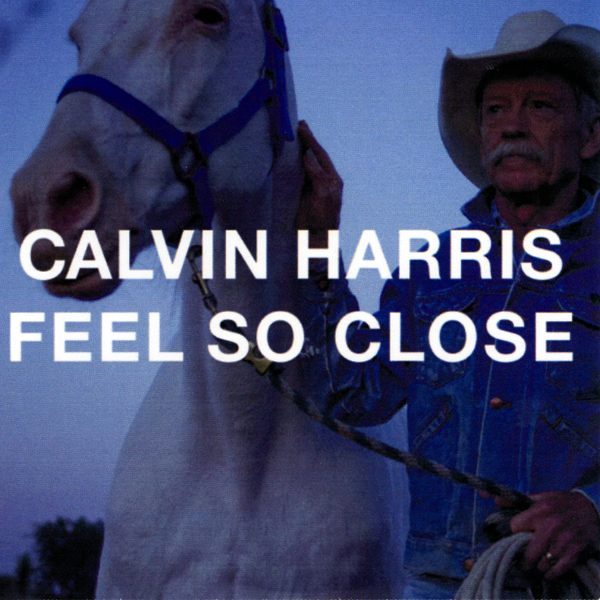 ---
Follow Calvin Harris on Social Media:
Website | Facebook | Twitter | Instagram | SoundCloud | YouTube