Sydney-based duo Electrocado has delivered another fantastic offering to feast your ears on with the Skin EP. Out now on mau5trap!
---
It was back in 2009 that Sydney-based producers Bill Day (Mr. Bill) and Ryan Whare (Ryanosaurus) first joined forces to become Electrocado. Known for blending elements of electro, glitch, and progressive to create a unique style that is simply infectious, they've consistently delivered quality originals and remixes over the years. Now, the duo has returned with a new release named the Skin EP that will surely tickle your fancy.
Released on mau5trap, the four-track Skin EP offers listeners a look not just at Electrocado alone, but also how they play with other artists in the studio as well. Kicking things off is "Kinetix" which sees them team up with Sylvain Carton on the tune that is full of twists and turns. This isn't your standard tune as it features a surprising Latin-influenced portion full of horns and flutes that will transport you to a Caribbean island before careening you back into electro bliss.
Next up is the VIP edit of "Dsco Cnt" that gives the previously released tune with No Mana an updated version with some extra added flair. The track features some funky basslines, a beat you can't help but tap your foot to, and some chopped vocals to tie the whole package together. Then, Electrocado teams up with another rising star in the scene, Julian Gray, for the aptly named "Yulian Yay". Filled with serene progressive vibes and a touch of that retro wave sound, it's a track that will have you feeling like you've been transported to a dystopian world.
Closing out the EP with an original all their own, Electrocado put their final imprint on the brain of listeners with "Post Beta". Clocking in at just over nine minutes, it shows off everything that this duo is about musically as it starts with progressive stylings before digging deep and picking up the pace with some electro grooves and glitchier elements before fading into oblivion.
Take a listen to Electrocado's latest EP Skin on Spotify below, download or stream a copy on your preferred platform, and let us know what your thoughts on the release are in the comments!
Stream Electrocado – Skin EP on Spotify:
---
Electrocado – Skin EP – Tracklist:
Kinetix w/ Sylvain Carton
Dsco Cnt (VIP) w/ No Mana
Yulian Yay w/ Julian Gray
Post Beta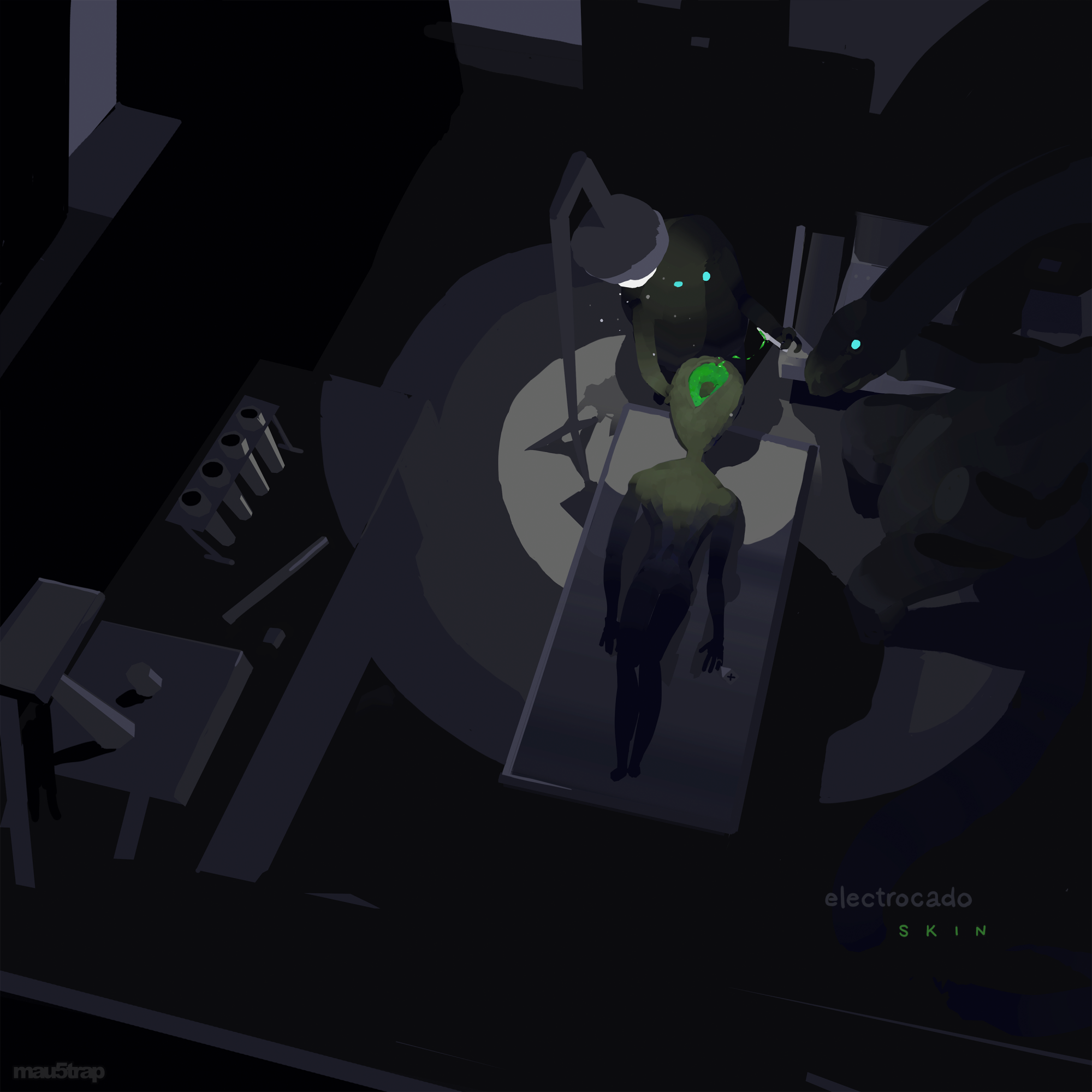 ---
Follow Electrocado on Social Media:
Facebook | Twitter | SoundCloud | Bandcamp