ATLAST stopped by to chat about his growth as an artist, recent remixes of iconic tracks like "Greyhound", and more!
---
One of the artists who has been quickly rising through the ranks of the electronic music scene in Los Angeles is none other than ATLAST. This graduate of ICON Collective continues to leave a lasting impression on listeners with his original tunes that will leave you in a state of shock like "Jailbreak" and his collab with HVDES, "Mind Control".
Fans of remixes will also fall deeply in love with ATLAST as he has put his touch on tracks ranging from Swedish House Mafia's "Greyhound" and Daft Punk's "Derezzed" to Skrillex's "Summit" and Kanye West's "Stronger". His performances are also a force to be reckoned with, taking the stage at an ever-increasing number of venues to take crowds on a journey to the depths of his sound.
Already coming in hot this year, ATLAST is clearly making all the right moves in 2019 and is showing no signs of slowing down anytime soon. We caught up with this rising star to get some insight into his past, present, and what he hopes to achieve in the future. Listen to his guest mix below and read on for our chat!
Stream EDMID Guest Mix 161 || ATLAST on SoundCloud:
---
Hey ATLAST, thanks for taking the time to chat with us today. Let's start off by looking back at when you first began. Who were some of your earliest musical influences and was there a moment you realized you wanted to pursue a career in dance music?
Thanks for having me! I am excited to do this! Looking back, I grew up on Rock n Roll and Metal, since my dad was a huge fan of Motley Crue, Guns N Rose, and Van Halen. Inhigh schooll, I was in multiple bands and was recording bands from around my area. After a while, I started to pick up production and started listening to more dance music including Deadmau5 and Skrillex. Then in 2014, I saw a video of Skrillex headlining a festival and knew that's what I wanted to do. The rest is history!
As a graduate of ICON Collective, what is one of the biggest lessons that you learned while attending courses there that sticks with you to this day?
There were so many courses that I was able to do at Icon. The one that stuck out most was Art of Flow. That class was amazing and helped a lot with finding my inspiration from everyday things and not losing hope when I'm not creative. It helped keep my anxiety low and how to keep my mood up even when I wasn't working on music. Also, taught me how to access my true self and create music true to me rather than chasing trends!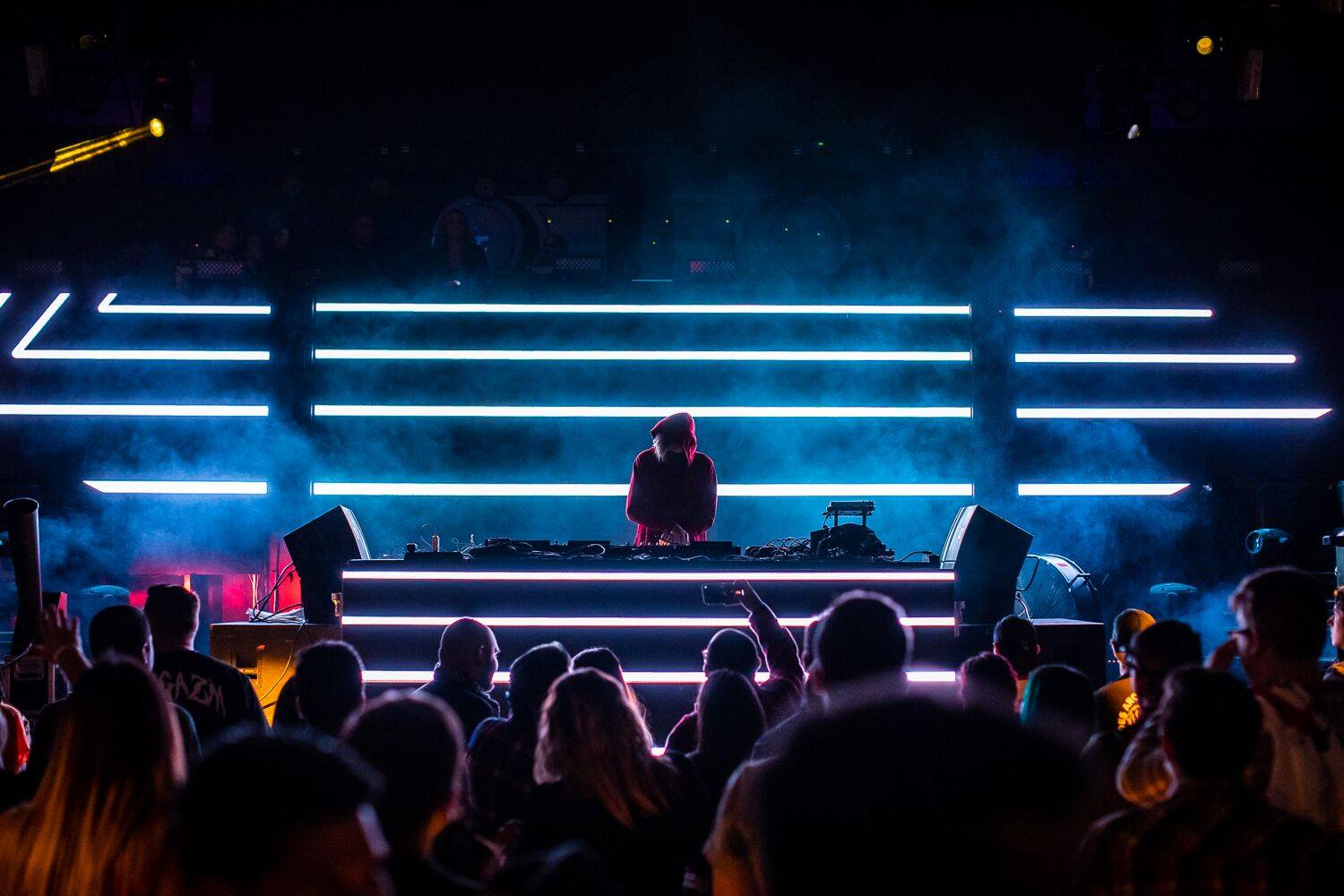 Over the past few years, you've dropped some original releases and collabs that are absolute stompers. When you're sitting down and starting to produce a tune do you have a certain flow you have to get into? What's your process like?
It's so random. I have had a lot of success getting music done when I put on a movie on my second monitor in the background with the volume off and just write to different scenes and also just to have some visual stimulation in the background. My producing process is pretty simple. I usually start with drums, then move onto the basses/subs, and then build out the song. I have a trick that I have been using for a while, which is if the drums have a cool groove and the basses are simple enough, then I know it'll be a good song and then I can move on and fill out the song!
You've released plenty of remixes of tracks like "Greyhound", "Derezzed", and "Summit" this year already that have blown us away. How do you decide which tracks you want to put your touch on, and do you approach these productions differently than originals?
Thanks so much! Those were so much fun! It really depends on my mood and songs that shaped my musical journey and which gave me feels when I first listened to them. I usually don't approach them different unless I have an acapella. I love working with acapellas so I can change up the chord progressions and make it my own rather than the bootlegs which that isn't fully possible without it sounding weird. I try my best if I dont have the stems/acapella. [Laughs]
What has been the biggest struggle that you've faced so far in your career and how have you battled it or overcome it?
Luckily I am still pretty early on in my career and haven't hit many roadblocks yet but one thing that I would say is age. I am still not 21, turn 21 in April. It's not that much of a setback, but for a while, people weren't taking me or my music seriously and just said that I have time and not to push myself to "make it". Also being kicked out of clubs after I play my set was a little weird and not fun, but with time that'll change.
If you could take the stage and play a set anywhere in the universe, where would it be and why?
Ooh, I like this question! Since I have watched so many live sets of Ultra Mainstage, I have to say I'd love to close out Ultra Miami Main Stage, that would be insane! I have seen so many of my favorite artists play on that stage and it would be a dream come true to be able to have the opportunity to do that and check it off the bucket list. Also, another would be to play the midnight NYE set for SnowGlobe in Lake Tahoe!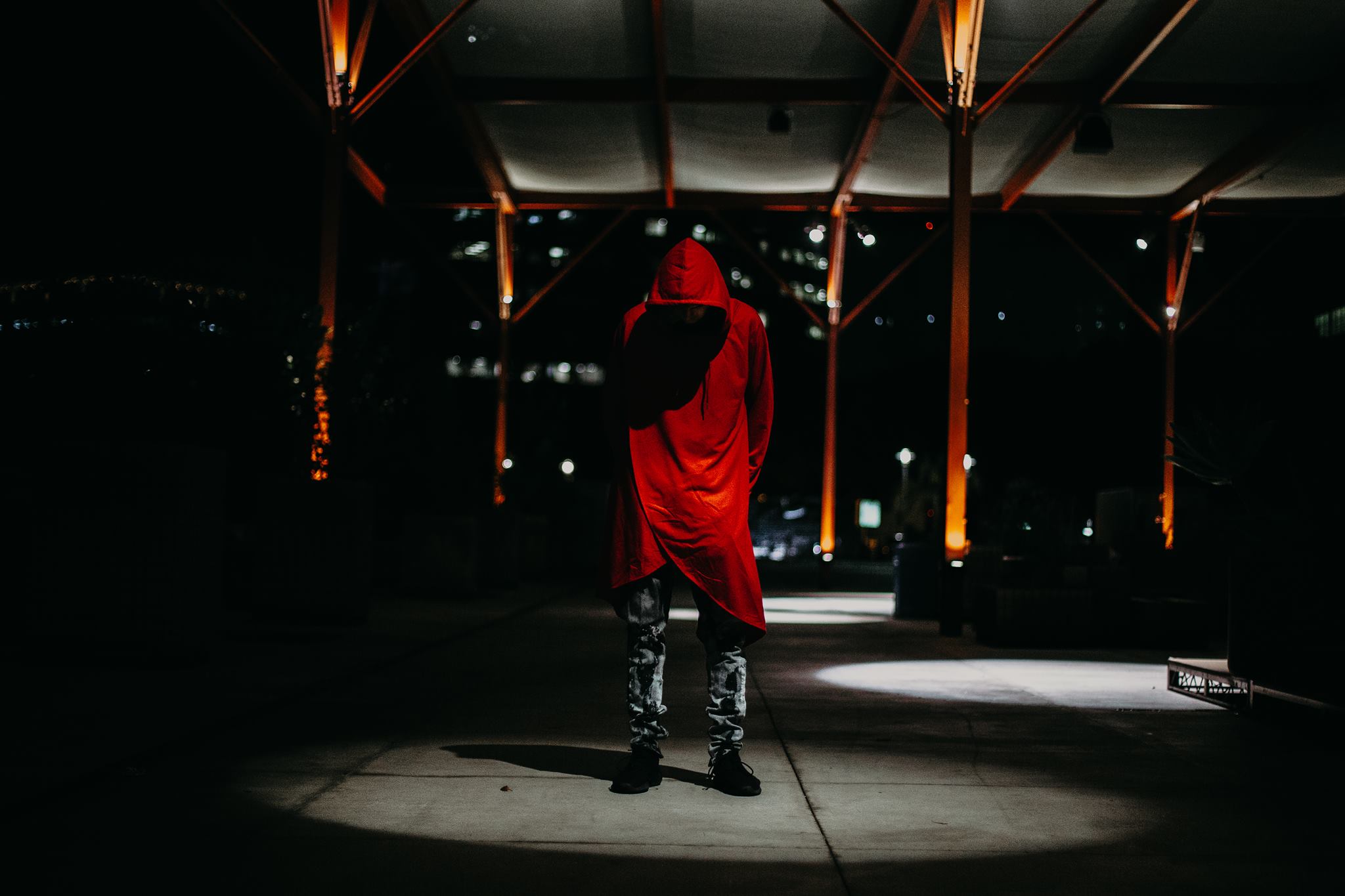 Outside of producing and playing music, what are some things that you do in your free time?
I'm so bad since I'm always inside and trying to work on music as much as possible. But those times that I'm not inspired, I play Fortnite with friends, watch Netflix, and go on hikes every once in a while. Need to find time to work out more! [Laughs]
Finally, what are some of the goals you hope to achieve in 2019? Are there any upcoming releases on the horizon we should keep an ear out for?
2019 has been crazy so far! So much has already happened that I never thought would happen that fast so it's hard to say what my goals are for the year. My main goal is to grow my project and interact with my fans as much as possible. I'd love to end the year with playing SnowGlobe in Lake Tahoe and playing more shows since they are always a blast!
I'd love to work with artists like Whipped Cream, 1788-L, Black Tiger Sex Machine and more artists in that realm. I've got a lot coming that I can't really speak on yet, but I have a collab with one of my favorite up and coming producers, coming out on one of my favorite labels in May, which will be sick!
---
Follow ATLAST on Social Media:
Facebook | Twitter | Instagram | SoundCloud