Delta Heavy just dropped their latest album Only In Dreams and they took some time to chat with us about the tracks, how they approached collaborations, and more!
Delta Heavy is made up of dynamic duo Ben Hall and Simon James who first met in college and have been making music together ever since. Over the years they have risen to the top with their unique style while releasing plenty of quality tunes along the way. Their debut album, Paradise Lost, was released back in 2016, but they haven't slowed down yet as they've gone on tour and now have a new album for your listening pleasure, Only in Dreams.
Inspired by the idea that everyone experiences music differently, Only In Dreams has already exceeded the expectations of tastemakers in the scene. The title centers around the very ubiquitous nature of dreams while also showing that they'll continue to explore new reaches of Drum and Bass. With an ever-evolving sound, Delta Heavy continues to find themselves at the forefront of the bass music scene and leading the charge into the future.
Download or stream Only In Dreams on your favorite platform and keep reading to learn more about their experiences, collaborations, and so much more!
Stream Delta Heavy – Only In Dreams on Spotify:
---
Thanks for taking the time to chat with us. So you've been on your tour since the beginning of February and have a show literally every week. Is there a particular show or festival that you're excited for?
Yeah, we're very excited for the Australia and New Zealand leg of the tour, where Ben is actually right now, particularly the New Zealand shows which were sold out. It's a really cool place to play lots of energy, lots of enthusiasm and yeah, it's gonna be really cool to go back there and play the new album.
You single "Take Me Home" is a bit contrasted to your collaboration with Zeds Dead. Can you tell us a little bit more about the inspiration and direction for that track?
The only inspiration that sort of kicked it off was that I wanted to do a vocal effect like the Imogen Heap, "Hide and Seek" track that she does on that track which is like a vocoder kind of effect. I don't think anyone's really done that in bass music that I can think of, so it was something that I wanted to try to capture. In the end, once we got such a beautiful vocal from Jem Cooke it really created such an amazing vibe and we just really built it around that. I think there's so many sort of different layers to the track. It's kind of gentle and beautiful at times, a lot heavier at others. There's an awful lot going on and a lot of sort of development so it's one of our favorite tracks from the album.
I haven't heard the full album but definitely one of my favorite tracks too. Jem Cooke was featured on another track that you made back in 2017. Now that you both have a lot of experience. What was it like to have your second collaboration with her after you both have grown and developed so much?
It's great, I see her fairly often working together and writing, and we've been working for a while. This track just kind of clicked and she's a lot of fun. She's a great writer and an amazing singer. So it's cool to reconnect and finally be able to get something else out there. And she's obviously had her own sort of big success really, with working with CamelPhat. So yeah, it's been really it's pretty cool to kind of work there again and getting this track out.
Your second full album, Only In Dreams is out now. Can you share what inspired the title and theme of this album?
There was no real concept of the album before we wrote it and it was only our intention to just write a load of tracks and make each track as good as it could be so they could hold up on their own. It was only once we put all the tracks together that we came up with the concept and the title of Only In Dreams. Ben and I came up with similar titles independently so we felt like it was definitely the right direction to go. It kind of reflects a lot of the concepts that we use when we're songwriting because we relate to dreams a lot.
I think a lot of the kind of sounds and concepts that we use with our music, we like them to be slightly otherworldly and have a feel of being beyond the horizon, which I think is exactly where dreams are. It just felt like that was a topic that has crept up again and again in our songwriting, and when we're talking about the music it just felt like it was the right title for the album. I think it's also a good point of view and Only In Dreams reflects how everyone can listen to music differently in their own mind. So it's referencing not just how we're projecting the music, but also how it can be heard.
Wow, that's really cool. You just recently celebrated 10 years of making music and that's quite a milestone. What are three lessons that you've learned in that span of time?
Work hard, don't be complacent, and be nice to people. I think those are three life lessons as much as three lessons that we've learned in our job, but especially since we're self-employed and work with so many people around the world. It's just important to remember that you've got to be nice to everyone and that things won't just come to you. You have to sort of make them happen, so when things are going well just keep doing what you're doing and don't put the brakes on.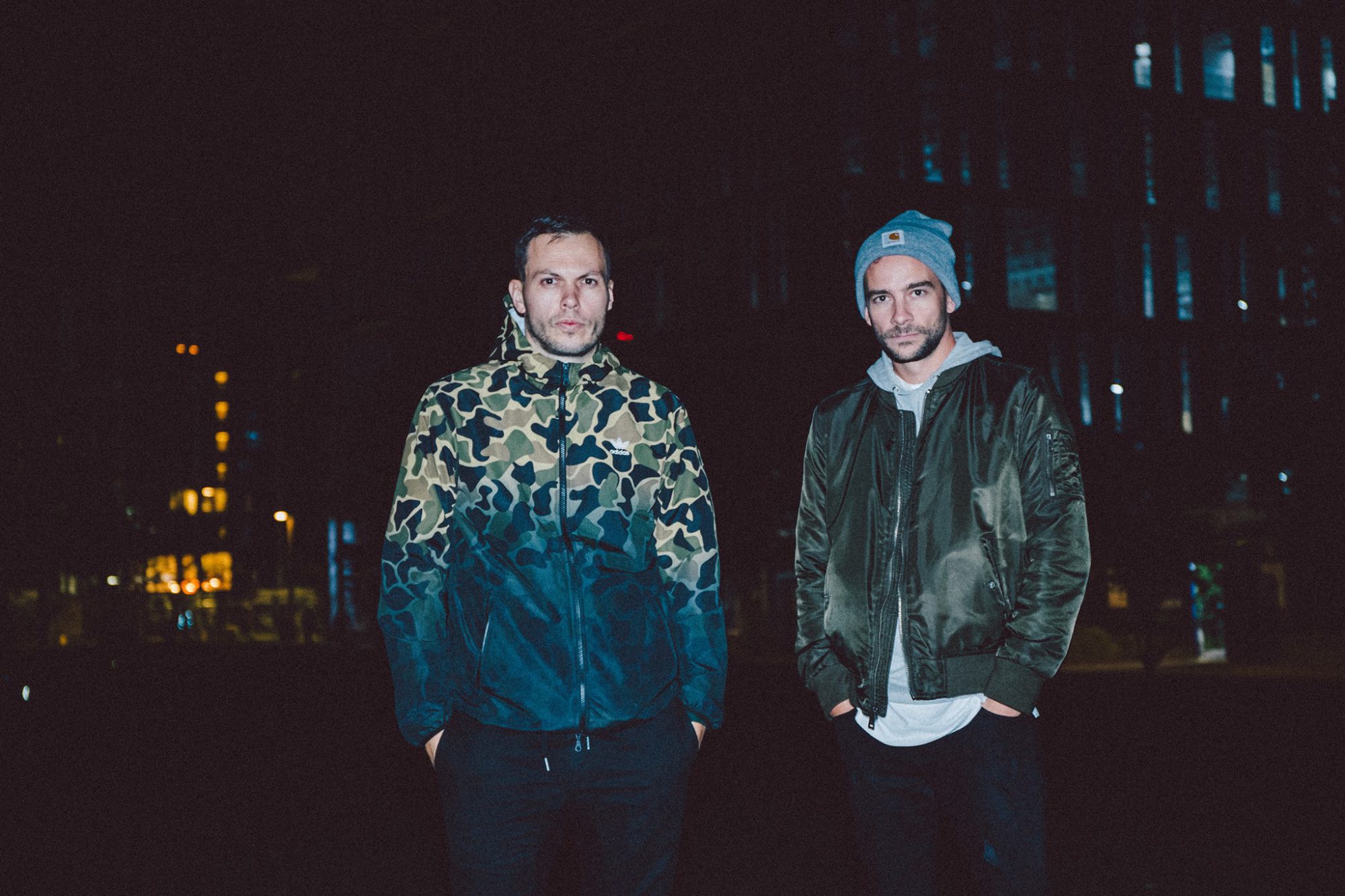 A few years ago, you guys were asked what the ultimate dream is and you said, "developing your sound and working on your second album." Well, now that you've completed your second album, how would you describe your developed sound?
I don't know how to describe it. I feel like we're slowly evolving since we've consistently released music since the last album and it's just a slow evolution of what we started with the first one. This sort of grand, heavy, bass music is just slowly evolving, and I think becoming a little more refined in our minds. But yeah, we'll never be finished with that. We'll always be pushing it forward.
I'm pretty sure that was what you said last time too, that your music doesn't fit just one genre and it really has evolved over time. What do you see as some advantages to your variety and do you feel like you're helping shape the genre?
I mean, I guess in a way where we're helping shape it. We're putting out music and if it's different from other people's that's good because it means that we're expanding the shape and size and scope of what the genre is. We just try to take influences from outside the genre to do what we want to do and we don't limit ourselves only to drum and bass. It just means that we're looking for fresh ideas and trying new things out when writing music, and I think it is definitely good to look outside of the genre when you're writing. If you're writing drum and bass look somewhere else, otherwise you're just going to rehash all the same things that have been done before.
Nice. That's actually solid advice for artists too. As a seasoned veteran who are some of the artists that you feel we should be watching over the next couple of years?
I think Muzzy is really doing very well at the moment. He's an incredibly talented producer, incredibly knowledgeable and he's writing some amazing tunes at the moment. So I think he's one to watch. Then there are people like 1991. Younger producers like Flight, he's from the US and is an amazing DnB producer so I'm keen to see what he's going to come up with over the next few years. There are just so many young trap and dubstep artists that just keep coming through. I think one who's really stood out is Nitti Gritti from over the last sort of year or so. Everything that he's been doing is just very, very well done. Very well done.
Yeah, I agree.
Peekaboo too as well, he's really interesting. Slightly different, which is why I like him.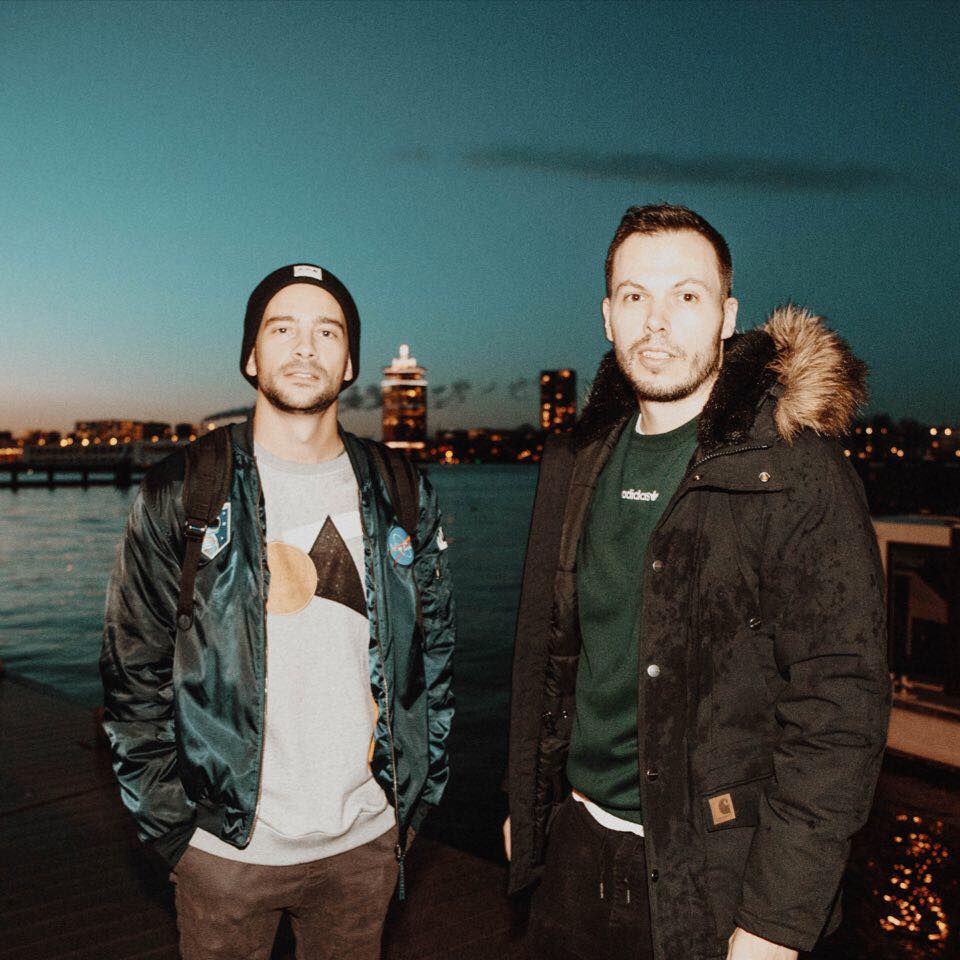 Since you both still live in London and LA, are there any specific challenges for this upcoming album due to distance and time zone differences?
Time and location was definitely a bit of an issue because you're trying to bounce ideas off each other. I'll be working all day and then get to the end of the day. That's when Ben comes online and we can talk music, but you don't always know if you've done eight hours of good work or if it's for nothing sometimes. Generally, that isn't always a problem, but I think when you're in geographically different places it's hard to then solve that problem out if you can't work together in the studio to work through it.
We discovered a way of working together using the conferencing software Zoom. It allows us to effectively be in the same project, talking to each other, and working on the same tune and seeing what exactly what we're doing. We can both control the product, which has just meant it's virtually as good as being in the same room and vibing off each other's ideas. Being able to collaborate in the traditional sense again is great.
There are benefits as well. The whole time zone difference means that it's almost like one continuous production line where I can sort of work all day. When LA turns from night into day, I go to sleep and Ben can continue working through my night, then I can pick up the following day. It's very efficient.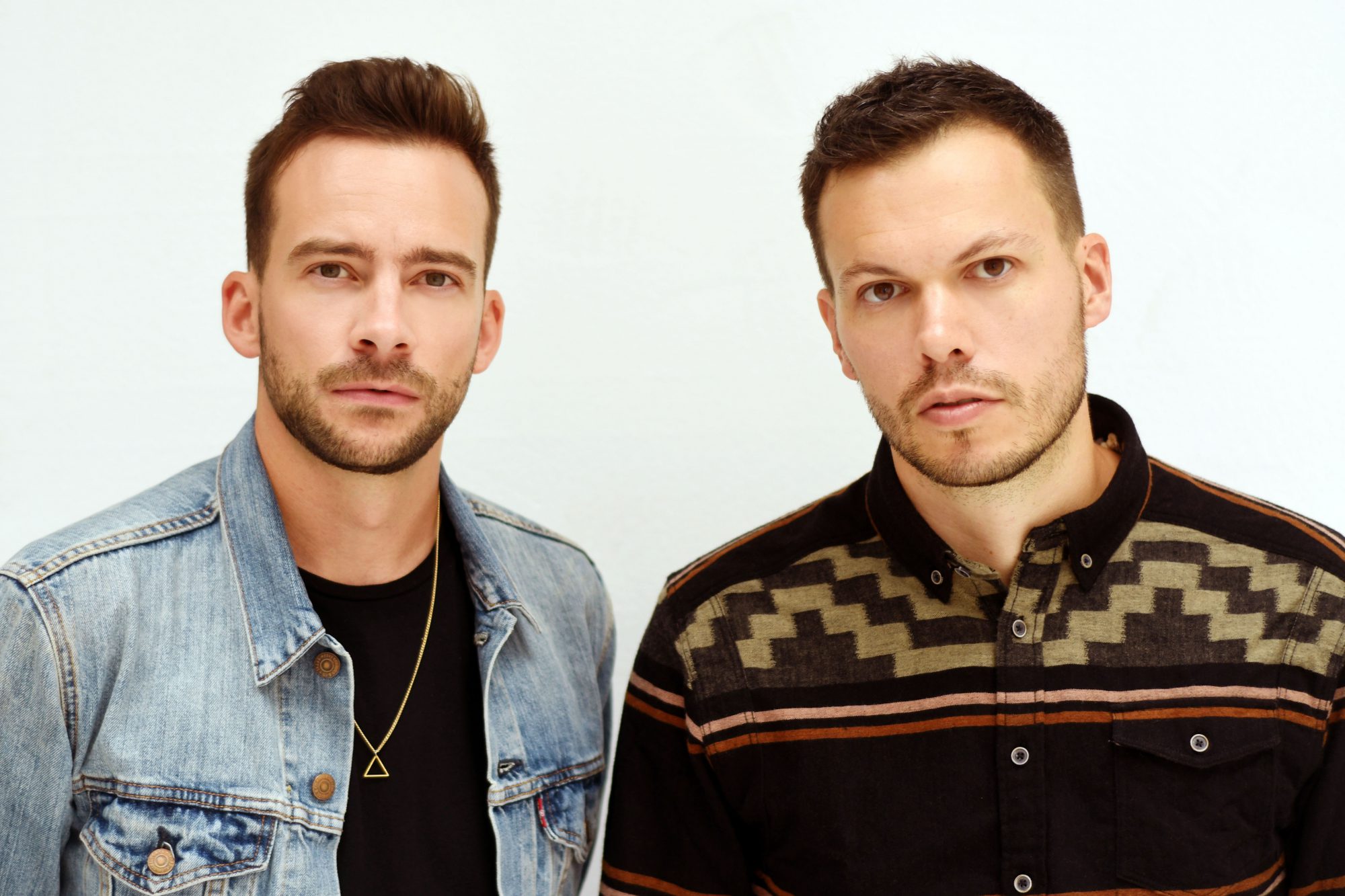 As a follow-up to that question, do you think that's also a byproduct of the fact that you and Ben are such close friends and develop the same music? If you had to do a collaboration long distance with, Zeds Dead or another artist, would it be as smooth?
Well, the Zeds Dead collab was done long distance, but there wasn't a huge amount of back and forth with it, it happened very quickly and easily. It didn't require too much meticulous discussion and working out what to do. But especially if you're sort of working with someone who you haven't really worked with much before or you don't know very well as it will it, it just makes collaborating a little different. I think what you'd probably do is take turns and do what you do and pass it back. What else can you do if you're far away?
But this opportunity with Zoom, it definitely means that there are alternative ways of doing it if you want to. That said, when we worked with Muzzy we went around to his studio and just wrote the track in a day. And I think there is no substitute, especially when you're working with new people, to being in a room together. It means that you get a better idea of what each other is about. It's not just about the work, it's learning about what they like, how they work, their processes, the software they're using, and it's about learning more in general as well. That's one of the best things about collaborating, that you can actually learn a lot from the people you collaborate with. So I would always ideally go for getting in the studio with people if possible.
Since it's still near the beginning of the year, what kind of resolutions did you guys make if any and if not, what's next on Delta Heavy's list of things to accomplish?
My goal in 2019 is to clean up my health act, go to the gym more, eat better food and watch my carbon footprint when it comes to food, and all that kind of stuff. Try to be a better person. And then with Delta Heavy, we are just continuing to release the music we like. We're writing new stuff and have a few collaborations in the pipeline. So I think you'll be hearing the product of that not long after we finished with the album cycle.
Awesome. Well, that's all we've got for you. Have a good rest of your day!
Cool. Thanks a lot, Carlos!
---
Connect with Delta Heavy on Social Media: 
Website | Facebook | Twitter | Instagram | SoundCloud