At the end of July, fans of hard dance gathered for one of the most prominent hard dance festivals in California, Basscon Wasteland!
---
I'm not going to lie, I initially had little to no intention of going to Basscon Wasteland this year. Before crucifying me, know that I was a huge hardstyle fan five years ago and even attended the first Sound of Q Dance LA event solo in 2013 because my love was so strong for the genre. Though I have attended a few hardstyle and hardcore (mainly happy and UK hardcore) events here and there since then, my engagement could not compare to a that of a true hardstyle connoisseur.
Even though my preferences may have changed, one of my goals has always been to one day attend Defqon.1 as my love of hardstyle was still in my heart somewhere. Well, this year I miraculously was able to make the pilgrimage to the mecca of the harder styles and as I caught up on some of the tracks I had missed in my 5 year hiatus to prepare for the event, my love returned.
After attending Defqon.1 this year, I remembered why I became enamored with the hard dance genres in the first place and I left wanting more. This led me to make the decision to attend Basscon Wasteland this year, and I'm so grateful that it did!
The weekend was brutal as the high heat became a concern for many attendees who would be shuffling the night away.
I had every intention of leaving Los Angeles early enough to get to San Bernardino with enough time to nap and fully prepare for the event. However life got in the way, as it sometimes does, and a 1.5 hour drive magically become 4 hours. As I sat impatiently in my car, I began to worry about the heat at the NOS Events Center, as temperatures reached over 100 degrees during the day.
Once I actually arrived at the venue, I was happy to see guest services handing out bottles of water to help attendees keep cool. Whether they were warm or cold, many attendees, myself included, were beyond happy to receive them.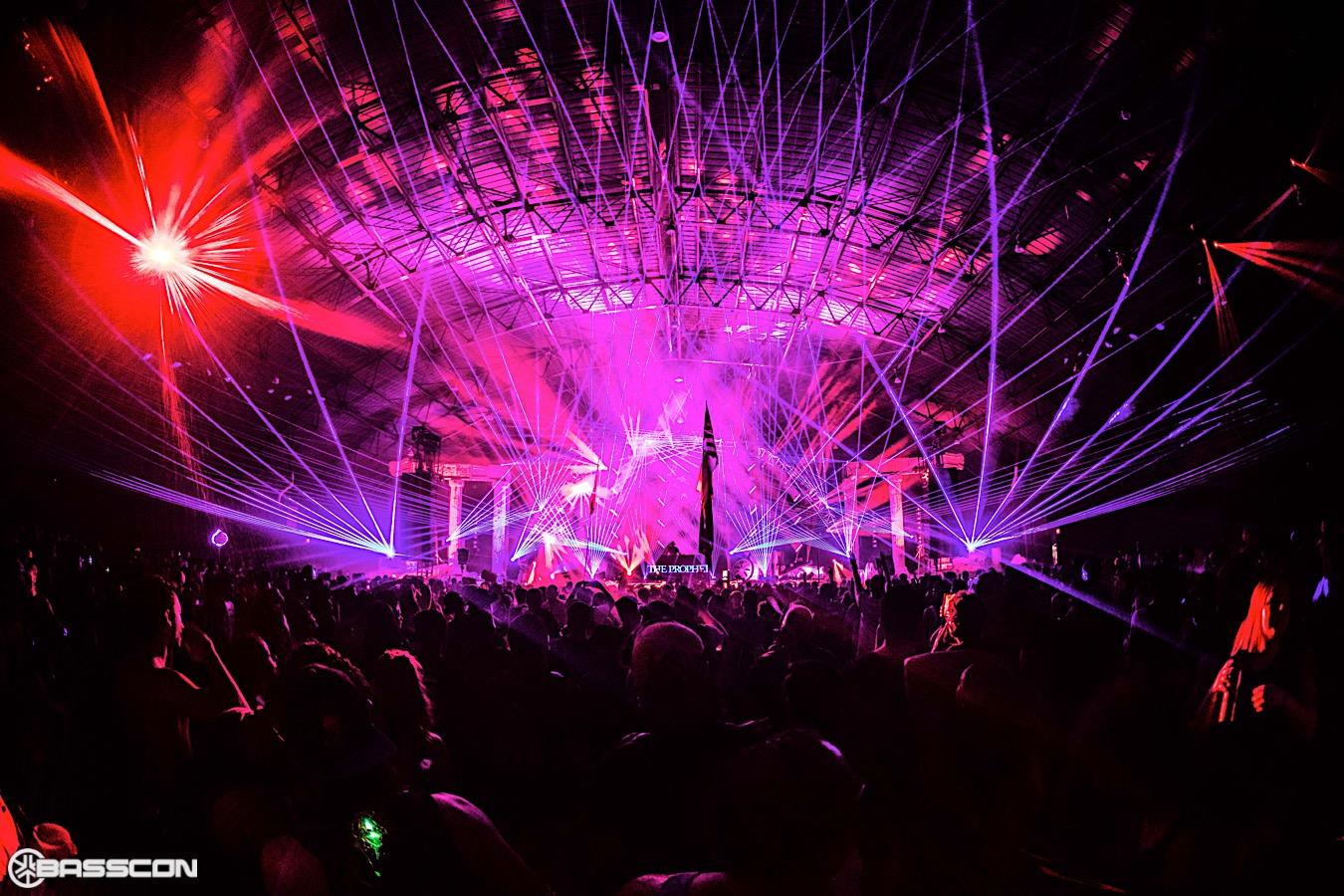 Though the outside "Oasis" stage was hot, there was a pleasant breeze which made the heat somewhat bearable.
With that in mind, the indoor "Wasteland" stage was genuinely brutal at times. My friends and I stayed in the back of the stage, thinking it would help avoid the heat, however, that was definitely not the case. We started dancing, and sweat poured down our bodies. Even just standing brought about sweaty brows and faces.
After a few sets, the heat became unbearable and we left not to return until the next day. Apparently there were some fans blowing near the front but we avoided the rails as we believed it would have been even hotter. If the dates for Basscon Wasteland remain the same next year, I genuinely hope there will be air circulating in the front and the rear of the indoor stage!
The music was absolutely amazing and featured a mix of hardcore and hardstyle to cater to most tastes!
The line-up was filled with hardcore and hardstyle of course, but within those genres there were artists that could potentially play rawstyle, UK hardcore, melodic hardstyle and for better or for worse, mix in a bit of trap.
On Friday I planned to float to whichever set felt right at the time. I enjoyed the stylings of Dr. Rude, Hpnotic, Adrenalize, Atmozfears, and a touch of The Prophet. After spending an extended time in the indoor stage, barely sleeping the night before and sitting in four hours of blazing heat I felt very dehydrated and decided to leave for the hotel at 12:30 AM to make sure I was rested for the following day.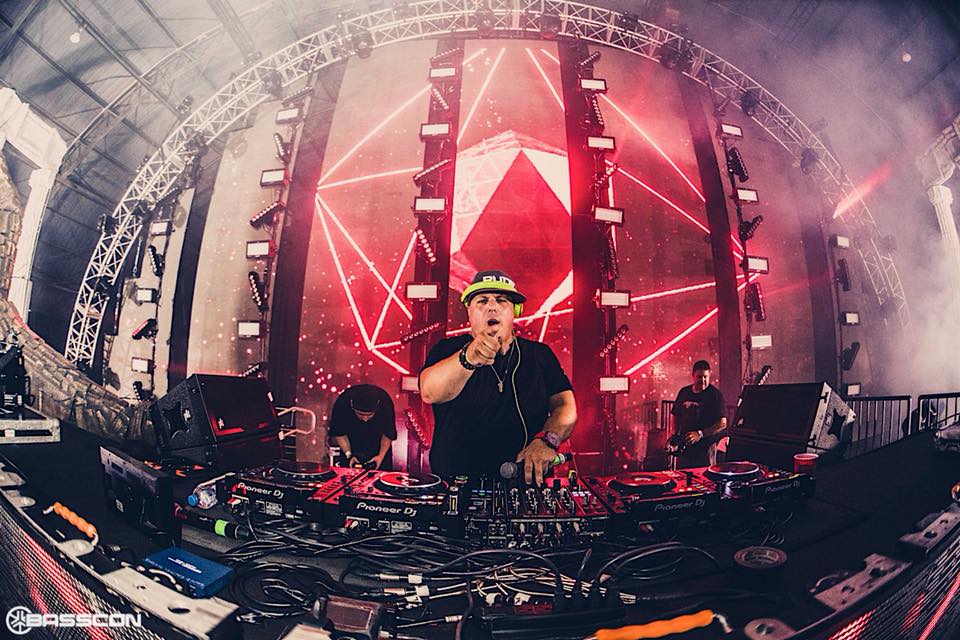 Despite leaving a little early, I still made wonderful memories that night!
Some of my favorites were when Dr. Rude dropped Mark K & Chris Willis's "Something More" and a major throwback moment when Adrenalize played his, Da Tweekaz and Code Black's version of Eiffel 65's "Blue." I will say that I am sad to have missed Lil' Texas' set! After getting a lot of criticism when he was announced on the line-up, I heard that he threw down an amazing set!
Above all, I have to say that my favorite set came from Hpnotic on Day 1.
I had seen her open for Headhunterz at the Belasco and was excited to see her again! She worked the crowd and had an amazing set, playing tracks such as Da Tweekaz remix of "How Far I'll Go" from Moana, Darren Styles' "Switch," and Project One's "Maximum Force." The latter track being the theme from Defqon.1 and played while a fan waved their Maximum Force flag which teleported me back to The Netherlands for the duration of the song.
Fully rested, fed and watered, I was ready to stay the entirety of Saturday!
On Saturday I had more of a plan of artists I wanted to see. By some miracle, my crew arrived in time to see Crime Family's opening set and it was well worth it. I love that he brought out Blvckjesus when he dropped their latest collaboration, but above all Crime Family set the bar for what was gearing up to be an epic night! I enjoyed sets from Houston's Rize, Gammer (who played a generous amount of Darren Styles), Technoboy 'n' Tuneboy, Max Enforcer, Tatanka and ended the night with Subzero Project.
Subzero Project was the act I was looking forward to the entire event! 
After missing them at Defqon.1 I knew that this may be my last shot in a while to see the duo play. I was definitely not disappointed with the set and when "This is Our Church" played, the crowd went absolutely wild.
With that in mind, my favorite of the night had to be Tatanka! Though I like the hard driving beats, I will always have an affinity for melodies so I've always gravitated to more of the melodic hardstyle artists. With Tatanka's set, I got my fill of the most uplifting set that Basscon Wasteland had to offer this year.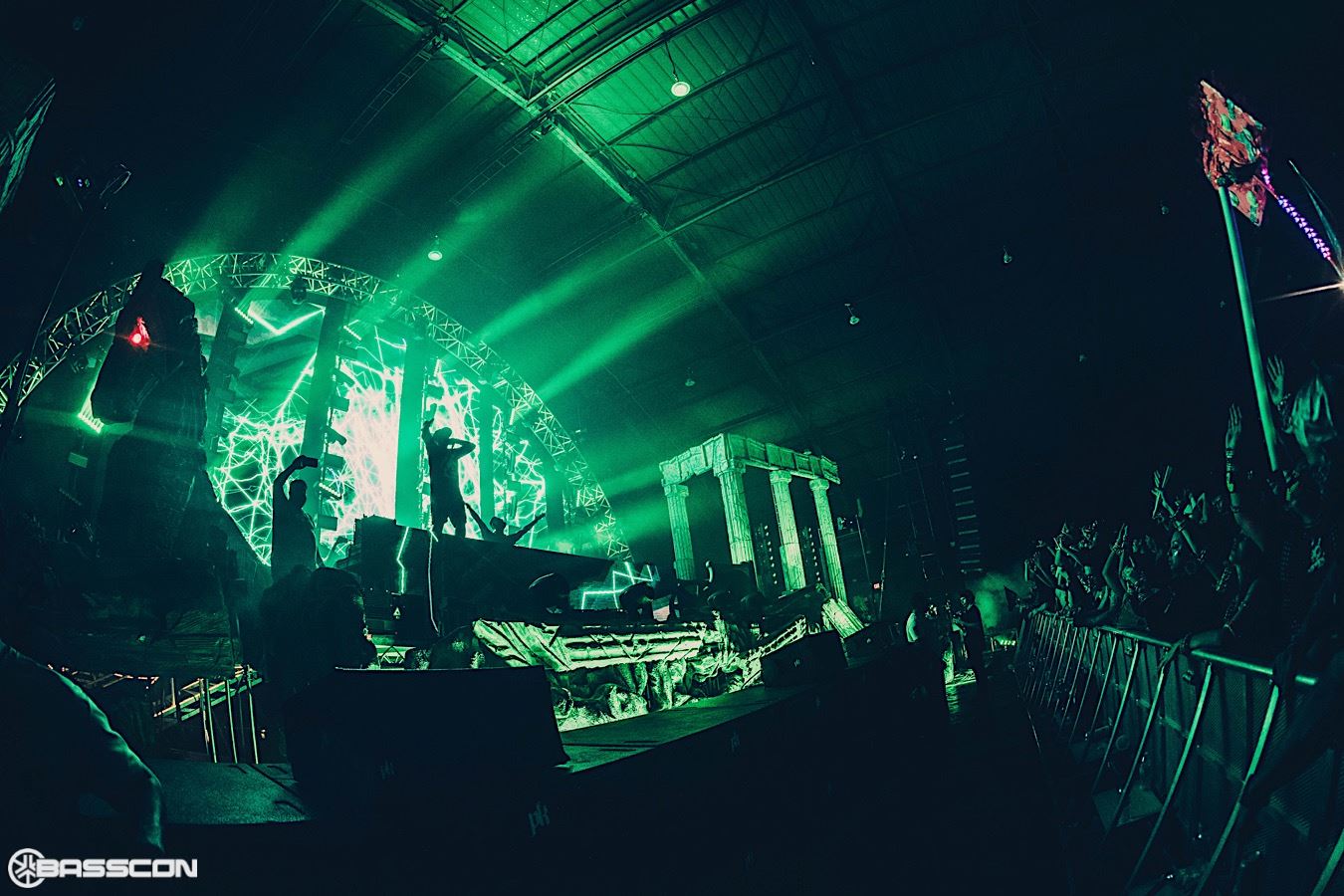 As with every festival, it's not just about the venue or the music, it's about the people and the Basscon Wasteland vibes were euphoric!
One thing that sets most genre-specific events apart from multi-genre events is that you know the attendees are there for the music. In the case of this event, it's even more correct as hardstyle and hardcore aren't as loved by the mainstream masses as other genres.
At Basscon Wasteland, I truly felt the love of the hard dance family. Whether they were brand new converts, old timers, or people like me who were making their way back to the family, there was so much love that was shared.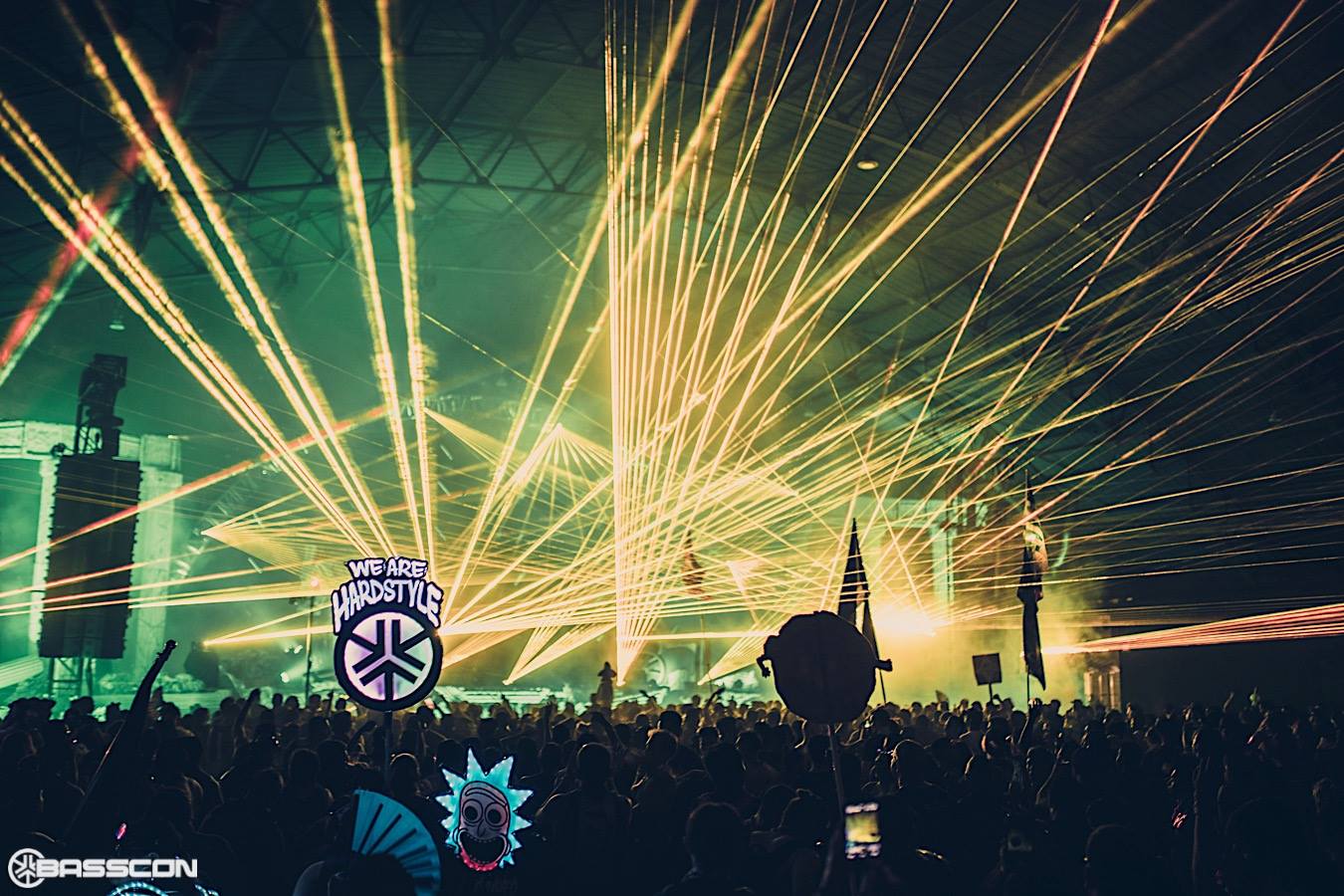 It was amazing to see fans supporting the big international names but there was also so much love for the plethora of American DJs on the line-up as well.
This is likely the event where I shared and received the most kandi, with HTiD aka kandi kid wonderland, being a close second. Most attendees were smiling, dancing, said "excuse me" when they bumped into me and were open about sharing the rail.
Regardless of whether I was entrenched in it or not, I truly believe that the hard dance community in the US is one of the most amazing and supportive out there and Basscon Wasteland definitely solidified that feeling. I can definitely see this being a new staple in my festival repertoire!
---
Follow Basscon on Social Media:
Website | Facebook | Twitter | Instagram | SoundCloud | YouTube