Insomniac has surprised fans by announcing new dates for the 5th Anniversary of Dreamstate SoCal. Will you be attending and getting your trance on this November?
---
Update June 5: Today, the Dreamstate team has unveiled that lineup announcements will begin on June 13, and that tickets for Dreamstate SoCal 2019 will go on sale Friday, June 21 at 12:00 PM PST via the Dreamstate website!
---
Since its debut edition almost five years ago, Dreamstate SoCal has been affectionately nicknamed Trancegiving as it was a gathering of trance tribes to feast on a cornucopia of uplifting, tech, hard, and psy sounds. However, trance fans will have to retire its beloved nickname as Insomniac has decided to move the date for this year's edition up a week.
Today, they've announced that Dreamstate SoCal 2019 will take place on November 22-23. The venue has yet to be announced and many trance fans suspect it will take place at their longstanding home at the NOS Event Center in San Bernardino, California.
Related: Check out our review of Dreamstate SoCal 2018 for a taste of the action!
Trance fans around the world have watched as Insomniac's flagship trance brand Dreamstate has grown from their humble beginning and ballooned into a behemoth event. Since 2015, the SoCal edition has become a destination festival full of heavy hitters, while other editions of Dreamstate have popped up all over the world including the debut of Dreamstate Europe and Dreamstate Canada set to take place this April.
In addition to the new dates, the Insomniac team shared their will be improvements and many surprises in store. This has us wondering what additional changes will be made and perhaps they took some of the concerns of the previous Dreamstate to heart. Honestly, it is  too soon to make assumptions but this 5th-year celebration definitely seems as though it will be completely different from the previous iterations of the festival.
Check out the Dreamstate SoCal 2019 Dates Announcement on Facebook:
---
Dreamstate SoCal 2019 – Event Information:
Date: November 22-23, 2019
Hours: TBA
Location: TBA
Age Restriction: 18+
Tickets: Available Here on June 21 at 12pm PST
Facebook Event Page: RSVP HERE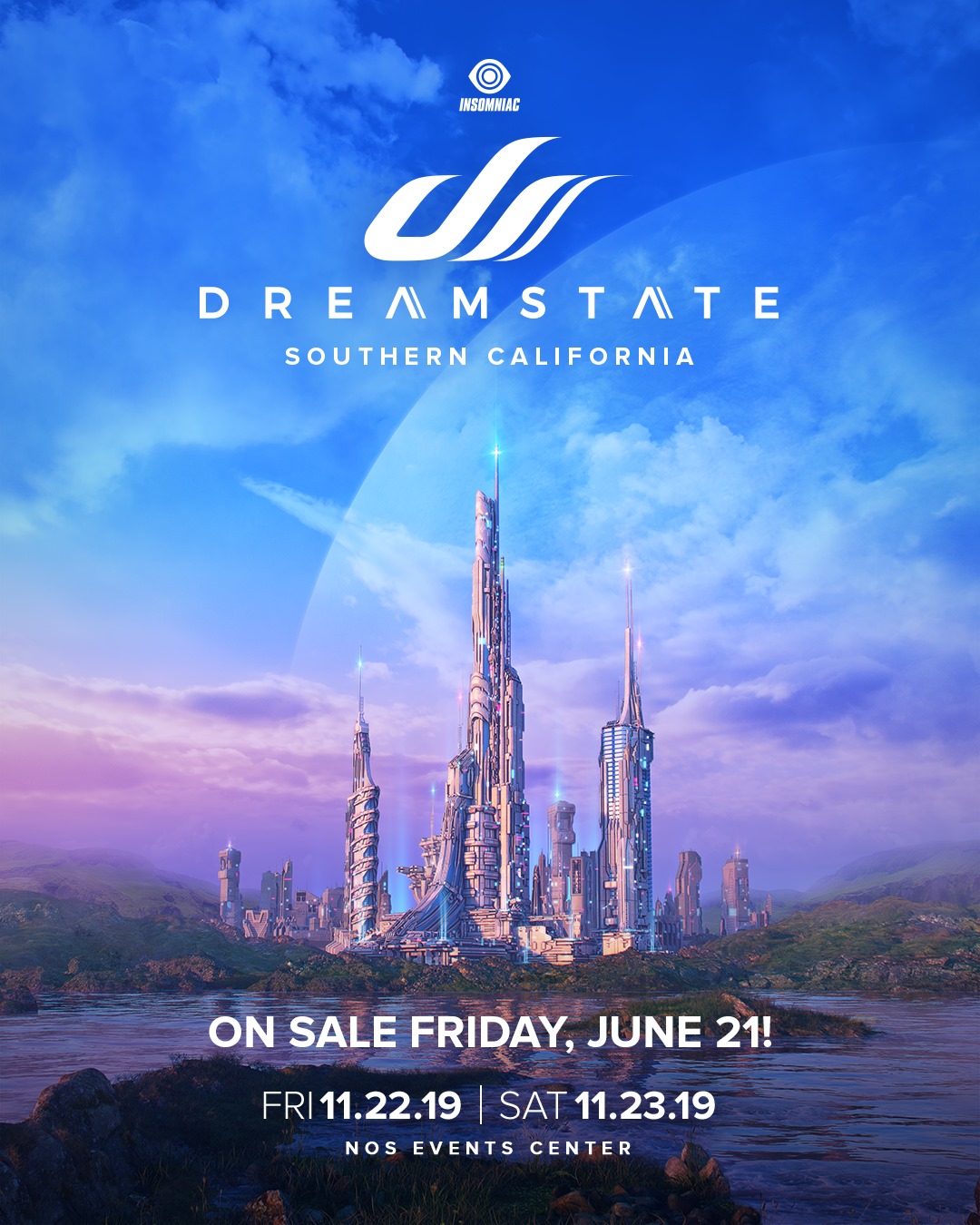 ---
Connect with Dreamstate on Social Media: