Get to know Codes, as he talks Turntabalism, Trippy Visuals, & More!
---
A house music artist who truly controls the dancefloor when he's behind the decks, Codes, is definitely a master of the trade. Playing major festivals and legendary nightclubs around the world, he has brought the Brooklyn Bounce sound with him wherever he roams. His sample manipulation and experience as an artist only boosts the vibes at his shows, and the funky, groovy atmosphere is hard to beat. Coming off of his latest release, the Bumps EP, it is clear that this year will be the one in which Codes will continue his rise to the top. The EP itself was well received by house music lovers new and old, and the sounds presented bring an old school, house vibe with them too. If you have the chance to catch Codes in the near future, I highly suggest that you dance the night away to one of his sets. Not convinced yet? Check out the chat we had with him below and get to know Codes today!
Stream Codes – Bumps EP on SoundCloud:
---
Where has been your favorite place to play at? Do you prefer more intimate settings than big festivals?
I really enjoyed playing Chinese Laundry in Sydney a few years back. Festival-wise, Valtifest in Amsterdam was pretty crazy. It seemed like the whole city was part of the festival. The theme was "The world is ending and we are going to space to live on Uranus", so the canals were filled with boats of people dressed up like aliens. It was bugged out! Honestly, LA is still one of my favorite places to play, maybe besides NY- the place I have DJ'ed most.
Festivals can be fun to play but I def prefer a club where I'm closer to the audience, though.
The Bumps EP was fantastic, I really loved the tracks. How have dance floors been receiving the funky, groovier side of house?
Appreciate that! They've been received quite well. 🙂 I have always had a healthy balance of funky and sinister sounds for my productions and what I play in my sets.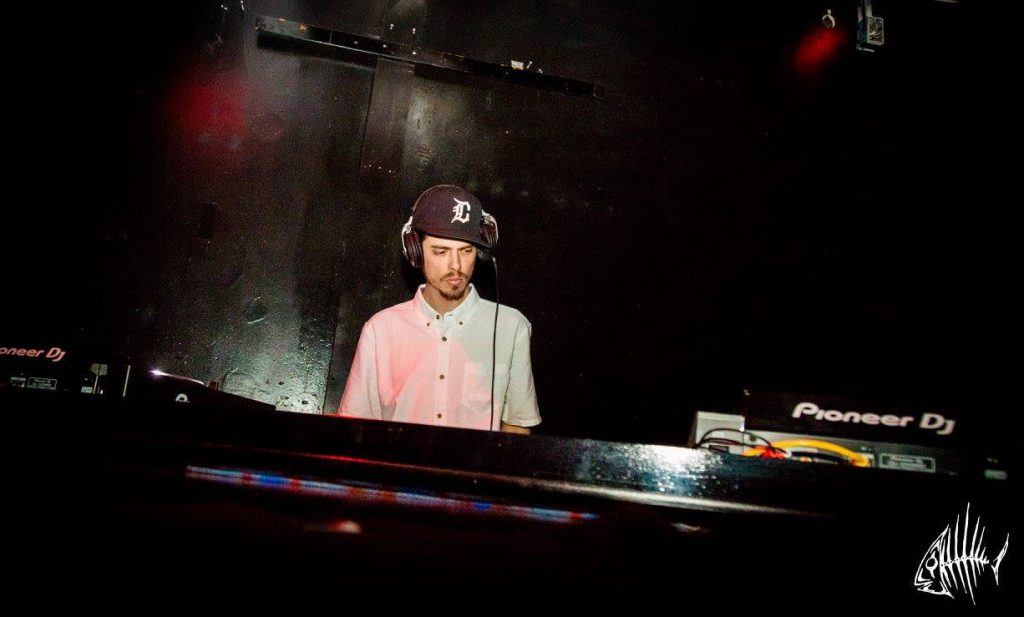 What was it like working with Psycho Disco! on the EP?
It was awesome. Treasure Fingers and the team are great to work with. Just like with the Pyramids EP from earlier last year, TF picked a few tracks out of my bunch of unreleased tunes and put together an idea for the EP.
"Bumps" also received a pretty trippy visual journey to go along with the track, what was the inspiration behind that?
I told Treasure Fingers I wanted to make a video when we were brainstorming before the release and he said he would be down to make one. The track is inspired by when I was 16-17 and had my first few cars. I used to buy cheap shit beater cars but put huge speakers in them that I would buy from a neighborhood thief. Long story short, if someone had a sound system in their whip we would say they have "Bumps" in their car. Back then, you had to make sure you didn't bump your "Bumps" in certain places or your "Bumps" would get robbed. The idea was people cruising around bumping "Bumps" on their stereos.
How do you feel the scene differs in New York compared to Los Angeles or other hubs of electronic music?
New York is definitely darker. It's cold as fuck in the winter, rent is insane, and it's a dirty ass city… but it's the fucking shit too. All that melting pot blah blah is true and makes it awesome. I think LA is just a different version of that minus the shit weather sometimes. They both are global hubs for everything, especially in underground music.
I was going to move to LA a few times but decided against it. I love LA and the scene there. It's def one of my favorite places to play, hang, and work on music but NY is and always will be my home.
Having roots in Jungle, Breakbeats, and Hip Hop definitely gives your sound a unique twist, what led you from those roots to House music?
I guess what led me to playing house is being a kid who just loved DJing and underground culture in general. So I would go out to lots of raves or hang at the record store when the new records would come in and be exposed to lots of different things. When it really comes down to it, they are all connected so I think it's a pretty natural bass lovers path.
Where do you feel turntablism's place is in the current electronic scene?
I don't think it's very popular in the electronic scene. I mean, in general, how many people do you see using turntables? It's cool that big dudes like A-Trak, TJR and few others still scratch on CDJs in their sets. I don't think the masses appreciate the art of scratching or turntablism or real DJing as much as we would like, but that's how it kind of always has been to some degree. To me, a DJ that can really DJ and incorporate turntablism is still the coolest shit. Craze and FCZ are holding it down with keeping it real with turntablism but still crowd rocking stuff with their 2¢ project.
This is a reason why instead of a festival, I would rather play a club and showcase my tunes / DJ skills than to jump up and down with air cannons going off to edits of Nickleback or "Sandstorm.'
Finally, what is your favorite place to get a slice of pizza in New York, and with what toppings?
I like a regular old New York slice from Tony's in Bushwick on Dekalb best. Just cheese, sauce, dough and tough love.
---
Connect with Codes on Social Media:
Website | Facebook | Twitter | Instagram | SoundCloud