The debut edition of Porter Robinson's Second Sky Music Festival went on sale today and sold out in minutes. But don't fret, a second day has been added!
---
When Porter Robinson announced that he would be curating his own standalone festival dubbed Second Sky this summer in Oakland, the internet was set ablaze as Porterfam took to their social media accounts to express their excitement. Then, in the days leading up to the on-sale date for tickets, Porter announced the artists who would be taking the stage at the festival, including stunners like G Jones, Cashmere Cat, and Nina Las Vegas.
Capping it off with the news that Porter would be playing the only Worlds Live set of 2019 at Second Sky and that his friend Madeon would be the final artist announced, the excitement was almost overwhelming. Today, tickets went on sale and almost immediately sold out with fans rushing to scoop up whatever level of pass they could. But don't fear, as a second day has been added to the festival due to the high demand!
The Second Sky Music Festival queue has been updated with a statement from Porter stating:
"UPDATE: hey — so there's like 5 times as many people trying to buy tickets as we thought! currently trying to scramble to add another day to the festival with the same lineup (minus G Jones, who has another show that day). we didn't have plans to add another day, but due to the fact that there's tons of people who weren't able to get tickets, we want to add one more day and go from there."
Tickets for Second Sky Music Festival's second day are reportedly on sale now as those who were in the queue have been placed there and more continue to flock in. Access the sale by heading over to FestivalTicketing.com and let us know who you think might replace G Jones in the comments!
Second Sky Music Festival 2019 Lineup: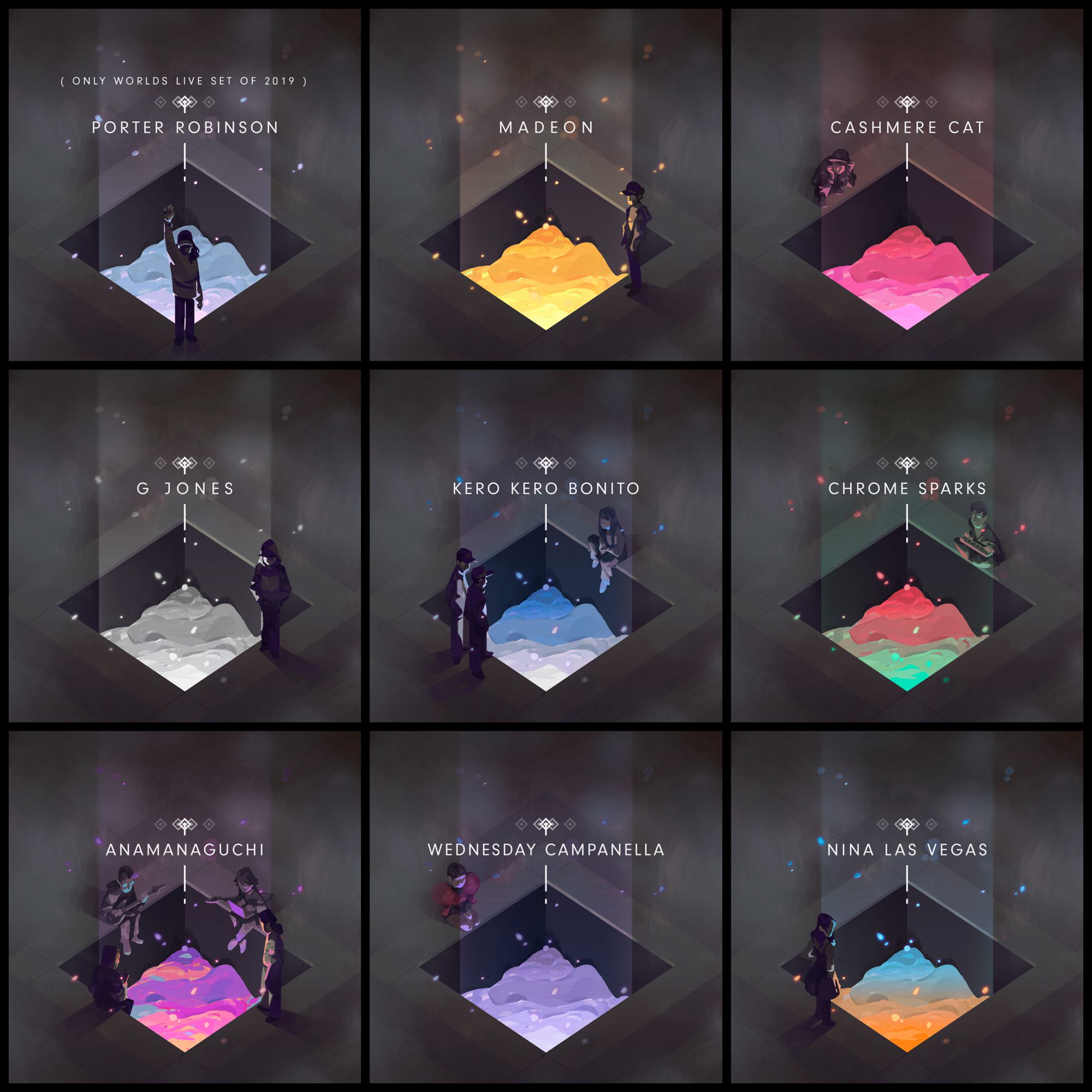 ---
Connect with Porter Robinson:
Website | Facebook | Twitter | Instagram | SoundCloud
Connect with Second Sky Music Festival on Social Media: