Delivering innovative drops and fresh sounds, the bass producer who made his name collaborating with Rezz finally breaks out into his own.
---
13 had a lot to prove on Old World Order. After reaching mainstream success with his Rezz collaborations "DRUGS!" and "The Crazy Ones", his solo output has failed to make a similar impact. His previous self-titled EP was fine, especially "Unholy" and "Nuclear", but overall it did little to separate itself from his work with Rezz. It did cement his style, however: lurching, weight beats and wobbly basslines punctuated by thick moments of silence.
If he could finesse his sounds and create more distinctive songs, his next EP could end up being something really special, and luckily, his latest release does just that. Stream or download Old Word Order on your favorite platform and read on for my take on this release from 13!
Listen to 13 – Old World Order on Spotify:
---
Old World Order takes familiar structural and sonic ideas and refreshes them with fascinating new sounds and energetic, innovative production.
That being said, the first song, "Uppercut," is probably my least favorite. It delivers exactly what you'd expect: a 13 song that acts and sounds like all his others. You've got big walls of sound, dark, hard-hitting drums, and beats delivered at 90 BPM.
Still, "Uppercut" is an improvement over his last EP. The production is tighter and more varied, featuring a scratched vocal front-and-center and a jumpy, skittering drop. It just feels like an evolution, where the other tracks on the EP feel more like revolutions.
The next song, "Lost Voices," does a better job at demonstrating what makes the EP so special. 
A foreboding-if-familiar intro builds to an unknown conclusion, never tipping its hand where the track will go next. When it finally drops, the song takes a hard left turn. Instead of a classic 13 drop, full of waves of sound that pummel you with each beat, the song hits you with snaking line that sounds more like nails on a wooden board than a synthesized bass. It's got a gritty feel to it, a rough texture that I'm not used to hearing at all, and combined with the air-siren-like intro makes the entire song feel like it was ripped straight from a horror movie. I love it.
The EP ends on an extremely strong note with "Rude Boy".
The strength of the drop on "Rude Boy" makes it one of my favorite songs. It's just so dirty and so groovy at the same time, this huge wall of bass that also has a real sense of swagger. It's not so much a headbanger as a headbobber, a shoulder-swayer that made me want to dance more than anything. The fact that it manages to do this and have a bone-rattling bassline is all the more impressive. While its verses are weak, failing to do anything remotely memorable, the drop more than makes up for it.
At only three songs long, Old World Order is a short-but-sweet showcase of 13 increasing talent.
Despite a few low points, 13's latest EP improves upon is previous work in every way. It's inventive, hard-hitting, and full of fascinating textures. "Lost Voices" especially sounds so fresh and new and strange and scary that I can't help but fall head-over-heels with it. I can't wait to see what he'll make next.
What are your thoughts on Old World Order? Let us know in the comments!
---
13 – Old World Order EP Tracklist:
Uppercut
Lost Voices
Rude Boy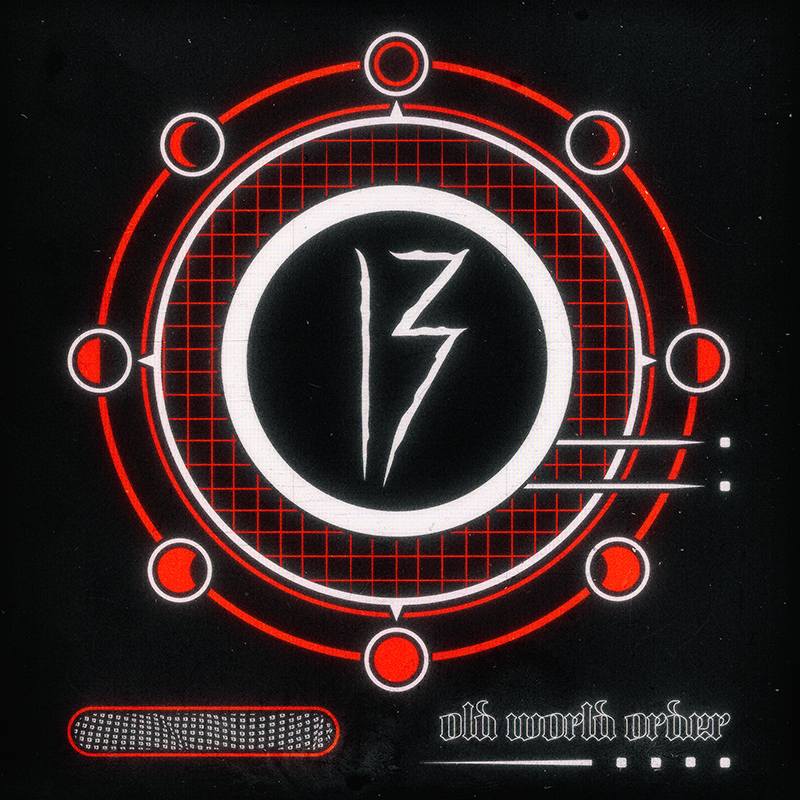 ---
Connect with 13 on Social Media:
Twitter | Facebook | Instagram | SoundCloud