INF1N1TE and Woofax get everyone wobbling with their debut collaborative track, "Headbanger"!
---
2019 has already brought many collabs to the dubstep scene. INF1N1TE teamed up with Woofax to drop their debut, "Headbanger". This cutting edge track is full of wonky beats to get those heads bobbing.
With both producers having such a diverse sound, they really put their heads together to create this gruesome track. Headbanger is a fast-paced song that will really get you moving, full of excruciating drops that will make you wanna headbang along–hence the name of the song.
"Headbanger" dropped on Dim Mak's New Noise imprint, which features unique new music from up-and-coming artists regardless of genre. The tracks on New Noise are handpicked by Steve Aoki and the Dim Mak team and are also copyright-free to allow gamers and amateur YouTubers to use their music without having to pay fees or purchase the tracks in exchange for linking back.
Take a listen to the track below and stream or purchase "Headbanger" on your favorite platform!
Stream INF1N1TE x Woofax – Headbanger on Spotify:
Based out of Calgary, Alberta, INF1N1TE has brought some new sounds to EDM. He recently has had songs on Spotify's Dubstep Don playlist, which features some of the hottest new dubstep tracks, and he'll be supporting Spag Heddy's Noodle Neck Tour on select dates this winter. During this past year, INF1N1TE has made his presence known in the dubstep scene.
Woofax, previously known as a part of Terravita and Hot Pink Delorean, has dropped many heavy dubstep songs over the past decade. With his mixing and mastering engineer skills, Woofax has teamed up with artists like Excision, The Crystal Method, and Dillon Francis, and over the past year released two EPs, Momentum and Journey.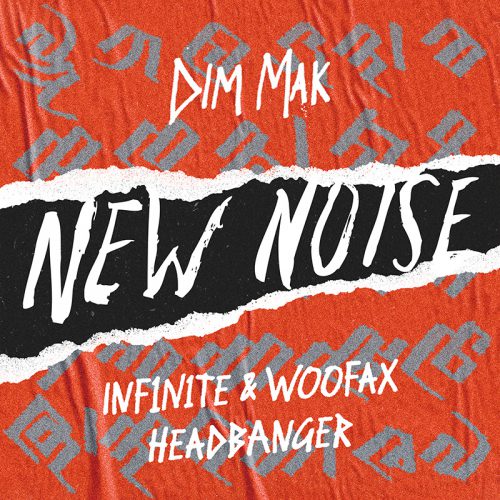 ---
Connect with INF1N1TE on Social Media:
Facebook | Twitter | Instagram | SoundCloud | Spotify
Connect with Woofax on Social Media:
Facebook | Twitter | Instagram | SoundCloud | Spotify