Hydrah talks about her live show experience, NOSTOS, vocal expression, her connection to nature, and so much more!
---
Hydrah is a name that you may already be familiar with as she has wasted no time in establishing dynamic relevancy in the vast world of electronic dance music. To stand apart from the pack, Hydrah carries her history within the realm of classical music to help design a flavor of sound that rests beautifully on the ears while pulling out emotion through soundscapes meant for the rhythm of the night.
Perfecting her sound using melodies that drip in deep, dark, and ominous melodic detail, Hydrah stole the industry's attention with her Siren EP. Since that moment, there has been no holding her back and with 2018's NOSTOS EP still lingering in our hearts, we arrive at the precipice of her supreme soundwave takeover. Of course, you also can't forget about Hydrah's vocal talent that has proven to be a beacon of light within her own material as well as on tracks like OMAIR's "Dreamcatcher".
As she gears up for a season full of upgrades to her live performance experience, we wanted to pick her brain in the hopes of getting to know this multidimensional artist just a little bit more. Check out Hydrah's exclusive guest mix below and read on for the full interview!
Stream EDMID Guest Mix 152 || Hydrah on Mixcloud:
---
Singer, producer, DJ, composer, you do it all. Can you open up about the most challenging aspect of juggling so many roles and where do you feel that your heart would take you if you had to pick just one to do for the rest of your life, and why? 
I do love a challenge and only recently added Djing to the mix. I discovered I really enjoy it, it's totally different from my live show and gives me a bit more performance freedom and its fun to mix my productions in with other tracks. I actually don't feel as if I am juggling them much because I am passionate about them all and when I compose everything seems to fall into place. If I had to choose one, it would be singing, that is by far my favorite and always has been. It's the ultimate mode of expression for me and I personally feel it is my strongest skill as a musician.
For fans that have not had the opportunity to see you live and in action, what are some of the elements that you bring to the table to make your "live" experience different from a normal night out at the club? And can you talk a bit about your Exchange LA set and how that experience has helped to inspire your future performances?  
I think the most unique element of my live performance is my live vocals. It's an element that seems to add just the right amount of power and is still not yet common in live electronic music. My Exchange LA set was a blast because I did a back to back live and Dj performance. The live portion was an overall build into the Dj set, I would love to be able to do that more often.
Singing is, of course, one of your most celebrated talents and when I listen to OMAIR's "Dreamcatcher" it's impossible not to fall in love with your powerful and siren-like voice. When working on vocals, what does the process look like? Are you presented with the instrumental first or is the process more organic, producing the beat and the vocal details at the same time? 
When I work on collaborations I am usually presented with a fairly final instrumental version. I do several vocals takes over that as well as dream up the lyrics. There's usually a bit of back and forth with the producer and I provide them with several different layers and allow him or her to chop it up. With my own productions, every track is different. Sometimes the vocal melody is in my head before the beat or instruments and sometimes it is so minimal I just add a tiny bit last. My track "Return"  was composed in that manner, I wanted my voice to feel more like an instrument.
Recently you released your magnificent NOSTOS EP which included three tracks born from very specific homecoming inspiration. Can you go in depth about how the essence of returning to one's roots is reflected in the production elements found within "Return" and "Complete"? 
I had been away from my hometown of Minneapolis on and off for years and one of the biggest things I missed while living in LA was a change in weather. I started to work on "Return" while experiencing my first thunderstorm in months. The environment certainly influenced me when composing this EP but so did being back in the culture of Minneapolis and having the rush of nostalgia.
That nostalgia brought me back to favorite locations of my past and so that is why in "Return" I have recordings from my favorite Minneapolis park and in "Complete" there are samples of a frog species that bring me back to childhood camping spots. Most of the EP was completed in a cabin in the Northern Woods which borders Canada. After living in such a densely populated area such as LA for a couple years, it was incredibly refreshing to compose in such a tranquil and desolate area.
On the same token, it has been said that "Share Your Love" was born from feelings about today's current political climate. Can you share your thoughts about how the production elements that were chosen for the track reflect your personal political opinion? 
It just felt like every time I saw or read the news it was utter chaos. The division I sense in this country was pulling at my heartstrings and "Share Your Love"  was a direct reflection of that. I always strive to treat others as I would like to be treated and I believe the world could certainly use more of that. That's probably where the track title was born. It was meant to be an emotional song and I think the biggest reflection of that is in how I composed the strings and the build.
Bonding intense instrumental compositions fueled with heavy basslines and emotional depth is something that sets your style above and beyond what many artists are dishing out today. What drew you to take the orchestral path and do you feel that without your history in classical music your sound in the dance music realm would have taken a much different form?  
Yes absolutely, I was obsessed with classical music from a very young age and still am today. I think this helped train my melodic ear. When I first started producing electronic music I didn't put much organic instrumentation into it, but as I developed more skills in creating bass lines I discovered the contradiction between bass and strings or bass and piano was really powerful to me.
As a dance music fan what are some of your favorite things about the industry and if you were able to change one thing about the industry what would that be and why? 
I love the energy and I love the community behind it. People are so passionate about their genres and so many scenes are thriving. The change I would love to see is more ladies on stage and just involved within the scene overall. I think that is starting to happen. 🙂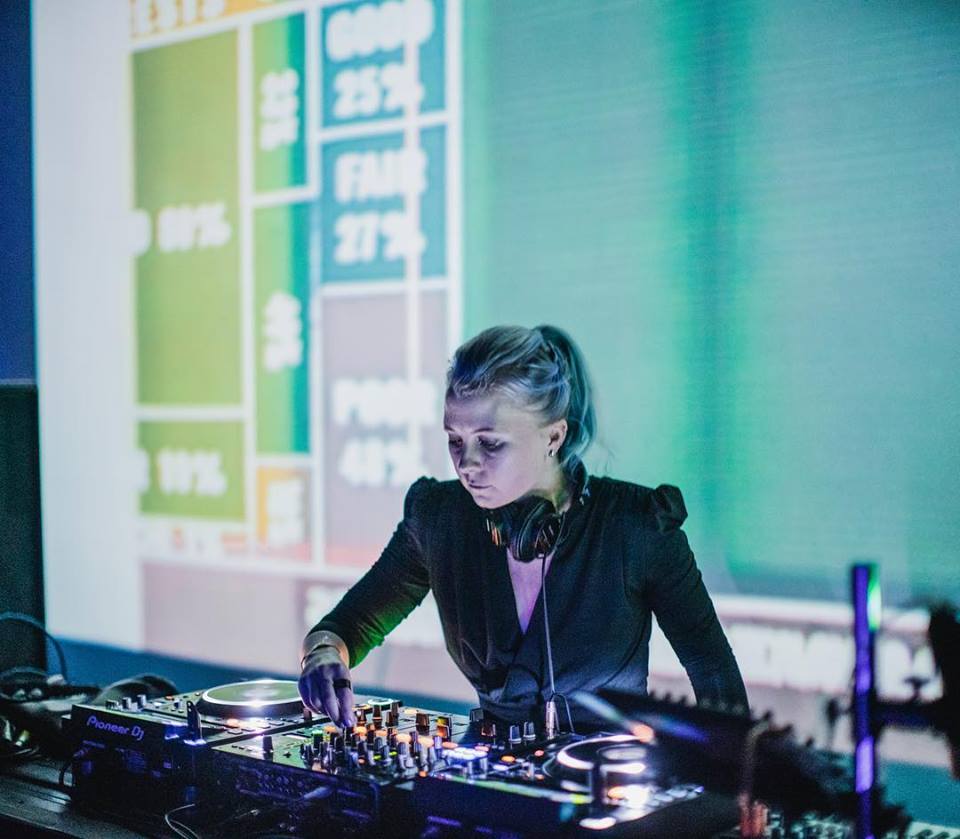 You're also an ambassador for Oceanic Global. Can you go in depth about why this particular non-profit holds so much importance and what can we do to get involved?
I love their campaigns against single-use plastic and the passion they have for cleaning up our oceans. Before I was a producer I was working as a conservation biologist, both in the jungle and in the ocean. I saw first hand how plastics were suffocating coastlines and coral reefs and in turn depleting food sources for local people and polluting their drinking water. As an avid surfer, I consistently saw plastic floating amongst the lineup and I cleaned literally tons of trash off Southern California beaches with the group Surfrider.
Getting involved is simple! Limit your single-use plastic, such as bags, water bottles, and straws. Bring your own bag, refuse or reuse a straw and get a reusable water bottle. While it may be true it is up to major industries to change, if enough people eliminate these products from their lifestyles they will be forced to. I truly believe we have the power to make the change and the time is now.
Since we are on the topic of the Ocean, in 2017 you released your Siren EP. Within the title track, you chose to include white noise samples from two different reefs, one dying and one flourishing. This was such an incredible stylistic choice and I am curious to dive into your mind and get your thoughts on how you believe that music can be a catalyst for environmental awareness and change? 
During my time studying coral reefs, I did a lot of listening. The vibrant healthy reef was incredibly inspirational it was beautiful, truly an underwater orchestra. The bleached and dying reef was close to silent. The same thing happens in the forest. Beyond what we see in these environments, there is SO much to hear and that is something certainly worth preserving as well. That was the goal of that piece of music. My vision is to someday tour while promoting and raising money for organizations such as Oceanic Global. In that way, I see music as being a catalyst.
Finally, what's up next for you? Any new tour dates or fresh new music that you can give us the details about?
I do have some exciting Dj gigs coming up as well as a live set in NYC at the Delancey in Brooklyn on February 28th. More TBA. As far as new music, January will be a busy month. I am planning to get another EP finished and have a few singles on the way, so stay tuned!
---
Follow Hydrah on Social Media:
Website | Facebook | Twitter | Instagram | SoundCloud | Spotify