Plummet into the depths of house, bassline, and garage with this interview and exclusive guest mix from emerging UK duo Tengu!
---
Hot off of some incredible performances at legendary venues like Fabric along with some fire releases like "Dreams" and "Deep in Your Soul," Kenny Mckay and Chris Merison of Tengu have had themselves a career-defining 2018 and are gearing up to take things to the next level in 2019. If you're a fan of the likes of AC Slater, Malaa, and Chris Lorenzo, this new British duo has got to be on your radar.
With releases on many genre-defining labels like UFK and Bingo Bass among others, Tengu have created a widely desired sound that resonates with many. Already making an imprint on the industry, they've also begun curating mixes dubbed 'Tengu Presents' to highlight some of their favorite tunes and artists of the moment.
We sat down with Tengu to discover more about their musical journey, new releases, and recent live shows. Read on to learn more about this rockstar bassline house duo and give their banging guest mix a listen below!
Listen to EDMID Guest Mix 151 || Tengu on Mixcloud:
---
Hi Tengu, and thanks for taking the time to chat with us today! Can you tell us a bit about your journey, finding your musical niche and propelling yourselves forward in the industry since first coming together back in 2015?
Hey! Yeah, so we met in our local nightclub called Liquid Lounge in a small town called Worthing, just outside of Brighton. Our musical journey started by vibing off each other's style, therefore creating Tengu! We started off making house and dnb before making bassline. We started to slowly delve into the bassline sound without even thinking about it, our sound just naturally grew into what it is today. A lot of friends and fans will listen to a song and instantly know it's us by the drum patterns and melodies that we come up with!
As you said yourself, we have kind of propelled into today's scene. We feel like we have always had some sort of following, but it's only in the past six months that people have started taking us seriously, gaining serious bookings and being called an 'established name'. It has been a super hard journey and we won't lie; most of the time it has been disheartening. However, we have not let these bad moments get to us and we kept ourselves to ourselves and worked a lot harder perfecting our sound which we present to the world today! In this time, we have also gotten a lot of advice about the industry from people such as Foor, Kissy Sell Out, Wittyboy and more helping us learn more about ourselves.
Your new tune "Deep In Your Soul" pairs some beautiful, smooth vocals with a banging bass house drop. What was your production process like for that track?
"Deep In Your Soul" was definitely something we wanted to make more 'musical'. We found the vocal on Splice and it was okay..but we wanted it to be a bit more unique. So, we pitched it up and chopped it up a bit. The pads behind the vocal were something we haven't really done before, and if we are really honest it's probably the first tune we have really thought about chord progressions.
The drop, however, was a complete accident! We used a sound we had used in another tune previously but wanted to make it sound completely different. "Deep In Your Soul" is definitely one of our favourite tunes to date as it really pushed us to be more creative!
What are some elements that you try to keep in all of your productions to stay true to your Tengu sound? 
We like to have a hard-hitting first hit sound, followed by a distinctive sound and melody with some filler sounds in-between. We also like to make the song sound as personal as possible, rather than sound like the biggest thing around at the moment. We don't like to go into a session and say 'lets make a sound that sounds like this tune' we play around till we think 'that's a Tengu sound.'
Having released tracks on labels like Bingo Bass, YosH, and Crucast, what is the biggest piece of advice that you can give other artists looking to link up with an imprint?
Our biggest advice would probably be, do not aim too high too quickly. As sick as it is being on these established labels, we didn't instantly get signed to them. We wanted to build up a reputation before sending stuff to the big labels.
For example, with YosH, we sent loads of stuff to Foor to play out in their sets. We then got a twitter DM from them asking us for 3 tunes for their next project which was a compilation, which then led on to solo releases with them. This then led to Darkzy asking us for a tune for Crucast, which made us feel like we had earned that release as opposed to just sending it and hoping for the best.

Another piece of advice is, do NOT be demanding. Just remember that who you are talking to is not just a big name, but a human being too… remember that these people are interested in you and want to work with you, do not take the p**s!
You just dropped the first episode of your new mix series "Tengu Presents," filled with some fire tunes from AC Slater, Chris Lorenzo, and more. What is your vision for this series and how do you go about selecting tunes for the show?
Yes! Tengu Presents is something we have wanted to do for a while. We used to have a radio show on Trickstar Radio in Brighton, which was a great way to showcase the new artists and producers we were really feeling. The vision for the mix series is again, to showcase the new artists we find and give them a chance to be heard! We also use it to promote our new music and give the listeners insight into what our live shows may be like!

The first installment was 45 minutes of what we had been playing out in that quarter of 2018. We eventually want to progress it to some sort of podcast/talk show and chat utter rubbish with our producer friends! I mean, everyone's doing it…but its great!
Having played some legendary venues like Fabric London, which show would you say has been your favorite so far that you'd love to relive? 
We recently played at Tank in Sheffield which I know is a venue on every DJ's bucket list, we played at 4 AM and the crowd we had were just ridiculous! They knew our big tunes such as "Panther VIP" and "Thrash Attack" but they were also a crowd that was up to listening to something…different! A set full of screechy bangers can get boring, so let's throw in some Phats and Small to get the crowd smiling!

We have played a Fabric twice now and both times have been incredible! The first time was with 3000 bass, who actually released our first ever free download called 'Battle'. The second time was with our Four40 family who has helped us so much in the progression of our music. Shout out the Hybrid Theory boys and Tom Giles every time!

Another one was actually a 100 person gig with our Southpoint family (Shout out KXVU and Josh Gunston) who again, have really helped us with our progression and we can not thank them enough. They hosted a Christmas party in Brighton which we went back to back with Mofaux and Pavv. Again, the crowd was incredible, and we really do love those intimate vibe venues, they really know how to throw a party!
What are a few essential tracks that the crowd has been loving in your live sets recently?
Detroit – Mofaux – You guys aren't ready for when he eventually drops this tune, it is incredible! Everyone knows the vocal but no one expects how sick the drop is…
The Key – KSO Edit – Again, everyone knows the vocals as it's a huge rave anthem! KSO puts his talent and incredibly unique spin on it to make it a bassline anthem!
Take It Higher – Foor – Everyone knows how sick this tune is and when we got sent it we knew that tune had to be in EVERY set. The vocals, piano, and drop just are our idea of a perfect bass tune. Foor is probably glad that it's out as we nagged them for so long for it haha!
As I mentioned before, Phats and Small…Turn around, what a banger. We like to throw in some cheesy yet incredibly anthemic 90's to break up the bangers. Everyone loves a good surprise in a DJ set!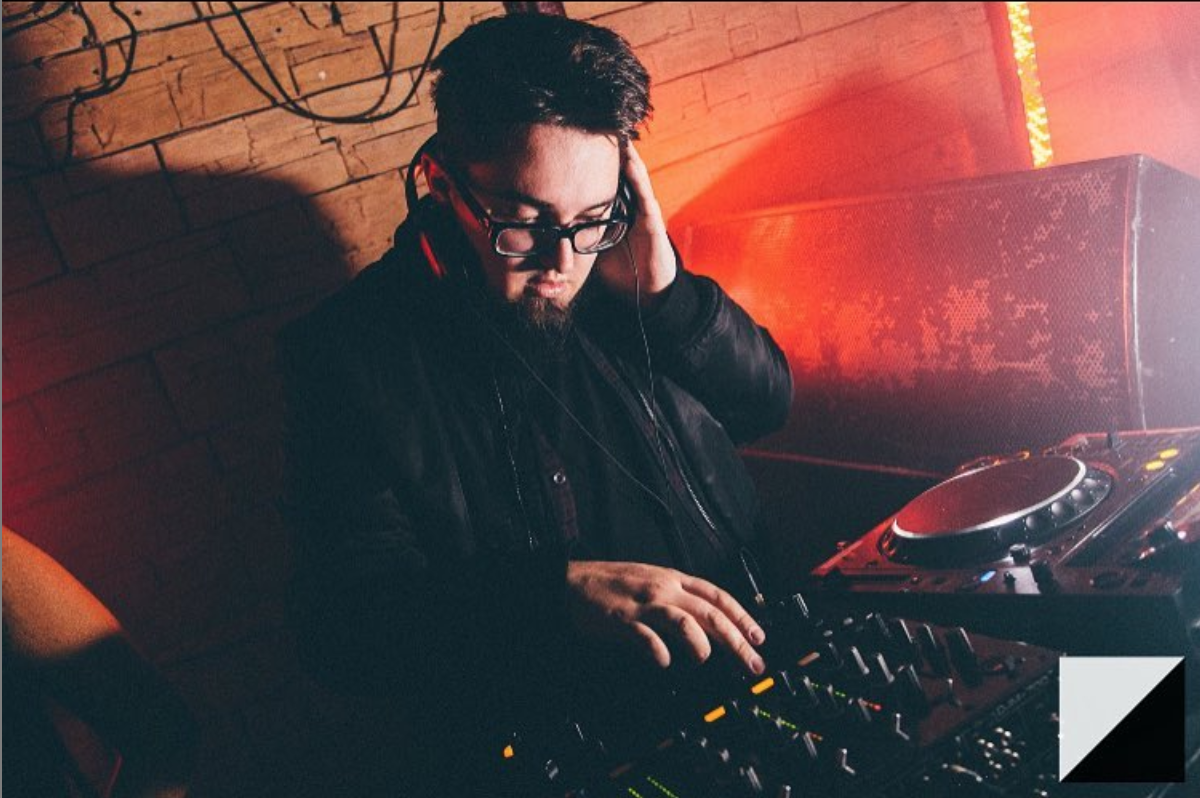 Have you considered moving overseas to pursue your musical endeavors or do you feel that being amongst the UK Garage and UK House scenes is the best environment for Tengu to succeed?
It's not actually something we have thought about! I mean, that could be a goal of ours in the future but for now, the UK is our home and is giving us all the support, we could ever wish for. We love how the sound is slowly creeping over to the US and even places like Russia and Australia!
With 2019 in full swing, what are some of your goals for the new year either musically or personally? 
We have lots of goals! First of all, we would love to play at some more festivals this year like cream fields, Boomtown, Nass and more. We would love to have our own tour this year or even go on tour with some other Bassline acts. We would love to do an official remix for a chart tune and show the charts that bassline is only on the up. Doing a remix for someone like Sigala or Chase & Status would be amazing. Finally, we want to do loads more collabs and originals to carry on showcasing our music and the music we love!
Lastly, do you have any pre-show rituals to get in the zone before a set?
We don't really have any pre-show rituals, but we do like to network and meet the other DJ's… it's nice to show other people support even if they are technically supporting you. We do like to imagine scenario's that we know would never happen, for example. Imagining that a goat is requesting one of our tunes or seeing someone like David Hasselhoff randomly in the crowd! [Laughs]
---
Connect with Tengu on Social Media:
Facebook | Twitter | Instagram | SoundCloud