Drawing from the best the label has to offer, Anjunadeep has announced the release date and tracklist for Anjunadeep 10. 
---
It seems like just yesterday that we were speculating about when we would receive the newest compilation from venerable melodic house label Anjunadeep, and now we can finally mark our calendars. On February 22, we will be able to immerse ourselves in the radiant beauty of Anjunadeep 10.
As with the last few compilations, Anjunadeep 10 will be mixed by label heads Jody Wisternoff and James Grant and will feature tracks by some of Anjunadeep's best and brightest. The tracklist for the 10th edition boasts music by label favorites Lane 8, Yotto, and Luttrell, as well as relative up-and-comers Lycoriscoris, Ocula, and Modd. If last year's gorgeous edition is any indication, Anjunadeep 10 will bring us a mix of peak-hour dancefloor heaters and sublime moments of much-needed contemplative, melodic respite.
The 10th edition of the Anjunadeep compilation marks another major milestone for the label, which achieved plenty of new heights in 2018, including a series of sold-out Anjunadeep Open Air shows in locations from London to Hong Kong to Brooklyn. This year, they will also celebrate the release of Anjunadeep 10 with several launch parties in Los Angeles, London, and Dubai.
Pre-order Anjunadeep 10 on your favorite platform and make sure to stop by one of the release parties for a show you surely won't soon forget.
As always, James & Jody offered us some insight into the newest compilation:
"It's hard to believe we've reached the 10th volume in the Anjunadeep compilation series. Despite Anjunadeep 10 being a bit of a milestone, we've resisted any temptation to go down a nostalgic route. Instead we've tried to keep the mix as forward-looking as possible – our amazing family of artists have been creating far too much exciting new music for us to contemplate any other approach. We've also spent a few months politely swerving questions about when Deep 10 might be released, not least as we're never sure ourselves when it might finally feel finished. This one took a little longer than anticipated so thank you for your patience – we hope Anjunadeep 10 is worth the wait."

– James & Jody
Check out the teaser video for Anjunadeep 10 on YouTube:
---
Anjunadeep 10 Tracklist:
DISC 1
Hiatus – Relic
Lycoriscoris – Belong
Ocula – Immunity
BAILE – Soft Light
Ole Biege – All The Time (Jody Wisternoff & James Grant Rework)
Nox Vahn feat. Mimi Page – There Is Peace Beyond (Jody Wisternoff & James Grant Rework)
Tomas Barfod – Things That Matter feat. Louise Foo & Sharin Foo (Jody Wisternoff & James Grant Rework)
Luttrell – Still Dreaming
16BL – You Are High
Virtual Self – Ghost Voices (Lane 8 Remix)
CRi – Initial
Modd & Hosini – Swallow's Nest
Spencer Brown & Qrion – Sapporo
GRAZZE – Querencia
Nuage – H.A.L.O.
boerd – Someone (Jody Wisternoff & James Grant Remix)
Modd – Ruskeala
Ben Böhmer – Little Lights
DISC 2
Aiiso – City Lights
Nox Vahn & Marsh – Prospect
Jody Wisternoff & James Grant – Dapple
Jani R – Autumn's Feathers (Jody Wisternoff & James Grant Remix)
Savvas – Peace Of Mind
Eli & Fur – Night Blooming Jasmine (Rodriguez Jr. Remix)
Aiiso – Programmer
Nox Vahn & Marsh – Serena's Garden
Jazz Do It – For A Moment
Joseph Ashworth – Heavy
Dosem – Stay True
Jack Lost – Walls
SØNIN vs. Yotto – Nothing Like You
Fluida – A Self And A Mind
Luttrell – Out Of Me
Ben Böhmer – In Memoriam
Lane 8 – Feld (Jody Wisternoff & James Grant Edit)
Antic & i_cann – Jura
Kidnap – Tempest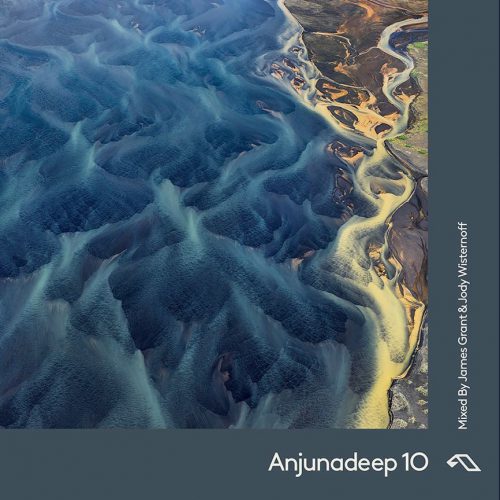 ---
Anjunadeep 10 Release Parties
February 8 – Los Angeles @ Sound – James Grant, Marsh
February 17 – London @ Phonox – James Grant & Jody Wisternoff (Open To Close)
February 22 – Dubai @ The Penthouse at FIVE Palm – James Grant, 16BL, Dom Donnelly
---
Connect with Anjunadeep on Social Media:
Website | Facebook | Twitter | Instagram | SoundCloud | YouTube