Find out how Hanna Knight fell in love with bass music, her favorite festivals that she's experienced, and more!
---
Name: Hanna Knight
Rave Name: N/A
Age: 22
Hometown: Medina, Ohio
Occupation: Hairstylist / EDM Identity Contributor
Facebook: Hanna Knight
Twitter: @hanknightt
Instagram: @hanknightt
---
What was your first electronic music event?
My first electronic music event was Electric Forest in 2018. I've attended Bonnaroo since 2016 but never was really into EDM like my friends were. That quickly changed!
What/who influenced you to attend your first event?
I've attended Bonnaroo for the past three years. I saw Marshmello last year and liked the vibes his music gave off. This year at Bonnaroo, I saw Space Jesus and decided that Electric Forest was a must. My friends always talked about how amazing the Forest is and I knew this was the year I had to attend. I'm so happy I went because I wouldn't be where I am today listening to EDM.
What is one moment from an event that was special and why?
My favorite moment from an event was this year at Lost Lands. We were told we had to leave the last night of the event due to a storm rolling in and almost left before Rezz's set but we ended up staying until 1:00. I was so happy we stayed since I got to see Rezz for the first time and she practically snatched my soul.
What is your favorite festival or event?
Electric Forest, no contest. Everything is so beautiful and I feel the most welcomed there. Bonnaroo will forever be home since it was the first music festival I've ever been to.
What is your favorite electronic song and why?
It's so hard for me to pick just one song to be my favorite. I would say one of my favorite electronic songs is "Home" by Excision. It's just one of those songs that hits me in the feelings. It makes think about how happy that I'm able to rely on my friends to be there for me, whether it's for festivals or just to talk about stuff going on in our lives. It also helps me realize that I'm not alone through anyone.
Who are your favorite artists?
Oh gosh, I have so many favorite artists. I would say my top two are Midnight Tyrannosaurus and Subtronics. Besides those two I like Dirt Monkey, Snails, Space Jesus, Zeds Dead, and Excision. There are so many more but those are my top choices.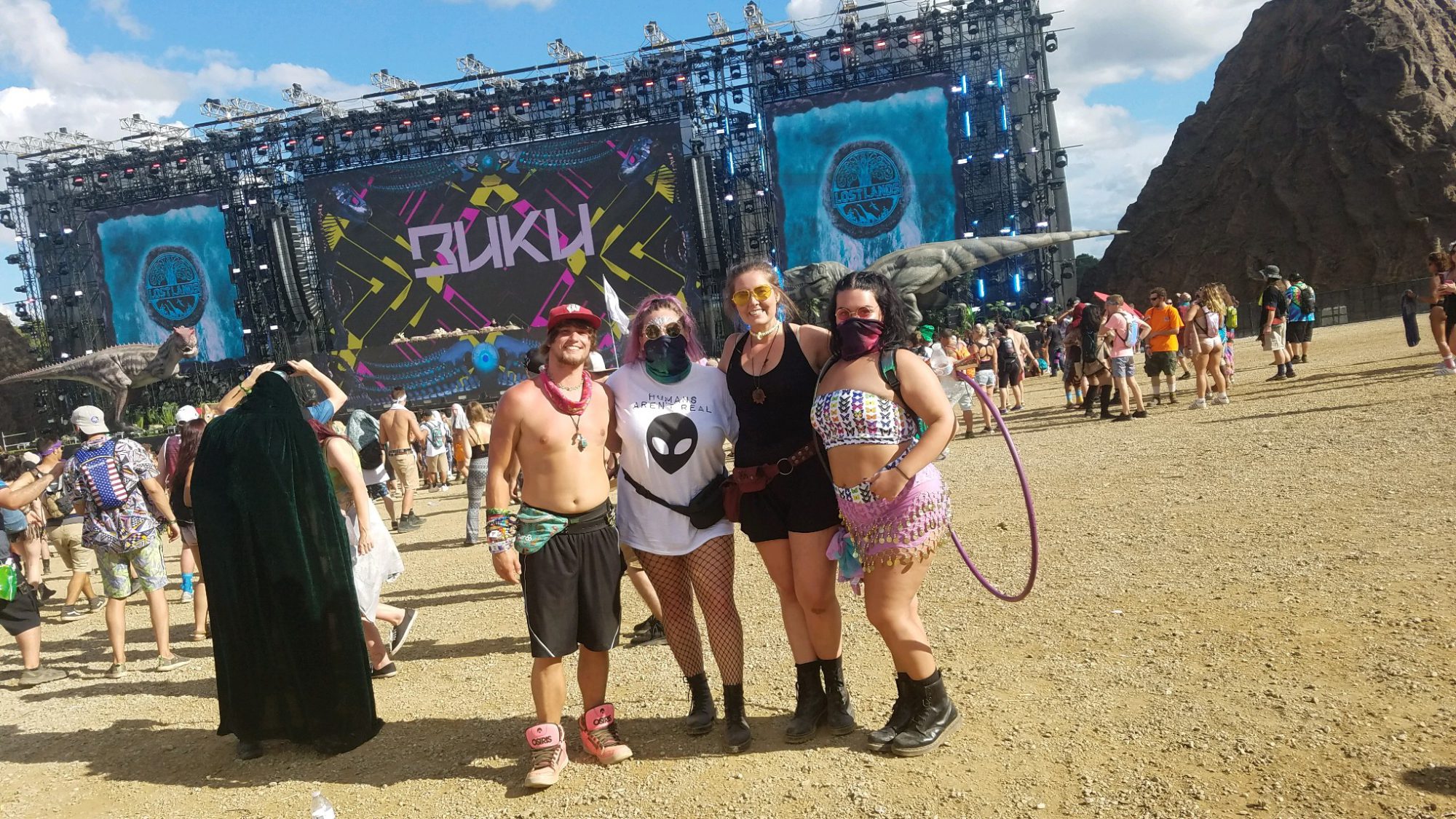 What are your favorite genres?
I'm definitely a huge fan of dubstep and riddim but I'll honestly listen to anything I can vibe with.
What do you feel your "Identity" is in the electronic music community?
I would say that my identity in the electronic music community is a floater. I love hanging out with my group but I'm not afraid to venture off and do my own thing. I love meeting new people and seeing what's out there.
Is there anything else you would like to add about yourself for the readers?
I'm always going to local events and festivals. I love meeting new people. I also am very into the festival and rave outfits people put together. It amazes me how creative people are with their outfits.
---
Do you want to be featured in our weekly ID Spotlight segment? Click HERE for the submission form!