Liquid Stranger has done it again with "Burn Like Sun", an exquisite blend of heavy basslines and mystical chord progressions. 
---
Every time Liquid Stranger releases a new track, I know I'm going to love it before I even listen to it, and that's the best thing about his music: you never know what you're getting, but it's guaranteed to be good. Such is the case with his latest release, "Burn Like Sun" featuring vocals from Leah Culver. Released on esteemed bass label WAKAAN, "Burn Like Sun" is a breathtaking flurry of intricate chimes and blips, making this one of my favorites of Liquid's more recent releases.
Just last year, Liquid Stranger released his Polarity EP. The six-track collection features the highly desired collaboration with Bleep Bloop, "Paranoid", as well as joint efforts with Shlump, Pistol, and Freddy Todd. Just as each Polarity tune does, "Burn Like Sun" is an expertly crafted story more than it is a song. Each cymbal crash and deafening silence plays a pivotal role in this emotion-invoking masterpiece. I can definitely see this one closing out some festival sets in 2019.
Stream or download "Burn Like Sun" on your favorite platform, download it for free, and read on for more news on Liquid Stranger and WAKAAN!
Listen to Liquid Stranger – Burn Like Sun on SoundCloud:
Though we're only eight days into 2019, we've already seen Liquid Stranger creep out of the shadows and onto more festival lineups.
Aside from appearances at BUKU and Bonnaroo, it was recently announced that the moment we've all been waiting for has finally come: a specially curated WAKAAN festival. Little has been released about the four-day freeform bass venture other than its dates, which span from October 3-6 in 2019. If you love anything Liquid Stranger, this is an event you won't want to miss.
And that's not all – Liquid Stranger announced an all-original LP titled INFINITY that's hopefully coming soon. Though a majority of the collection is a mystery, "Run For Cover" has been confirmed to be on the track listing. This tune is one of my absolute favorite unreleased gems, and I couldn't be more excited to finally get it on INFINITY!
2019 is guaranteed to be a big year for Liquid Stranger. Stay tuned for more WAKAAN updates!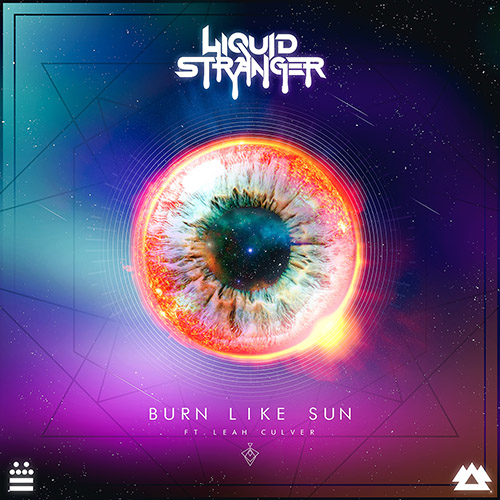 ---
Connect with Liquid Stranger on Social Media:
Website | Facebook | Twitter | Instagram | SoundCloud